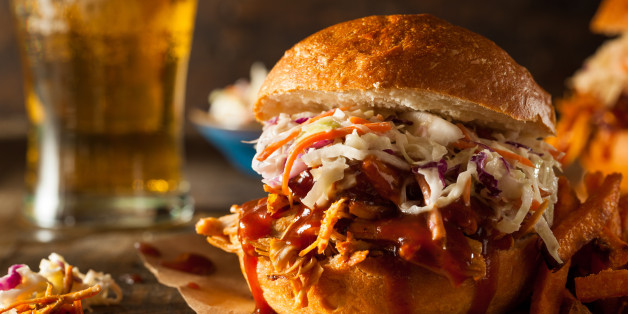 With the Super Bowl just around the corner, playoff season is in full swing (er, pass)! Cheering on your favorite team can really make you work up an appetite. Here are some great burgers, snacks and bites to get your tastebuds in the spirit.
1. Lamb Burger - Amali (NYC)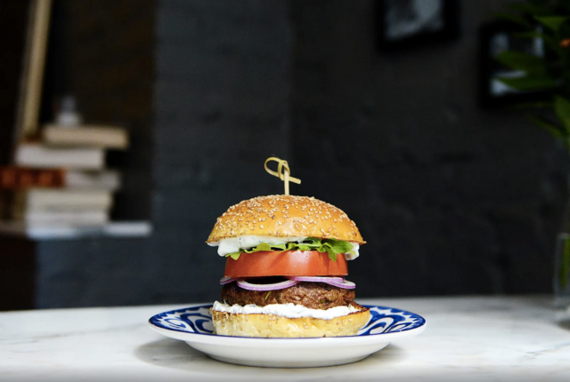 Photo provided by Amali
The most exotic of the bunch, this one's available at lunch and topped with feta, tzatziki, onion and cucumber -- all huddled up in a sesame brioche.

2. Maine Lobster Roll - B&G Oysters (Boston)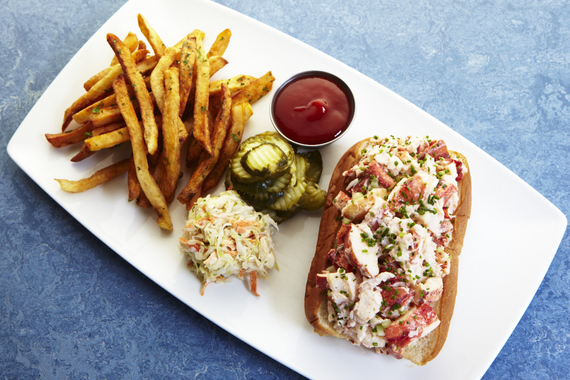 Photo provided by B&G Oysters
Indulge in one of the region's best offerings -- lobster -- with this luscious beauty served with french fries plus bread and butter pickles.

3. Burger du Nord - Cafe Du Nord (San Francisco)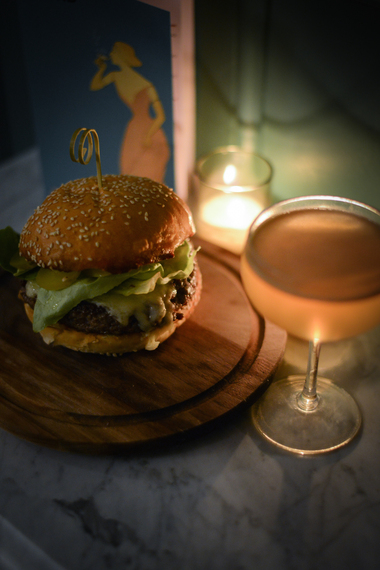 Photo provided by Cafe du Nord
Topped with sharp cheddar, lettuce, pickles and secret sauce. Throw in a craft beer, and you've got a winning meal.

4. Hot Pastrami Rachel Sandwich - Commonwealth (Boston)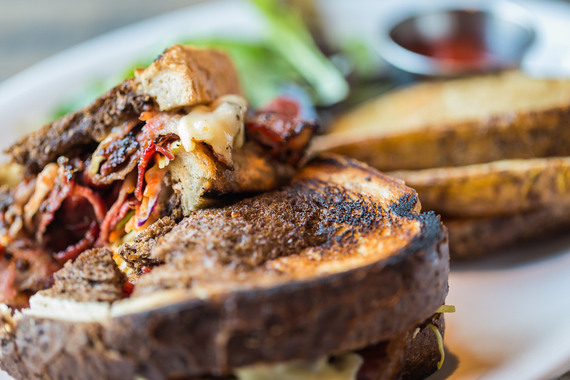 Photo provided by Commonwealth
A warm sammie on marbled rye with coleslaw, swiss cheese and thousand island dressing, served up with a side salad and duck fat fries.

5. La Puenta Backyard Original - Cerveteca (LA)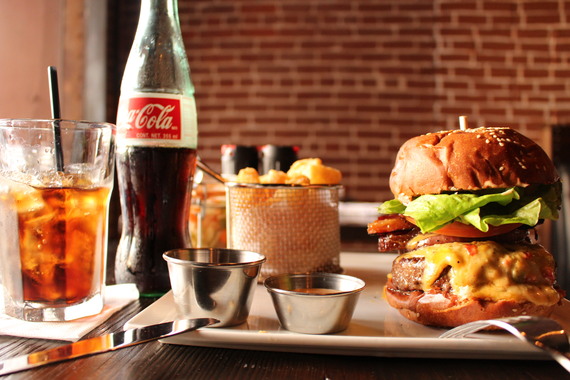 Photo provided by Cerveteca
Beef, fresh ground turkey or house veggie patty with red leaf lettuce, tomato, pimiento or cheddar cheese, plus raw or grilled onion. Additional toppings like bacon, grilled mushroom and avocado make this one the real MVP.

6. Crispy Zucchini Chips - Doretta Taverna (Boston)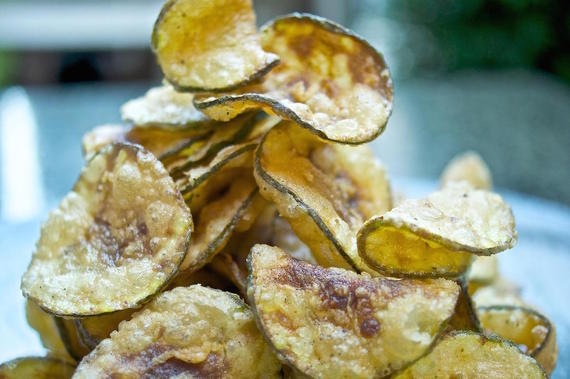 Photo provided by Doretta Taverna
Loaded with flavor and crunch, do a victory dance with these vegetable crisps and spicy cucumber yogurt.

7. Burger - Gemini Bistro (Chicago)
Prime beef, applewood bacon, cheese, house-made bun and fries -- deceptively simple, yet completely satisfying. Add an order of truffle-Parmesan fries to take it to the next level.

8. Guanciale Pizza - Sotto (LA)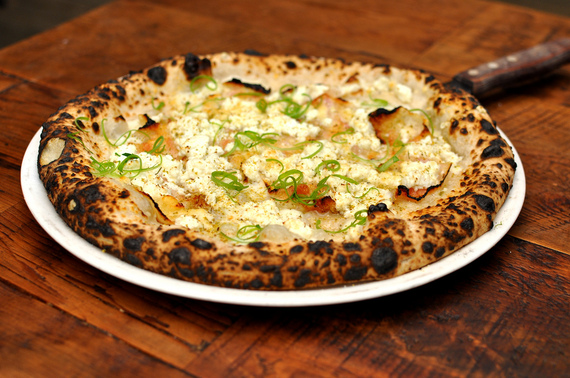 Photo provided by Sotto
The combo of house-cured pork cheek, ricotta, scallions and fennel pollen make this fancy-looking pie taste fantastic.

9. Hot Artichoke Dip - Freemans (NYC)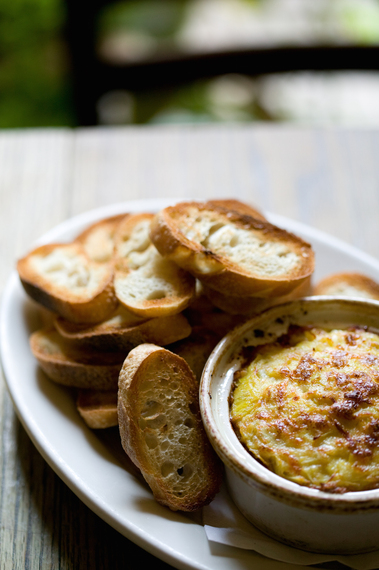 Photo provided by Freemans
Creamy, cheesy and served with crispy crunchy baguette slices. This delectable dip could carry you all the way through to next season.

10. Spicy Caramel Popcorn - backbar (Boston)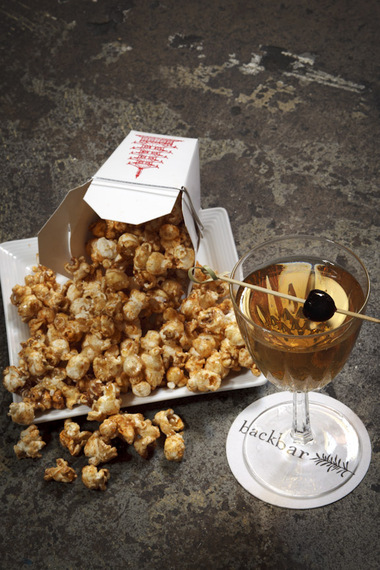 Photo provided by backbar
The perfect game day sweet and salty snack -- sprinkled with chipotle powder, smoked paprika, ground cumin, gooey caramel and house-cured bacon!

11. Dry-Aged Brewery Burger - Abigaile (LA)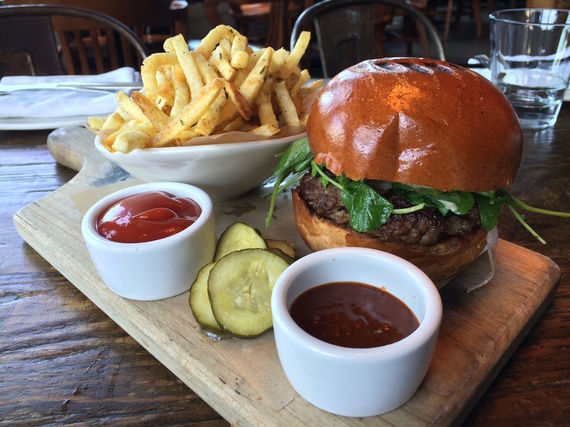 Photo provided by Abigaile
With so many fancy things on this guy -- Gruyere cheese, truffle aioli, heirloom tomato, caramelized onion and arugula -- we're feeling extra confident in our team's ability to bring home the win.

12. Guacamole - Mercadito (Chicago)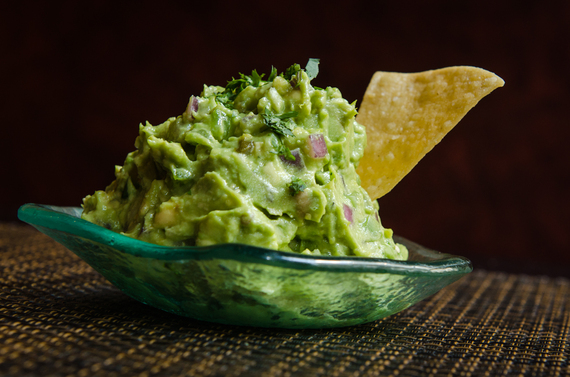 Photo provided by Mercadito
The "tradicional" has tomatillo pico de gallo, jalapeño, garlic, key lime and cilantro, while the "durazno" version changes it up with grilled peaches, pico, roasted jalapeños, lime and epazote. Can't decide? Bring friends and split a few. Teamwork, people!

13. Caribbean Jerk Fries - Sunny Spot (LA)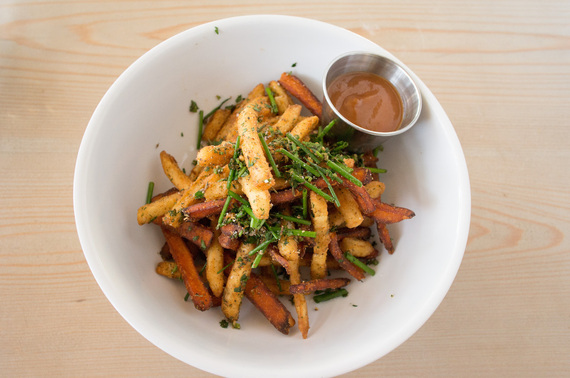 Photo provided by Sunny Spot
Beer battered fries, sweet potato fries, fresh chopped herbs and lime banana basil ketchup? We're in finger-food heaven.

14. The Original DB Burger - DB Bistro Moderne (NYC)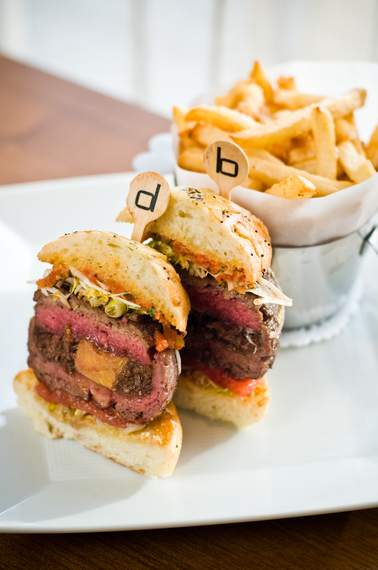 Photo by E. Kheraj
Sirloin burger filled with braised short ribs, foie gras and black truffle, served on a Parmesan bun with pommes frites. Talk about elevating your game -- this one's got championship ring written all over it.

15. Mortadella Hotdog - Alla Spina (Philadelphia)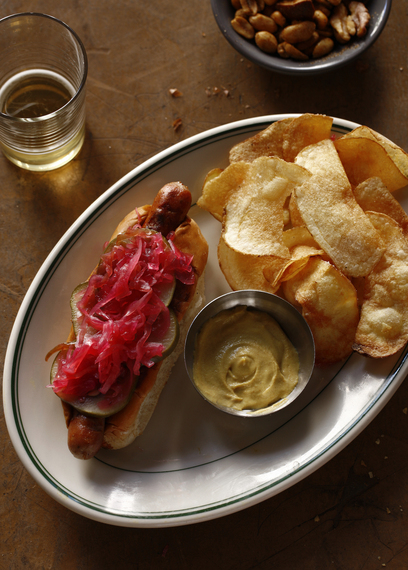 Photo by Jason Varney
A footlong mortadella hotdog with spicy pickles and cabbage relish -- filling enough for even the most ravenous fan.

16. Hamburger - Alta CA (San Francisco)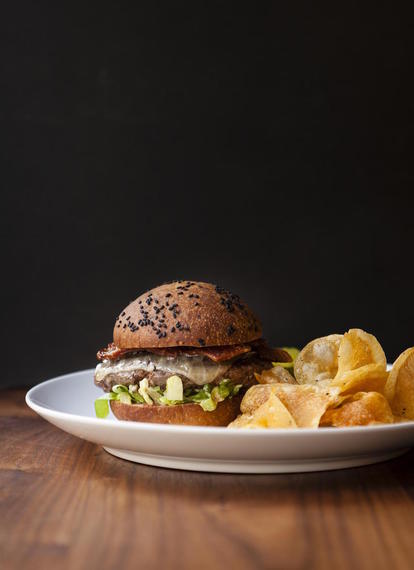 Photo provided by Alta CA
Stacked like a glorious trophy: sesame bun, cheddar cheese, crunchy bacon and a juicy patty, served with a side of crisp, golden potatoes.
For more great food & lifestyle content, visit the Reserve blog and follow us on Twitter, Facebook and Instagram.