When you think about your favorite ways to make money, what comes to mind?
Is it the 9-5 job where you get to do what you love?
Or may be you are out on the field, hustling to make that extra K on a deal you you have been trying to close this week? Or, maybe, just maybe, you happen to be one of the few people who actually make money with an internet business?
One teenage girl from Auckland, New Zealand is doing just that.
Meet 16-year old serial entrepreneur, Rachel Ji.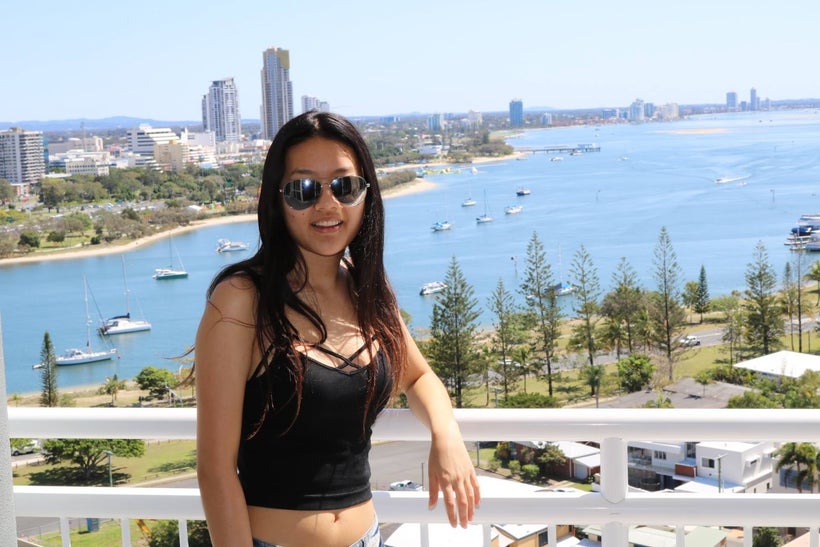 You might find Rachel hanging out with her friends on a Saturday afternoon or at school during the day like any other ordinary teenager, but this 16-year old hustler is no "ordinary" girl.
She is part of an animal rights group, plays soccer competitively, voluntarily tutors younger peers, and has recently been appointed as the leader of the humanitarian group, Freedom Challenge, which raises money and awareness to offer assistance for people in need in third world countries.
Ji, who at school, has been awarded a scholar badge for her exceptional performance in the National Certificate of Educational Achievement (NCEA), is not just an academically-savvy cookie. She is also a business-savvy girl who is on track to build a 5-figure business by the end of 2016!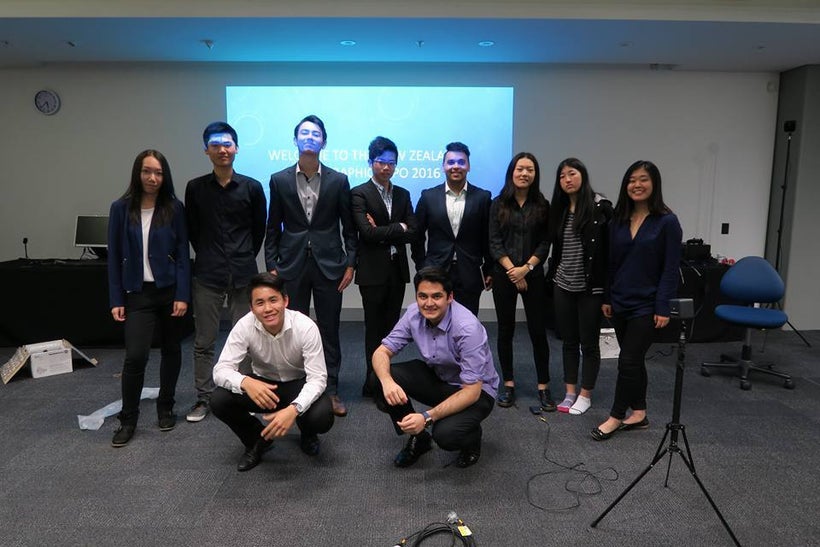 According to her parents, Rachel is a "born entrepreneur."
At 12 she began importing trendy items from Aliexpress and DHgate and sold them to friends and family.
By age 14, Rachel started blogging on Tumblr and creating media to express her feelings. And with all of this, she began building her soon-to-be massive social media empire.
With her experience blogging on Tumblr, she was soon exposed to the world of social media marketing.
"That's when the light bulb suddenly lit up in my head," says Ji.
"I quickly realized the power and potential of building a large network," she adds.
With her new-found knowledge and understanding of social media marketing, she began reaching out to businesses and helped them with their own online marketing.
Since then, Rachel has worked with brands such as Skinny Fox Detox, CHOiES, and Daniel Wellington to increase traffic and sales to their websites.
Just a few days after her 15th birthday, she decided to start up an Online Reputation Management business, after studying the business model for months. She called and emailed local hotels and pitched them the idea of improving their reviews on sites like TripAdvisor.
But, Rachel's startup idea came to a fiery crash when she realized that as a minor, she could not sign a business contract...But, the entrepreneurial bug inside Rachel was anything but dead.
This setback only motivated her to create something even bigger...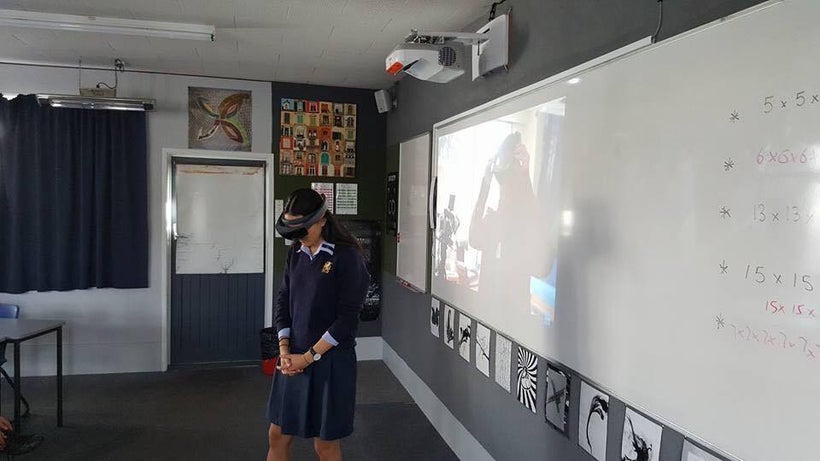 If you ask Rachel about her business role models, she will say that she is inspired by business tycoons like Elon Musk, Bill Gates, and Mark Zuckerberg, who are self-made billionaires. But, born and raised in a middle-class family, she has never had things handed to her on a silver plate, "the one thing which motivates me (Rachel) to work harder than my peers," she explains.
"No one else but me has put a single penny into my ventures...not even family. So every dollar that has gone through the business has been a result of my work," says the 16-year old.
"I aim to make Forbes list of billionaires one day," adds Rachel.
Apart from her social media skills, her business managements skills are far beyond those of a typical 16-year old girl. After being introduced to the ecommerce platform, Shopify, she quickly realized how easy it was to start up her own ecommerce site. Leveraging her social media marketing expertise to her advantage, Rachel went on to launch YouthXCo, an apparel company targeted towards empowering the youth.
"I had my first sale the day I created my website," says Ji.
Her new company is now on track to make more than 5-figures this year via online sales from the YouthXco website and social media fan pages. But Rachel hasn't even reached an age where she could take over "directing" her own company from her mother.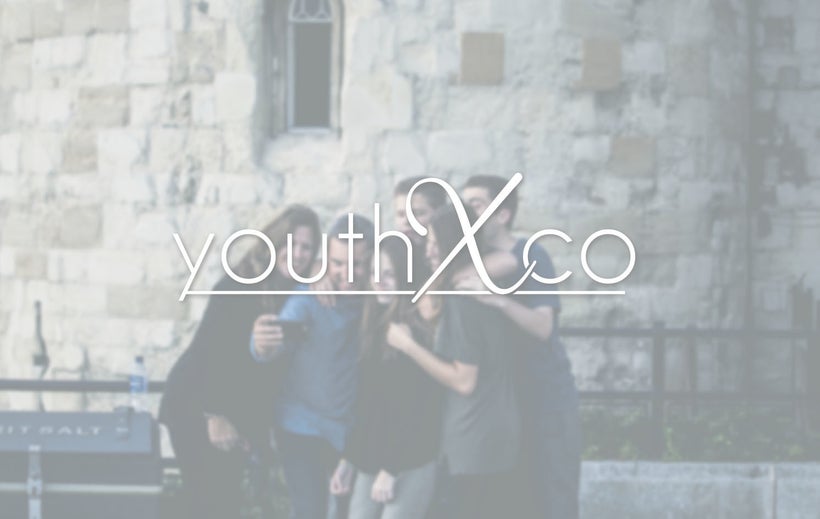 "I couldn't agree more with the quote, 'age is just a number.' Take Caleb Maddix, for example. He's 14, younger than me, yet I look up to him," explains Rachel when asked about the role her age plays in her business.
Rachel has also decided to raises funds for charity.
"The whole vision of YouthXCo was to empower the youth. So, it only makes sense that we donate a portion of profits to support charities and organizations based upon young people," concludes the teenage visionary.
I asked Rachel, "How, in 5 months, did you build a company that generates 4-figure revenue, starting with $0?"
As a reply, Rachel gave me the following tips as advice for other young, aspiring entrepreneurs who want to also start their own business:
The major factor that led Rachel to her successes was her ambition and determination, which was much higher in her than an average teenager her age. Her Favorite quote? "The secret of getting ahead is getting started," by Mark Twain.
"Instead of listening to music on my way to school, I like to listen to motivational speeches. These giving me a leading edge over my peers. It's hard maintaining grades at school while working several hours a day on your business, whether it's reaching out to influencers or managing finances," explains Ji.
"Many days, I work or study until the early hours of morning," states Rachel, who started out in the business as a young teen, with no mentors. She had to quickly learn material far beyond the scope of her classroom.
"I learned most of what I know by reading articles of people's successes, networking but mainly through trial and error. I was told to use facebook ads to generate traffic, but as I blew through my budget of $150 without a single sale, I had to quickly resort to other ways. There's millions of free resources online which can help you with your brand," Rachel shares.
"For many years, I felt like there was something wrong with me. Constantly being bombarded with subject options in high school, I was forced to understand which "job" or career path I wanted. I could never decide what I wanted to be growing up. Unlike Asian parents, wanting their kids to be a doctor, or a lawyer, mine were supportive of what I was going to do. You could give me a list of all the jobs in the world, and I would say no to every single one of them."
"You need to find your passion and chase it relentlessly. Don't let people tear you down, because they are the ones who gave up on their dreams and will try ruin yours. How can they advise you, when they have never gone where you want to go? Don't let their limited views hold you back from doing something great."
"Technically, in New Zealand, I'm not old enough to start a company, open business bank accounts, or sign legal documents. These issues were easily overcome - I opened the business under my mother's bank account and name."
"There is no substitute for hard work," teaches Rachel.
"Most people are so busy of being afraid that they never get the life they want. Everyone has the strength, the passion, to reach for the stars and change the world. I believe that within every successful woman, was an ambitious girl who followed her dreams," ends Rachel Ji.
For a child prodigy and young female entrepreneur who is on her way to making her first million while still an adolescent, it's just a game. A game driven by her passion and vision, which causes her to take action.
But, as for the rest of us, the story of Rachel Ji is only a reminder…
A reminder that we are never too old, nor too young to start a business.
The best time to start a business is always: Right Now.
"The best time to plant a tree was 20 years ago. The second best time is now." – Chinese Proverb
This post is hosted on the Huffington Post's Contributor platform. Contributors control their own work and post freely to our site. If you need to flag this entry as abusive,
send us an email
.