Two-ingredient recipes are here to save breakfast again. First, it was the two-ingredient banana pancakes. And now, it's this beautiful and fancy two-ingredient crepe recipe. Crepes might not be your typical breakfast fare, but now they can be.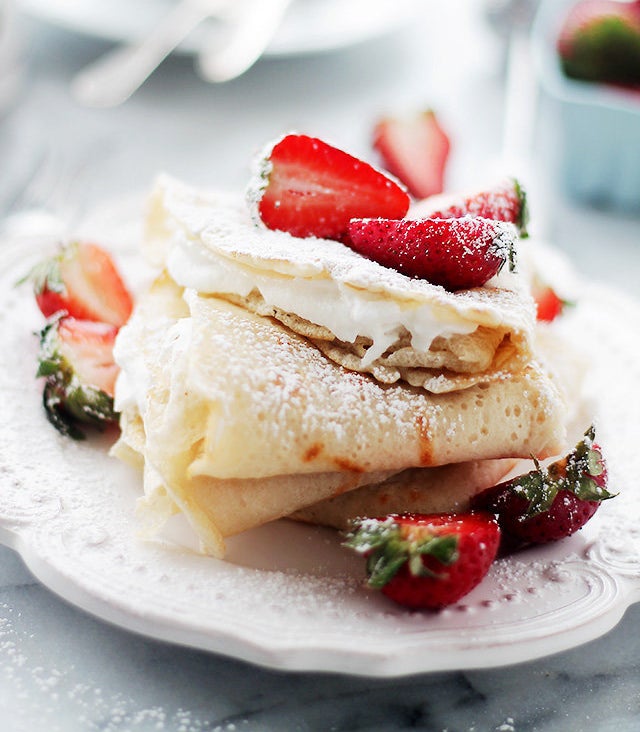 If you've always wanted to make crepes, but were scared that you couldn't whip up these thin pancakes like the creperies do with such ease in France, this recipe from food blogger Diethood is just what you need to get started on your crepe-making adventure. The two ingredients in this simple crepe recipe are seltzer and flour -- so they're vegan, too! -- and they get the stamp of approval from Katerina of Diethood, who is a crepe master.
According to Katerina, in Macedonia (her country of origin) crepes are a traditional food; and using seltzer in place of butter and eggs is a popular way to make them when budgets are tight. Whatever your reason for wanting to give these beauties a try -- diet, budget, ease -- you should also know that they'll make you look like a cooking genius because they're so easy and so good. Here's the recipe.