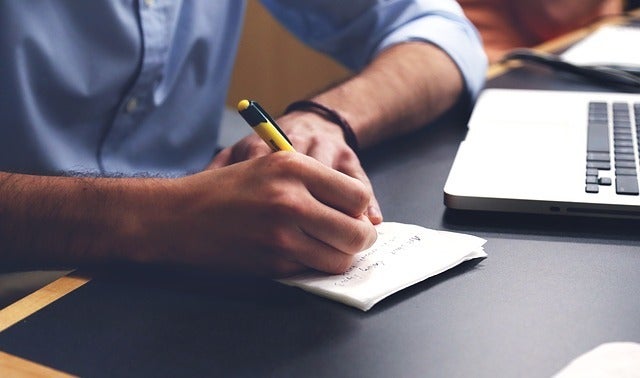 Old RB won't be compared to Hemingway anytime soon but I freely share my blogging tips, travel stories and inspirational vignettes across a wide range of networks.
I wrote like mad to polish my writing skills.
You will need to do the same to become a skilled, clear, confident writer.
Becoming a skilled writer opens doors for bloggers and authors.
Publish more posts
Self-publish more eBooks
Boost your blog traffic
Increase your blogging profits
Raise eBook sales
Become a prolific guest blogger
….by gaining confidence in your writing ability.
Confident writers are skilled writers.
Follow these tips to improve your writing skills.
1: Write Like the Dickens
Cyber pen 1,000 words or more daily.
Form a daily writing habit to become a highly skilled, clear writer.
The simple act of writing 1,000 words or more in a Word document does wonders for your writing game. Like any skill, if you practice writing daily you will have few problems become proficient in this area.
Most bloggers do a terrible job in the practice department. Goodness knows I fell into this sorry lot for years. But I turned the corner a few years ago, writing 1,000 to 10,000 (or more) words on a daily basis.
As a blogger or author you need to practice to become skilled. No way around that one.
Stare at the Word document if writer's block seems to rear its ugly head. The block dissolves as the illusory fear of running out of ideas passes.
Every visit to her blog inspires me to write daily.
Reading skilled writers inspires you to up your writing and blogging game.
Skilled writers appeal to your imagination. These dynamos also know how to push their reader's buttons, striking emotional chords.
Observe these wizards in action. Become a skilled writer through your practice and osmosis.
Read successful authors who weave colorful tales.
I feel inspired after feasting on a James Patterson, George R.R. Martin or Lee Child novel. These titans of writing expand my consciousness and goad me to dig a little deeper into my imagination well the next time I write a blog post or eBook.
Accept your writing style.
I am at peace with my writing voice.
I may make grammar teachers cringe or retch according to my writing mood but I write how I write. I am at peace with writing how I write.
Everybody has a different writing style. Some bloggers craft clear, concise posts. Other bloggers tend to be more round and about.
Be at peace with how you write. Improve your writing skills by getting clear on your writing voice.
No lie; this tip feels tough to follow at first. Few folks feel comfortable writing how they write, trying instead to ace a grammar test. Forget that. Write how you write. Unless you seek a deal with a major publishing house you will do nicely for yourself as a blogger or self-published author by writing in your authentic voice, and feeling clear on that.
If you want to be a more confident author buy my eBook:
What tips can you add to this list?
How have you improved your writing skills?
Ryan Biddulph is a blogger, author and world traveler who's been featured on Richard Branson's Virgin Blog, Forbes, Fox News, Entrepreneur, Positively Positive, Life Hack, John Chow Dot Com and Neil Patel Dot Com. He has written and self-published 126 bite-sized eBooks on Amazon. Ryan can help you build a successful blog at Blogging From Paradise.
This post was published on the now-closed HuffPost Contributor platform. Contributors control their own work and posted freely to our site. If you need to flag this entry as abusive,
send us an email
.