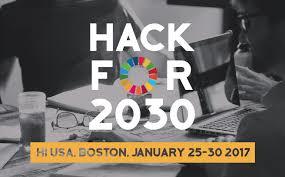 If you haven't heard of the Sustainable Development Goals (SDGs), you're likely not alone. But they're worth knowing about, because they affect you and every other person on the planet.
There are 17 SDGs and they cover some of world's most pressing issues, from the environment to peace and justice to gender equality. Adopted by 193 countries working through the United Nations, the goals are targeted for completion by the year 2030. It's a timeline as ambitious as it is important.
It's going to take the whole world to achieve these goals, and it should be no surprise that millennials are front and center as change agents. Here are just 3 ways this socially-conscious generation is stepping forward as a unified catalyst for improving the planet:
1. 30 Under 30 Film Festival
Addressing the SDGs is not a simple task, but the 30 Under 30 Film Festival in New York City has emerged with an intriguing answer: engage young filmmakers in illustrating the importance of the SDGs through their craft.
For the first time in this festival's 4-year run, UN sustainable development goals shaped the submissions. The final selection of 30 films is a powerful mosaic of ideas created by a diverse cast of directors under 30 years of age.
I participated in the film festival as part of the opening night panel. Joining me on stage were a UN official, a technology guru, a social justice filmmaker, a young tech innovator, and a permaculture farmer. The eclectic group yielded a conversation as wide ranging as the SDG-inspired films that followed, reinforcing the power of visual storytelling.
For anyone interested in learning more about the SDGs, I encourage you to check out their 2016 film submissions. They are an engaging and compelling way to more fully grasp the importance of the task in front of all of us.
This UK-based organization exists to empower young adults to tackle the SDGs. With an online platform enabling more than 100,000 18-30 year olds from most every country in the world to collaborate on projects to better the planet, World Merit welcomes all passionate change makers.
Hostelling International USA (HI USA) partnered with World Merit to host its 2016 Merit360 program, which brought 360 participants from around the world to New York last summer to flesh out SDG projects in multi-national teams. At the end of an intensive 2 weeks, 17 teams representing each of the SDGs presented their projects at the United Nations headquarters.
If this sounds like something you want to be a part of, consider being part of next year's Merit360. The application deadline for the 2017 program is December 1.
Building off the ideas borne from a successful Merit360, HI USA and World Merit is teaming up with international creative placement agency, Wanderbrief, to host a hackathon in support of the SDGs. Hack For 2030 will bring 30 developers, creatives, and visionaries to the HI Boston hostel, January 25-30, to ideate solution for bringing the most promising SDG projects to the masses. Six teams of 5 will be competing, and a panel of experts will determine the winner.
Applications are being accepted through December 1. Sponsors are needed too!
2017 is designated by the UN as the Year of Sustainable Tourism for Development, with the SDGs as a central message. As the CEO of an organization that promotes cultural exchange through travel, I take this designation seriously and you'll see an enhanced focus on sustainability from HI USA all year long. We are all citizens of the world, and I hope you will join the global movement to address the 17 Sustainable Development Goals in a way that uniquely fits your personality, passion, and vision for our future.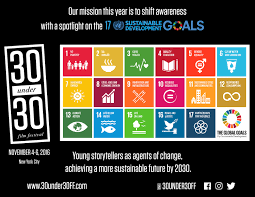 This post was published on the now-closed HuffPost Contributor platform. Contributors control their own work and posted freely to our site. If you need to flag this entry as abusive,
send us an email
.