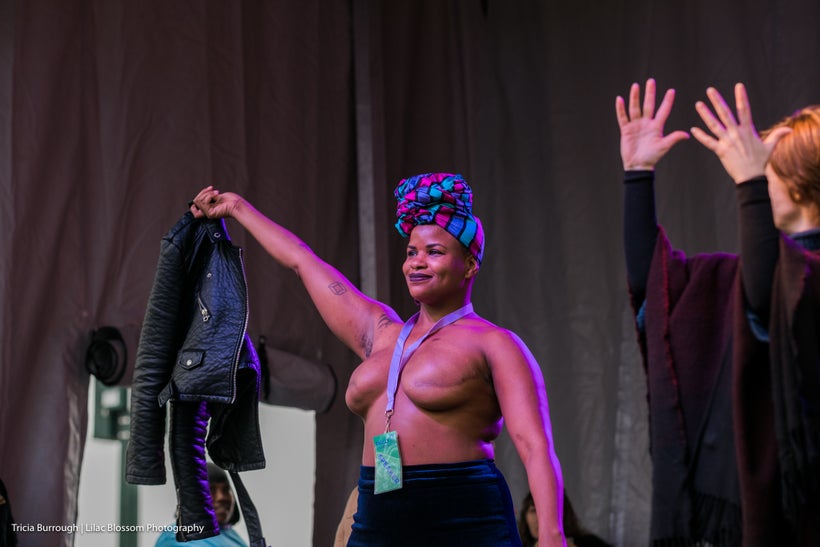 Philadelphia activist, sex educator, and performer Ericka Hart has a message for white women:
Stop telling Black women how to be activist. Stop telling us that we can not critique your activism. Remember that we march everyday and if you are claiming to march for us, than talk less and LISTEN more.
Although you may not have immediately recognized Ericka's name, you probably recognized her image, standing bare-breasted and proud, showing her double mastectomy scars in support of Black breast cancer survivors, as she addressed the crowd at the Philadelphia Women's March on January 21st.
But Ericka didn't just make waves for the bold statement she made with her body, she also struck a nerve nation-wide with her fiery speech. In her speech, which every woman should watch, Ericka decries the lack of inclusiveness for all women even on a day that had been dedicated to speaking up for women's rights across the world.
Black cis and trans women, femmes and non-binary individuals have been under attack against gross misogynoir, violence, and body terrorism. We see it everyday, even at this march.
Although Ericka spoke at the Philadelphia Women's March, she didn't participate in the March itself because she did not find it to be welcoming to all women and could not bring herself to to participate in an event that seemed to have nothing to do with her, those who look liker her, and those who experience life like she does. In her speech, Ericka even questioned the ubiquitous pink Pussy Hats worn by so many women at the Women's March by standing up for transwomen and raising awareness that "not everyone who identifies as a woman has a pussy." Ericka noted even that the original name for the March, The Million Women's March, had been co-opted from a 1997 March of the same name that had been organized for and by Black women.
Although Ericka had expected to be booed off the stage, she has in fact been cheered on since she made it . Some organizers of the Philadelphia March, who knew she had been critical of them, told her that they needed to hear her message so that they can make changes in their lives and for future marches. After her speech, some white women came up to Ericka crying and expressing how they wanted to do better.
How can white women be better allies to all women? Ericka has some advice:
White women can be better allies by recognizing their privilege and making space for black [women] and women of color to flourish. If you understand what your privilege has afforded you historically and systematically, you have the room to constantly be checking where you are taking up space and looking for who and what voices are missing and/or silenced. I also think its super important to note that allyship happens when the people you are allying for are NOT around. I love to see you standing for me wearing your safety pin (I actually hated the whole safety pin fad), sure, but what are you doing when I am not around?
Although Ericka choose not to participate in the Women's March other than as a speaker, she does "lift all of the black cis and trans folks who attended and called out white feminism with their signs and voices!"
Some of those women from Women's Marches around the country are pictured below.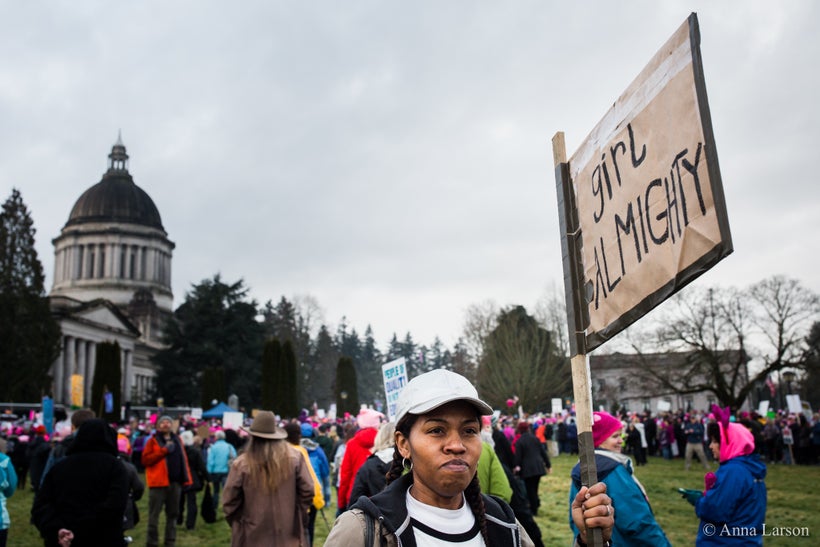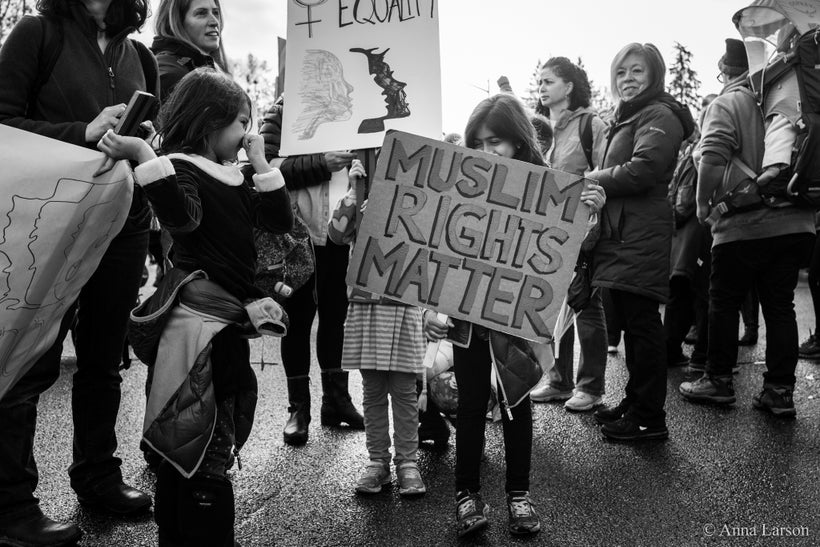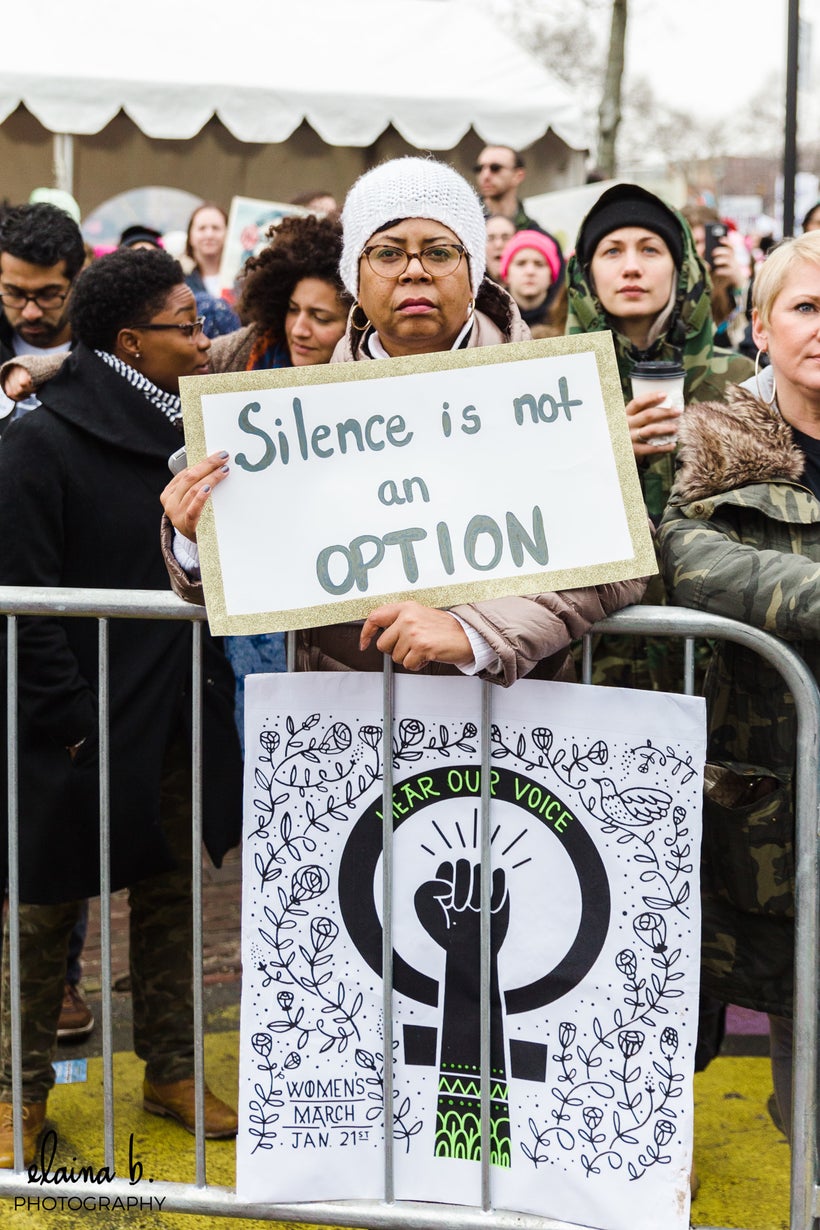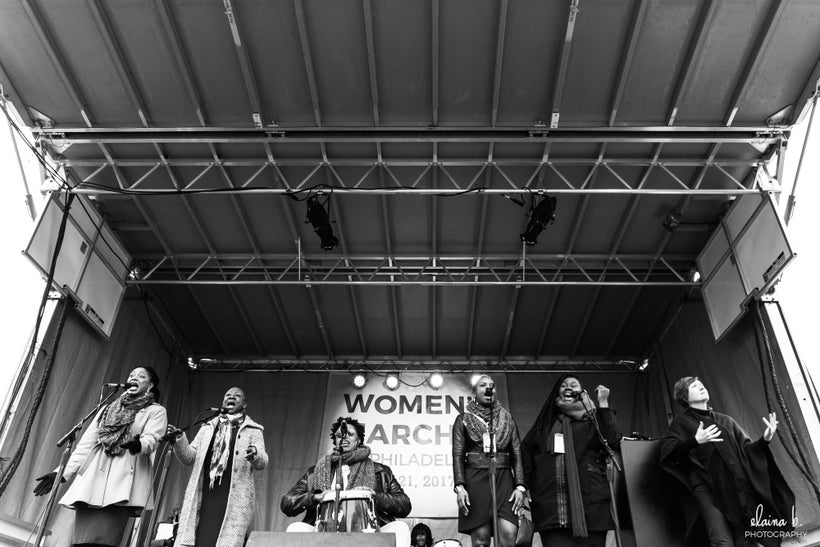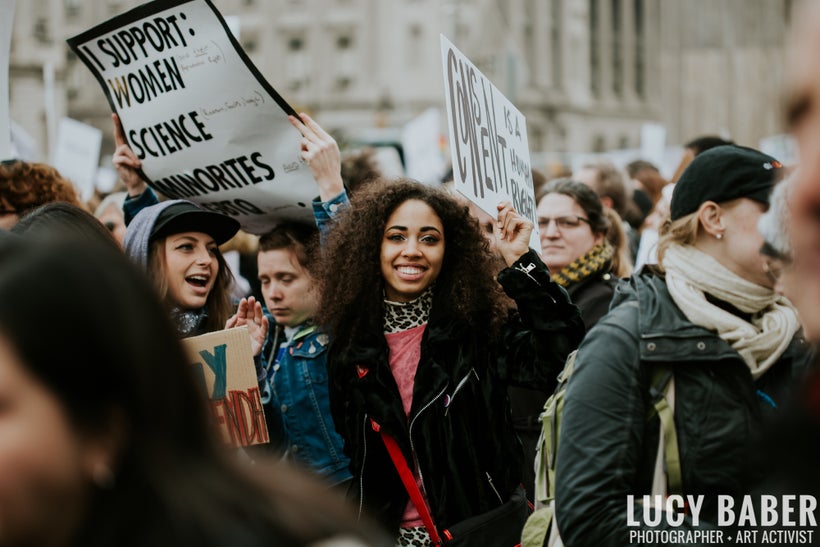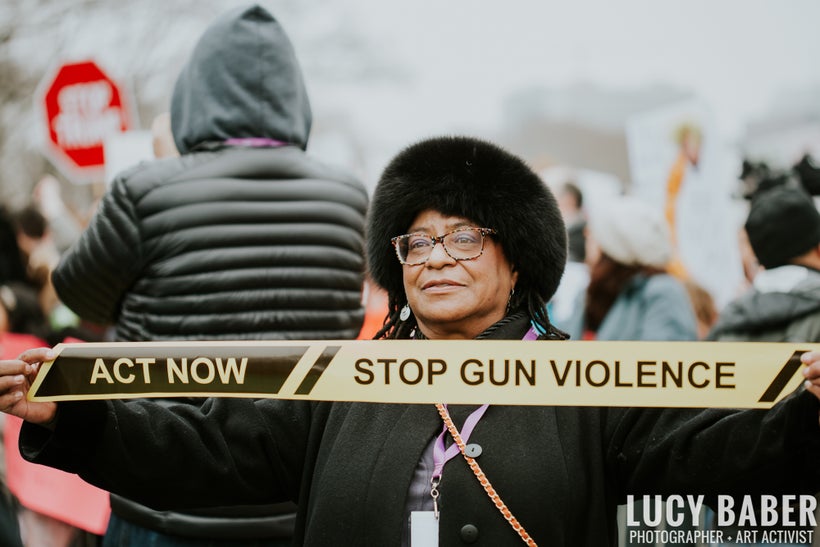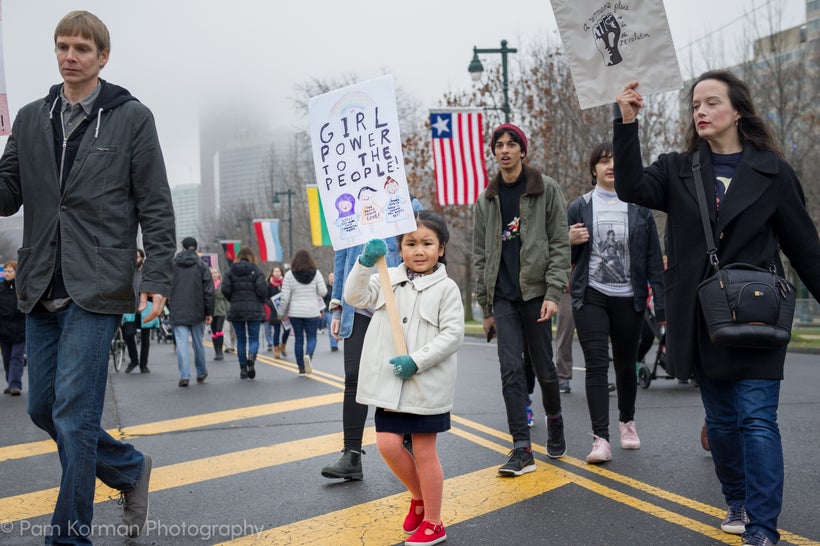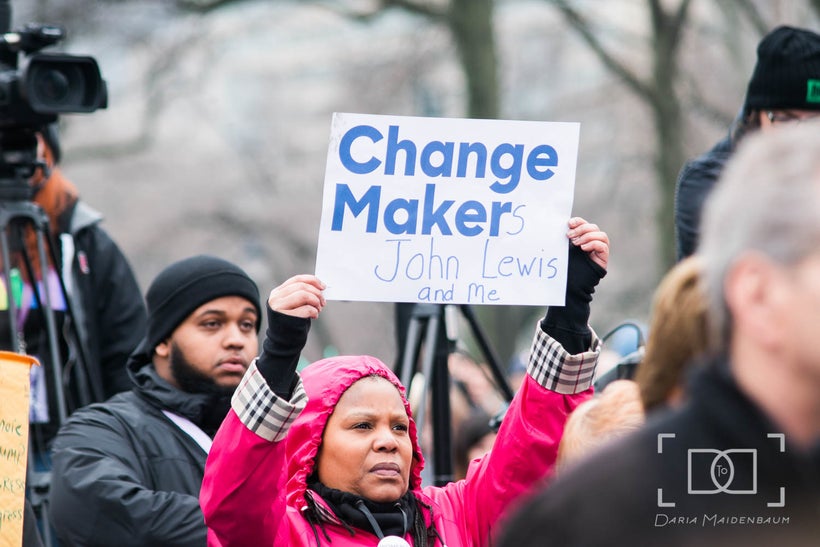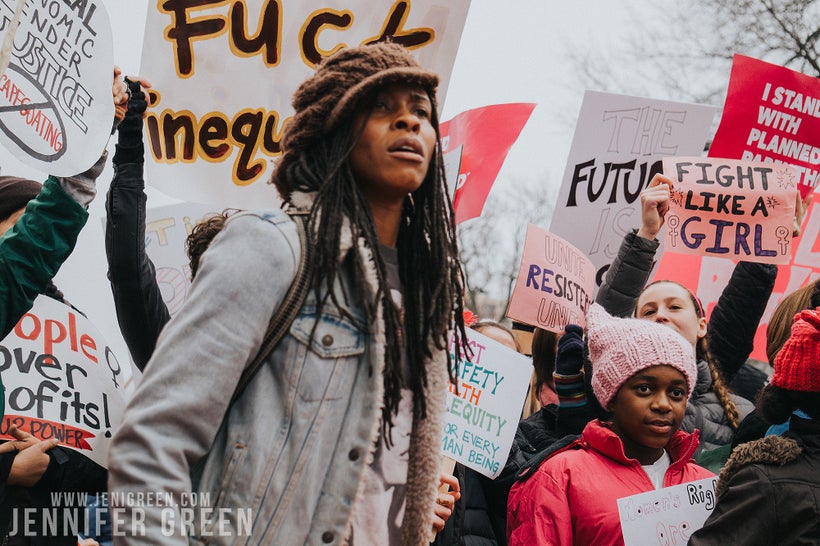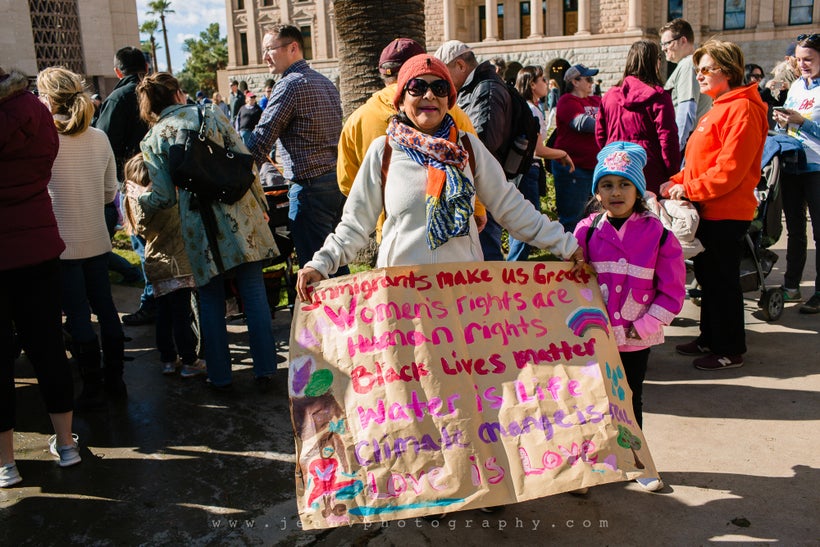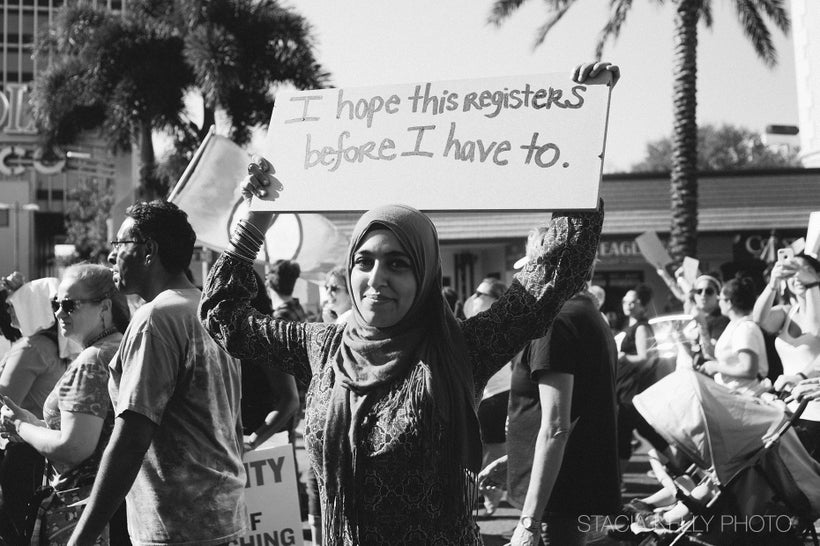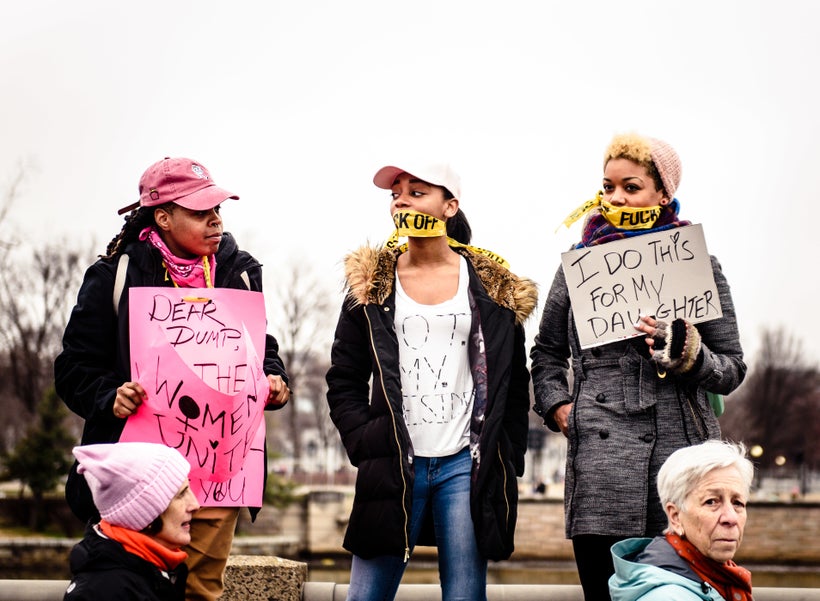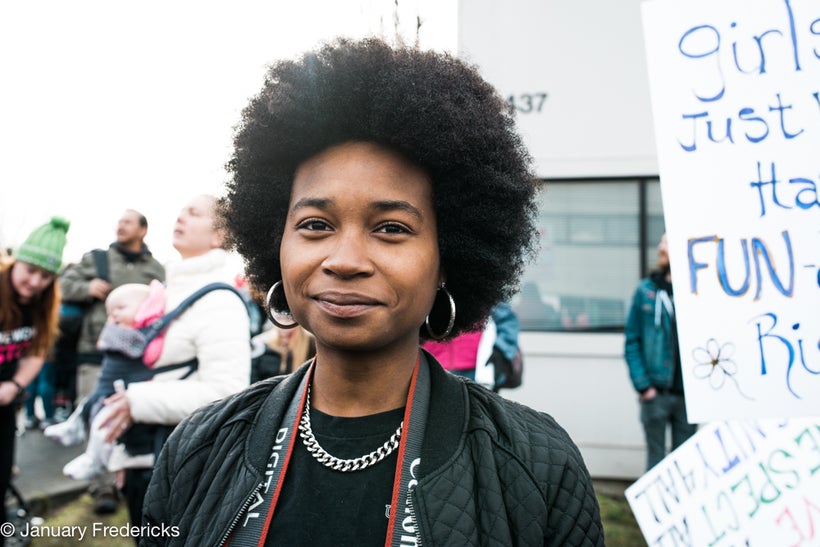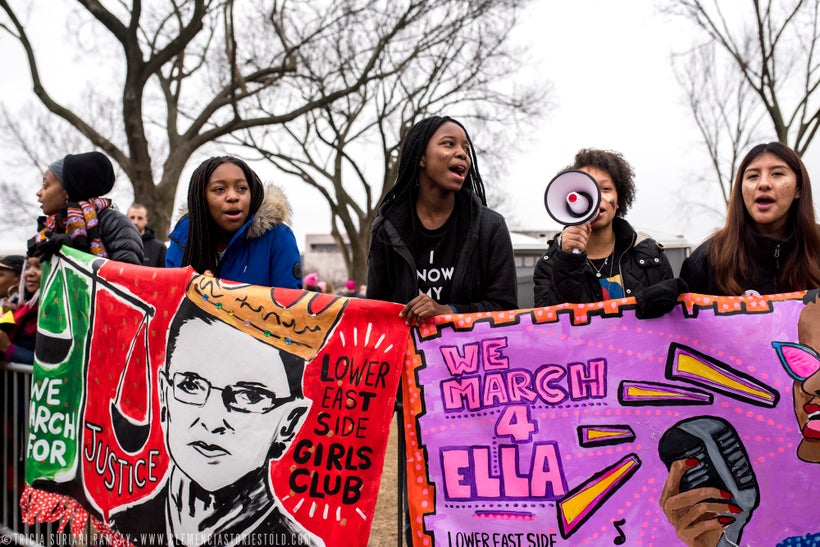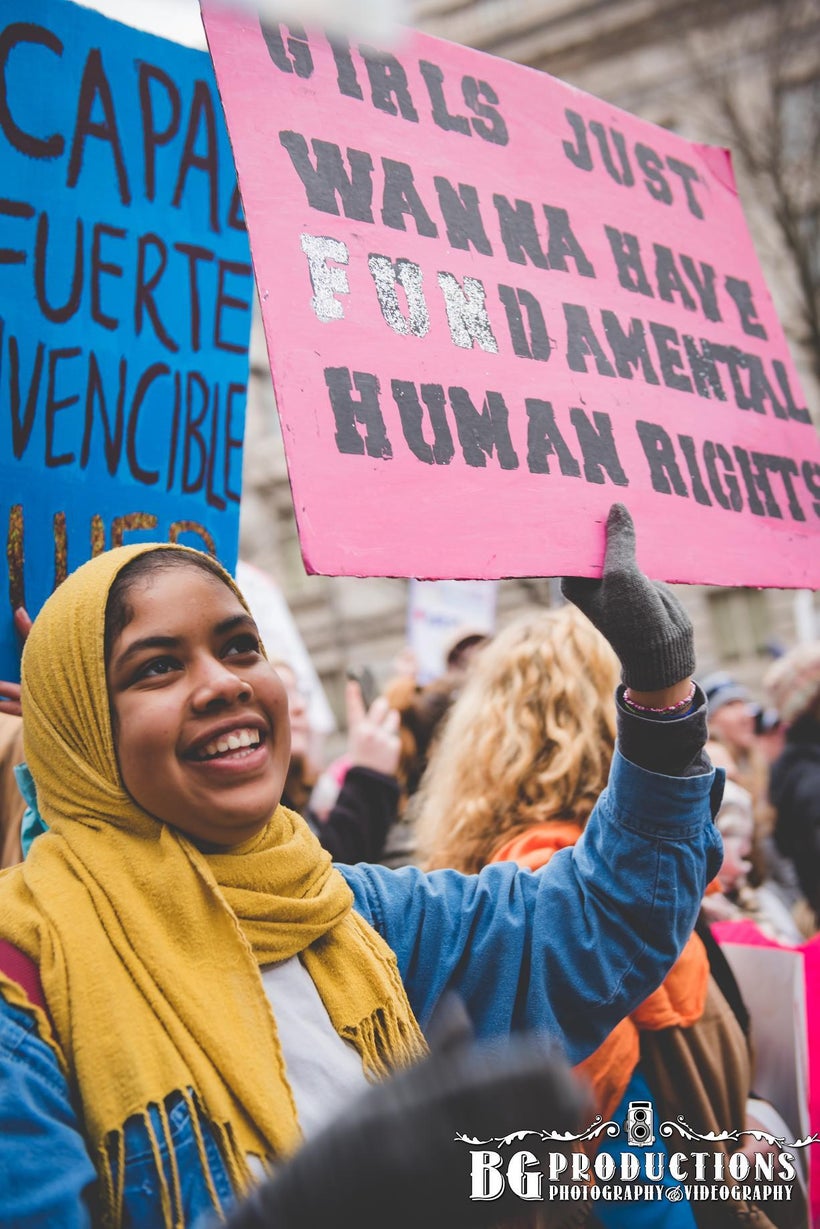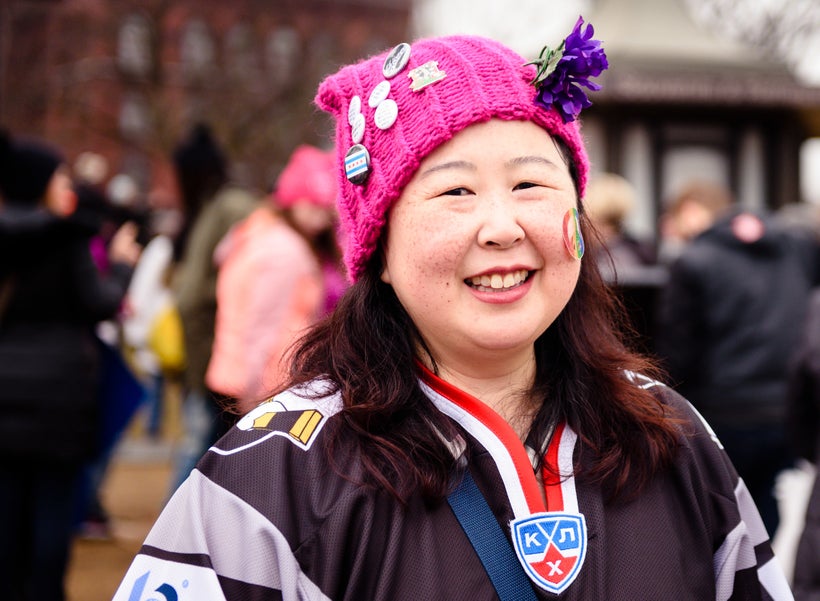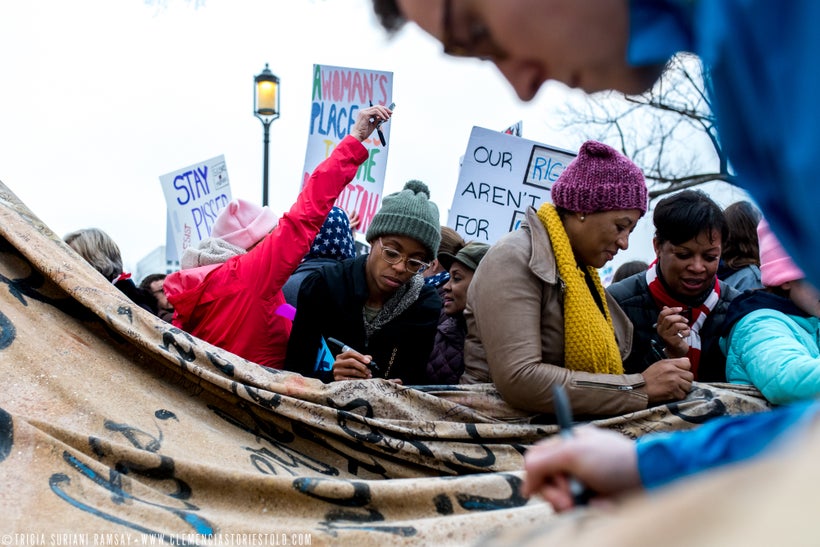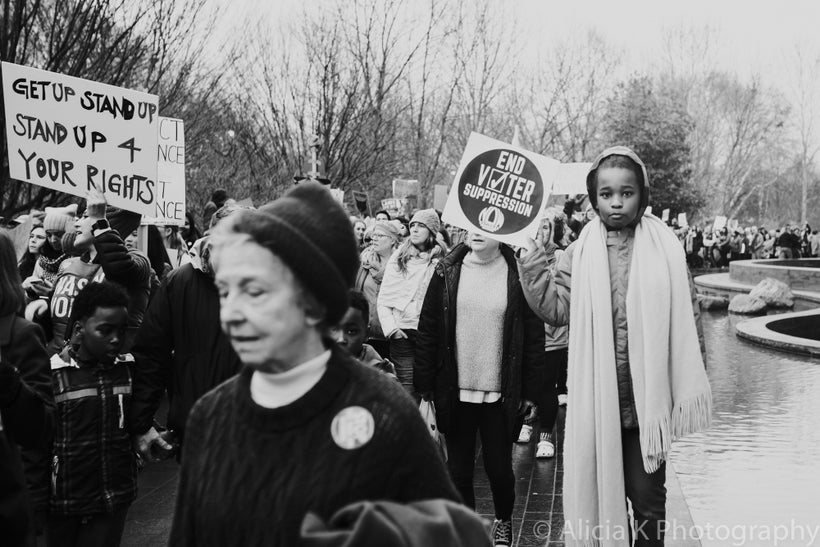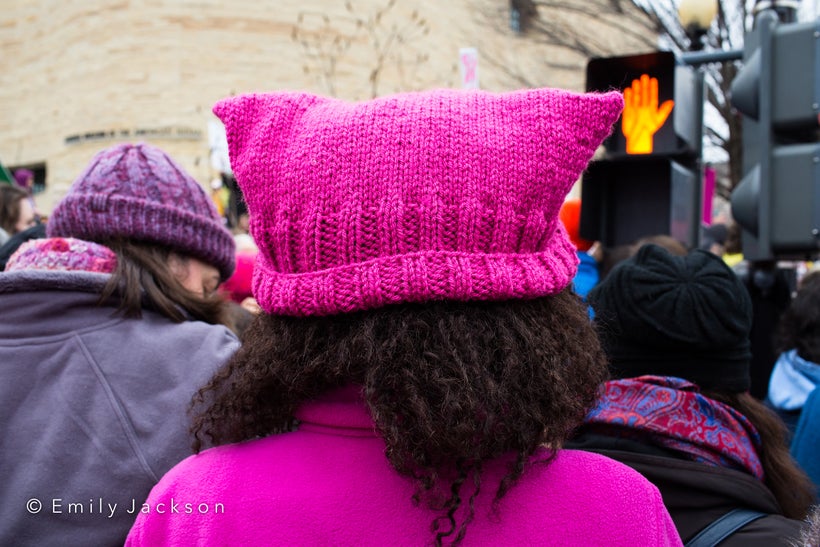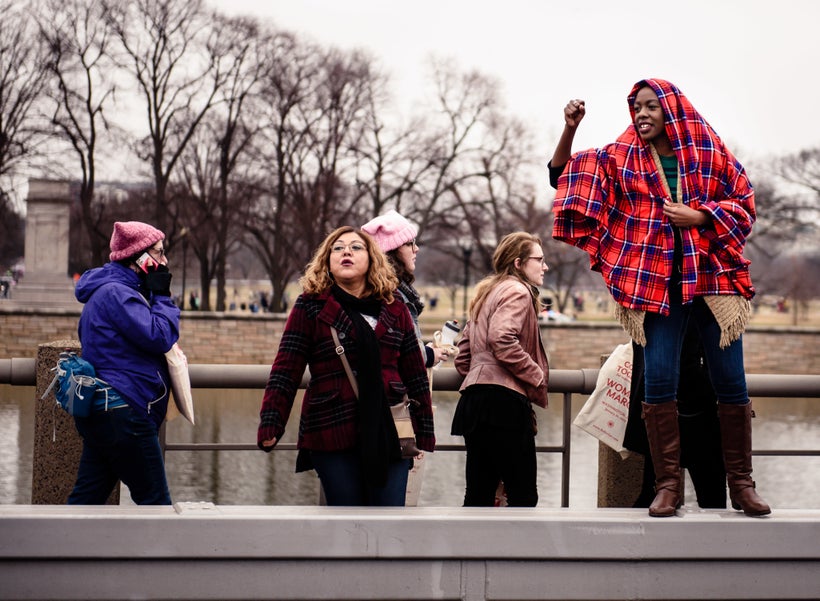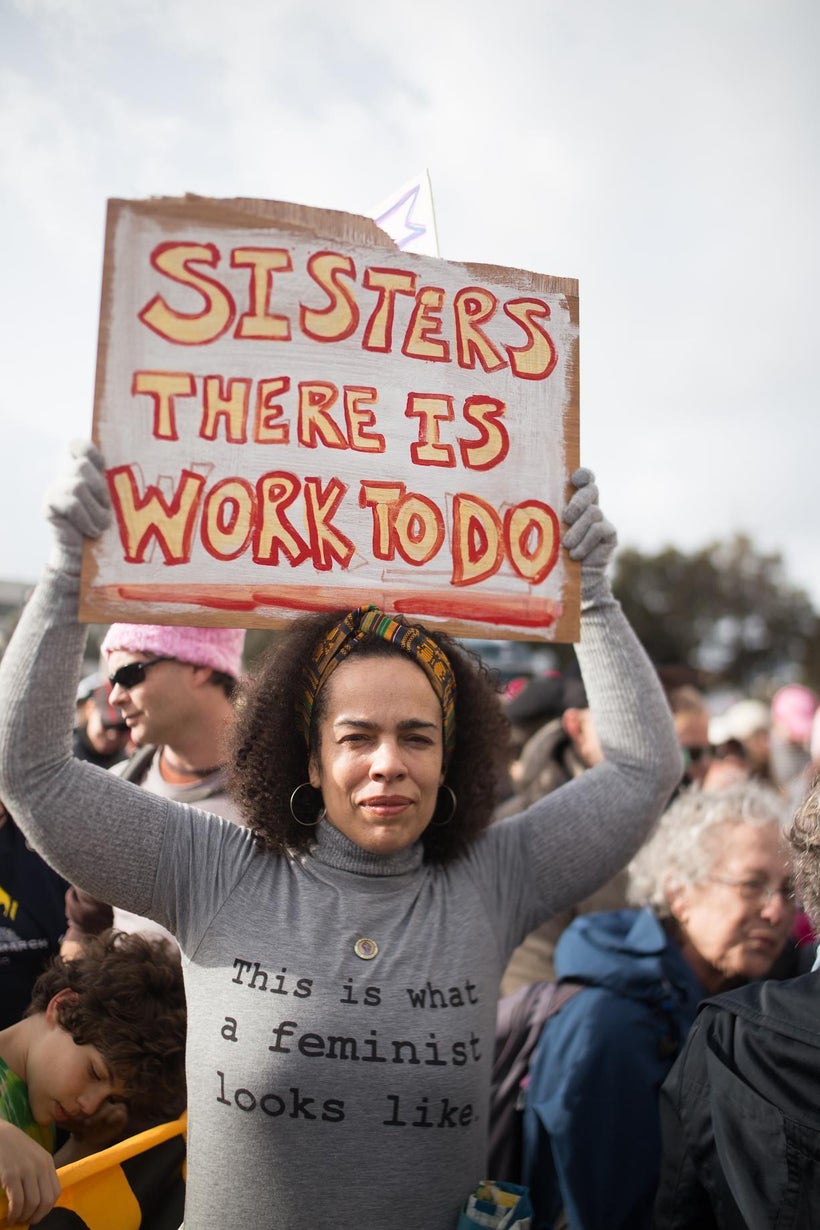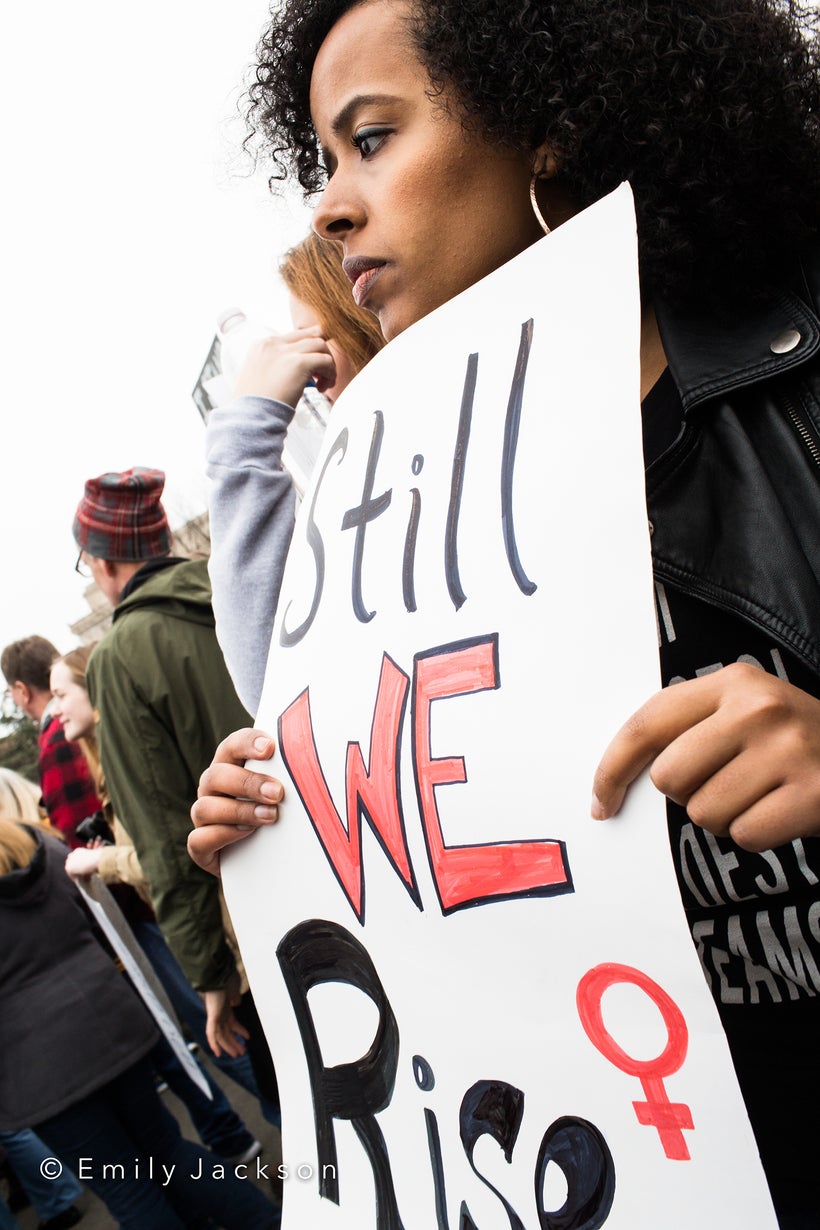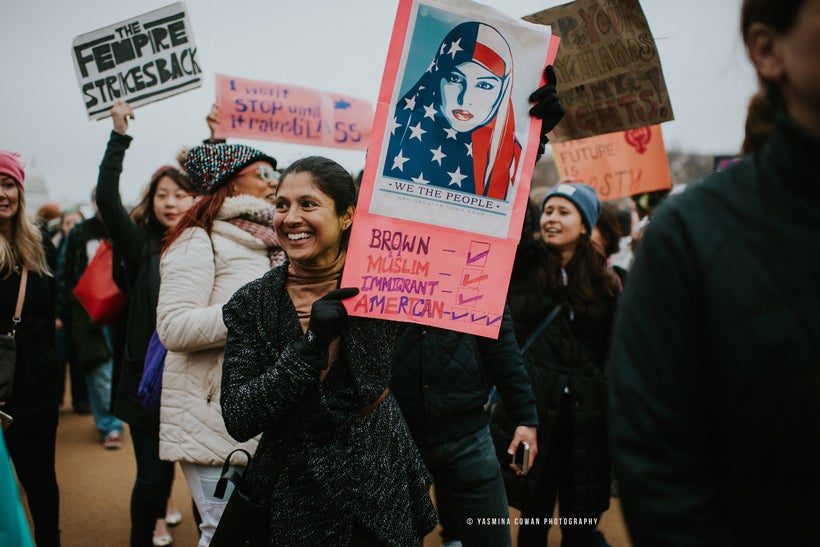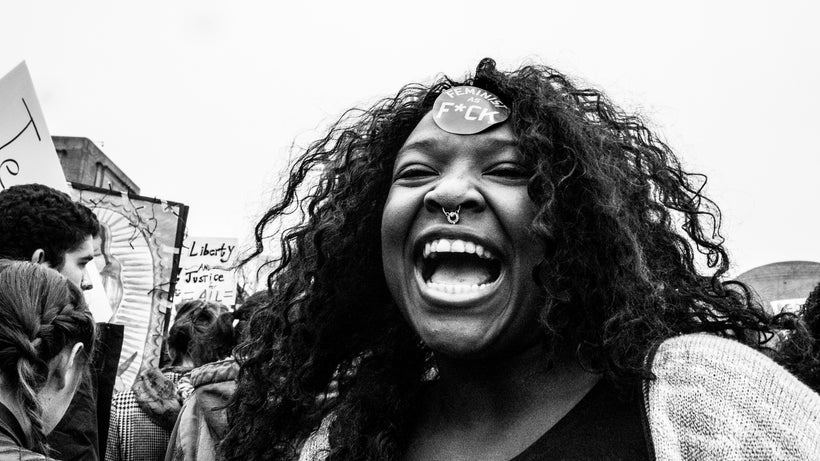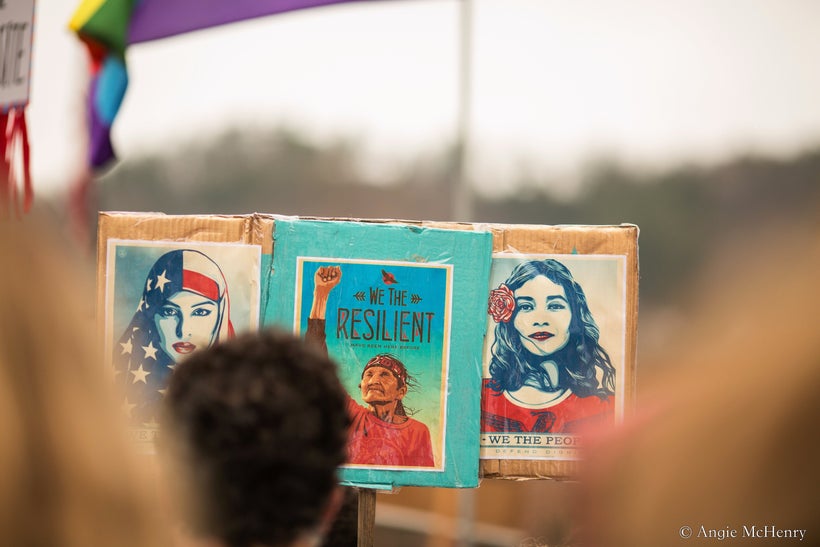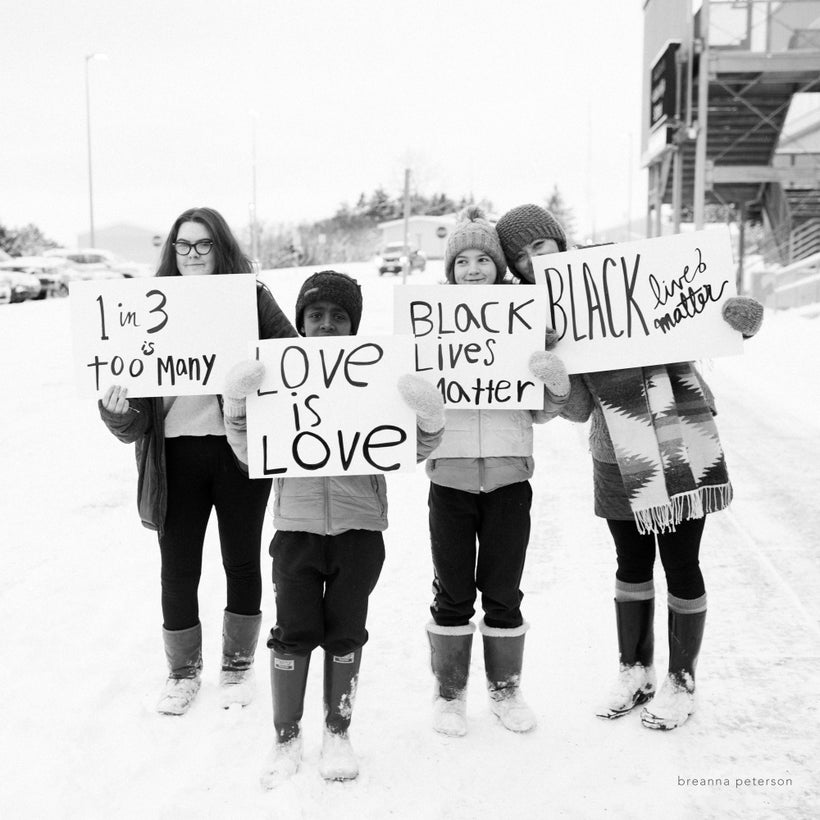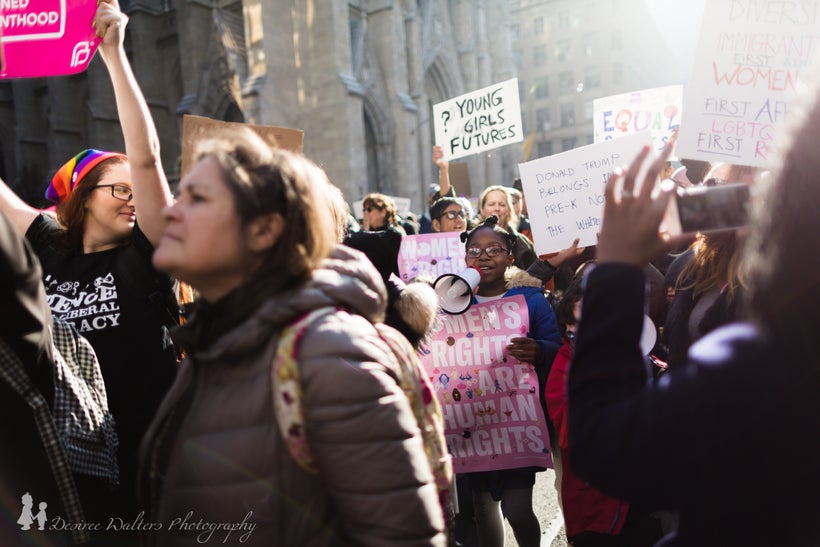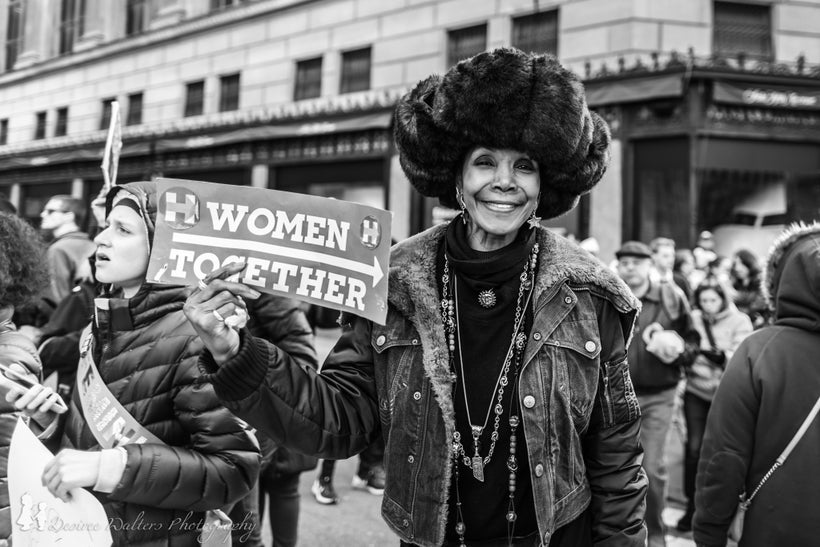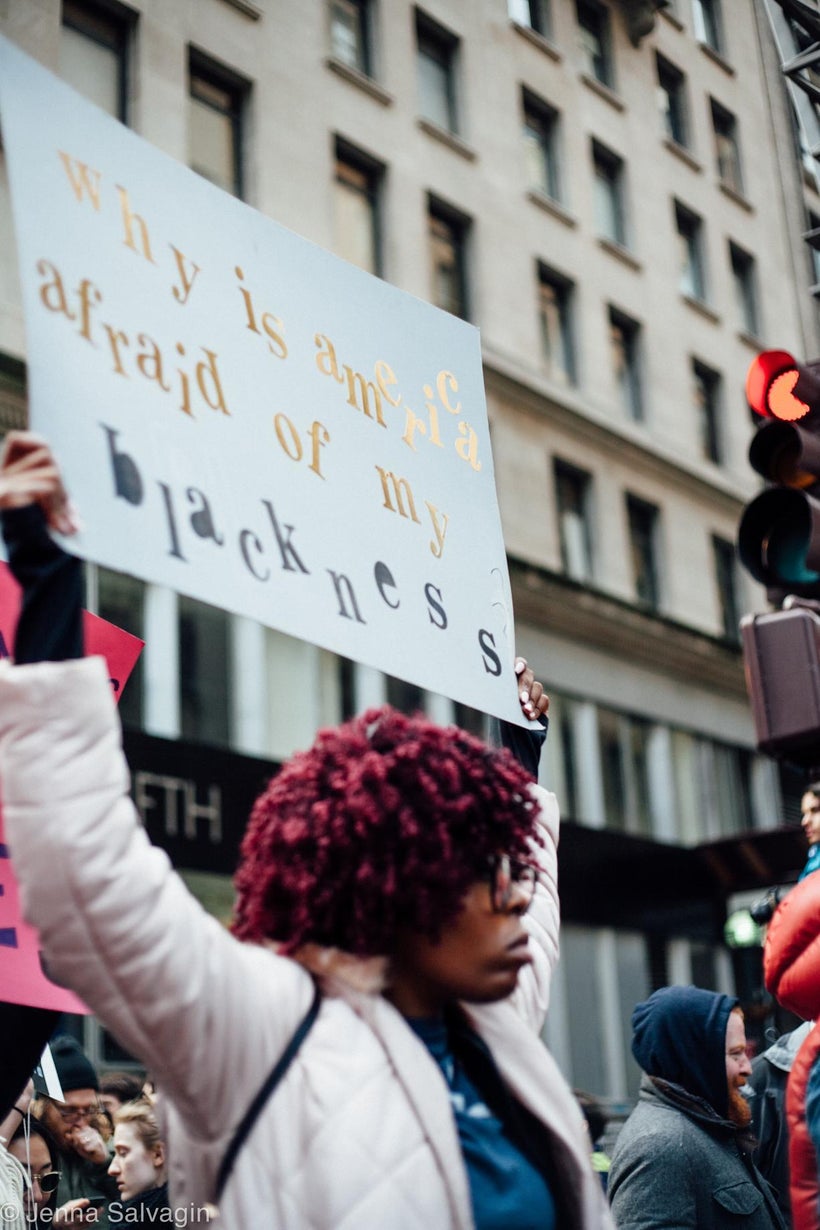 This post was published on the now-closed HuffPost Contributor platform. Contributors control their own work and posted freely to our site. If you need to flag this entry as abusive,
send us an email
.