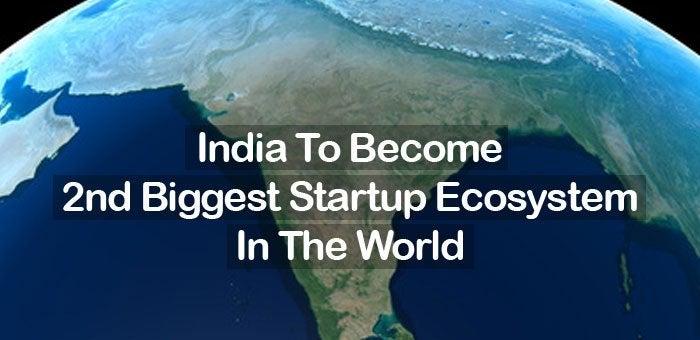 'A systematic innovation, which consists in the purposeful and organized search for changes, and it is the systematic analysis of the opportunities such changes might offer for economic and social innovation.' -- Peter Drucker
Entrepreneurship is an act of creativeness which involves mobilization of resources from productive level to higher level of use. An entrepreneur is a person who searches for changes, responds to it and exploits it as an opportunity. We can mark the growth of the age of entrepreneurship since the pre-independence. However, the growth of that time was much slower than the trending growth of today's age.
The country's various financial policies, government policies, and many other factors have accelerated the growth of young startups all over the country. India has not only welcomed foreign investors but also has benefited them with a silver lining. Everything that we use today, starting with a mobile phone to the ready to eat food are all examples of entrepreneurship developments.
The growth of these small start-ups has made our living easier and has highlighted the essence of the human brain in the age of artificial intelligence. There are ample opportunities in small business in India and these opportunities will transform India to a better country to live in , in the near future. However, for such transformation to take place, these young startups would need support from governmental level and societal level. It's really important for the government to realize that the goal of the small businesses will be to remain self-employed and such people may not need only financial assistance but also would require marketing and legal assistance. Entrepreneurship development is the key factor to fight against poverty, unemployment and to prepare our citizens for globalization in order to obtain overall Indian economic progress.
Just as the ray of hope to all the new young start-ups as well as the old bossy startups some startups have come up to help these startups grow with right digital marketing strategies. One Such startup is 'POPO' it was founded by two cousin brothers Manik Sharma and Pankaj Sharma from Amritsar, India .These two cousins are well-known names in the world of Internet Marketing with over 6 years experience in the digital marketing arena. They started POPO in 2011, at the age of 16 and soon made it a profitable organization in Android app, game development, and digital marketing services. Mastering their skills in SEO, SMM, SEM and affiliate marketing , they make good fortune online and also mentor new startups.
Undoubtedly, India will soon become a world power and technological hub and these young entrepreneurs will act as catalyst in making that dream a beautiful reality.
This post was published on the now-closed HuffPost Contributor platform. Contributors control their own work and posted freely to our site. If you need to flag this entry as abusive,
send us an email
.