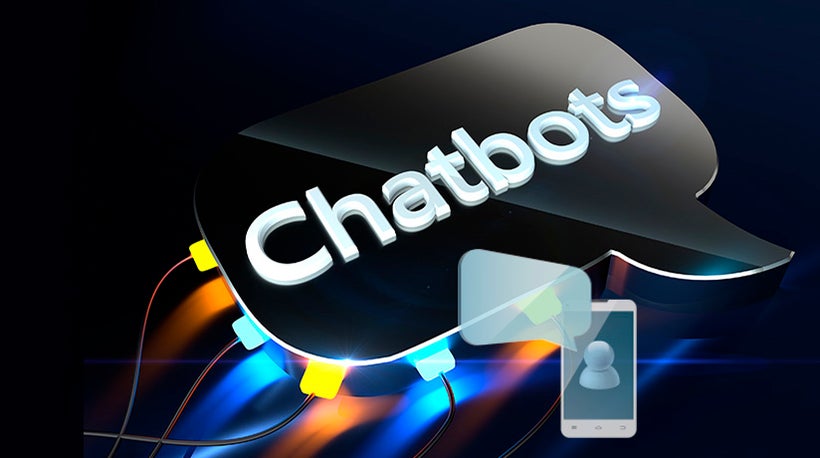 2016 is shaping up to be the year of the bot. At least in the world of customer service and support, this emerging artificial intelligence-driven technology has strong near-term implications in driving more productivity in the fielding and resolution of customer support inquiries.
Today, the focus of artificial intelligence is primarily on the front end of the customer support experience, in the form of chatbots, rule-driven automated service agents that interact with consumers via chat. Consumers can use their favorite messaging application, from Facebook Messenger to WhatsApp, to engage with companies' virtual agents with their questions, problems and needs. The chatbots can utilize machine learning to deliver relevant responses to consumers, allowing companies to field a broader number of inquiries while maintaining shorter response times.
This level of automation in the service and support process also frees up human service representatives to tackle more complex customer issues. If roughly 80 percent of the issues customers seek help with are the most common, often repeated problems that have relatively simple troubleshooting rules that can be automated, what about the other 20 percent -- the truly complex issues that currently require second and third-tier level technical support? The ability to address these more complex issues is what I believe will be the next evolution of artificial intelligence (AI) in our field.
What are some of the key outcomes we can look forward to in the near future? They include the handling of complex workflows by AI, the integration of multiple data sources for improved AI, predictive behaviors and self-healing products. Let's look briefly at each.
The cloud-based technical support automation solution that my company has developed is already pointing the way. Every day, this technology takes complex workflows and uses logic-based intelligence to deliver relevant, contextual support dynamically. It can be designed to process Internet of Things (IoT) data from different devices to better understand connectivity issues that can have a ripple effect, for example when your Nest thermostat is interrupted on a chilly night.
Salesforce's recently announced LiveMessage platform plans to take automation a step further by giving companies the power to consolidate customer conversations across different messaging apps into one application. Further integration with Salesforce data will provide customer service representatives with more critical information on the customer to expedite service resolution and in turn, improve customer satisfaction.
In the future, the real power of artificial intelligence will be to use machines to learn from even the most complex technical issues and integrate data from multiple sources to deliver a personalized, relevant and one-to-one support experience. This type of experience can be delivered via live support agents, virtual agents or customer self-service. And yes, live agents will still be relevant in the future -- we know from our own experience that (a) not every technical problem can be solved by a machine and (b) sometimes people just want to talk to a live person.
Through machine learning, technology products and services could also have the ability to be more predictive when it comes to technical problems -- alerting the customer or user that a problem is about to occur, and offering the most relevant solution. Take that a step further with self-healing products – products that fix issues automatically without any user interaction -- and you can very significantly impact customer support needs.
These are exciting potential developments in our future that have very powerful implications for technology brands in terms of reduced product returns, higher customer satisfaction and in turn, increased revenue.
What's also exciting is that consumers will be ready and waiting for most of these more automated, virtual technical support solutions. Support.com recently surveyed over 2,000 U.S. consumers about their experiences interacting with technology products and customer support, specifically inquiring about the future of support and emerging AI-driven customer service and support technologies like chatbots and self-healing products.
For consumers, chatbots are still very new, but interestingly they are starting to warm up to this virtual agent experience: 22 percent of consumers said they are aware when these automated customer service representatives are providing tech support and are comfortable with the experience. Millennials are even more positive about the chatbot experience; with nearly a third (31%) of consumers aged 18-29 responding that chatbots provide better, more efficient support.
Consumers are also optimistic about the future of technical support -- does that surprise you? Customer support is historically a common frustration among most consumers, but we found that 70 percent of consumers expect the quality and convenience of tech support to improve in the next five years.
And consumers will be open to these more automated support technologies. 57 percent of consumers would like to have self-healing products and 46 percent want proactive support, products with built-in software that use device data to notify them in advance when potential problems exist.
It's a promising and exciting future, but one that will require a forward-thinking strategy not just on support, but the entire customer experience. Technology brands that understand where customers will be in the future and start testing and deploying intelligent technology support solutions today can stay one step ahead of their customers – and their competition.
This post was published on the now-closed HuffPost Contributor platform. Contributors control their own work and posted freely to our site. If you need to flag this entry as abusive,
send us an email
.