Second of a five-part series on Rotterdam's efforts to become a sustainable and "climate-proof" city. REVISED AND UPDATED, 11-11-16.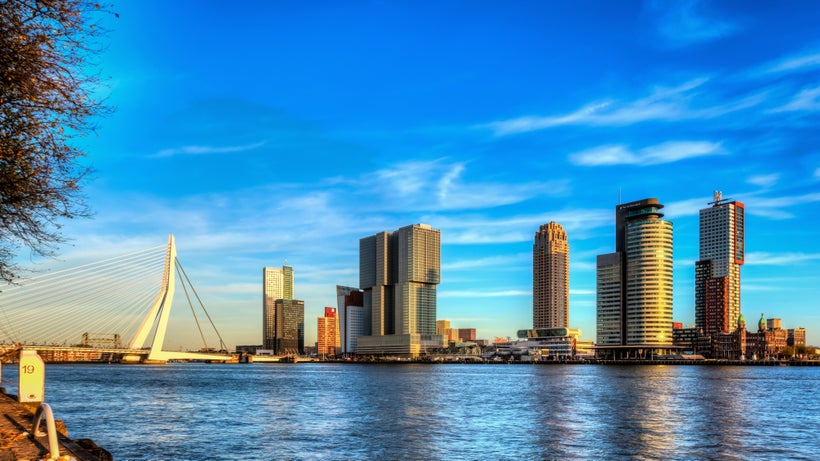 Rotterdam, the Netherlands--Rotterdam, a Dutch city of about 630,000 in a low-lying delta on the North Sea, has a set of ambitious long-range plans to become sustainable and climate-proof.
These broad and consequential plans involve billions of euros in investment and the management of the city's energy, water, land, raw materials, and waste. The plans' implementation will impact the city's air quality, public health, mobility and transport, outdoor public spaces (including parks and gardens). It will also influence the city's biodiversity, building energy use, construction and even demolition.
The city's efforts are founded on extensive public outreach to engage all major segments of Rotterdam in the sustainability and climate-proofing campaign, from ordinary citizens and shopkeepers to major industries.
To stimulate and facilitate a rapid transition to clean energy, the city government is striving to remove obstacles to sustainability. The city's executive committee, meanwhile, is trying to attract funding from the federal government and the European Union to create optimal conditions for new investment.
The executive committee also lobbies for needed legislation and infrastructure funding and seeks to create partnerships that advance sustainability with all segments of Rotterdam society. Therefore, the committee reaches out to companies, associations, major institutions, housing authorities, and groups of residents.
At the same time, the city government is also consciously trying to make its own operations sustainable and to serve as a role model for the rest of the city. Thus it has adopted sustainable development guidelines, sustainable purchasing practices, and is operating the city's property and vehicles as sustainably as possible.
Operation of city swimming pools, for example, is being made more energy efficient through energy performance contracts with service providers who modernized the pools at no cost to the city. They are paid out of the energy savings that result.
The city's sustainable development guidelines require that, in addition to being energy efficient and "climate-proof," all new developments must lead "to a more child-friendly, greener, cleaner, and healthier environment," creating present value while leading to future benefits.
A common theme I heard in talking with city planners was their determination to discover economic and quality-of-life opportunities for the people of Rotterdam as the city goes about the challenging long-term work of reducing greenhouse gas emissions and protecting inhabitants from rising seas and extreme weather.
The Climate Initiative The Rotterdam Climate Initiative (RCI) is the municipality's primary tool for guiding the city toward its climate goals. The RCI is a voluntary collaboration of the city, its environmental agency (DCMR), the Port of Rotterdam, and Deltalinqs (the umbrella association for Rotterdam industry), all working together toward a sustainable city and port.
The Initiative factors in the interrelationship of climate, energy, water, people, the environment, and the economy in its comprehensive effort to tackle both the causes and the effects of climate change.
Although 85 percent of Rotterdam's greenhouse gas emissions comes from industry, industry played a leading role in developing the RCI. Thus early support for climate action in Rotterdam came from a coalition called "Together," formed in 2006 by the city, its port authority, Deltalinqs, and DCMR. According to Paula Verhoeven, RCI's manager, the impetus for the coalition came from the Clinton Foundation's Climate Initiative.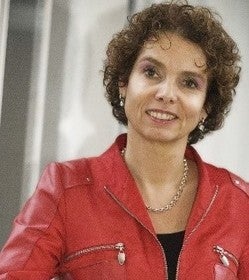 Program documents outline the RCI's plans to create, "a greener, cleaner, healthier and economically stronger city and . . . the most sustainable international port in the world."
The RCI is based on rigorous scientific and technical research done under the Netherland's "Knowledge for Climate " and Delta research efforts. The planning process was based on an understanding of the likely physical impacts of climate change on the city and how those impacts would affect its operation.
The 100 Resilient Cities Network Since 2014, Rotterdam has been an active participant in the 100 Resilient Cities network, launched and funded by the Rockefeller Foundation in order to develop "a roadmap to resilience" for Rotterdam and other participating cities.
The 100 Resilient Cities approach is to help cities make their citizens, infrastructures, governance, and economies more resilient to environmental, economic, and technological stresses and shocks. The network is therefore dedicated to helping cities survive, adapt, and grow, no matter what stresses they encounter, and to "live better in good times and emerge stronger after tough times."
The network thus seeks to improve cities' preparedness for flooding, heat waves, and other climate impacts. As part of that mandate, the network tries to strengthen local leadership capacity and to both protect and strengthen critical cyber infrastructure. If engineered structures survive a climate disaster but are inoperable because of a computer network failure, services will nonetheless be interrupted.
Although the city isn't talking a lot to the public about CO2 anymore and has relinquished its official commitment to cutting heat-trapping CO2 emissions in half by 2025, it is still committed to simultaneously "climate-proofing" the city and the region.
The RCI's overarching purpose is not only to make Rotterdam more prosperous, attractive, and sustainable, but--through a component Climate-Proofing Programme--to fully protect the city physically from the impacts of climate change.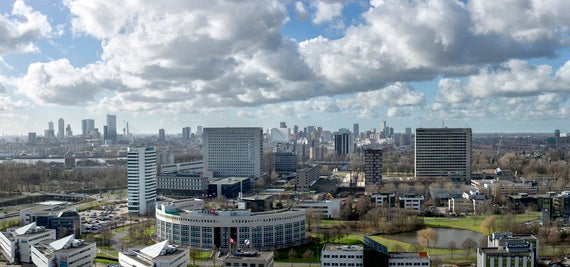 In addition to Rotterdam's role in the 100 Resilient Cities Network, Rotterdam also belongs to the C40 group of cities and is a leader in the Connecting Delta Cities network inspired by the Clinton Climate Initiative. The Delta Cities network's goal is to exchange knowledge about water management, climate adaptation, and sustainable development among cities globally.
This concludes Part 2 of a five-part series on Rotterdam's efforts to become a more sustainable city. The other parts of the series are:
3. Rotterdam Implements Energy Transition and Climate Measures
4. The "Climate-Proofing" of Rotterdam (forthcoming)
5. Awash in Carbon Emissions, Port of Rotterdam Aspires to Sustainable Future (forthcoming)
This post was published on the now-closed HuffPost Contributor platform. Contributors control their own work and posted freely to our site. If you need to flag this entry as abusive,
send us an email
.