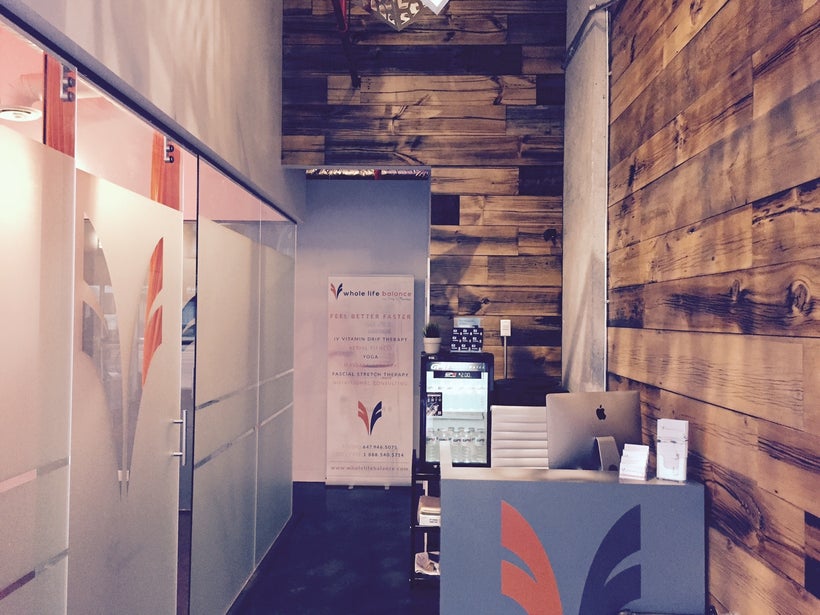 Five years ago I never could have imagined myself waking up in the morning with ample energy and making it through the whole day without a nap. I was exhausted all the time, had a multitude of health issues, and couldn't go a single day without having an anxiety attack. The truth is that my body was completely out of balance even though I tried so hard to be healthy.
On a last-minute whim of hope and curiosity, I went back to school for Holistic Nutrition where I became a Certified Nutritional Practitioner. I began applying the principles of what I was learning and things started to change. I regained my energy, my panic attacks disappeared, and eventually all of my other symptoms went away too.
When people ask how I did it, it wasn't just one thing. I changed the food I ate, built simple health habits, committed to my yoga practice, sought out different body therapies like massage, did tons of work on my mindset, and overall - created a more whole and balanced way to live. Eventually it all came together as a healthy lifestyle and a part of who I am.
As a Holistic Nutritionist the best way for me to help a client is to get them feeling better faster all while helping them to create their own healthy lifestyle. Now as the owner of the first Canadian location of Whole Life Balance, I have a wellness playground to do just that.
Whole Life Balance w/ dripivtherapy is a one-stop-shop boutique wellness center based in Santa Monica, California. Shane Griffin, Founder of Whole Life Balance, started out as a prominent nightclub owner in Toronto, Canada with tremendous success. After a decade of living life in the fast lane, he sought out treatment for alcohol and substance abuse in California.
During his recovery Shane was introduced to the holistic lifestyle and turned this discovery into a new way of life. He followed his treatment with a full-time education where he also became a Certified Nutritional Practitioner. From there, Whole Life Balance was born.
What sets Whole Life Balance apart is the integration of the three main anchor points: Fitness, Body Treatments, and Integrative Medicine - all in one space. True balance is discovered when we take care of all aspects of self and this type of combined care is the best approach to preventative health and corrective measures.
Some of the services included are Aerial Fitness, Yoga, Fascial Stretch Therapy, Massage, Nutrition, and Drip IV Therapy. When people first hear "Drip IV Therapy," they're extremely curious and want to know more.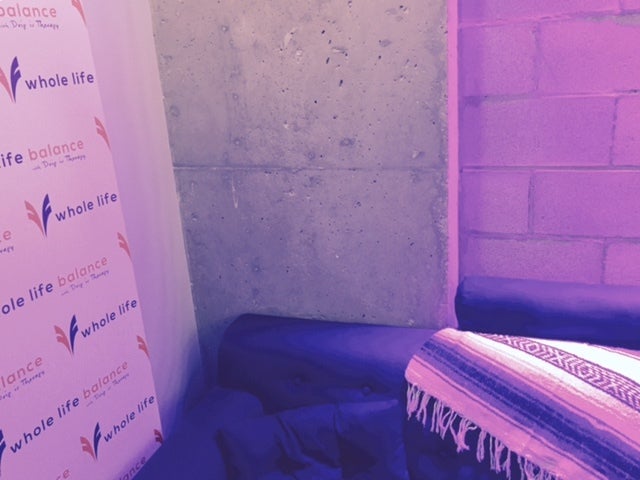 Intravenous (IV) Vitamin Drip Therapy is a fast and effective way to give your body what it needs – vitamins, minerals, amino acids, and key nutrients. The intravenous method provides a different delivery source to oral intake. The nutrients are able to bypass the digestive tract and go straight into the bloodstream, allowing for truly therapeutic doses and maximum absorption.
Whole Life Balance offers a menu of drips to choose from, covering everything from fatigue to immunity, inflammation, jet lag, and more. You can also opt for a custom drip based on your individual needs. If feeling your best is what you desire, then there's a drip for you.
The other holistic services offered create a complete wellness experience. The philosophy behind the space is all around education and providing an integrative health option for people to really become advocates of their own health. Moreover, as both owner and Holistic Nutritionist, I can help you rebuild your health by enhancing your body's ability to maximize its own health.
So whether you want to come fly with us, drip with us, or recharge with us – we're going to help you feel better, faster.
This post was published on the now-closed HuffPost Contributor platform. Contributors control their own work and posted freely to our site. If you need to flag this entry as abusive,
send us an email
.