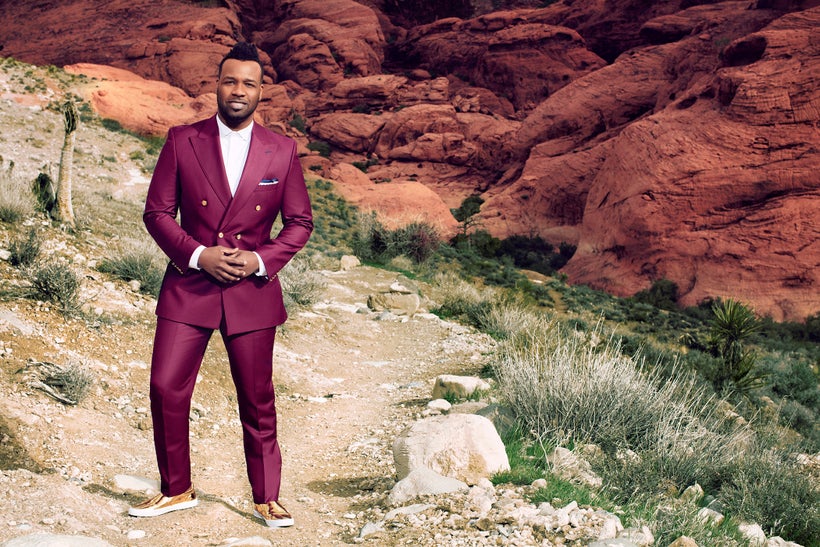 Throughout the tenure of his 18-year career VaSahwn Mitchell has been met with both critical and commercial success. A definitive force within the Contemporary Praise and Worship musical sector, he has previously been named as the Billboard Gospel Artist of the Year, number one radio artist, Grammy nominee as well as currently holding the prestigious titles of being a multiple Dove and Stellar award winning artist. He is truly "Unstoppable" and "Triumphant" in more ways than one because the Chicago native's accolades span across the spectrum of creative artist, songwriter and producer.
But to only define him by his musical endeavors would be inequitable. His achievements extend beyond unprecedented bounds by possessing a deep-rooted desire and genuine passion to mentor the next lineage of worshippers. Not to mention, this past year, Mitchell created and hosted "The Call ZA," in Johannesburg, South Africa where he characterized the event as, "a conference for worshippers to come together and receive information, inspiration and impartation to fortify their God-given assignment."
Continuously breaking gospel records and creating infectious tunes that minister to the hearts and souls of many has been a constant throughout VaShawn Mitchell's career accomplishments. With the release of his 7th album, Secret Place: LIVE in South Africa, Mitchell successfully fuses the eclectic sounds and cultures from both South Africa and American Gospel to establish stellar musical compositions.
Dontaira Terrell: How has Chicago's musical landscape personally influenced your artistry?
VaShawn Mitchell: Chicago has tremendously influenced my artistry especially being around many great trendsetters such as Albertina Walker and The Caravans all the way to The Tommies. With such a great gospel history throughout the city of Chicago I was able to learn from each artist at a very young age. Because of this, my progression over the years is greatly due in part to those impartations that happened in Chicago.
DT: Who would you say are your mentors in the music ministry?
VM: I have several mentors within the musical ministry including Donald Lawrence, BeBe Winans and quite a few others. However, these two are the main constants that I always call on for advice and they both have been there each step of the way.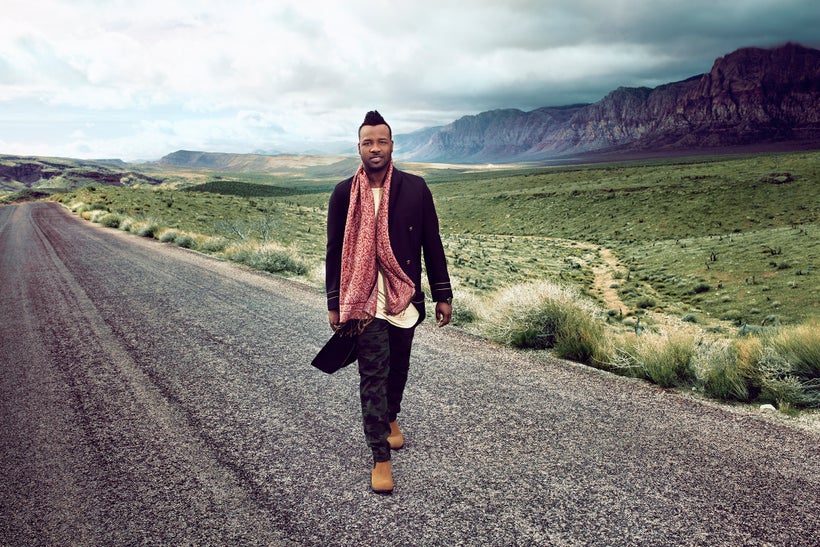 DT: Throughout the years you have consistently written and created music that is authentic and speaks to the soul. In your opinion, what are three essential elements in order to create a genuine, timeless sound?
VM: First and foremost, it is definitely prayer and asking God for the right sound but also listening to the sounds of the Earth. To further explain, what I mean about listening to the sounds of the Earth is watching the news, gaining insight from personal family experiences, being fully aware of the happenings that are going on around you and affecting the lives of people as well as listening to the word of God. As a songwriter, when writing timeless gospel music you are trying to incorporate it all because not only does he speak through his people but he also speaks through his words.
DT: Let's talk about your experience in South Africa. For those who have never been, can you tell us a bit about their music ministry and worship culture?
VM: Their music ministry and worship culture is what truly impressed me and drew me in during my very first visit to South Africa. I have been there quite a few times in the last couple of years but honestly the worship experience is second to none. The best way to explain, is that it is an advanced worship from beginning to end for everyone. After speaking with someone from there [South Africa] she stated that at a point in time many parts of the country did not have instant access to doctors but the citizens could always rely on their faith and because of this their worship is magnified by their faith.
DT: What was your favorite part about recording your new album, Secret Place: LIVE in South Africa?
VM: Definitely the people! Sometimes when releasing new music people want to wait and see if they like it first (laughs) and then they will make a definitive decision, to either deal with it or not. However, for this album that wasn't the case because the hunger from the people was there from beginning to end. Once we touched the stage you can feel the magnetic energy in the room. Although, you can hear it throughout the records entirety, once the DVD is released people will be able to truly witness the magnetic energy, the hunger for God and the hunger for a new experience that I am describing.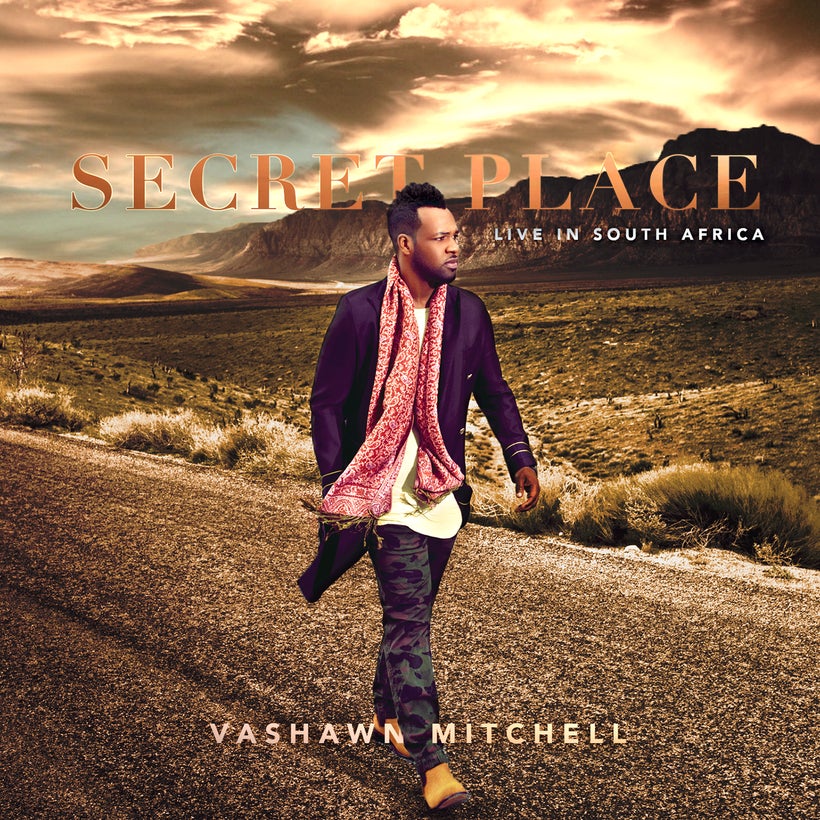 DT: Do you ever wonder why God chose you to do what you do?
VM: Yes, absolutely and the best way to summarize it is that when God wants to get a sound into the Earth he not only chooses who he wants to use but also those he can trust. It isn't because they are perfect or they have it all together but it is the fact he can trust them with the mandate that comes with it. I personally believe, at the time in order to get the VaShawn Mitchell name out there even more God said, "I have to get the sound out and I will use him to do it." Because we as gospel artists practice musical faith it is not always about us, sometimes you have to just use the vessel to get the message out and be trusted with it.
DT: Lastly, what message would you like to give to upcoming gospel artists?
VM: I advise every gospel artist to be uniquely who they are assigned to be because I learned two things growing up from my mentors that I will never forget. The first is to not to copy other people but understand who you are in God. The second piece of advice is to understand your assignment on Earth. When you're walking within your assignment and you know you're doing what you are called to do then you define success on your own terms because it [success] doesn't define who you are.
At the end of the day, awards don't define your success or how many albums you have sold instead it is defined by what you have uniquely been assigned to do while simultaneously being a blessing to others. It is also important to continue to study and learn the industry and as it changes you can evolve with it. Critics often suggest that music sales are low these days but in all honesty, music isn't going anywhere. One of the common mistakes that I see young artists making is trying to utilize platforms from five or six years ago and in turn a lot of money is wasted. We are in the season of digital music and YouTube videos therefore; if you study the industry many would be more successful.
This post was published on the now-closed HuffPost Contributor platform. Contributors control their own work and posted freely to our site. If you need to flag this entry as abusive,
send us an email
.