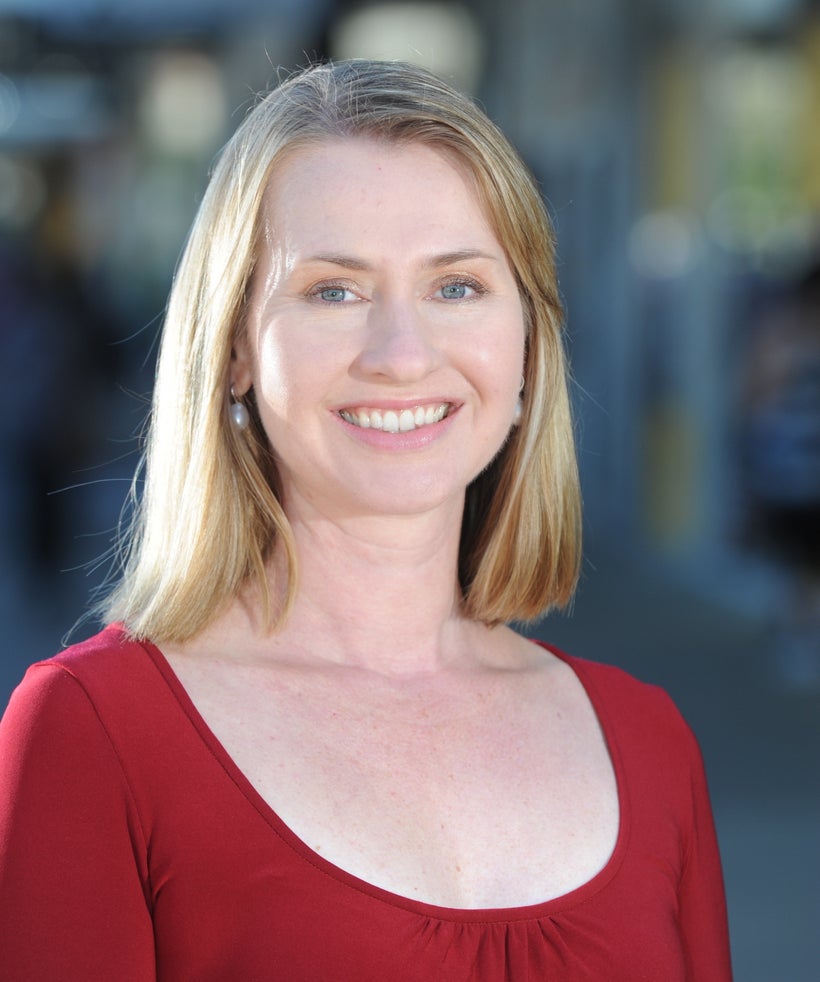 Jade Collins is the Co-Founder of Femeconomy.com, a technology start up where you can shop brands with female leaders to create gender equality. Jade has over 17 years global experience in corporate executive Human Resources and management consulting roles in the Mining, Energy and Aerospace industries, leading large scale, complex change management programs. Jade finds the combination of her HR, Psychology and MBA qualifications and her leadership experience in male dominated industries is invaluable for creating networks and engaging others to increase gender equality in leadership across industries. Femeconomy is a 2017 Women2Watch in Retail Disruption Honoree for Australia and the USA.
How has your life experience made you the leader you are today?
Growing up on 180 acres of bush land, riding horses, tending cattle, chickens, dogs and cats taught me serious work ethic, self-reliance, personal accountability, confidence, perseverance and teamwork.
Being raised on a farm was such a formative part of my leadership journey, and one that I take for granted, until I reflect on the lessons I learned as a child. Being in charge of a stubborn pony at age eight and riding bareback with your five year old brother sitting behind you definitely taught me about responsibility. It also taught me that animals and people will absorb your emotions and your confidence (or lack of) rapidly. So even if you don't feel confident, swallow your fear and fake it as best you can! As a child, I always thought of myself as capable and resourceful. My father taught us how to target shoot, mow the lawn, service our cars, look after animals. It makes you think about and approach life in a very practical way.
Growing up in the country you are surrounded by all ages of people and you learn how to interact with all, find common ground and be curious about what others think.
I always loved reading. This is something that has informed my leadership journey as I have sought knowledge and greater understanding of what motivates and engages people.
How has your previous employment experience aided your tenure at Femeconomy?
I worked in human resources in heavy industry with C-suite executives. At one stage I moved 14 times in 11 years. I worked predominantly on large, complex global change management programs. This has forged adaptability, authenticity, ingenuity and comfort with ambiguity and constant change. I had exposure to systems thinking, formal strategy and governance and world class leadership development. I have learned to read people and their reactions well because in HR you are often giving people great news or really tough news. I am comfortable in my own skin in most situations, and have developed self-awareness around my strengths versus areas where I need others to bring expertise. I lean on a lot of skills I developed in my corporate career. Femeconomy calls on me to be more brave more often.
What have the highlights and challenges been during your tenure at Femeconomy?
Highlights: having the courage to quit my job in HR to be a tech entrepreneur. Convincing my brilliant sister in law, marketing guru and Co-Founder Alanna Bastin-Byrne to join me on this crazy journey. Launching our website. The overwhelming support and encouragement from female friends and perfect strangers.
Challenges have been self-funding the business. Also, launching a novel concept and new brand into the competitive cacophony of the internet.
What advice can you offer to women who want a career in your industry?
If you want to transition into a different industry, use your existing skillset and networks as much as possible.
Learn, read everything, and ask for help. There are a lot of people who will be willing to help you, but you need to have the courage to ask. What's the worst that can happen, they say no or refer you to someone who can better serve you? Find people willing to share their experiences. Many accomplished people embrace the opportunity to mentor and pass on their knowledge. I have been absolutely humbled by the calibre of people approaching us to help with Femeconomy.
What is the most important lesson you've learned in your career to date?
I can't narrow it down to just one! Always hire people smarter than you, with complementary skillsets, and then get out of their way. If you hire in your own image, you get more time, but not necessarily better results.
Don't compromise your integrity, ever. Stand up for yourself if you are ever asked to.
Take a long-term view. Relationships and professional credibility are so crucial in business. They remain your currency and personal brand, and you need to consider and make sure your actions in your career reflect and are consistent with your personal values.
Sponsorship from more senior people is everything if you wish to progress. Seek out people who believe in you and talk to them about your aspirations. You will often be surprised who your biggest supporters are. It's not always obvious.
Keep learning. Stay curious.
Give back, say thank you and be willing to give before you get.
How do you maintain a work/life balance?
I became more ruthlessly disciplined about this after I had my daughter because I valued time with her above everything. Your world tilts on its axis once you have children. Attendance mentality has always annoyed me, but unfortunately is what is most rewarded by leaders and organisations, because it is visible and easy to measure. Results and outcomes are harder to measure, but more important.
I generally quarantine weekends as work free zones, and try to stick to standard working hours during the week, when I am not travelling. On holidays I often turn my phone to flight mode so I am not tempted to respond to emails.
It is something I struggle with because I genuinely enjoy working and the intellectual challenges it presents. However, there have unfortunately been too many people close to me die before their time, and this has continuously reinforced for me that life is short and we need to make the most of it. Spend time with loved ones, travel, laugh. Organisations do not love you back!
What do you think is the biggest issue for women in the workplace?
The male breadwinner model, and unconscious bias. This is a problem for men and women, because we see leadership and caring roles as gendered.
The consequences of this are a lack of female leaders on boards of directors and executive leadership teams (who set culture for the whole organisation), gender pay and superannuation gap, and gender promotion gap, which all widen through the talent pipeline as roles become more senior. The consequences for men are pressure, high rates of male suicide and a perception that men do not perform caring roles. In Australia, professions are so gender segregated that 60% of people work in industry where one gender is dominant. This is not representative of our society, but we have created this artificial structure.
How has mentorship made a difference in your professional and personal life?
I have always worked in male dominated industries so I have had mostly male mentors.
I was fortunate early in my career to have wonderful mentors who genuinely believed in my talent, provided me with structured opportunities to develop, promoted me into leadership roles they designed for me and gave me a great deal of autonomy to pursue projects I created.
In my personal life, my female role models are my maternal Grandmother and my Mother, who were both high energy, intelligent, socially conscious, hard working female entrepreneurs.
Which other female leaders do you admire and why?
It's a long list, so I will stick to the Australian gender equality space, otherwise I could write you a book! I admire Elizabeth Broderick, Kate Jenkins, Libby Lyons, for their patient and skillful advocacy. I admire media personalities such as Lisa Wilkinson, Tracy Spicer, Jessica Rowe, Angela Priestley for speaking out on behalf of those who cannot. Experienced, down to earth campaigners like Quentin Bryce, Anne Summers and Mary Crooks. Entrepreneurs like Cyan Ta'eed, Dr Catherine Ball, Dr Jenine Beekhuizen who mentor and cultivate the next generation of female tech entrepreneurs are truly changing the world for our children.
Business leaders Cindy Hook, Ming Long, Carol Schwarz, for using their positions of power to raise the profile of gender equality.
What do you want Femeconomy to accomplish in the next year?
Growth. To reach a broader audience in Australia over 2017, and see female consumers change their behaviour to shop brands with female leaders to create gender equality.
This post was published on the now-closed HuffPost Contributor platform. Contributors control their own work and posted freely to our site. If you need to flag this entry as abusive,
send us an email
.