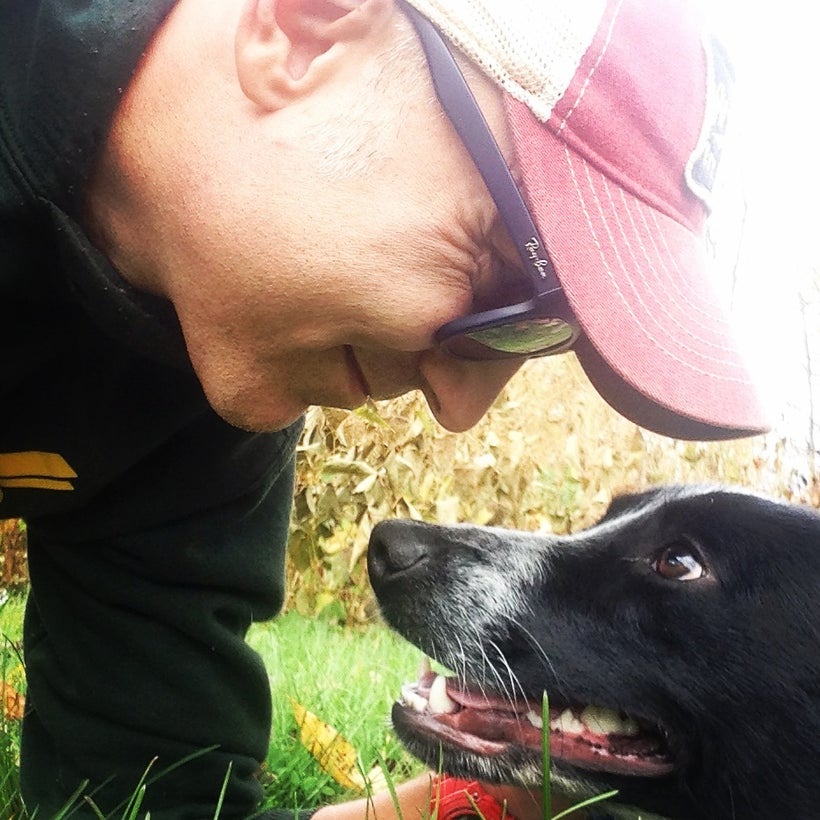 Some folks choose wolves, tigers, or bears. Eagles, whales, or horses. Even snakes and spiders.
But my spirit animal is a rescue dog.
Rescue dogs come in all shapes and sizes: Short and tall. Chubby and skinny. Dark, light, and speckled. Long-haired and short-haired. Young, old, and middle-aged.
And when our paths cross, even briefly, they are gifts to us—furry, barking bundles of lessons that help us to discover the better angels of our nature.
Rescue dogs do not judge. They do not care if you are a millionaire CEO or a factory worker. They do not care if you are young or old; loud or shy; straight A or average C.
They do not see black, brown, or white; L, G, B, T, Q, or whatever you may be; Christian, Muslim, Jew, Buddhist, Atheist, or whatever you may be.
They only see another living being standing in front of them.
Rescue dogs are tough and courageous. They may have been abandoned and abused—beaten, screamed at, starved, terrified—to the brink of death. They may be left struggling in the smog of posttraumatic stress, shivering at the sound of even a friendly voice or gentle touch of a hand. But within them is the resilience to bounce back, and over time most often they do.
These furry little creatures in shelters across the globe are also forgiving. Rescue dogs witness firsthand the worst of humankind, of pure evil. Yet deep down they know not all people are wicked and bad. Deep down, they know there is kindness waiting for them somewhere in the world.
Rescue dogs instinctually know that, in the end, they are deserving of love and that the good guys always win one way or another. When the kindness finally comes, they recognize it and they forgive humankind.
As a longtime volunteer dog walker at the Elk County Humane Society shelter in my hometown—St. Marys, Pennsylvania—I have had the honor of knowing many rescue dogs: Addy, Dakota, Flash, Blue, Elan, Ozzy, Rosie, Geronimo, Meaka, Toby, Brandy, Louie-Louie, Romeo, April, Zoe, Precious, Dixie, Burger, Petey, Leon, Ram, Coffee, Tia, Johnny, Colt, Stewart, Molly, Peanut, Copper, Rascal, Onyx, Clancy, Elliott, Silver, Rosco, Sky, Cruella, Teddy, Julius, Baxter, and Liam, to name a few.
Together, they are my spirit animal.
I've sat cheek-to-cheek on a favorite rock with a pit bull named Lucky. Been led on adventures into the back hills behind the shelter by Cody. I've made snow angels with Brooke and Queenie. Smelled sweet summer flowers with Jax and Junior. Chased butterflies and snowflakes with Buddy and Cocoa. Danced in the rain with Skylar and Lola. And I've taken silly selfies with all of them!
With each of these rescue dogs, the two of us have always just been a boy and his dog. Just friends.
They do not care if my new cookbook was released or if my memoir won an award. They do not care if the night before I appeared on national television or emceed an event for 10,000 people. They do not care if I delivered a keynote address about compassion on Capitol Hill or if my SMILE THAT CHANGED THE WORLD (is yours) participatory art piece is at that very moment installed in a museum. They do not care if at that very moment the chiming of my iPhone is a call from one of Hollywood's most iconic actresses.
None of them even care that they and their counterparts in factory farms across the globe inspired me as I sat on the set of The Ellen DeGeneres Show. I looked into the camera and essentially into the eyes of millions of my neighbors across the country, and I said, "No living being, human or animal, should ever go through this life unloved."
Alone with my furry pals, we are always anonymous—free of life's stresses, anxieties, and pressures; and, for the measure of a walk, we even exist beyond the accolades of success. Simply and gloriously, we are always just a boy and his dog.
I've shared secrets, hopes, and dreams no one else knows with these special friends of mine. I've shed tears with them, too. But most of all: we laugh, we hug, we play, and we pose for silly selfies that I hope will help lead them to their forever homes. For a few moments each week, we forget the world out here exists.
My rescue dog pals have patiently listened to me, made me smile, and motivated me to forge onward no matter the rocky road ahead. They've lapped away my tears and made me giggle with unexpected (and sloppy) pecks on the cheek. They've taught me that healing is possible, and peace of mind is within reach.
Every time we are together, I gaze into their eyes—oh, those incredible, revealing eyes—and I say, "I love you!"
Over and over, "I love you!"
Until, I hope, they'll never forget the harmony of those sacred words.
In return, unconditional love and gratitude, and so many other lessons, are gifted back to me within the twinkle of their eyes. The better angels of my nature are reflected in their humble eyes—reminders of how I can be a more joyful human being in every way.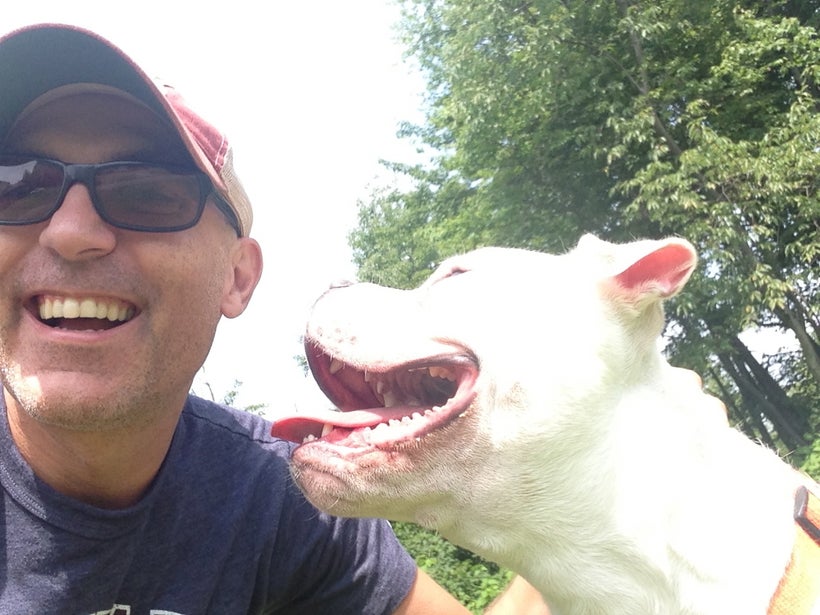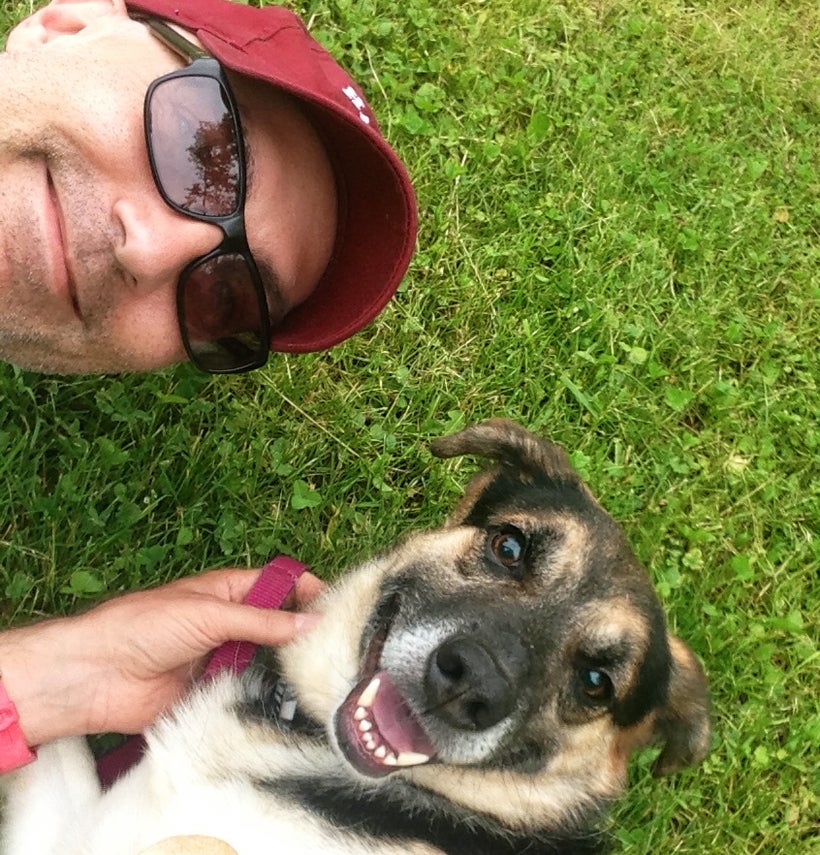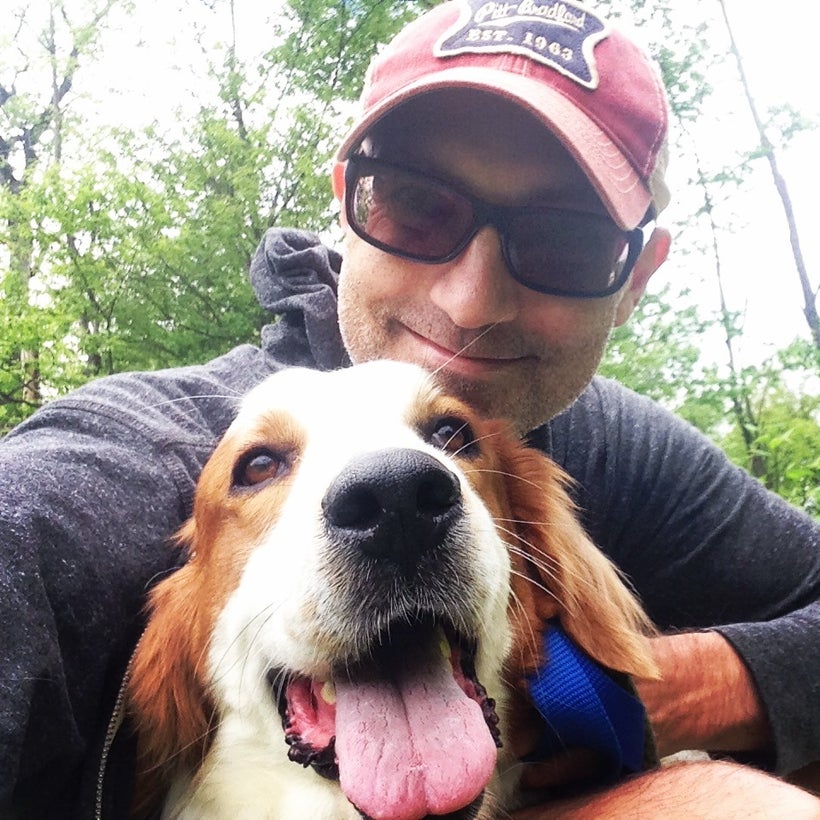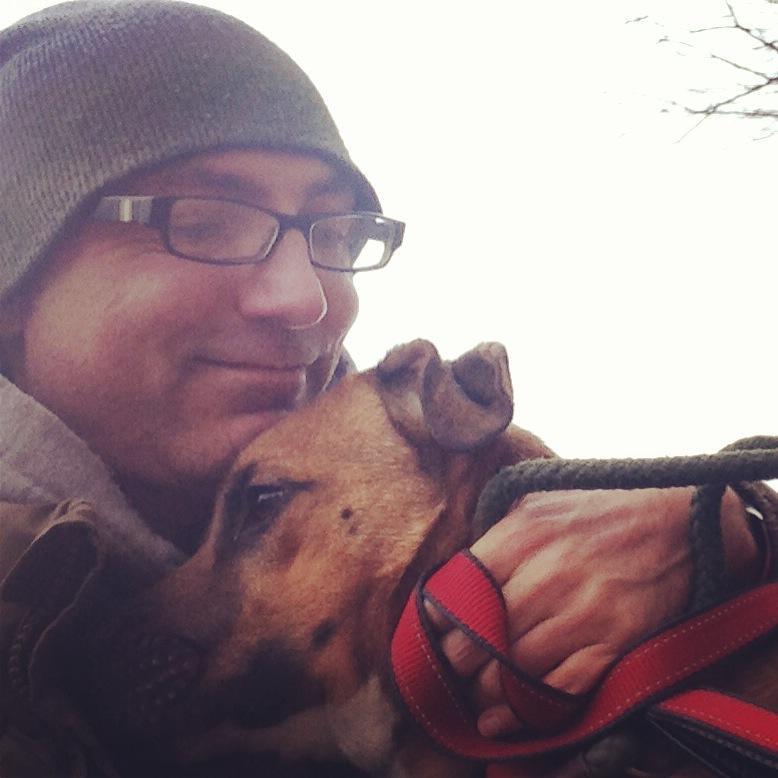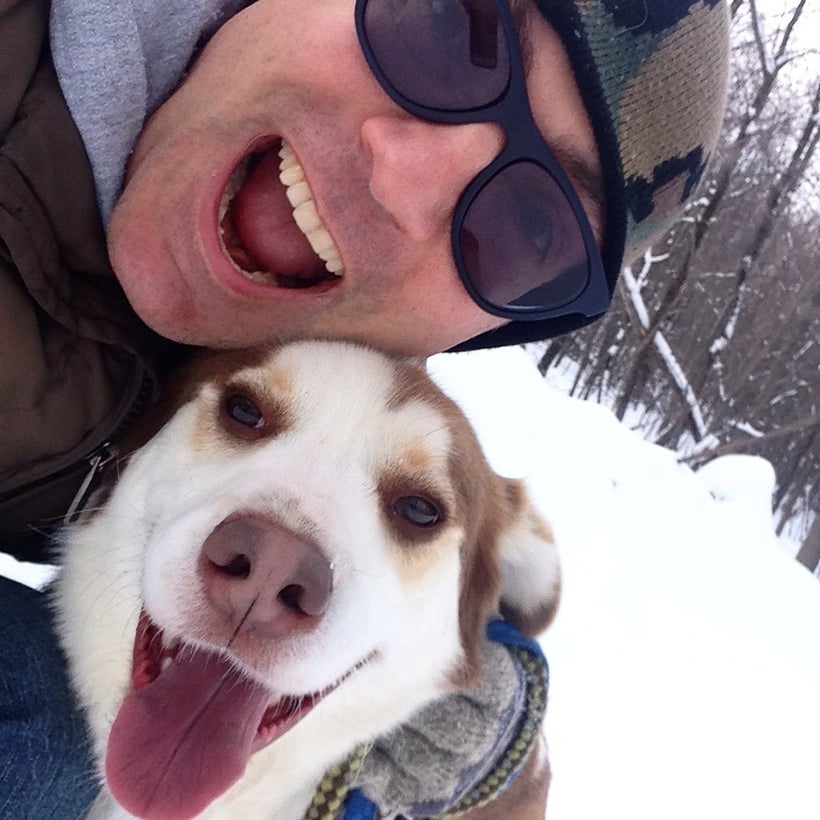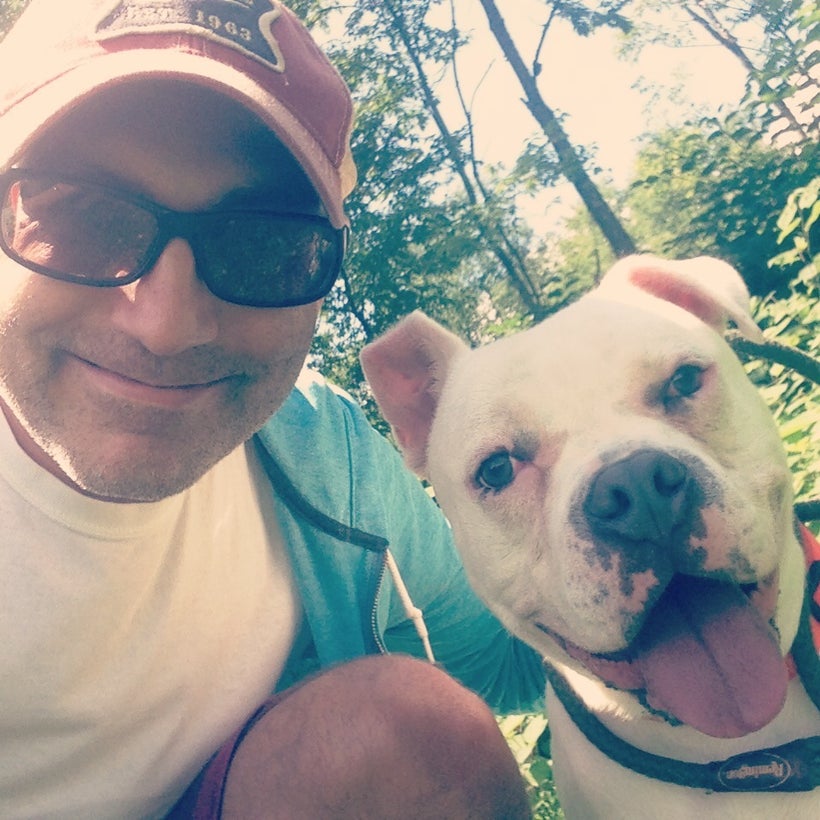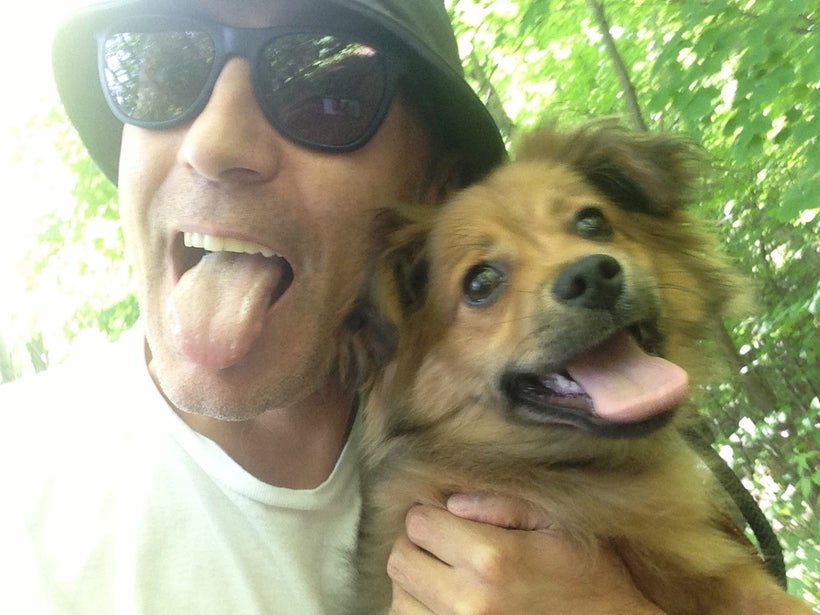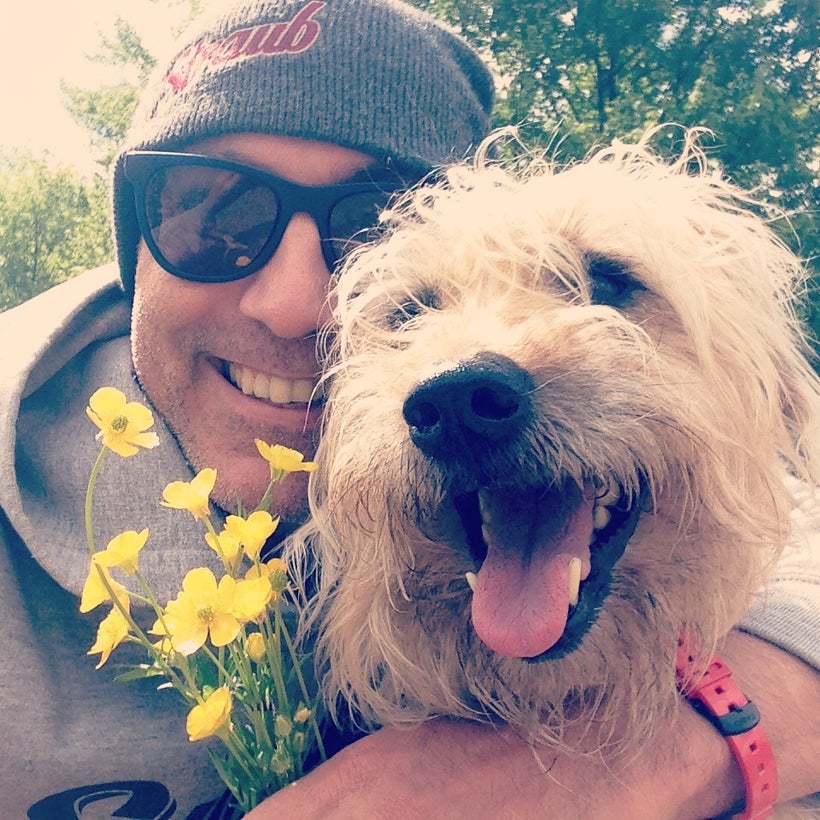 This post was published on the now-closed HuffPost Contributor platform. Contributors control their own work and posted freely to our site. If you need to flag this entry as abusive,
send us an email
.