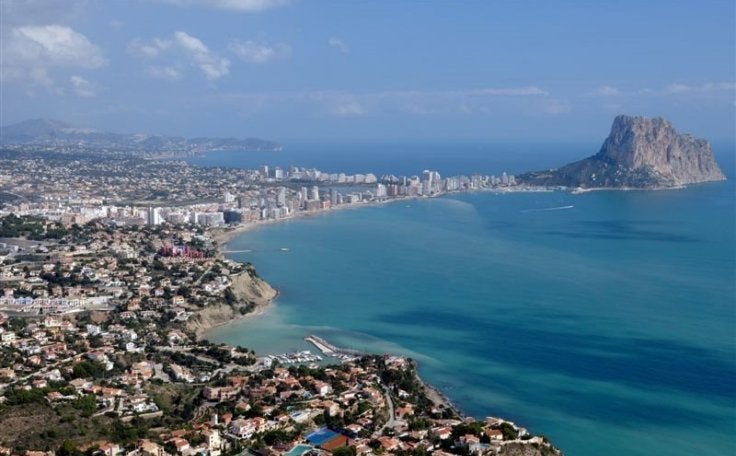 The wheel in front of me sprayed chilly water, dotting my rose tinted sunglasses. As I rode shoulder to shoulder next to a young sinewy guy, part of a tight double pace line, our group of 30 or so, cyclists negotiated slick wet roads through small Spanish villages, in the lush mountainous Costa Blanca region. With superb coastal and mountain roads - and challenging climbs like Coll de Rates, Puerto Tudons and Alto Bernia, the area has become a magnet for elite cyclists. We zigzagged past worn stone buildings, through tight roundabouts and powered up steep, coiling tree-lined hills.
Though the morning rain had seized, the wind hammered and raw air hovered under clearing skies. To hide from blustery wind along the azure Mediterranean Sea, I tucked low to my top tube. Around me, some riders plucked what looked like iPhones from their jersey back pockets and after a quick glance, tucked them away. They weren't reading texts or snagging selfies. Instead, they were checking their blood glucose levels with a wireless CGM (Continuous Glucose Monitor) via a tiny transmitter inserted under the skin.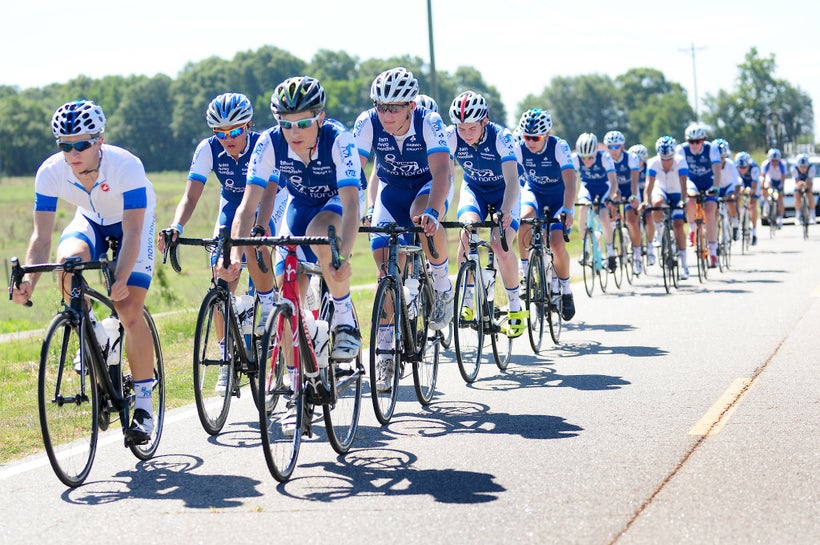 I was an hour into a three-hour training ride with Team Novo Nordisk's Development and Junior Team, part of their January Training Camp in Altea, Spain. Just like the Professional Team Novo Nordisk riders – who were on a separate training ride – all team members have Type 1 diabetes.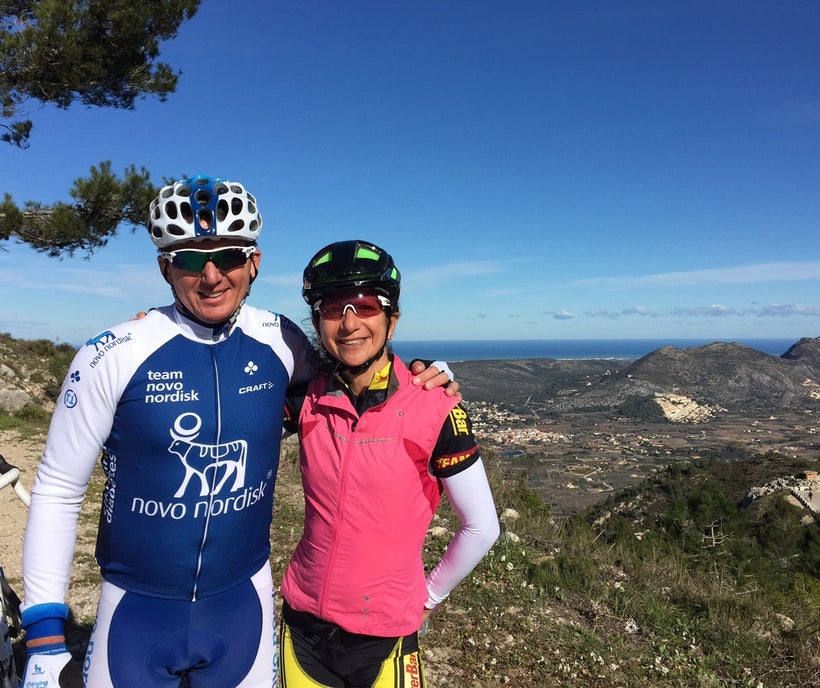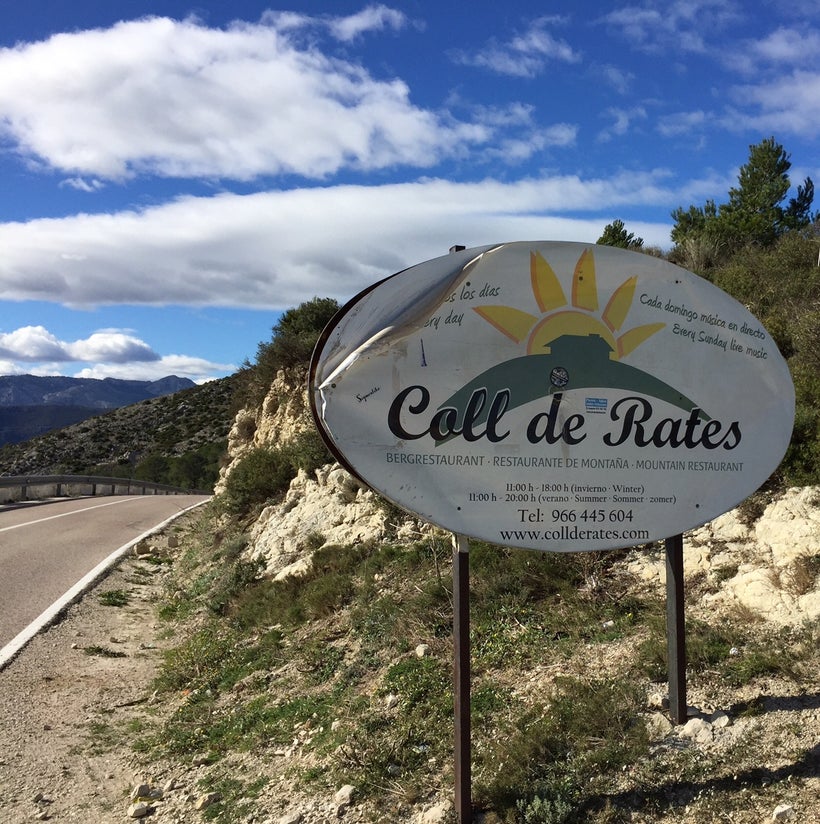 Team Novo Nordisk, is a global all-diabetes sports team comprised of cyclists, triathletes and runners. They are the world's first all-diabetes professional cycling team and race on the International Cycling Union (UCI) Professional Continental Tour. "I realized people with diabetes need hope and motivation," said Phil Southerland, CEO and co-founder, an accomplished competitive cyclist with a toothy grin and endless energy. "And, the bike is our platform to spread the message, while shattering expectations."
Southerland, 35, was diagnosed with Type 1 at seven months of age, when his parents were told he probably wouldn't live past 25 years. They were wrong.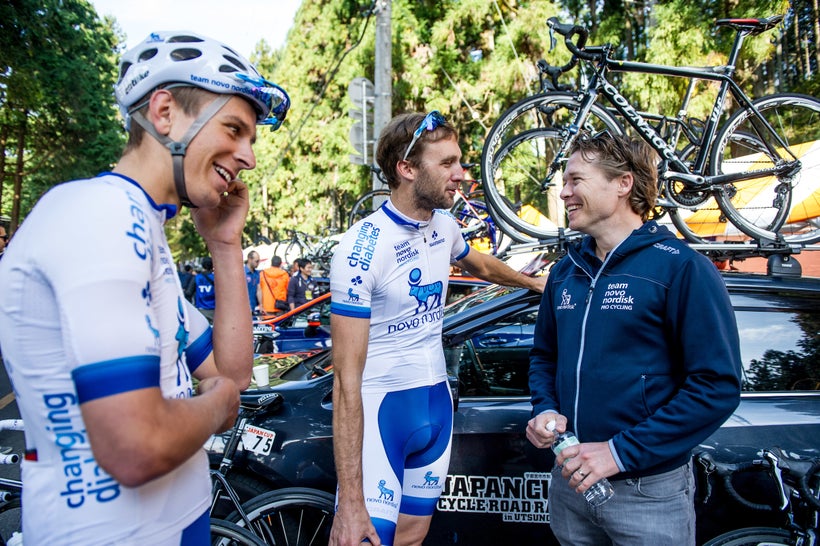 He started swimming competitively at five, became an All-Star baseball player and placed seventh at Racket Ball Junior World Championships. At 12, he discovered cycling and newfound freedom. "I realized if I rode a couple of hours, I could eat a Snickers," recalled Southerland, who went on to dominate the collegiate bicycle racing circuit. "I found through exercise, I could take control of my diabetes - that's one of the messages I want to pass along."
In 2005, Southerland and his cycling pal Joe Eldrige formed Team Type 1, an all-diabetic team of endurance athletes. Two years later, Team Type 1 won the 8-person division of Race Across America, an arduous 3,000-mile ultra cycling competition – they also won in 2009 and 2010. "I thought, if we can win RAAM we can get to the Tour de France," noted Southerland, on the creation of Team Novo Nordisk in 2012 and his mission for the team to compete in the Tour de France in 2021 - the 100th anniversary of the invention of insulin. "And, we can inspire, educate and empower people around the world affected by diabetes."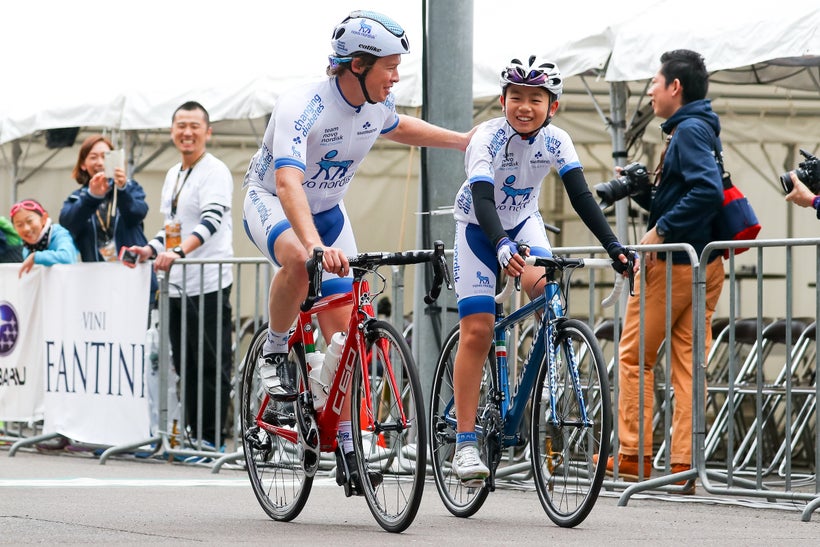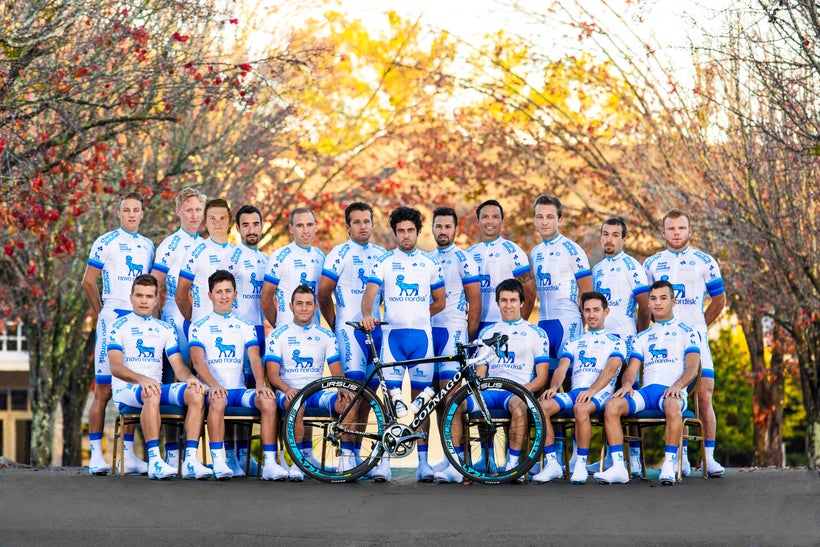 Approximately, 415 million people worldwide live with diabetes, which equals nearly one in eleven adults, and its estimated that a billion people are directly affected by the disease. There are two kinds of diabetes, Type 1 and Type 2. Type 1 develops when the body no longer makes insulin, the hormone that controls blood sugar. Type 2 results when the body cannot produce enough insulin or the insulin that produces does not work properly. When diabetes isn't properly managed, too much glucose remains in the blood stream, which can lead to heart failure, blindness, kidney failure, and amputation.
"There's a stigma around diabetics and many are told they shouldn't exercise," explained Mark Greve, MD, member of Team Novo Nordisk's Health Care Team and clinical assistant professor at the Department of Emergency Medicine, Injury Prevention and Division of Sports Medicine at Rhode Island Hospital. "But, exercise can help control diabetes and with proper day-to-day management they can lead full athletic lives."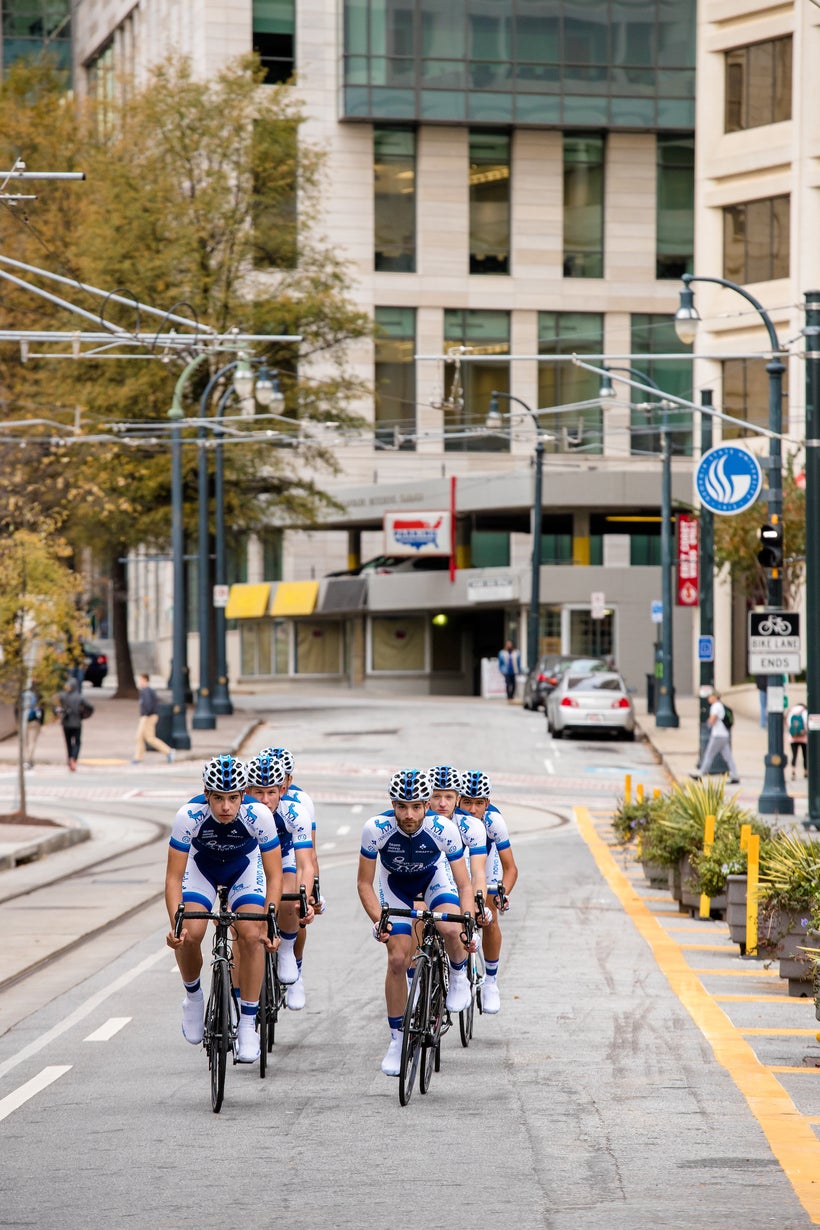 Team Novo Nordisk has become a haven for talented athletes globally, to excel without prejudice. When professional rider Stephen Clancy, from Dooradoyle, Ireland, was unexpectedly diagnosed with Type 1 during a routine physical with his former team Dan Morrissey-Speedyspokes, he was dismissed and essentially told his athletic career was over. "It was a huge shock, I thought it was unfair and the worst news of my life," recalled Clancy, 24, dubbed Cycling Ireland's 'Domestic Rider of the Year' in 2011, who found Team Novo Nordisk through a fellow Irish rider. "It was such a relief to know my dreams weren't over."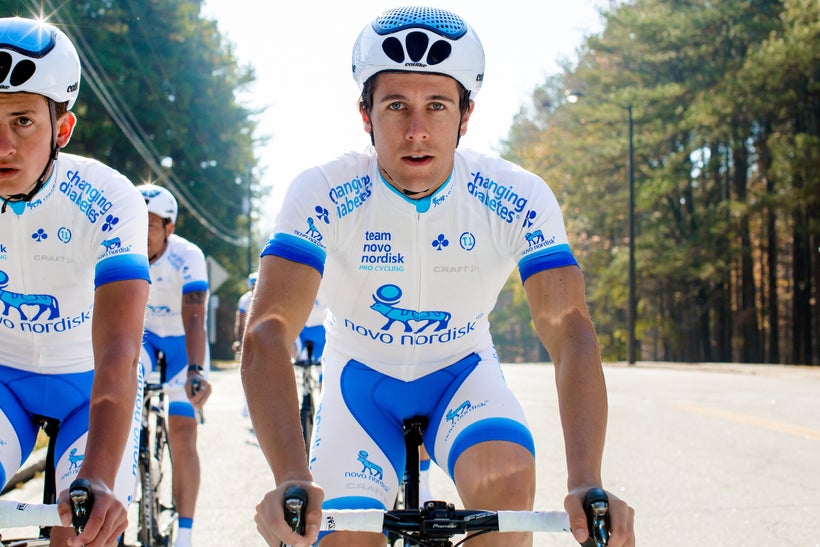 After our morning training ride, the DEVOs (Development team) and Juniors had a full afternoon with coaches and doctors for strengthening, stretching and diabetes management sessions. Since everyone's diabetes needs is different, through structured trial and errors, young riders learn to dial-in their insulin doses using patterns and trends in their blood glucose response. Technical advancements, such as CGMs - often mounted on handlebars - and Apple Watches have improved real-time monitoring. Still, each rider carries an insulin pen.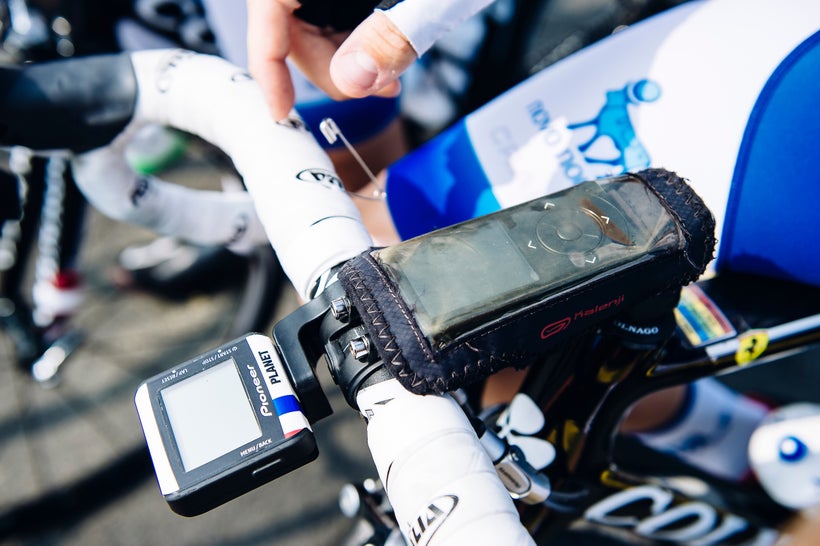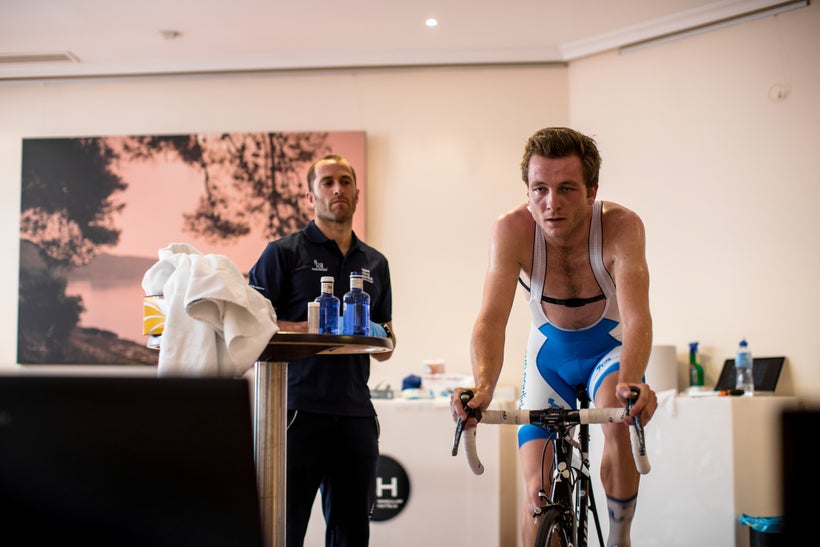 My afternoon was spent exploring Altea's Old Town. Steep cobblestone streets led past white homes, artist studios and museums - and up to Nuestra Senora del Consuelo with its renowned blue and white tiled dome. Along the lively seaside promenade, peppered with shops, bars and restaurants, tall palm trees swayed in the invigorating sea breeze. The sun peaked through puffy white clouds. Bernia Mountain Range hovered in the backdrop. Young families pushed strollers, couples held hands nibbling gelato, while others lingered over foamy cappuccinos, glasses of beer and wine at outdoor café's.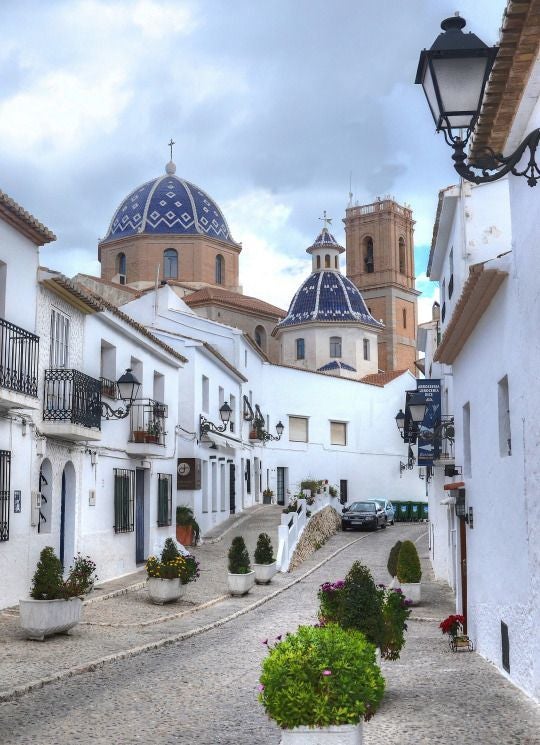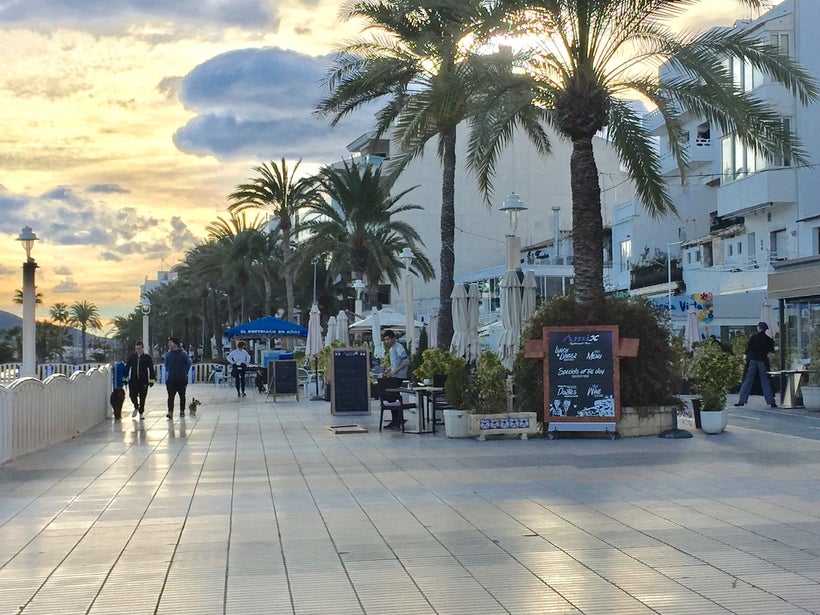 I had a chance to sample local wines the following day, at Enrique Mendoza Winery, just outside of town, in Alfaz del Pi. For 20 Euros, the family-run winery offer tours and tastings in English and Spanish, which included six wines, indigenous cheeses and chorizo.
We followed winery manager Christian Castaneyra to the basement barrel room and then past a sprawling dormant vineyard to the terra cotta patio to swirl, sniff and sip. Owner Enrique Mendoza joined us.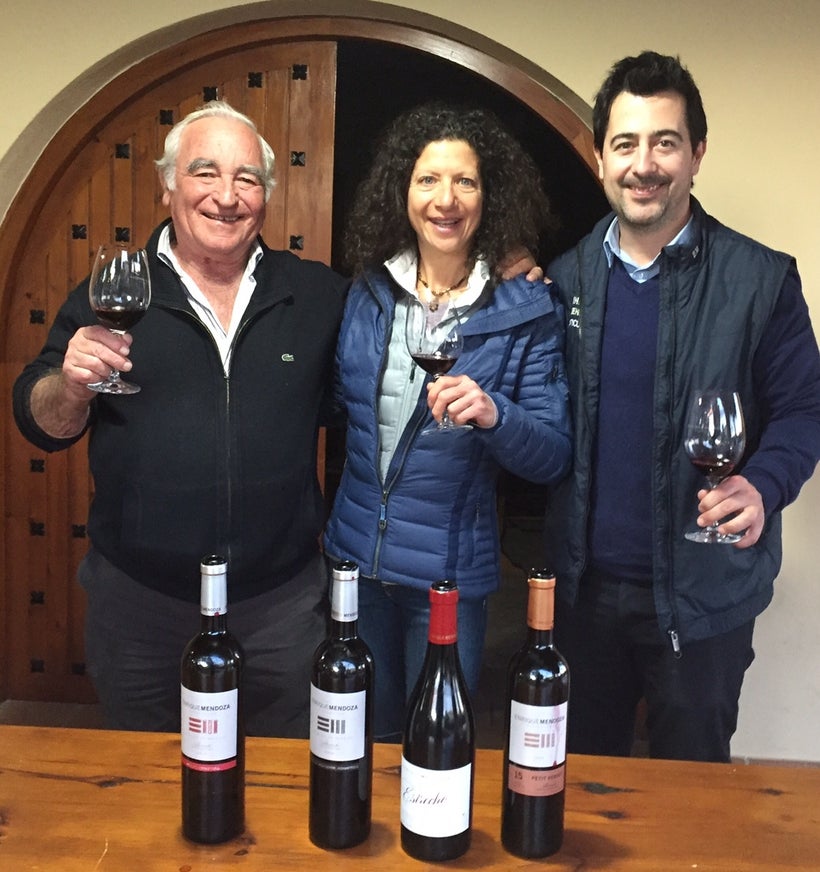 Mendoza's signature grape Monestrell, also known as Mourvèdre, morphed with blending and barrel. The 2014 Monestrell-Merlot pleased with raspberry, white pepper and lively acidity. While, 2014 Monestrell-Cabernet Sauvignon had structured black cherry and modest brightness. After 14 months in French oak, the 2014 Estrecho Monestrell developed dynamic blackberry and cassis flavors with grippy tannins on its generous finish. One of my favorites, 2013 Petite Verdot, enticed with warm dark berry aromas and leathery black plum, mocha nuances in its plush body.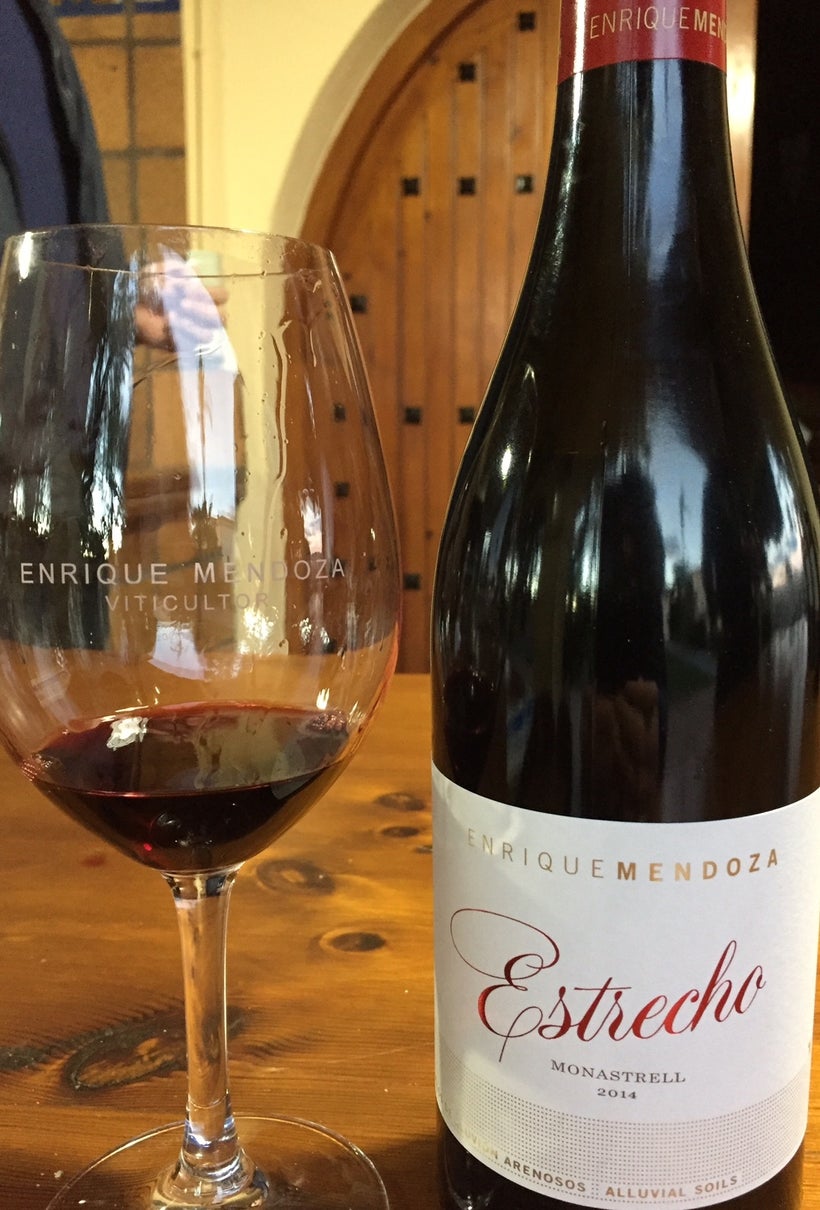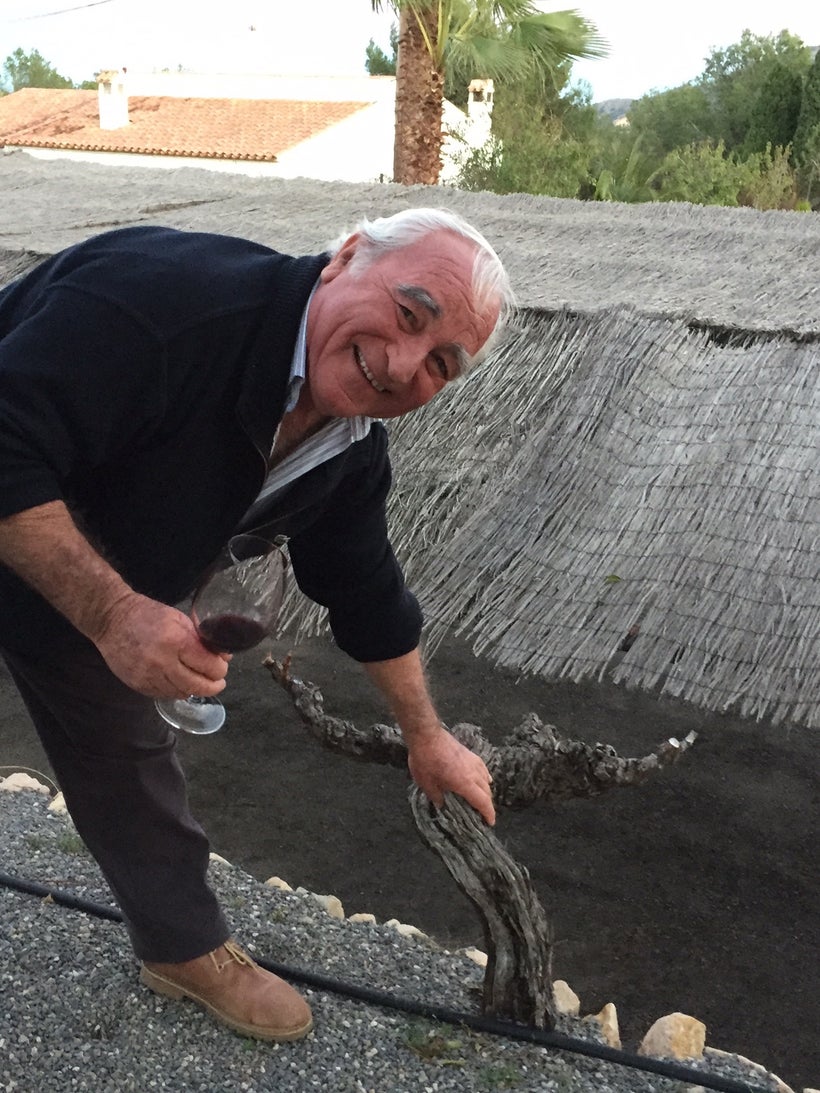 After savoring a scrumptious late harvest Moscatel dessert wine, while admiring Enrique's vine he planted as a boy, it was dinnertime. I joined a small group at CaJoan, a Mediterranean restaurant, known for its exquisitely aged meat.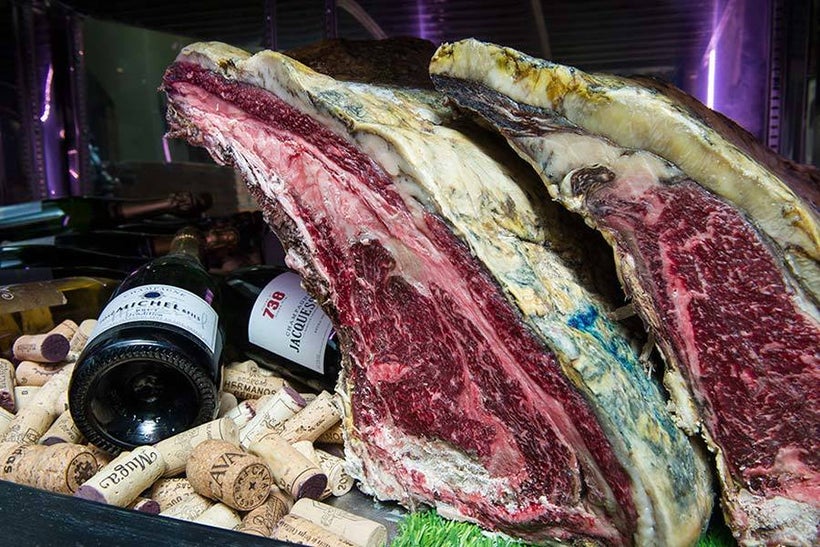 As we quaffed an opulent, spicy 2013 San Vicente Rioja, our waiter arrived tableside carrying a silver tray with a selection of "fishes of the night." But it was the house specialties - Galician T bone steak, Galician ox chops, and Filet Mignon cooked on an oak grill - that caught the table's attention. He explained, the meat is aged up to 300 days in temperature and humidity controlled refrigerators "to enhance taste, texture and juiciness." My carnivore companions were giddy to be invited into the walk-in refrigerator to see the cold ripening process. They returned to the table dreamy-eyed.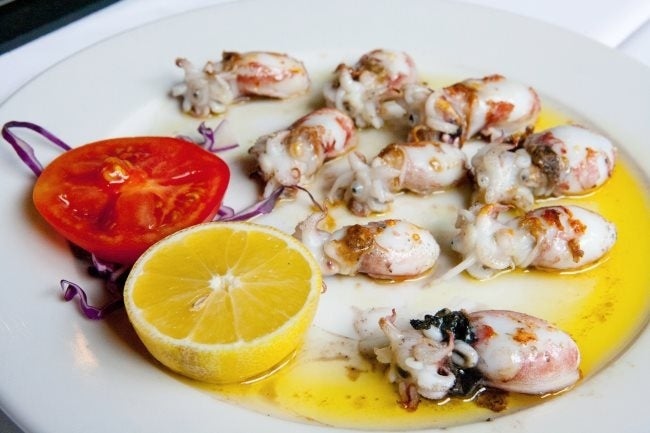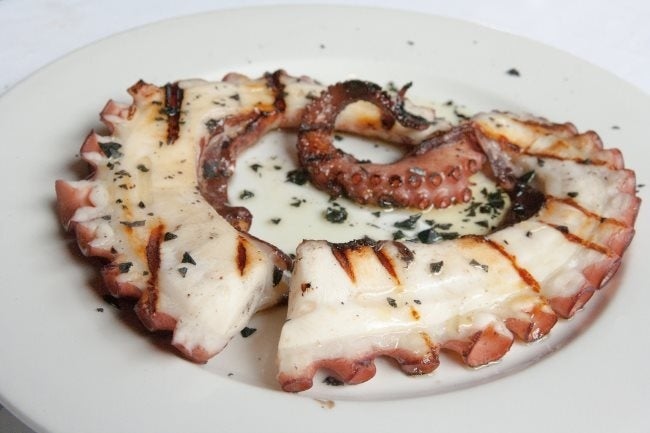 For starters, we munched pillowy bay cuttlefish, paper-thin Iberian ham, roasty grilled octopus and tender white asparagus with tangy white garlic cream. Wafts of sweet smoke filled the air when the meticulously grilled aged meat arrived - with crispy fries and peppers. There were Snoopy Dances around the table.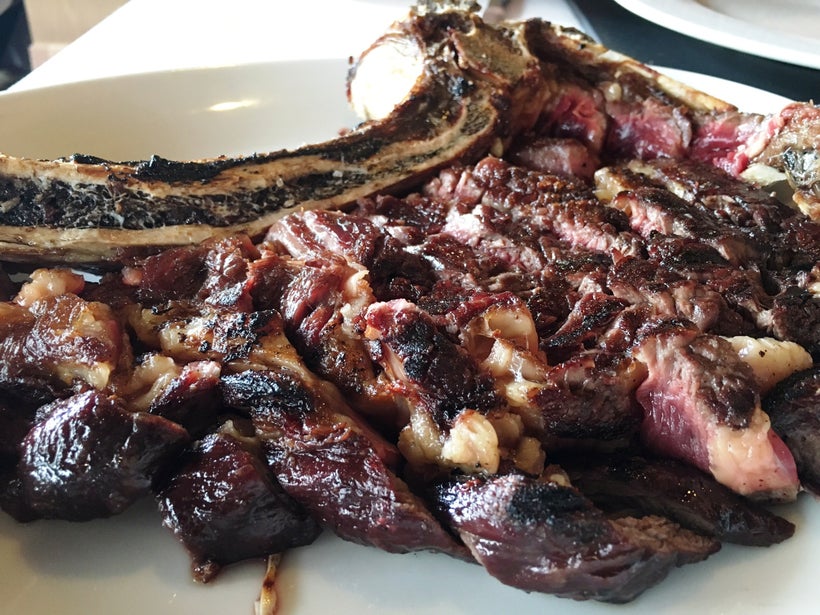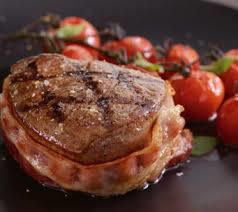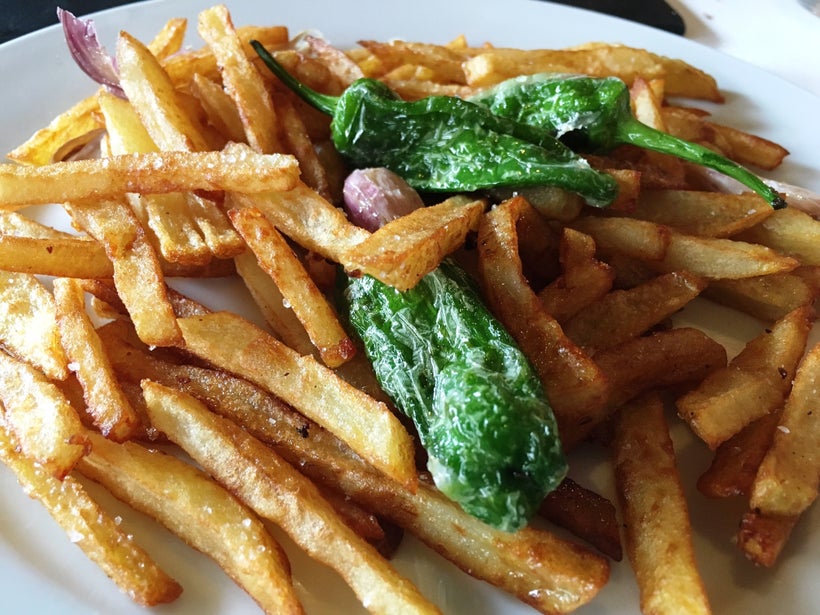 The next morning, I was still stuffed, while sipping coffee and chatting with Vassili Davidenko, Senior Vice President of Athletics and General Manager, who was awaiting an invitation to this year's prestigious Milan–San Remo 291km (181 miles) cycling race between Milan and San Remo, Italy, the longest contest on the UCI World Tour calendar. He got it that afternoon. "While we race to win, we also aim to change the perception of diabetes and show that there are no limits," remarked Davidenko, a former professional bicycle racer (13 years), four-time member of the USSR and Russian National World Team and member of Russia's 1996 Summer Olympics team. "This is a human project that aspires to provide inspiration and change the lives and families affected by Type 1."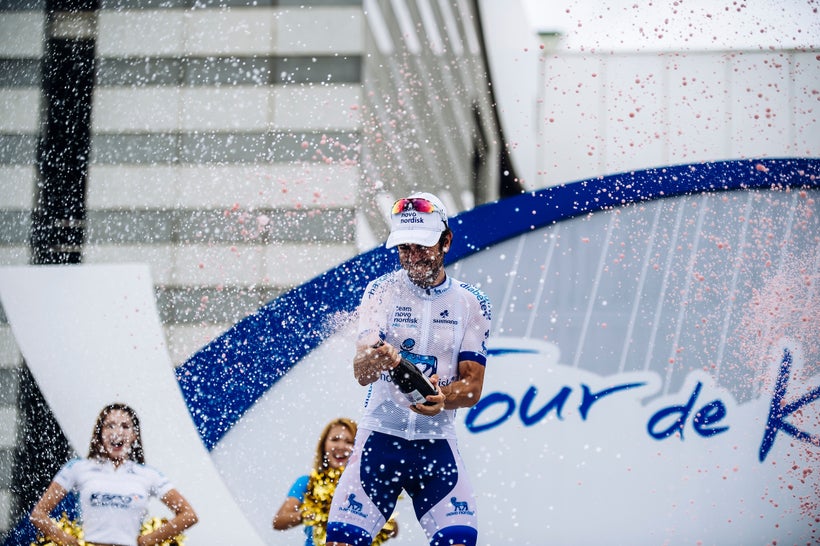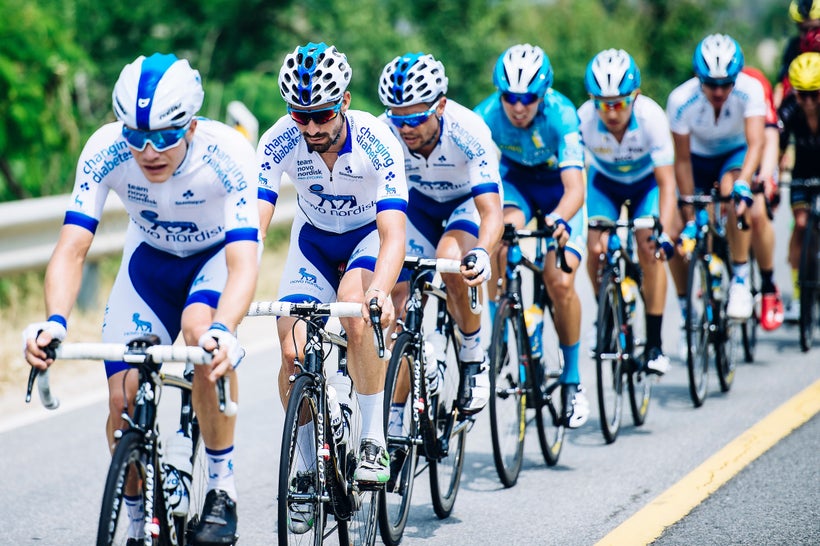 With a limited pool of Type 1 top athletes, recruiting talent requires a global search. Team Novo Nordisk, made up of riders from 16 different countries, holds Talent ID Camps in Athens, Georgia, June and July, offering cyclists (15 years and older) with pro-potential an opportunity to tryout. "When I heard about the team, I felt as if there was a whole new family who shared my same goals," said Development rider Sam Brand, 26, from Isle of Man, former triathlete for Team Novo Nordisk who transitioned to bicycle racing through the 2015 Talent ID camp. "Thanks to the special message behind this team, we race for a bigger community."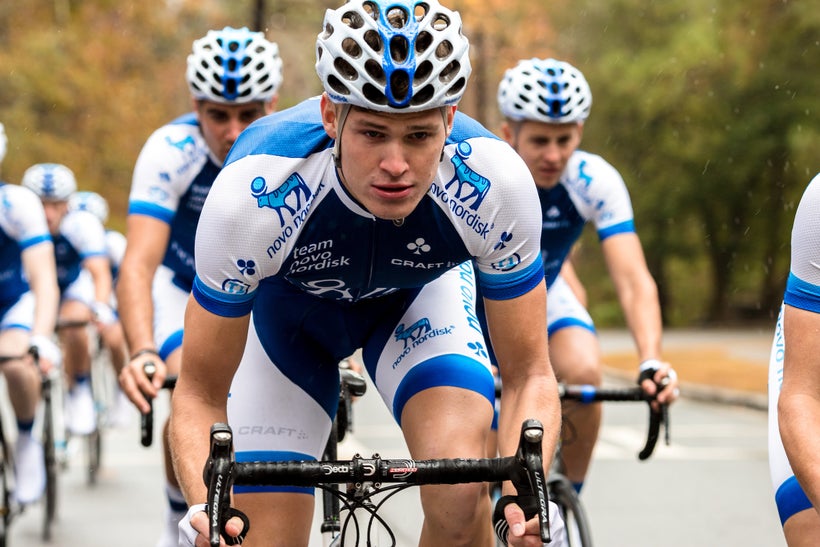 This post was published on the now-closed HuffPost Contributor platform. Contributors control their own work and posted freely to our site. If you need to flag this entry as abusive,
send us an email
.