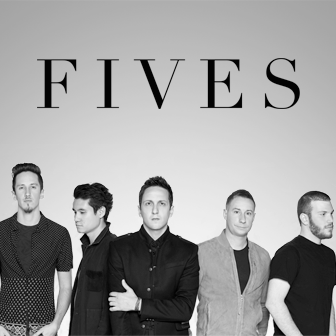 FIVES is a Baltimore MD band with an eye towards the national spotlight.  They make modern pop with a lush perfect sound that is fresh but at the same time harkens back to 80s artists such as Tears for Fears.  The video below is a send up of stark visual images that remind the viewer of 80s brand story telling but with a modern twist on love. 
FIVES is comprised of: Marc Cashin, lead singer; Matthew White, keyboards and vocals; Nate Lanzino, guitar and vocals; newest members Max Rosenstein, bass; and drummer Billy Toti finish the stellar line up.
Matt White who is the keyboard player and songwriter in FIVES talks about the video:
"'Lovers In Lullaby' is about this intense, passionate, dangerous romantic encounter that burns out as fast as it started. It just cried out for some kind of James Bond-like treatment," says Matt. "We have a story about two people who seem to have a chance meeting at a bar and engage in a night of passion. It's a dangerous game of cat and mouse, that builds to a climax along with the bridge of the song. We threw in a couple of twists at the end - hopefully, we surprise a few people!"
Visit the group on Social Media:
LET ME KNOW WHAT YOU THINK!
This post was published on the now-closed HuffPost Contributor platform. Contributors control their own work and posted freely to our site. If you need to flag this entry as abusive,
send us an email
.