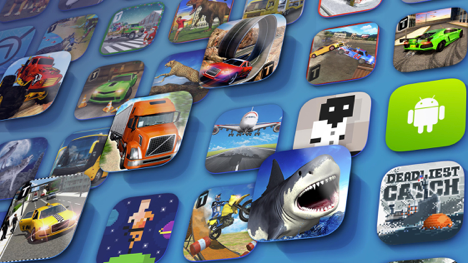 Mobile is the future of gaming. With the dominance of games like Pokemon Go and Mario Run, it's clear that the opportunities for growth are enormous for mobile game development. Augmented reality (AR) concepts are solidifying the importance of the mobile medium as well, since console gaming struggles to create genuine AR experiences.
Data from Statista shows that by the end of 2017 we are likely see a 461% increase in time spent consuming mobile content, with an average per user play time of 258 minutes. This is going to increase demand for quality mobile content that meets unique consumer interests. Generic games and applications will no longer be an option, people will expect to access unique content that fits their interests and preferences.
This will require a shift in thinking. Right now the mobile gaming market has taken a publish now, fix later stance, with many games making it into app stores before they're fully developed. While this worked for Pokemon Go due to the franchise's existing fan base, smaller brands risk turning consumers off to their product and losing them forever.
When taking a look at emerging trends and where the industry is headed I came across a mobile gaming company called Tapinator (TAPM), headed up by CEO Ilya Nikolayev. Tapinator has created over 300 gaming titles, which is remarkable considering how saturated the mobile gaming market can be. That's why I connectected with Nikolayev to find out how Tapinator is hacking growth in the industry and where he thinks the future of mobile gaming is headed.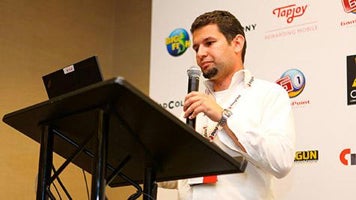 What challenges did Tapinator face in creating such a broad array of gaming titles?
Nikolayev: Tapinator has a broad portfolio of gaming titles within its two game divisions (Full Featured and Rapid Launch).
Full Featured games are unique, potential home-run products and the main challenge here is creating games where the lifetime value (LTV) of players exceeds their acquisition cost. This is a challenge that all developers that are aiming to create top grossing games face. We meet this challenge by combining our knowledge of creating engaging gameplay with our knowledge of best-in-class systems that are capable of monetizing this engagement.
Fun Fact: Tapinator has had 10 "New Games We Love" or "Best New Games" App Store features on iOS.
Rapid Launch games are titles that are built on top of game engines that have been created by Tapinator. This is a quantity-driven business where each engine allows us to quickly release new titles while minimizing additional development work for each game. The main challenge here is building an install base that is sufficiently large so as to monetize the product via advertising. We have surmounted this challenge by creating a large network of games and using the resulting network effect to cost effectively promote players across our portfolio of games.
Fun Fact: Tapinator generates 350,000 to 400,000 daily new player downloads across its Rapid Launch games.
What's your production approach? How have you created over 300 games in just a few years?
Our production approach for our Rapid Launch games is to build engines within a number of different categories (driving, simulation, parking, etc). We then utilize each engine to create new titles built around different popular culture or trending themes, while minimizing the amount of development work for each incremental game.
For our Full Featured games, the approach is very different. Here, we create unique, best-in-class products that require months or years of development. This is a "home run" approach where we are making significant investments, with the goal of creating hit products.
How do you determine whether or not a game is going to be successful?
For a Full Featured game, we look at three metrics. Retention, Average Revenue Per Daily, Active User (ARPDAU) and Cost Per Install (CPI).
These metrics determine whether we are able to profitably advertise a game and whether we are able to significantly scale the product's user base and revenue over an extended period of time. We typically soft launch our games in select test markets to gauge these metrics and optimize player experience prior to launching globally.
For our Rapid Launch games, the calculation is much simpler. We do not utilize paid marketing here and rely exclusively on our own cross-promotion network. Accordingly, a successful game is simply one where the Lifetime Revenue exceeds our Development Cost.
If someone is looking to build a game, what do they need to do to ensure that it's going to do well in the app store?
The App Stores have changed significantly over the years and are now more competitive than ever before. To control your own destiny, your game's metrics need to be good enough to allow you to profitably acquire users for your title. As a result, you need to focus on retention, especially long-term retention - day 30 and beyond. Assuming that the retention is sufficient, the next step is to make sure that you have systems in place that are able to monetize users as they engage with the product.
What makes you different from other game developers/companies?
The two sides to our business – Full Featured and Rapid Launch – make Tapinator a unique company. We focus on producing home-run, hit games. But, we also have a portfolio approach where we operate 300 titles across the three major app stores (iOS, GPlay, Amazon) that generate hundreds of thousands of daily installs.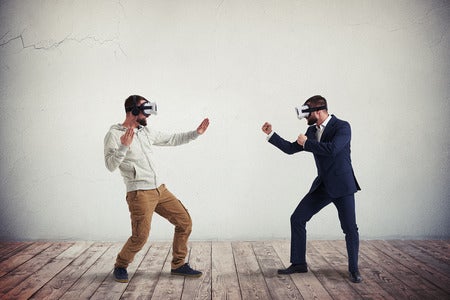 How have AR and VR changed the mobile gaming experience?
AR and VR open up a new opportunity to create immersive experiences on mobile. However, it is still early, and the number of devices on the market are not yet sufficient to build a scalable business. So, the future is promising but, for a gaming company, it will be important to time product releases with market scalability.
How do you see mobile gaming changing over the next 5 years?
We see a number of trends over the next 5 years. First a continued focus on live-ops and metrics for sustainable mobile gaming companies. Then a consolidation – companies will either figure out #1 above, will be bought, or will go out of business. We also expect new opportunities for AR/VR during the latter half of the next five years. There will also be an increased focus on creating sequels and portfolios of games, given the increasing user acquisition cost.
Mobile gaming is a rapidly evolving sector, and as player demands and interests become more specific, gaming companies will need to create custom titles for every imaginable interest. Tapinator is a great example of a mobile gaming company that has found a balance between profitability and creativity. Those that follow suit are bound to find success in growing their gaming platforms and user bases.
This post was published on the now-closed HuffPost Contributor platform. Contributors control their own work and posted freely to our site. If you need to flag this entry as abusive,
send us an email
.