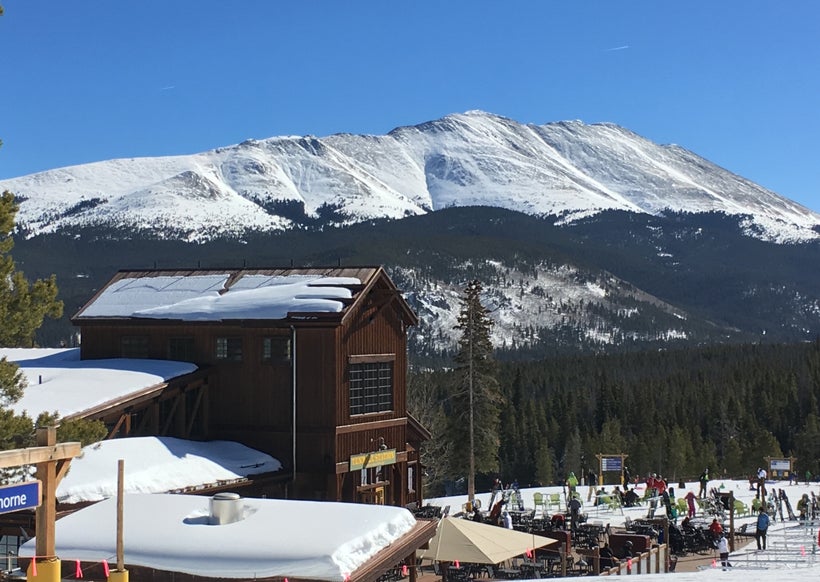 Are you wanting to be a loving partner and say yes to that ski vacation your one-and-only keeps asking you try?
Many of us are in the same boat. We fell in love with a skier. That special someone that loves the snow and mountains as much as we love the sun, surf and sand.
When I recently found myself reluctantly vacationing in Breckenridge, Colorado, I was determined to make the trip an enjoyable adventure for me too. I knew I would have to find some great activities that would lure my happy skier off the slopes for some together time, too.
So here's a few ideas to make that next offer of a chilly (albeit scenic) vacation on the slopes much more inviting:
Pick a place to stay that is comfy enough for you to hang out all day or close enough to town to give you somewhere to window shop while the skier is gone. We found a place right in the center of town, Marriott's Residence Inn that was walking distance to lots of food and shopping but with a spectacular view of the mountains from the hot tub deck.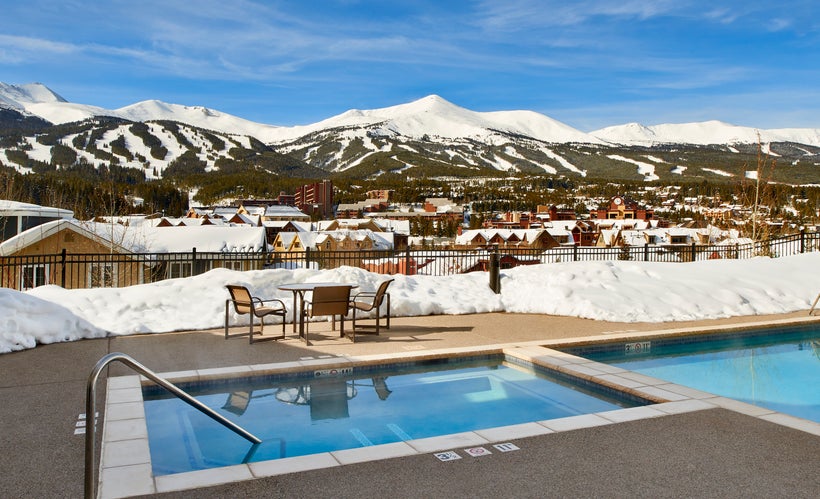 Research, research, research. Once you've picked the mountains of choice, dive into what's available that sounds funs to you too. You may be very surprised how much there is to do other than skiing.
For foodies, it is not hard to find a great spot to book dinner. We opted for the Breckenridge Distillery restaurant which showed off an array of distilled bourbons, vodka, gin and rums in a cocktail pairing offered with chef's tasting menu. It was tons of fun to sit at the eating bar by the kitchen and have the chef come by and explain each course and watch the cooking.
Dog sledding anyone? I mean really mushing the dogs through the backwoods. Now, dogsledding has actually been on my bucket list for some time so as soon as I saw dogsledding as a possibility I booked a morning to go out with the team. It was a spectacular, not-to-be-missed experience. The setting was stunning, the dogs were friendly and well cared-for and the sledding was a lot of fun. We went out for over an hour with a guide from Good Times Adventures who made sure to stop the dogs whenever one of us fell off the sled!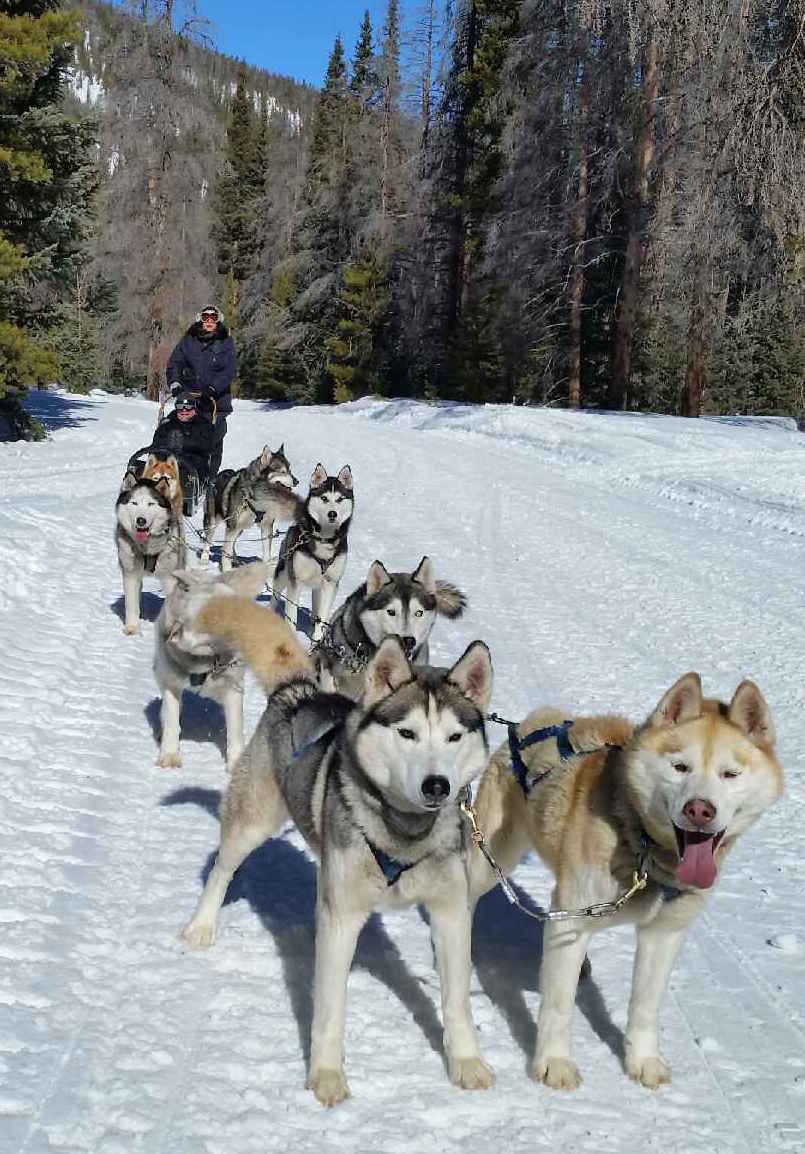 I always see what's happening in the art world anywhere we travel so the mountains were no exception. There were lots of creative arts offerings from theater events, art classes and special exhibits.
As far as other non-skiing activities, I found sledding, winter biking, ziplining and fly fishing available as options for even more action. I opted to waltz through town and find the perfect Pho for lunch (Pho Real) and browsed blocks of cool shops.
Turns out, curling up around a cozy fire after a great day in the mountains is a perfectly pleasurable way for this sun worshipper to spend some time with her ski buff. You may just find it to be a welcome new destination for you, too.
This post was published on the now-closed HuffPost Contributor platform. Contributors control their own work and posted freely to our site. If you need to flag this entry as abusive,
send us an email
.