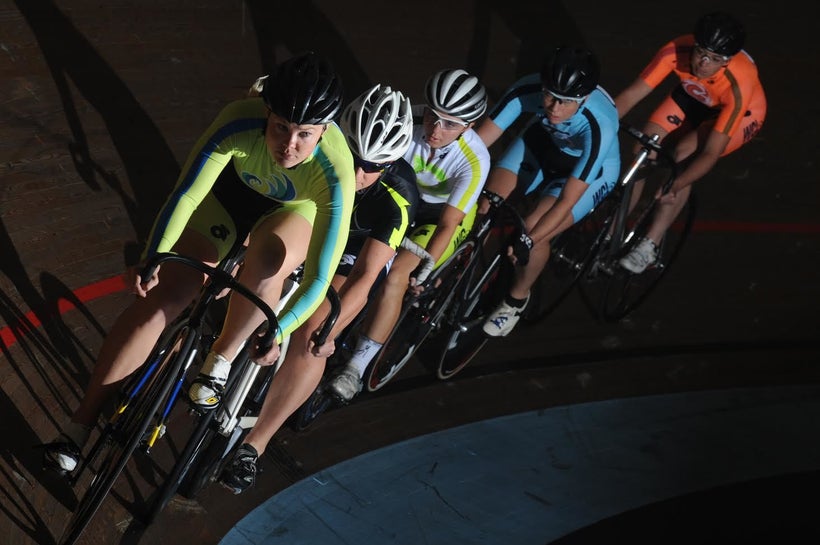 The World Cycling League pedaled through a successful launch in 2016, bringing their unique and innovative approach to indoor cycling to thousands of new fans. Now, in 2017, they have announced plans to build a brand-new, 2,500-seat indoor velodrome at Albright College in Reading, PA. The new velodrome will be christened the National Velodrome and Events Center, and will serve as the global headquarters of the World Cycling League.
A velodrome is a special arena for track cycling, featuring banked oval tracks similar to the tracks used by NASCAR. The National Velodrome and Events Center will become only the second world-class indoor velodrome currently in the United States, and it will be the first on the East Coast.
The World Cycling league was created with a mind to bring high-stakes cycling to an audience that previously has not been exposed to it. They utilize a proprietary format of indoor racing dubbed "TeamTrak," which aims to turn indoor cycling into a competitive, team sport that people can watch just like soccer, football, or basketball.
Going along with this, the WCL launched with six hometown teams, four American and two international (Mexico and Ireland have their own national teams, so far). This is a starting point, and the league foresees opportunities for more teams in the future. Teams are co-ed and feature 8 cyclists, and these cyclists compete in meets with a variety of events in order to accrue points; the team with the most points at the end wins.
It's only a year old, and the inaugural season is not set to begin until 2018, but the league is already making waves and attracting top talent, such as world-class cyclist Missy Erickson, who recently made headlines by opening up about her past sexual abuse.
The WCL's decision to partner with the Reading community, and Albright College in particular, was hailed by all involved parties as a way to boost community and school spirit.
Albright hopes that the velodrome will attract new students interested in cycling, and they also plan to incorporate it into their school curriculum: adding cycling as a varsity sport, holding training camps for future Olympians, providing internships to students, and enhancing the school's business department by adding related courses such as sports marketing, event management, and video production.
The velodrome will also draw around 50 world-class cyclists, such as Missy Erickson, to the area, where they will contribute to the local economy and provide training and coaching opportunities to students and residents.
The World Cycling League estimates that the new velodrome will generate over $30 million per year in revenues and draw tens of thousands of visitors in that same time period. With numbers like these, it's easy to see why the community was so eager to have them.
It is an exciting time for fans of indoor cycling, and sports fans in general. The World Cycling League is the start of a brand new sport with the potential to draw huge numbers of fans: with over 100 million bike riders in America, and even more sports fans, the potential viewership of WCL events, both live and online, is huge.
For WCL CEO Dave Chauner, the partnership with Albright and the people of Reading signals a strong future for the sport. "We couldn't find a better partnership than this to usher in a new, inclusive way of showcasing track cycling to the public and provide more opportunity for cyclists," he said about the deal.
The WCL is currently seeking investors for the project, and hope to have financing firmly in place to begin construction at the end of the summer 2017.
With the new velodrome in the pipeline, indoor bicycle racing might just become America's fastest-growing sport.
This post was published on the now-closed HuffPost Contributor platform. Contributors control their own work and posted freely to our site. If you need to flag this entry as abusive,
send us an email
.