If a restaurant survives the L.A. scene for more than a year, it's an amazing feat. But every so often, an eatery opens that becomes part of the fabric of the city.
Here are three dining hotspots that you must have eaten at to dub yourself an Angeleno.
For a restaurant concept that has outlasted its Los Angeles competition as long as Roku has, it's incredible that it is still innovating rather than just relying on its greatest hits. Sushi Roku was located on West Third Street when it opened in 1996. That iteration shuttered in 2015 and now Innovative Dining Group's Roku occupies a vast and beautiful space on the west end of the Sunset Strip that includes not only a convertible roof, a wine cave and multiple dining rooms, it also features a wood-burning oven that's used to create ultra-modern dishes that keep this sushi joint one step ahead of the rest.
Chef Jiro Kobayashi ensures the traditional items are all here, but in addition you'll find creative, test-kitchen creations like tuna tataki fig with goat cheese, almond sauce and garlic chips. For a truly decadent dish, order the blue crab tartare, served with uni and caviar. If you're looking for something on the heartier side, try the lobster noodles, served with Nova Scotia lobster.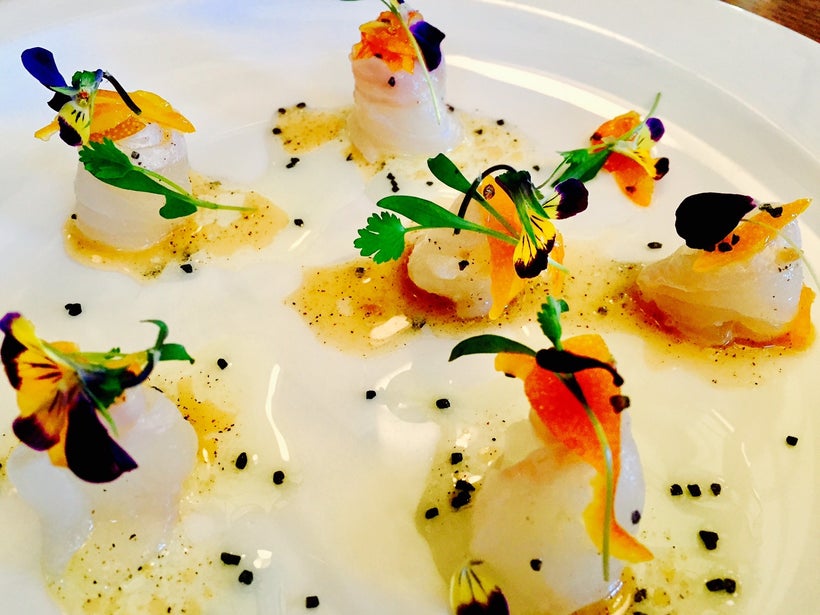 You can also book a table that features teppanyaki-style cooking (think high-end Benihana), where chefs cook the meat, seafood and vegetables specialties on a grill in front of you and your guests.
The cocktails are also cutting-edge, with a bar program that seamlessly melds East and West in a single glass. Among my favorites are the Silent Smoke — mezcal mixed with yuzu, agave and fresh grapefruit. Another unique blend is the Shoshu Tomato — cherry tomato, basil, shochu and lemon.
It is the ability to remain simultaneously timeless and up-to-the-minute that keeps crowds flocking to Roku.
Suzanne Goin's share plates and wine bar has been a Los Angeles mainstay since 2002 and it's still packed come dinnertime. The waiter will suggest you order three plates per person, but I suggest you come hungry enough to try a couple more.
Of course, A.O.C. is known for its remarkable wine list curated by Caroline Styne, but the bar program has developed into something quite remarkable, as well. I liked the Fire and Smoke — mezcal with blood orange, tequila, chile de arbol and sweet wood. It's not as spicy as it sounds, but wonderfully smoky. My dining companion ordered the Green Goddess — green tea-infused vodka with cucumber, arugula, jalapeno and absinthe. Normally, I'm not a fan of green tea, but found this blend of flavors quite refreshing.
Start with the The Farmer's Plate - roasted vegetables, muhammara and chickpea purée, burrata and grilled toast. Also choose one of the focaccia, I like the one topped with broccoli, cipollini, burrata and bagna cauda.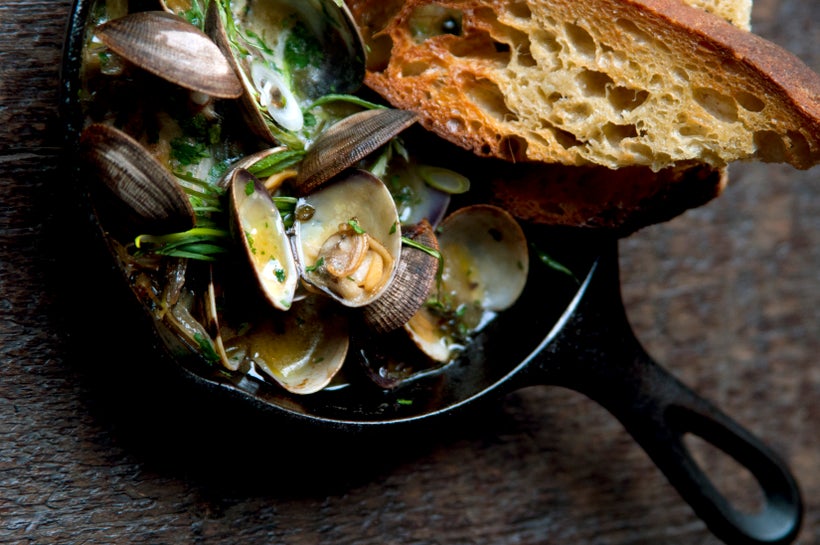 Move on to one of the items from the wood oven. I recommend the clams cooked in sherry, served with green garlic and toast. If you're looking for a couple heartier dishes, try the spiced lamb chops with okra, toasted cashews and ginger sambal. At this point, you're going to want to order a glass of red from the robust wine list. I went with a pinot noir from Santa Maria Valley, but there's a wine to fit every palate and pair with every dish.
There are a few selections for dessert, and you're probably not going to make a wrong decision. But I recommend the almond layer cake with tangerines, kumquats and frozen yogurt.
Fans of Fig & Olive have been coming to the Melrose Place eatery since 2011 for its French-Mediterranean fare. The skylit space will have you dining under a beautiful olive tree and among high-end olive oils and rosemary plants.
Start with a refreshing cocktail. I recommend the Cucumber Cosmo — a refreshing blend of cucumber vodka, elderflower liqueur, cucumber puree and lime juice — which pairs well with the crispy crostinis topped in various ways, including with manchego, prosciutto — or even octopus.
A must try while you're here is the near-legendary fig and gorgonzola tartlet, a puff pastry also topped with prosciutto, walnut, arugula, scallion and tomato. Looking for a light entree? Select the Chilean sea bass with roasted sunchoke, rapini and a romesco-mascarpone sauce. It pairs well with the minerally tormaresca Chardonnay from southern Italy's Puglia region. Another flavorful dish is the grilled hickory hanger steak, served with roasted potato, rapini, garlic, almond and hazelnut.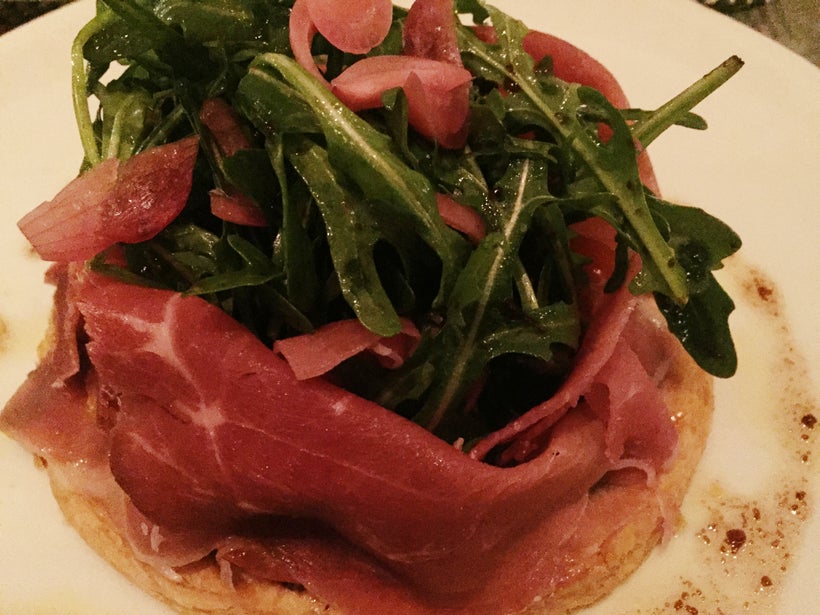 You'll definitely want to order dessert, so save room and order a couple to share. For choc-o-holics, I recommend the chocolate pot de creme with hazelnut praline and vanilla cream. The caramelized apple tart is a tangy treat, served on a puff pastry with ice cream.
This post was published on the now-closed HuffPost Contributor platform. Contributors control their own work and posted freely to our site. If you need to flag this entry as abusive,
send us an email
.