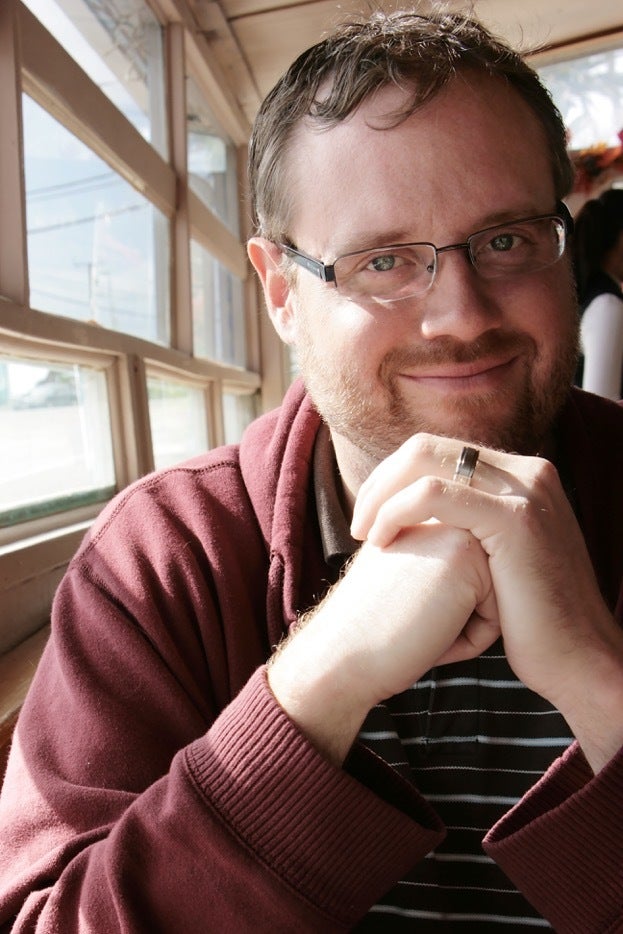 Matt Novack is a composer who has enlivened countless projects across film and television. From creating feature length scores to accompany the performances of comedic stars like Paul Rudd and Amy Poehler, to rousing short tunes for manic adult swim shorts and Hollywood trailers, Matt is a composer who understands the crucial role music plays in capturing the manic energy of comedy. A regular fixture within the surreal worlds of Adult Swim's live-action comedies, Novack has worked as the composer for NTSF:SD:SUV, Filthy Preppy Teens, and, most notably, the three-time Emmy award winning Childrens Hospital, starring Rob Corddry, Megan Mullally, and Henry Winkler.
Matt is a maven of comedic music, weaving in beautiful orchestral scores rooted in his classical training as a composer and percussionist. His musical palette includes sweeping orchestral scores for high profile cinematic moments, as well as quirky and weird cues to uplift intimate comedic beats.
It was a pleasure to learn some of the background of one of the coolest, versatile and talented musical minds in television & film composing. I hope you enjoy reading about Matt as much as I did — read on below!
Tell me about Childrens hospital. It's a really funny show. How did you land the gig and what are some of your favorite memories of working on that show?
I got the gig through my friend Craig Wedren, he's a composer I was working for him on Role Models at the time and the director of Role Models David Wain was one of the producers of Childrens Hospital, and when they were looking for a composer Craig highly recommended me. I got the job through him when it was just a web series and I was on the show as a composer for all seven seasons. As far as a favorite moment...it's really hard to pick one. I think my favorite is a bittersweet memory. At the end of every season we would have a cast and crew screening just to kind of celebrate the season. We'd get together, watch a couple episodes...the one we did for the last season, we watched the series finale. We didn't know it was gonna be the finale when we worked on it at the time but it became a really satisfying end to the show. We all watched it together and Rob Corddry and the other producers David and Jonathan Stern had some really nice things to say. Everyone was just really emotional. It was a really sweet moment and it's funny to think that such a silly, ridiculous show had such an impact on our lives. It was such an emotional, sweet moment when it was all over.
You had to utilize a lot of different tools for the series. What are some of the styles and approaches that you brought to the show and was there a particular style that was the biggest challenge for you?
I have a background in traditional scoring so I can kind of incorporate different styles and genre into anything without too much trouble. I like exploring with different styles. In the final season there was a variety show episode and I had zero experience writing a showtune. I had to write one. I ended up just doing a bunch of research and studying and it was the biggest challenge. It ultimately came together and it was fun because it was a pre-record. We recorded the song on set, had a choreographer put together a routine for the piece and I got to see it all put together live before it all was shot and it was a lot of fun.
The style of Childrens Hospital was just so eclectic and so different from episode to episode. Each episode brought a different challenge, different style. Especially when we were doing the parody episodes. It was like composer boot camp. It was the best job a young composer could get, especially the later seasons when they were doing different parodies. They'd be like okay, now we're writing a sci-fi score, now we're doing a showtune, now we're doing suspense, now it's a romantic comedy...you kind of had to learn these styles at the drop of a hat. It was the best learning experience ever.
What projects are you working on right now? Is there anything airing now or that's about to release?
I'm currently working on a project with Craig Wedren again. Ever since Role Models and he got me on Childrens Hospital I continue to work with him time to time. At the beginning of the year we completed the score to How to be a Latin Lover which just released in theaters nationwide and a few other countries. We're also just starting to wrap up the score to the new season of Wet Hot American Summer for Netflix.
We're gonna jump back to the beginning of your career...what do you wish you knew when you first started in the entertainment industry that you know now?
That's a good question. I think this might sound weird but it's going to apply to not just composers but anyone in this industry. When I was first starting out I took rejection really hard. I didn't get a gig, or a client didn't like a cue I wrote. Then I realized that every person no matter how successful or how talented got rejected for gigs. Not everyone gets every gig they go for. That was a good lesson to learn. Also, I've been able to turn rejection into successes. I may not get a gig, but I had a good meeting with a producer, things like that, and ultimately they've led to other gigs or other recommendations. The biggest lesson learned, if I were to go back and tell my younger self, is to try hard for everything. You're not gonna win every job but you'll have minor successes on a sliding scale.
When you do get the job, how do you decide how you'll attack a certain scene?
Assuming I've been hired and I'm starting to score the project, if possible I prefer to watch it without any temp music. Just completely dry, just dialogue and effects and production sound. That way I can kind of start generating my own ideas, I can get a clear palette...just a sense of what the project needs. Then after I get my own ideas, maybe I've written some down, maybe I've notated some sketches, then I'll have a meeting with the filmmakers or showrunners. Discuss music, discuss whatever ideas they might have about music. If they have a temp track I'll watch it again, watch the show again with the temp track turned on. Ideally all these three different avenues of musical ideas will coalesce and try to find some common ground and we try to find something cool and original to write. I'm very internalized in how I like to score. I like to get the score in my head first. I'll watch it and I'll start singing ideas and if they sound good I'll actually start sitting down and writing.
Where can we find you on social media?
Check out more interviews from writer/editor Dan Light:
This post was published on the now-closed HuffPost Contributor platform. Contributors control their own work and posted freely to our site. If you need to flag this entry as abusive,
send us an email
.