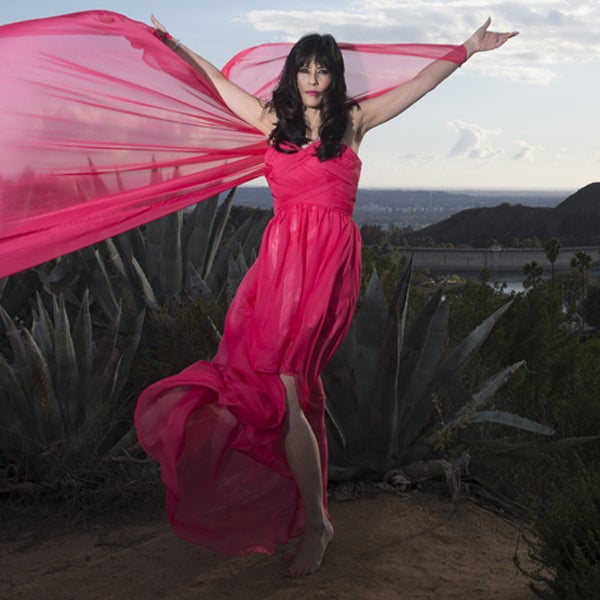 The thing that stayed with me after meeting Dilee at an LA video screening for Ricky Kej's "Shanti Samsara, World Music For Environmental Consciousness" last October was her engaging personality. I was immediately comfortable with her and was left with the feeling this young woman can accomplish whatever she sets her mind to. After getting to know Dilee my initial opinion of her has only grown stronger. Dilee is a cross-media artist who began her creative career writing poetry. Around 2007, as a means to expand her creative expression, Dilee began to set her original poetry to music adding her Adult Contemporary vocals highlighted with a hint of ethereal New Age along with a slight Country twang and vibe courtesy of an upbringing in Virginia. Twists and turns through the music business brought her to the much anticipated release of her first full CD of music later this year. This CD was funded through an ambitious Kickstarter campaign launched in late 2016. Crowdfunding campaigns are inherently stressful and Kickstarter ups the tension with its "all or nothing" provision. You either make it to your goal or you don't with nothing in between. When I talked to Dilee in October we discussed her then ongoing Kickstarter endeavor and I was struck by her genuinely positive yet realistic point of view. She knew reaching her goal was dicey but, even though I had just met her, her upbeat positive attitude convinced me she would make it and she did.
In subsequent conversations with Dilee we discussed her remarkably positive attitude and how it serves her in the music industry where it's easy to fall into the trap of negativity. I have to admit I did wonder if she ever gets angry. Coming from a Chinese/Italian heritage Dilee explained that her positive attitude comes from an Eastern outlook. "The Eastern part of the world has taught us that we receive back what we put into the world and how our environment is a direct reflection of our focus and how we live our lives. I've been shown that everything is time and attention. When we enjoy what we are doing, we will always want to give and when we do our best to be good to everyone, that joy we put out comes back in abundance in addition to inner peace daily" she related to me in an e-mail exchange. She did make it clear that her positive attitude, the support of long-time friends and listeners and unwavering belief in her from her husband, Jeffrey, got her through the nail-biting Kickstarter campaign. "Stay positive and if we don't make the goal within that six week period, then it just isn't time to release this album yet" was the self-talk that kept her focused forward. Dilee's crowdfunding started in autumn of 2016 and made its goal on Thanksgiving weekend.
With the Kickstarter hurdle behind her Dilee's relentless positive attitude guided her to the right team to complement the songs she had co-written with co-producer Nel Gerome. "Keeping a positive attitude through that period certainly helped with my stress level" she recalls. Some of the material is A Cappella featuring voice production by Grammy nominated artist Armand Hutton and mixed by Grammy winning producer Bill Hare known for his work with Pentatonix. In October, 2016 Mr. Hare, the world's foremost producer in A Cappella music, heard Dilee perform at a Grammy mixer in San Jose, CA and soon Dilee found herself among his most impressive client list. "Working with Dilee has been quite enjoyable. She is never afraid to try something different, cross genres or take things over the edge and that's always fun for me. No boundaries or boxes!" according to Bill. The song was co-produced by Dilee and Robert Xeno. Dilee has been photographed by renowned photographer Harrison Funk, famous for his photographs of Michael Jackson.
In our conversations Dilee referred to herself as a soft warrior. Not having heard the term before I had to ask her its meaning. She provided the following definition. "Fearlessness in standing up for what's right which is truth and protecting the innocent. We can always show kindness while deflecting negativity. That's what it means to show love and compassion". Dilee's passion for the positive continues to be her guiding principle as she makes her way through the often confounding maze known as the music business.
Dilee's new single, "Afterglow A Cappella" is scheduled for release on June 2, 2017 by One Essence Records. Upon first listen I must say you can hear the soft warrior loud and clear in Dilee's strong confident approach to her vocals more than ably assisted by Mr. Hutton. For more information about Dilee, please visit her website.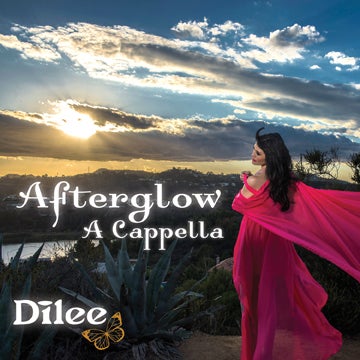 This post was published on the now-closed HuffPost Contributor platform. Contributors control their own work and posted freely to our site. If you need to flag this entry as abusive,
send us an email
.