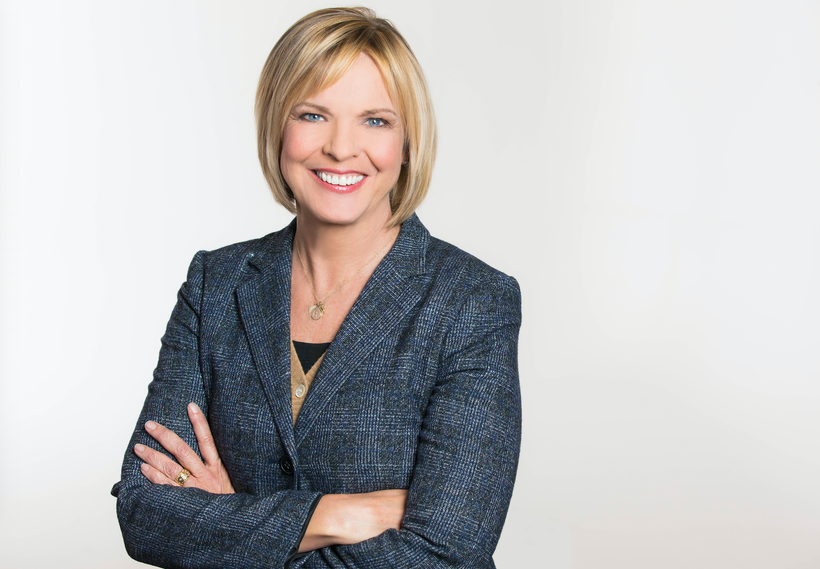 Kathy Kayse is the Vice President of Sales Strategy and Solutions at Yahoo. A seasoned industry leader, Kathy has extensive cross-platform advertising sales and strategy experience. Prior to joining Yahoo, she served as Executive Vice President of Advertising Sales at Oprah Winfrey Network (OWN) since 2009 where she led the development and execution of advertising sales strategies for the network and its digital assets, including Oprah.com. Previously, Kathy spent 24 years at Time Warner, including as Executive Vice President of Advertising Sales at AOL. Prior to that, she served as publisher for People, where she and the sales team achieved record success. Kathy also held publisher positions at Money and FSB: Fortune Small Business after serving in various sales capacities at Time Inc. She began her career in media planning at Wells, Rich, Greene, and J. Walter Thompson.
Kathy is a board member of The ADVERTISING Club of New York and a member of the Advertising Women of New York. She received her Bachelor of Science in Advertising from University of Illinois.
How has your life experience made you the leader you are today?
There were many sources of inspiration. From an early age, I was in awe of my mother's ability to lead, inspire and motivate people. She was the PTA President and Camp Fire Girl leader. She promoted inclusion for developmentally challenged students at my school. Friends always turned to her for the honest answer. She acknowledged the people who contributed to her successes. Above all, she taught me the value of authenticity, humility, and being surrounded by a strong team.
Professionally, I have been fortunate to work with some of the best in the business, always observing and learning from their leadership styles. I captured insights that could never be taught in a classroom and defined my personal leadership style. I believe in helping individuals discover their own motivation and how they can make a difference in the work they do. My experience has taught me the importance of setting goals, driving accountability and celebrating achievements. Finally, it's critical to be an active learner, contributor and listener.
How has your previous employment experience aided your tenure at Yahoo?
Prior to joining Yahoo, I worked on some of the most prestigious brands including Time Magazine, People Magazine and the Oprah Winfrey Network. This experience taught me about the incredible connection that strong brands forge with their customers, the hard work it takes to build this equity, and the credibility it inspires. At a time when transparency is a major issue in the media and advertising landscapes, there is value in strong, trusted brands. Yahoo has built tremendous brand equity over the years by creating high quality content experiences for our users, and we value this trusted relationship with both our customers and advertisers.
What have the highlights and challenges been during your tenure at Yahoo?
One of the biggest highlights of my career at Yahoo has been launching Yahoo Storytellers, our full-service content marketing studio for brands and agencies, at Cannes last year. Content marketing is a top priority for brands, and we knew that they needed a better way create, distribute and measure this content. Now we're helping brands reinvent their content marketing efforts with better storytelling that is backed by data and designed to reach their audience. And it's working for brands like Dasani, Farmers Insurance, JetBlue and many others!
I'm also proud of the incredible work we're doing in live video. Our success with the first free, global live stream of a regular season NFL game helped pave the way for numerous other unique live stream experiences on Yahoo. On Yahoo Finance, we've extended our live programming around events such as the first-ever live stream of the Berkshire Hathaway annual shareholders meeting. The event attracted 1.8 million streams in 2016 and we will live stream it again this year.
What advice can you offer to women who want a career in your industry?
My biggest piece of advice is to stay curious. There are so many ways to be part of the media and advertising industry today! It pays to explore. Whether you have a creative flair or an appetite for technology, there are so many opportunities to consider. Networking is key. Continuously meeting with people in our industry, attending industry events, and participating in clubs and associations provide opportunities to lean in and learn. Listen to what inspires you and provides the challenges to keep you engaged and learning.
What is the most important lesson you've learned in your career to date?
You are better than you think you are. We all have an inner critic, the saboteur, as I like to call it. This voice can be paralyzing. It's easy to fall into a pattern of questioning yourself, doubting your intelligence and creating excuses for not taking action. However, there is nothing more satisfying and empowering than recognizing your talent and standing behind the choices and decisions you make. Be convicted, be positive, be bold and be proud of your achievements.
How do you maintain a work/life balance?
I don't believe there is such a thing as a perfect work/life balance. For me, each day is a puzzle. Sometimes the pieces fit together perfectly, when all parts of my life are in sync. However there are days when a piece of the puzzle just doesn't fit, no matter how hard I try. I have to make choices, ruthlessly prioritize the things that are most urgent and important. The demands of your professional and personal lives can be hard to anticipate. One of greatest skills you can learn is to be flexible. Know when to lean on your business partners and life partner, when to "let it go" and when to say no.
What do you think is the biggest issue for women in the workplace?
It starts at the top. In all industries, we do not have enough female role models in the boardroom. Boardrooms should be representative of our diverse world. Women are still fighting to have a voice at the most senior levels of corporate America. We need more diversity and gender equality at the top for real change to happen at all other levels. The pay gap still exists. Gender bias in hiring and promotions still exists. Until this changes, we will continue to see a gender persuasion that favors the white male perspective. I am amazed that we are still dealing with these issues, but we have no doubt made great strides and we are paving a much wider path for young women today. I have hope. I believe in today's women's movement awakened by our current political environment, and I am confident that the next generation of men and women will help drive the change needed.
How has mentorship made a difference in your professional and personal life?
Mentorship has played a significant role in my professional development. While strong female mentors were very few and far between, I found male mentors who took an active role in my career development. I solicited feedback from my mentors in nearly every career move I made. These individuals knew the importance of helping to guide, counsel and listen. My mentors provided thoughtful and experienced perspective, but never made the decisions for me, ensuring that I chose the best path for myself.
I take my role as a mentor very seriously, working with several people over many years. Listening is key to being a successful mentor. People want to be heard and feel understood. At Yahoo we have a formal mentoring program and recently I have been working with an employee. I am in awe of his willingness to share and try new approaches. He is coachable, a wonderful trait. Of course, I learn throughout the process too and value seeing our business from a different perspective. It's truly an inspiring experience to see the people you have mentored build their careers and grow into industry leaders!
Which other female leaders do you admire and why?
Regardless of political beliefs, I do admire Hillary Clinton and believe there is a lot to be learned from her presidential candidacy. In spite of her critics, she stayed the course, demonstrated passion and conviction, and handled defeat with grace. I admire her fortitude. She created optimism and belief that the highest political office in the country is within reach to all. When my 12-year-old daughter speaks of the day when she will become President, it reminds me how much progress we have made thanks to trailblazers like Secretary Clinton.
What do you want Yahoo to accomplish in the next year?
2016 was an exciting year for Yahoo. We exceeded expectations and proved just how resilient we were as a company, and as a culture, under the leadership of Marissa Mayer. I want to see Yahoo continue to build on that momentum in the year ahead. We have a unique value proposition that offers best in class solutions across data, content and technology. We have the assets, the capabilities and the talent to be a strong, trusted partner for our advertisers.
This post was published on the now-closed HuffPost Contributor platform. Contributors control their own work and posted freely to our site. If you need to flag this entry as abusive,
send us an email
.