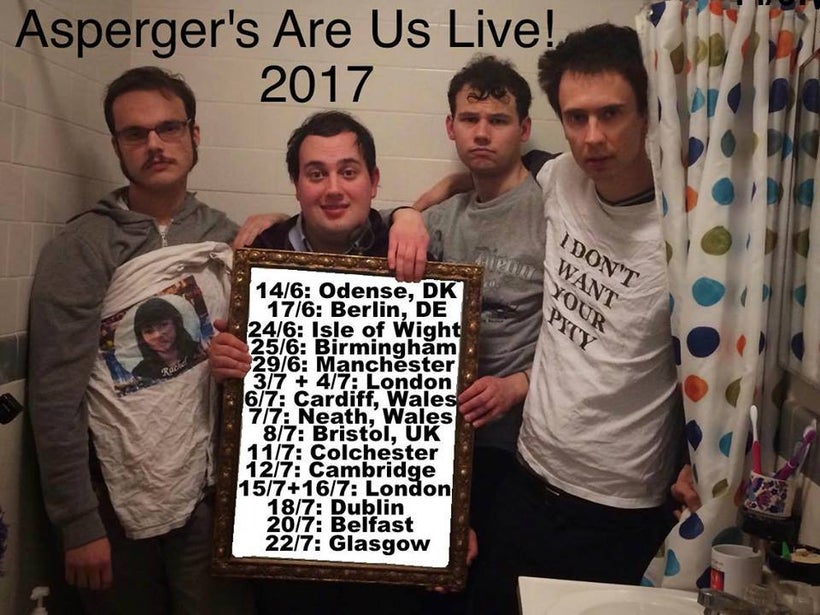 A TYPICAL INTERNET FRIENDSHIP FORMED ON SOCIAL MEDIA
Like how most people meet nowadays, I met Noah Britton on Facebook. It was the end of July 2016 and he was traveling through Cleveland with his comedy troupe "Asperger's Are Us" in an old RV they borrowed from Mark Duplass. I was running a billboard at the Republican National Convention, trying to drum up "business" for my company, Dick to Dick, LLC. I have no doubt millions of other people have stories similar to ours, but I'd like to think ours is unique and special.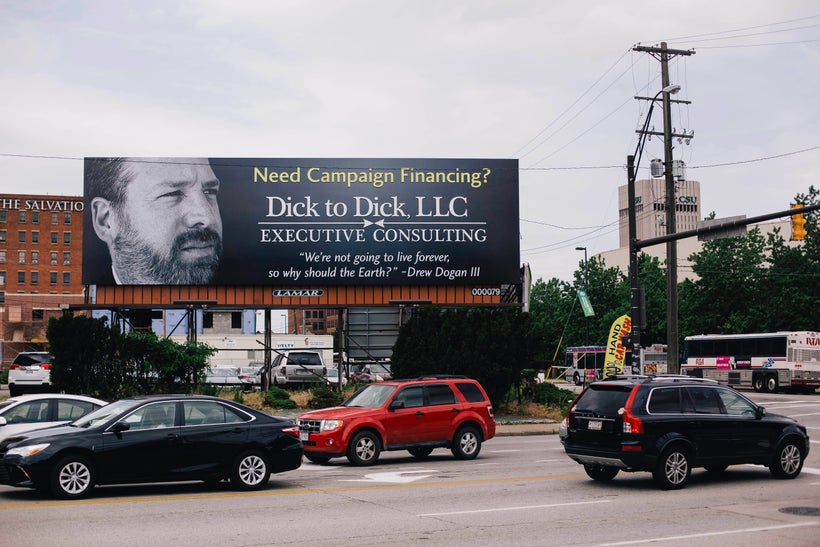 Noah saw the billboard and contacted me on FB. He let me know that he not only "got it" but he managed to find the humor in it as well. He told me that they would be in Los Angeles to wrap up their tour in three weeks and that I should see their show.
GETTING TO KNOW EACH OTHER
Like most people nowadays who meet new friends on social media, I wanted to know more. So instead of asking him questions, I spent hours that night Googling "Noah Britton" and "Asperger's Are Us." What I learned was that his comedy troupe was made up of four guys who were all diagnosed with Asperger's, but they DON'T make fun of it. The truth is, if "Asperger's" wasn't in their name, you'd never know that they had it. I also learned that they had a documentary coming out later that year which is now available on Netflix and ITunes. After a few articles, I moved on to YouTube and like how the Internet does, I spiraled from one link to the next until I eventually found myself watching videos from those who had influenced them: K-Strass (Mark Proksch) and Vermin Love Supreme just to name a few. It was a typical night of how people get to know each other nowadays; filled with drinks and laughter.
Three weeks later, they arrived in L.A. and I went to see them in person. It was by far the funniest comedy show I had ever seen and when I finally met Noah after the show and told him how much I loved it, he simply stated, "I knew you would." Like most new long distance friendships made on social media, we didn't talk much after that but we still managed to find time to build a strong relationship. I "liked" their stuff and they "liked" mine. Then out of the blue one day, we moved past the FB messenger and started e-mailing each other. One of the stories that came up was about how Noah was going to spend all his profits from his summer tour.
I'll let Noah take it from here:
"In 2015, I went to Ecuador and stayed in the rainforest with a family of Shuar Indians. It didn't even matter that I literally busted my butt when I fell on a tree stump, hauling bananas down a mountain. It was one of the coolest experiences of my life. Their children were all so strong, and there was no evidence of any anxiety or depression.
I also always wanted to find a way to keep more trees on the planet to decrease global warming. I discovered to my disappointment that planting trees often results in having to pull up other trees. So the only alternative is to find a way to prevent trees that already exist from being bulldozed. So, since the amazon is the best place with the most trees, I figured the best thing to do is to donate to a rainforest protection organization. So after searching for a while, I found Ecominga, which happened to know of a property for sale.
The owner needed to fund his daughter's college education, and he wanted it to become a preserve, but would've sold to farmers or loggers if Ecominga couldn't buy it. This summer, Asperger's Are Us went on tour while filming the follow-up to our documentary. So I took all the money I made from that and donated it to Ecominga so they could purchase this guy's property in the rainforest. In return for my donation, I asked Ecominga if they'd let me name the property. They said yes, so, everyone, I'm proud to unveil, for the first time, Noah Britton-Flavored Preserves.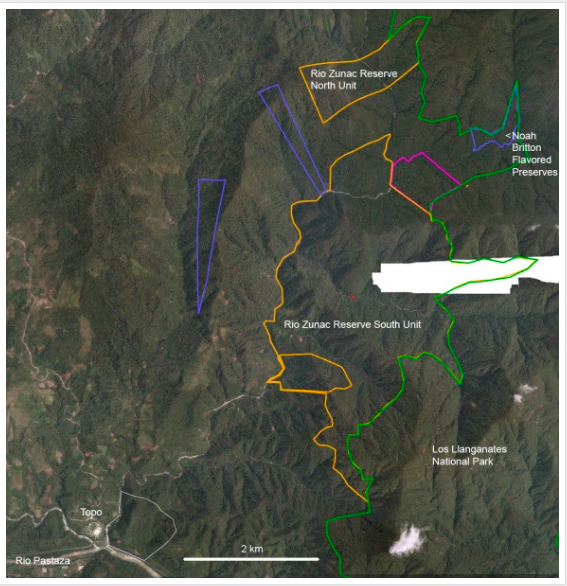 This is a real place that exists on real maps, in Ecuador. It's not accessible by any roads and I haven't been there yet, but I will go someday."
A TYPICAL INTERNET FRIENDSHIP FORMED ON SOCIAL MEDIA BY ATYPICAL PEOPLE
Like most people, that's when I realized...we may not be like most people. Why would someone who's not rich donate thousands of dollars to set up a punch line? Or spend thousands of dollars to create a real company that only sells a message about greed, disguised in a joke about being a dick? What the hell is wrong with us? Then I look at the map again and see Noah Britton-Flavored Preserves, and I laugh. Like most people, our friendship works because we share the same values and humor. Life is short and a good joke with a cause is priceless. It's not going to be a bunch of billionaires who save our world, but rather people like Noah, who value laughter, life, and love above profits. I fact checked the following statement below and believe me, it's 100% true.
"I don't tell you this to brag, but to set up history's greatest donation joke, trust me, I've checked." – Noah Britton
"Asperger's Are Us" will be touring the US and Europe this summer. You can find out more about them and their up coming tour dates on their Facebook page: https://www.facebook.com/aspergersareus/
This post was published on the now-closed HuffPost Contributor platform. Contributors control their own work and posted freely to our site. If you need to flag this entry as abusive,
send us an email
.