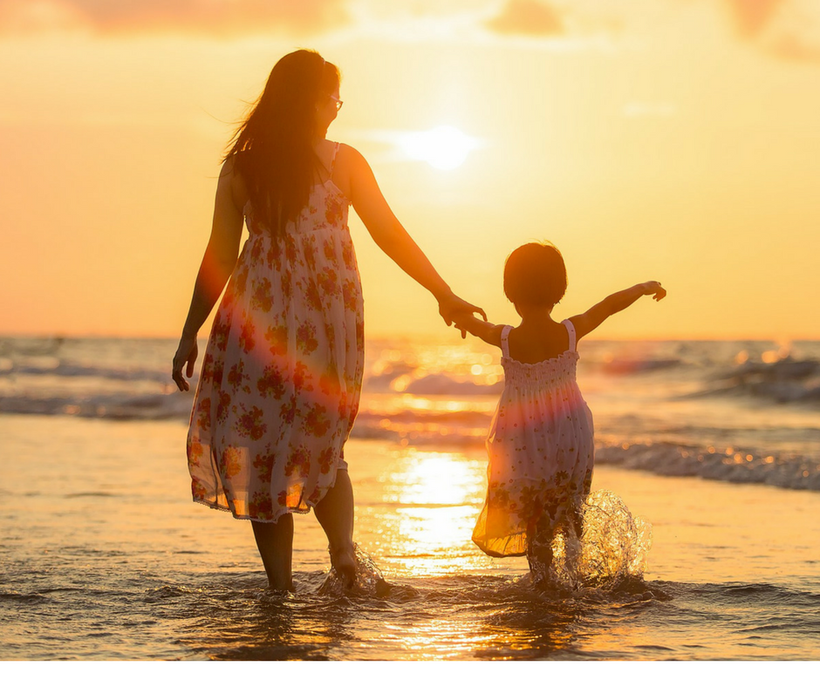 As each of us are in different seasons of motherhood, we all meet summer with different faces. Some of us are stay-at-home moms, some are corporate moms, and some work from home. Some of us have little ones running about and some of us are balancing the schedules of teens. Whatever season we are in, summer brings about different dynamics and rhythms to our lives.
How do we thrive in this new season? We can start by implementing these three tips into our lives.
Review your expectations.
One of the biggest struggles that we have as moms is our expectations. Every single mom I talk to struggles with this. Without even realizing it, we have expectations that are often unrealistic and unspoken. I expect that my kids are going to love an activity, but it goes horribly wrong. We plan to go to the beach on our day off, but it rains. Our summer of fun turns into a summer of exhaustion. Friends, we have to learn to let go of the unrealistic expectations so we can thrive this summer.
Expectations are not always the enemy, but unspoken expectations are a breeding ground for trouble.
As you view your summer, sit down and write out some of your expectations. Then review them to see if any are unrealistic. Ask your kids if they have any expectations. Together, you can make a summer bucket list and focus on doing the activities that everyone actually wants to do.
Keep a routine.
While I love setting aside the strict school routines, I have learned it is good to keep a simple routine. Personally, it has been helpful for me to write out a basic routine on my summer sheets.
Your routine does not need to be anything elaborate. Look at your current season of life and do what fits best with your family. Everyone is going to have a different routine. Our goal is to do one fun, simple activity a day. It gives the kids something fun to look forward to, but it also allows a margin for them to play and explore.
In order to easily establish a routine and plan, take some time every Sunday to look at the week ahead and make some plans. These do not need to be set in stone, but they can help you have a vision for the week.
Embrace your summer.
Each summer has held different themes for our family. When we had a newborn in the house, the summers were slower and slightly chaotic with all of the changes. There are summers where we pull back more and summers where we add in more to our lives. Our natural tendency is to cultivate slower days where we give our kids space to play and relax.
In our world where we are constantly bombarded by seeing what everyone else is doing, it is important to remember to keep your eyes on your present situation. We can spend our summertime looking at what everyone else is doing and wishing we were doing it too or looking at our own lives with contentment and gratitude.
If you are struggling to embrace your summer, ask yourself, "What is good about my current season of life?" Start writing a list of all of the good and you will start to treasure what is right in front of your eyes. Your summer is what you make it to be. You can choose to cultivate a season with beauty even in the trials or you can choose to be sucked into the whirlwind of comparison and envy.
Make a conscious choice to embrace your summer starting today!
Are you ready to thrive this summer? Yes, there will be challenging days, but you can choose to thrive this summer. You are the one who can set the tone for the entire summer.
Share your summer with us using #thrivingmomssummer Let's share the good and the hard and be there for each other, reminding each other that we can thrive!
This post was published on the now-closed HuffPost Contributor platform. Contributors control their own work and posted freely to our site. If you need to flag this entry as abusive,
send us an email
.