The definition for yoni is womb, sacred space, feminine goddess, Shakti. If you are an American lady reading this, then you understand that the American male is all about the visual interpretation of breasts. If you are from another country then you probably already are aware that males from other cultures are more enamored with the sensual and seductive qualities of the female hips. Many other cultures see the female breasts as nourishment for children and/or see women topless as part of their culture; yet, the American men see these as a major turn on (Barber, Sexual Wiring of Woman's Breasts).
Yoni Energies
Does this give the proper feminine goddess spirit a chance for sensual or sexual vibrancy? In my professional opinion as a Intuitive Behavioral Energy Healer, I have seen the negative affects for so many youth which then leads into confused adults. Young ladies are baffled what to do with their sensual energies and others may be bewildered as what to do with their sexual feelings or even shut this off all together. Sexual energies are perfectly normal, and yet we are taught that good girls do not like sex or do not show that they enjoy it.
Horse pucky! We are sensual and sexual energy light beings. Our human forms were created via the Divine to not just procreate, but also to discover and explore our sensual and sexual energies.
Sacral Chakra
The Sacral Chakra is located just under the belly button near where the female womb is located. Men and Women have Sacral Chakras. To ignore your Sacral Charka is also a way to disregard what the Divine created you to be.
The yoni is a connected to any form of creation. This is not utilized just for procreation and sexual energy to produce children. There is much more to the Yoni/Sacral Chakra. Your yoni is the center of creation. The definition for create is the way one expresses themselves- Self Expression.
Ladies, this our your ultimate Self Expression. Your sweet and magical creation spot just for you. This is what makes you a sensual and sexual energy light being. Ladies, you are magically and divinely blessed to have such a powerful form of creation. This is part of you and you are part of the yoni; you both need one another.
Self Expression:
Self Expression is the ability to fully express your individuality. You are not afraid to be you- Uniquely, Quirky, YOU. "Today you are You, that is truer than true. There is no one alive who is Youer than You." - Dr. Suess
This is the sharing of you through clothing, jewelry, hair styles, and all art forms. It is the totality of what makes you and how you show up for others to view, enjoy and be.
A strong form of Self Expression is the true connection of Higher Self and Spirit and being ready to show the world who you really are.
Creative Expression:
Creative Expression provides you a way to show your happy heart. As well as when your heart is sad and your soul is weary. Go forth and ignite your passion with your creative expression. This could be through writing, painting, dancing, singing and so much more.
Your yoni/Sacral Chakra is a major space for your creativeness. This is protected from harm and only you can hear what this says to you. Go forth and show the world your beauty.
Sensual Expression:
When I researched information about sensual expression, I often found that this lead to porn websites. From my personal perspective, your sensual yoni is so much more than just sex.
This is a way to express your desires by using your senses to ignite you. Hold a scented candle in your hands and place this near your nose and inhale the aroma. Next, light the candle and allow the aroma to waft in your nostrils and fill your body. Feel the heat of the candle burning. Allow your inner desires and passions to rise and engulf you.
Do not fret or worry. Allow your senses to ignite the deep passion that is within you. Your sensual arousal and credence. Feel this through and through.
Light the candle. "Draw" yourSelf a bath. Sprinkle Jasmine essential oil under the hot running water. Emerge yourself in a bath. Then allow yourself the sensual vibrations to seep from within and through you as you wash your body in a gentle manner. Use all of your senses to bring forth your feminine goddess. She seeks and desires to help you.
Sexual Expression:
Your Sexual Expression is as unique as you. There is no one stop shop or way to enjoy your sexual expressions. This is sexual thoughts, feelings, desires, fears, hopes, and dreams. Do not be shy, nor afraid to discovery, explore and seek out your desires in a safe manner. Sexual violence has its own personal history for each individual, so please explore as you feel ready.
Cultures or communities may have restrictions on sexual expression. Go with what feels personally natural. Seek with self worth and care. Be open and honest with yourself and/or partner. Have the conversation about what you need and desire. Ultimately, this is up to you for not only personal and physical pleasure, but also be mindful of your emotional well being.
Feminine Goddess Spirit:
An open Sacral Chakra/yoni helps combine the wonderful creative Self upon which is you. This help to bring forth a strong connection for your soul/Higher Self to express you in a powerful way. An inner radiance bursts forth and the true you floods out in a manner that is healthy, helpful and a Divine Radiance seen by all.
When you are suppressed by blocked energies your Feminine Goddess Spirit is unable to fully connect with you. Imagine a faulty electric wire. When the wires currents are suppressed this does not have an even flow and the light bulb may flicker. Your ideas, sexual being and full potential may seem like a distance memory.
Whereas when your feminine goddess spirit is fully open a deep inner radiance bursts forth. It is as if your soul is dancing inside your body. The traumas and bad energies dissipate. You glow and feel amazing. A deep flow of inner peace overflows a joyful heart.
You feel like a woman ready to conquer the world as a natural state of divine feminine energy. "I am a woman, see me shine my radiance and my power. I am unequivocally me." - Natasha Botkin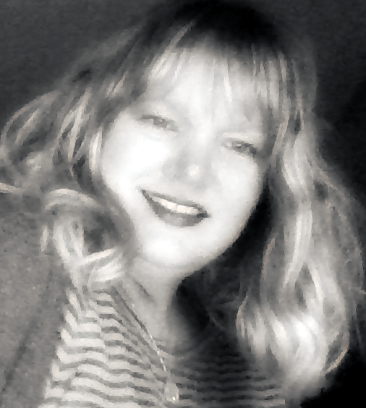 This post was published on the now-closed HuffPost Contributor platform. Contributors control their own work and posted freely to our site. If you need to flag this entry as abusive,
send us an email
.