I am typing this on the far side of the Atlantic Ocean, with the green hills of France rising out of the horizon. My wife and I are nearing the end of a 14-night transatlantic cruise from Miami to Southampton, England, aboard Royal Caribbean International's Navigator of the Sea.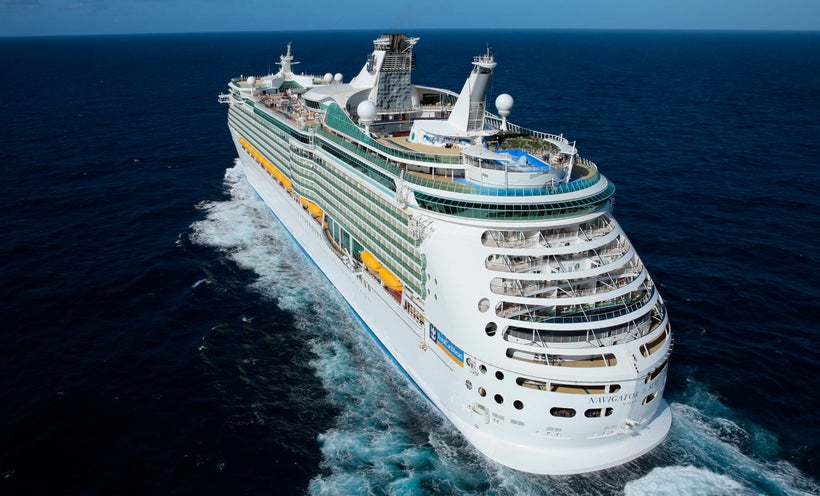 Like ships from every major cruise line up and down the luxury scale, the 15-year-old Navigator has left behind a winter in sunny Florida and Caribbean waters for a summer/early fall in northern Europe and the Mediterranean. These "repositioning" cruises--to Europe and Alaska in the spring, and to the Caribbean and Australia in the fall--are among the best deals in travel.
Book early (a year or so in advance), and you can pay as little as $100 per day/per person for a comfortable stateroom with a balcony over the ocean. That's less than half of what you'd pay for a run-of-the-mill Caribbean cruise during school holidays.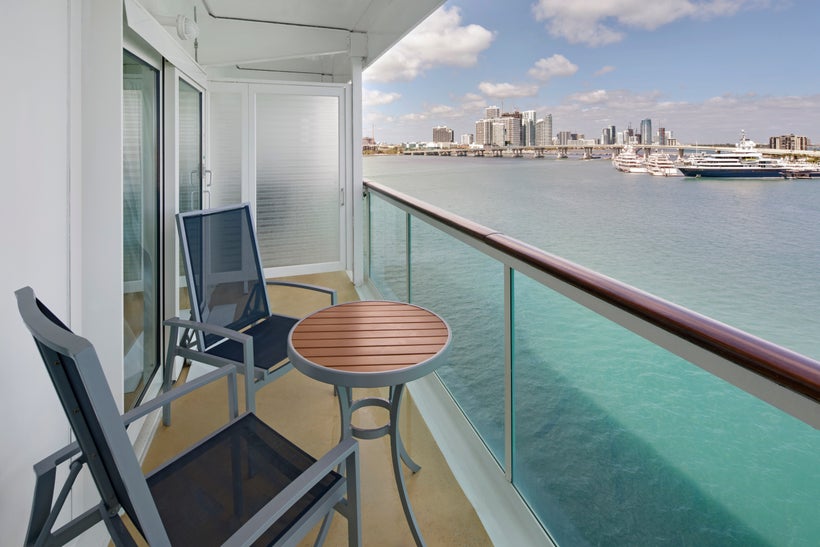 One reason that repositioning cruises are inexpensive is that they are long. Although the fastest ships (Cunard's nouvelle ocean-liners) take as few as five days to cross from New York, the vast majority of today's high, wide and tall behemoths travel at a more leisurely pace (around 20 knots), and stop at ports along the way.
In our economy, it's unusual for all but retirees to have that much leisure at one stretch. In fact, virtually all of the passengers aboard Navigator are long-retired American and British couples. There are only 56 children among the 3,000-plus guests.
This makes for a quiet time aboard. The seven days between Miami and the first landfall--the Azores--were spent lounging by the pool, exercising in the gym, and shopping in the Royale Promenade, a mall-like atrium that runs down the center of the ship. The wet and wild Flowrider, a surfing simulator on the back of the ship, as well as the rock-climbing wall, weren't the mega-attractions they would be on a kid-packed cruise.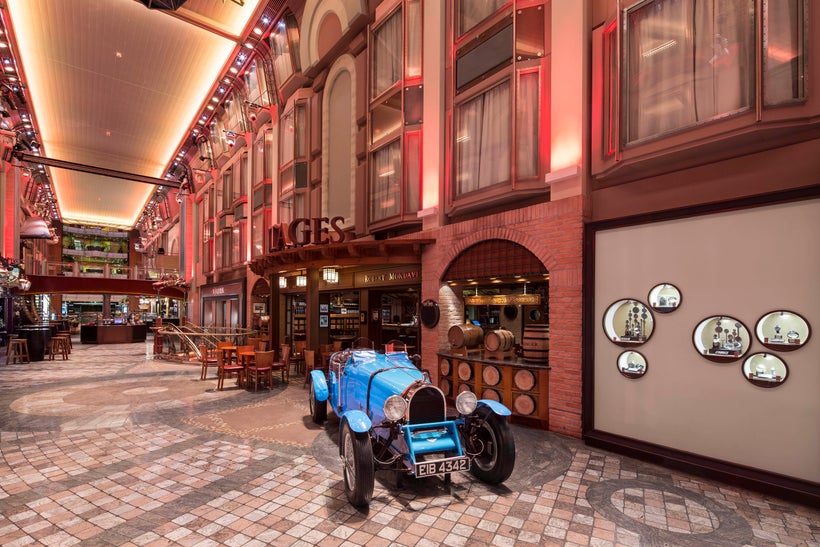 The huge, two-story main dining room has formal ambitions, but most nights the dress code is "casual" (no shorts, please). The few formal nights were far from stuffy, bringing out sparkling cocktail dresses for the women and suits for the men. Tuxedos were in the minority. These days, tux-caliber formality survives only on some of the highest-end lines. If you think of the Navigator as the cruise-ship equivalent of a Buick, you have the idea.
The food was good and plentiful. Though the fare in the best restaurants in just about any cosmopolitan city is better, we found lots of fresh ingredients (vegetable-lovers rejoice) well prepared and well presented.
If you remember the days when the dining room served all of the lobster tails and steak you could eat, you now have a story to tell your grandchildren. Aboard Navigator, you can still get surf and turf (lobster tail and filet mignon), but it costs $35 extra.
The notion of paying extra for food has been growing steadily over the last decade as cruise lines look for new revenue to supplement what competition has made rock-bottom fares.
"Specialty restaurants" promising superior cuisine and service boost your tab from about $10 per person to whatever you spend on the à la carte menu. Navigator has a chop house as well as Italian, Mexican and Japanese restaurants that are annoyingly hawked by crew members at mealtime. Eating in the '50s-style Johnny Rockets costs extra, as do espresso, cappuccino and other specialty coffees.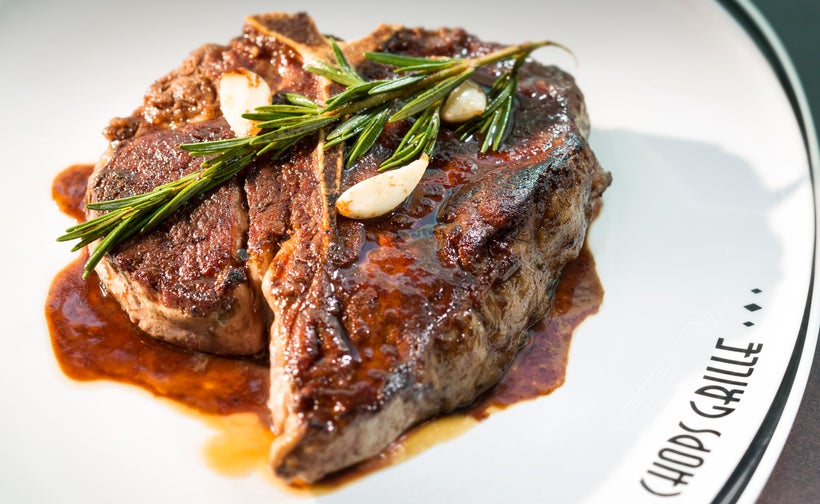 A development that we found thoroughly positive is what Royal Caribbean calls "My Time Dining." Traditionally, dinner on a cruise ship involves choosing one of two dinner seatings (5:30 or 8 p.m.) and being assigned a half-dozen or more table-mates (i.e. strangers), with whom you will dine each evening. My Time Dining sets you free from this social relic, and lets you request a time and table size that suits you in the upper portion of the dining room. Every evening we've asked for a table for two, we've gotten it immediately, and haven't been forced to make new friends.
Another welcome innovation is unlimited internet service. A surfing-speed connection is $13 a day; faster service is $5 per day more.
Overall, the crossing was smooth. Only one day were the seas rough enough for the crew to hang seasickness bags on railings around the ship.
The stops have been interesting, if brief (typically about eight hours long).
Many people in the travel industry are calling Portugal "the new Iceland." That is, a not-yet-overrun land with a strong culture and impressive natural wonders. Ponta Delgada in the Azores, a black-lava island 800 miles off Portugal's coast, has a beautiful, rugged landscape punctuated by lakes and streams. And the water is so clean, residents swim in the harbor.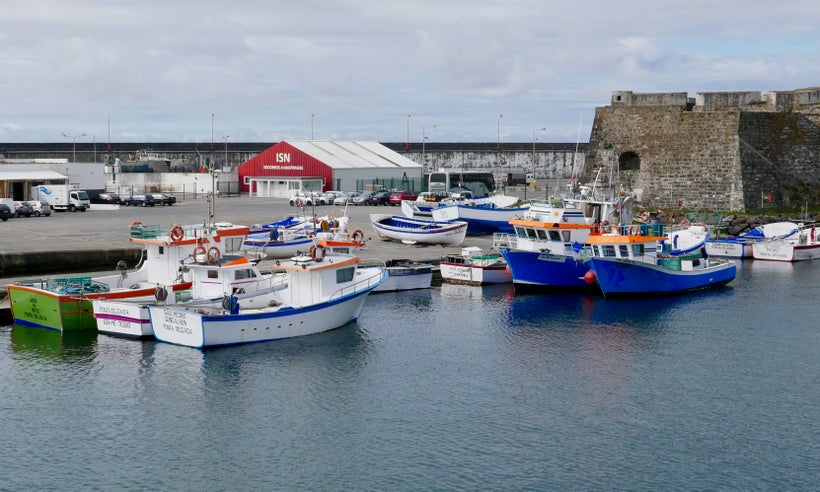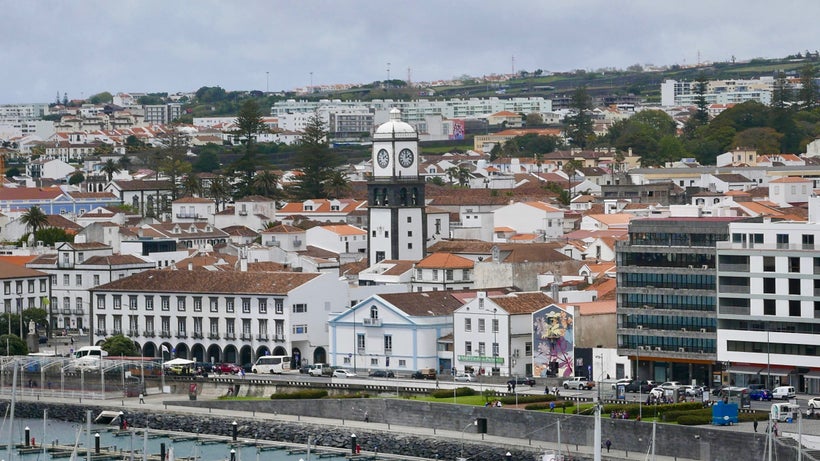 Two days later, we were in Lisbon, with its wonderfully revitalized waterfront, museums celebrating everything from exploration to contemporary art, and nearby, old-time charm (the village of Sintra) and religious heritage (Fatima, as in Our Lady of Fatima).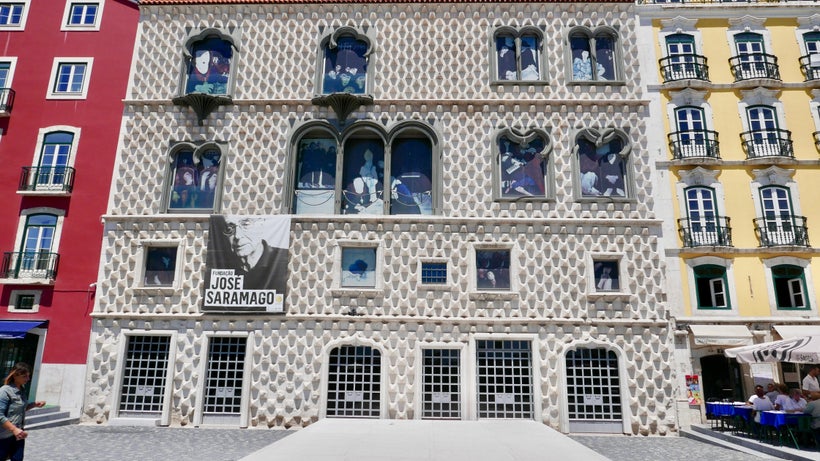 Following days brought us to Spain's Galicia region and the cities of Vigo and La Coruña, where strolling the streets and exploring the sidewalk cafes give you a glimpse into the residents' daily life without a crush of tourists beyond those from the ship.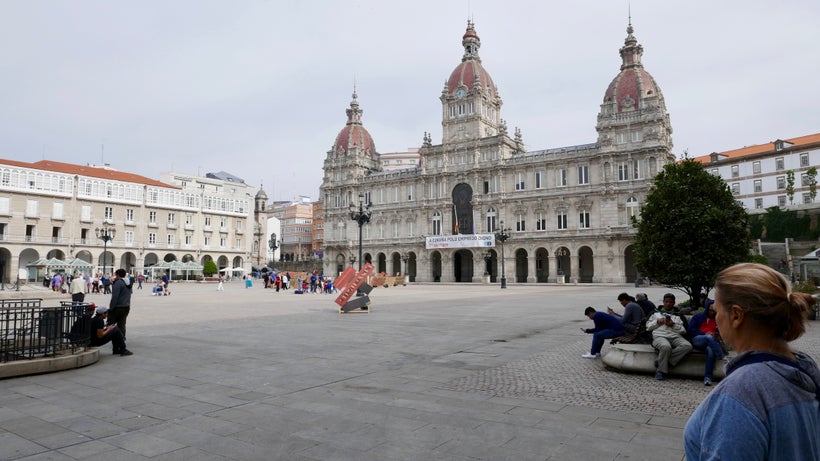 While tomorrow's stop in La Havre, France, is billed as an opportunity to visit Paris, it is really just a day-long whirlwind, with more hours spent on the bus than being in the City of Lights. Still, four hours in Paris is better than none.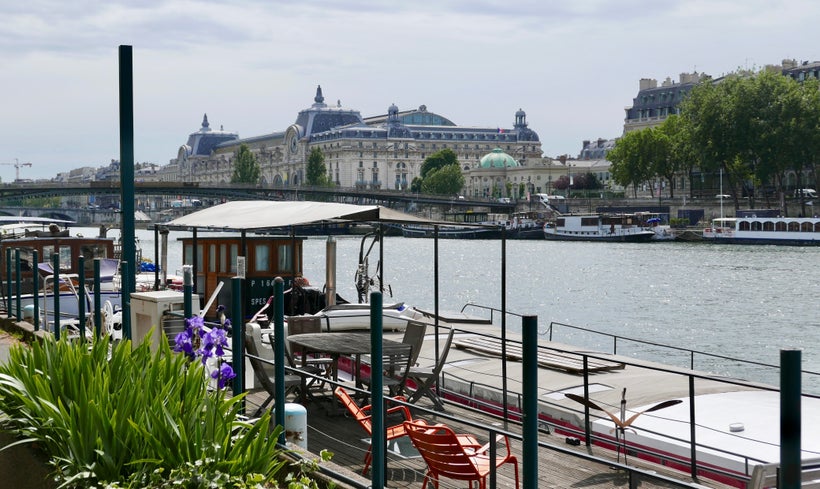 The cruise ends the next day in Southampton, just a 100-minute train ride to London.
In all, a wonderfully leisurely way to cross The Pond.
This post was published on the now-closed HuffPost Contributor platform. Contributors control their own work and posted freely to our site. If you need to flag this entry as abusive,
send us an email
.