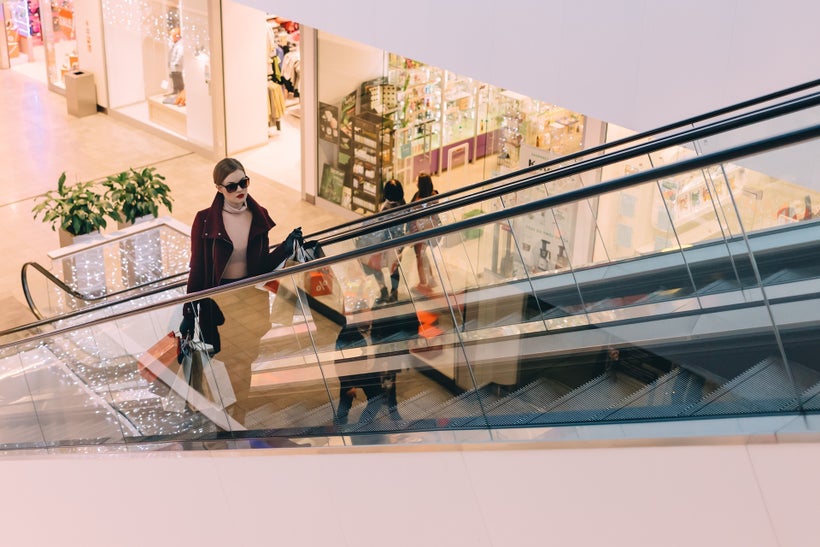 Commerce has been taking a beating recently, with pricing and profits generally down and many retailers shuttering their brick and mortar stores. According to Michael Klein, director of Industry Strategy, Retail at Adobe "the prices for airfare, hotels and pets are the only categories of commerce whose prices are up year-over-year, whereas pricing for every other category of commerce is down."
In my work as director of Float Design, I hear anxiety from everyone from startups to established global brands that e-commerce is sounding the death-knell of brick and mortar retailers. Although it is easy to see digital vs in-store commercial strategies as pitted against each other is easy, it is also deceptive. I find that it is more productive to focus on seeing each of these as integrated parts of a holistic brand and retail experience. Mobile commerce, in particular, can be increasingly used in conjunction with in-store shopping. Here are three key ways that mobile is useful in aiding brick and mortar stores:
1. Driving In-Store Traffic
Retailers have traditionally used their websites to increase in-store traffic in a number of ways. Store-finders, with maps, can be very effective, especially when combined with announcements promoting in-store events or sales. However, mobile is positioned to take this traditional method of promotion to a new level.
Retailers and brands interested in the new version of e-commerce should certainly take the basic step of setting up their mobile sites to use geolocation to aid customers and remove a good deal of search-engine frustration. Customers using mobile want quick, easy-to-use results. "Brands should start with the basics, such as enabling customers to "find the nearest store" using geolocation from their mobile." says Matt Harris, retail client principal at ThoughtWorks.
Proximity marketing can also urge customers to visit the store when they're nearby. Similarly, personalized ads can appear, based on the customer's shopping history, to remind customers that a product they browsed for recently is in stock locally or remind them of an in-store promotion.
2. Enhancing the In-Store Shopping Experience
Once customers are at a brick and mortar retail location, the shopping experience can certainly be enhanced through mobile, by giving easy access to accurate product data, as well as clear instructions on where specific products are located in the store, for example.
To create a positive shopping experience, websites need to be properly optimized for impatient mobile shoppers. While desktop visitors tend to browse and don't mind a longer customer journey, an efficient search is particularly important for mobile customers. Klein describes this style of shopper as the "spearfisher" and emphasizes "Internal search must work! Due to the small screen size, mobile consumers are more apt to engage with your internal search than trying to navigate through pages of products."
Filtering is also important for mobile users. "The mobile shopper doesn't have time to sift through pages and pages of content -- mobile sites should prioritize search functionality and navigation, so customers can easily retrieve the information they need." says Jamie Anderson, SVP and CMO of SAP Hybris.
Beyond simply locating specific products for a customer, e-commerce websites may also provide a range of in-depth product information, reviews, videos and instructional information. These features may be difficult to replicate in the brick and mortar environment, but they are ideally suited for mobile.
3. Easing the Checkout Process
Customer expectations are at an all-time high and customers expect the same seamless buying experience in-store that they find online. There's a huge benefit to be had by easing friction around the purchasing process and by converting potential customers to active buyers while they are in-store.
Mobile can help with this in several ways, from easing the checkout process to offering information on loyalty programs, or even accepting online payments.
Even small changes like optimizing checkout forms can help -- for instance showing the number keyboard when customers need to fill in their phone number can increase conversions. "Auto-complete of forms is also helpful, when a retailer has opt-in data available to complete these forms that will help speed up checkout and be a lift to conversion" says Klein.
From attracting more customers to the store, to augmenting the decision-making process and finally to easing the actual purchase, the smart use of mobile can be leveraged to create a competitive advantage for brick and mortar retailers. "Friction is the purchase killer -- whatever you can do to prevent disrupting the flow of a shopper is a must." emphasizes Stefan Weitz, Executive Vice President, Technology Services at Radial. The next wave of omnichannel marketing will increasingly rely on mobile to ease the customer experience whether in-store or online.
This post was published on the now-closed HuffPost Contributor platform. Contributors control their own work and posted freely to our site. If you need to flag this entry as abusive,
send us an email
.