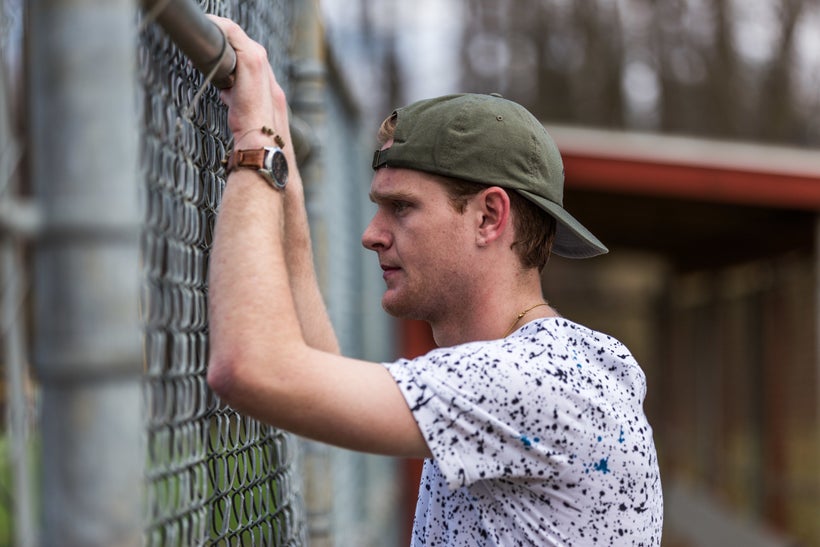 We're all familiar with the statistics, and some of us have even read the case study released by the NCAA - "There are more than 480,000 athletes at the college level, and a vast majority of them will go pro in something other than sports." Despite his impressive athletic success as a division one baseball player at the University of Cincinnati, it was his music, not batting average, that has shown why Garrett Zoukis has always been ahead of the curve.
Garrett has more at stake than the typical musician. Leaving behind a promising future as a student and division one baseball player at the University of Cincinnati, Zoukis' passion for his music career is evident.  Whereas most rappers attempt to enter the industry feeling as though they have no other paths to success, Zoukis is a multi-talented individual who initially was on pace to play professional baseball but changed his trajectory when he was signed by Atlantic Records.
But who is Garrett, really? The Texas-born, DC-raised rapper was a standout baseball player for 16 years. Being the only athlete in his family, he is accustomed to following his own path. When asked what keeps him motivated, Zoukis mentions his tattoos-  the words 'Keep The Faith' and 'Be The Change' mark his forearms as a reminder of his core values. He is also a big believer in manifesting positive energy, as he writes "Today will be a great day" in the same notebook every morning.
Garrett has enjoyed viral success with one of his first offerings on SoundCloud, "Vent" surpassing 400,000 streams. He has also gained recognition from performing with Logic, Skizzy Mars and fellow baseball aficionado Mike Stud over the past year. Though sharing the stage with such names was an invaluable experience, Zoukis looks forward to expanding his rapidly-growing fanbase by embarking on his own tour in the near future.
While he is primarily influenced by golden-age hip hop, Zoukis draws inspiration from all genres but puts emphasis on crediting artists such as Blink 182 and Lincoln Park. Currently, Zoukis is putting the finishing touches on his debut album, EUNOIA, with Pete Novak, a Grammy Award winning Producer who has worked with the likes of OutKast, Janet Jackson and Will Smith. Both of his mixtapes, Here Goes Nothing (June 2015) and Headfirst (January 2016), made a splash through the internet waves, but Zoukis intends on showing a different side of himself with his forthcoming album. Off the momentum of his budding music career, Zoukis plans on returning to school in the fall, to study music and writing when he isn't performing on the road in front of sold out crowds.
Stream 'Outa My Mind', his lead single from EUNOIA below, and follow him on Twitter @GarrettZoukis to be the first to know when he sets an official release date for the project.
This post was published on the now-closed HuffPost Contributor platform. Contributors control their own work and posted freely to our site. If you need to flag this entry as abusive,
send us an email
.