How This Cook Found An Unlikely New Home For Her Live Videos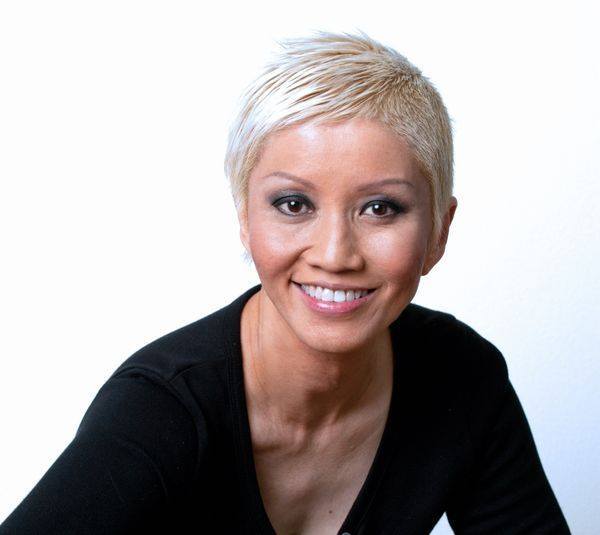 I don't play video games. I'm pretty sure most of my followers don't either. I did a survey about a year ago to find out more about my email subscribers.
Turns out they're not too different from me. A typical Jackie M follower is -
I didn't ask if they played Grand Theft Auto or World of Warcraft, but I'll go out on a limb and say they don't look like these guys -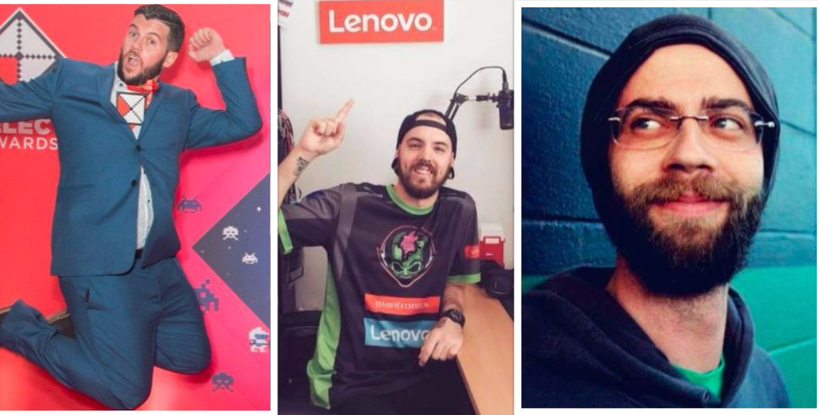 Pez, Huddo and Phid are gamer buddies whom I met through our mutual association with Lenovo. They live stream on this thing called Twitch.
"What's Twitch?" asks pretty much everybody I know.
Twitch, as Phid explained, is the world's largest live streaming platform for gamers.
According to Michael Aragon, Senior VP of Content, Twitch sees approximately 10 million daily active users globally, and each user watches on average 106 minutes of content per day (<< you read that right).
In 2016, Australians watched over 3.25 billion minutes of content (that's over 6,000 years!) on Twitch and streamed for over 1.5 million hours.
This is all well and good, but how's that relevant to live cooking videos, which I've been doing for 5-plus years?
It all began when Google decided to kill off Hangouts-On-Air (HOA) in September 2016. That was where I had started live streaming my Asian cooking back in 2012. It wasn't perfect but it had a lot of features I couldn't find in the new kids on the live video block - Periscope, YouTube Live, Facebook Live, etc.
I liked the bells and whistles of a Twitch stream - the branding elements, the community, the monetisation options, the chill vibe, and more.
I kind of envied these Twitch gamers.
Then I learned that as of late 2015, Twitch had expanded beyond just gaming content. There was now a Creative Category where artists showcase their creative processes, and that includes cooking.
If there's one thing I learned from Google Hangouts-On-Air, it's that it's critical to get in early on any new platform. That's how you get noticed. Five years back, my HOAs got the attention of Google who started promoting my profile on Google+. Over the course of the next two years I ended up with 1.8 million followers on that platform.
Still, I wasn't sure if Twitch would be a good fit. What self-respecting young gamer would follow a tattoo-free, piercings-free, middle-aged, Bible-quoting Asian woman who cooks Southeast Asian food with exotic ingredients they've never heard of?
I caught up with my Twitch buddies to find out more.
Yes, there were cooking streams on Twitch, but so far they were mainly gamers who liked to cook. As a professional cook I would be breaking new ground.
I expressed my reservations but they encouraged me to go for it.
"Even gamers need to eat", they said.
That sealed the deal. I started on Twitch in February 2017.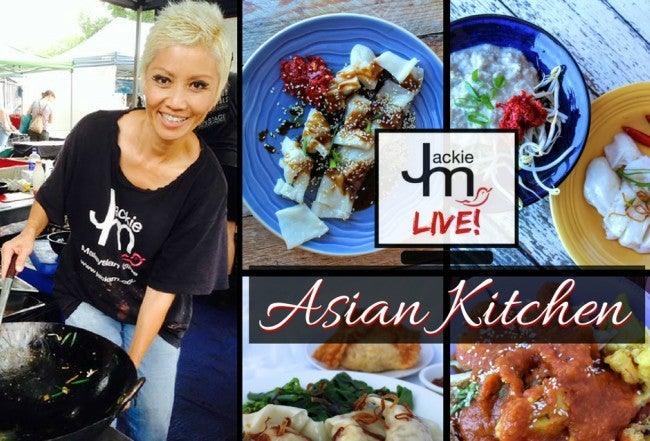 As I write this 6 months (and 300,000 channel views) later, I can look back on some of the things I've learned:
I get attacked on YouTube (and sometimes Facebook) when my live videos run for more than 10 minutes. People expect short, snappy YouTube videos when they search for a beef rendang recipe, not something that takes 2 hours because you're cooking it from scratch. I almost had the opposite problem when I started out on Twitch; at under 90 minutes my livestreams bordered on a lack of commitment compared to those who cook for 5 hours at a time. Nowadays I've increased the duration of my videos, and the only thing holding me back from doing more or longer livestreams is, frankly, my internet data limit (that's another story for another time).
It was a tough gig trying to get my existing followers to transition over to Twitch. I was live streaming to an audience of a big fat zero when I started out and it took a long time to gain traction. It was sheer stubbornness and reminding myself that I could repurpose these videos that kept me going most days.
Most of my new community on Twitch are even younger than I expected (younger than those guys above). We're talking high schoolers and university students. I'm old enough to have a DAUGHTER who is in turn old enough to dismissively refer to this age group as "kids". I never thought I'd see the day but I actually really enjoy interacting with them. They're smart, funny, thoughtful and engaging and they're spread across Australia, New Zealand, North America, Europe and Asia.
I've collected about $50 in tips since I started. It's laughable compared to others but that's probably because I do nothing to solicit them (maybe I should!) - no tip jar, donation goal, wish list etc. It's still $50 more than what I ever collected in all those years of live videos elsewhere and it speaks to the community vibe of Twitch.
What next for my Twitch channel?
My focus is my Twitch community (sounds strange coming from someone who isn't much of a social butterfly) - how I can impact lives positively through what I do.
In addition to my current schedule, I'm looking to take this on the road. I want to do mobile livestreams to the IRL Category, the most popular new vertical on Twitch used for vlogging, social eating, etc. All I need is a better mobile phone and more 4G data.
I already collaborate with brands such as Lenovo and Rode Microphones, and I want to expand on that and also seek opportunities to work with other Twitch streamers.
Speaking of other Twitch streamers, I've connected with two Sydney creatives - Lara de Wit and Tricia Rufus - who have carved out their own incredibly successful niches on the platform. I'll be featuring their stories in my upcoming posts.
This post was published on the now-closed HuffPost Contributor platform. Contributors control their own work and posted freely to our site. If you need to flag this entry as abusive,
send us an email
.