Even with dozens of museums and hundreds of galleries, Los Angeles' art scene is full of surprises hidden in plain sight.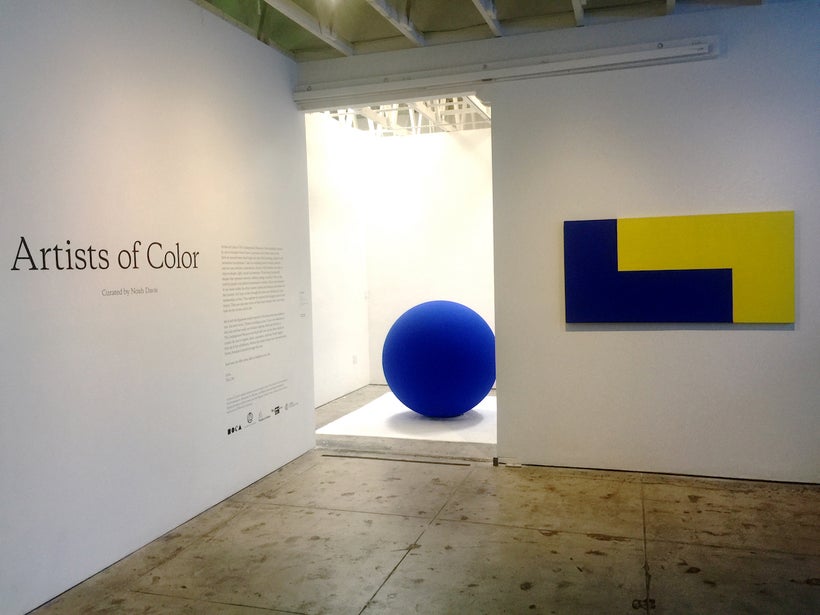 Last Sunday, I drove along Washington Boulevard to Arlington Heights, to see the current exhibition "Artists of Color" at The Underground Museum. Yes, this is the official name of the Museum, which occupies a nondescript one-story building without any sign or logo identifying what's inside. So, my friends, before driving there, make sure you Google it…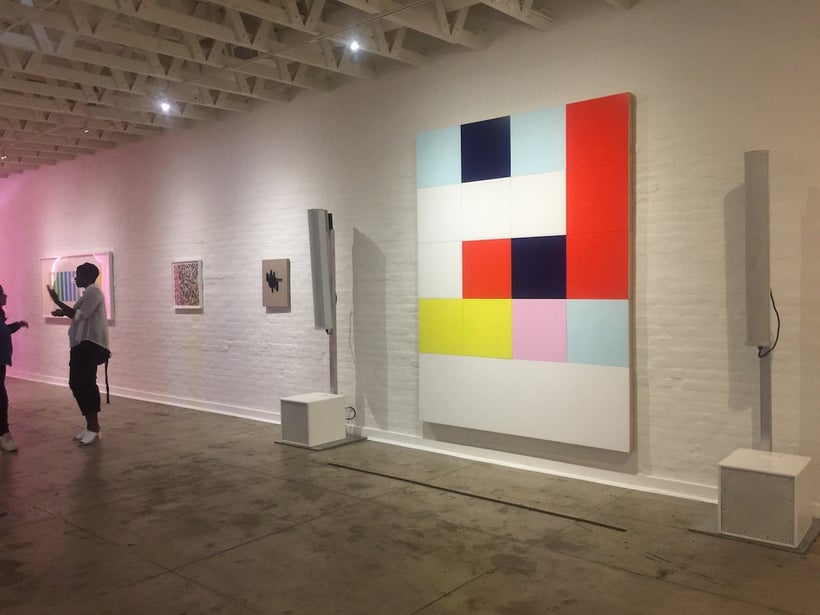 Since 2015, The Underground Museum, in collaboration with The Museum of Contemporary Art, has been organizing exhibitions with artworks drawn from MOCA's permanent collection. The Underground Museum started as a joint project masterminded by artist Noah Davis (1983-2015) and MOCA curator Helen Molesworth. Now, two years after the untimely death of Noah Davis at the age of 32, The Underground Museum continues to show exhibitions conceived by him in a "largely working-class black and Latino neighborhood at the heart of Los Angeles" (LA Times).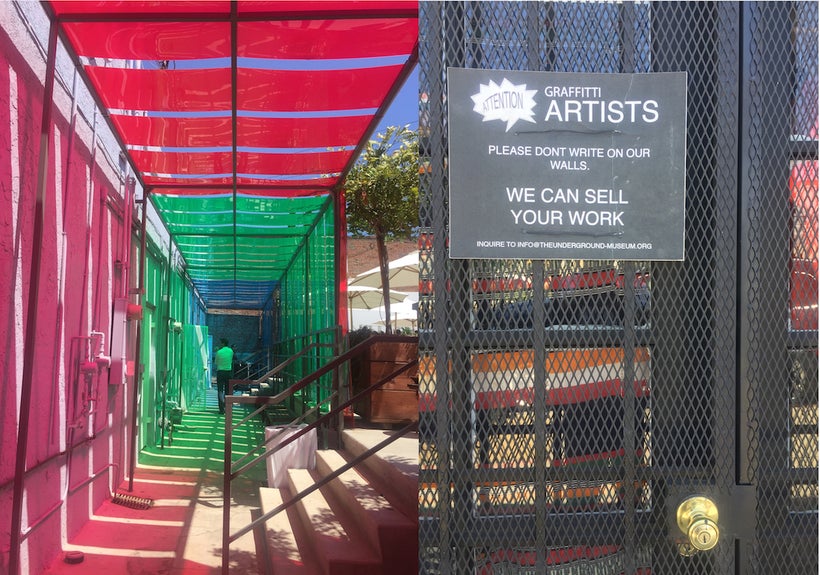 The tongue-in-cheek title of the current exhibition, "Artists of Color," indicates that color is the way a wide variety of artists express their aesthetic, belief, and culture – regardless of the color of their skin. From Lita Albuquerque's signature intense blue sphere, to Noah Davis' purple painting, with a wall text quote by the artist that says, "Purple is to black people what Yves Klein's Blue is to white people". Hmm… never thought about that.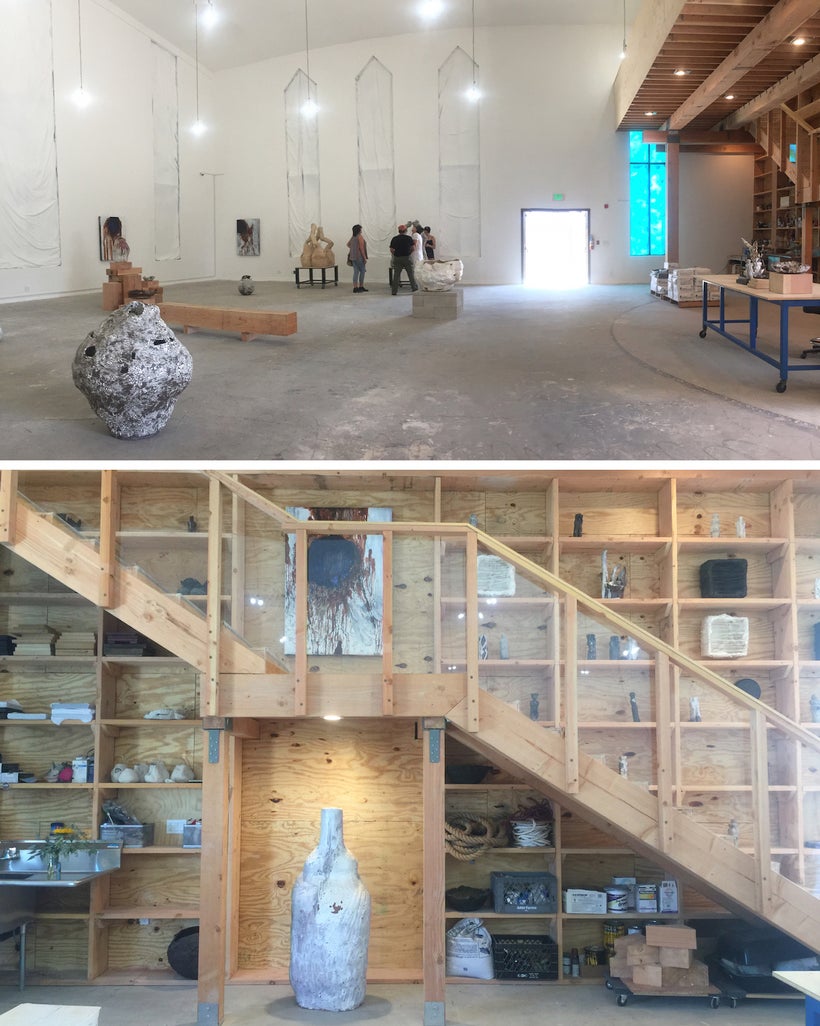 So now, let's get back in the car and drive down the 110 to South Los Angeles, to the 73rd block of South Broadway Boulevard, to a former church that has been transformed into an art complex under the name Blue Roof Studios. And, once again, there is no sign or logo indicating what's hidden behind the façade.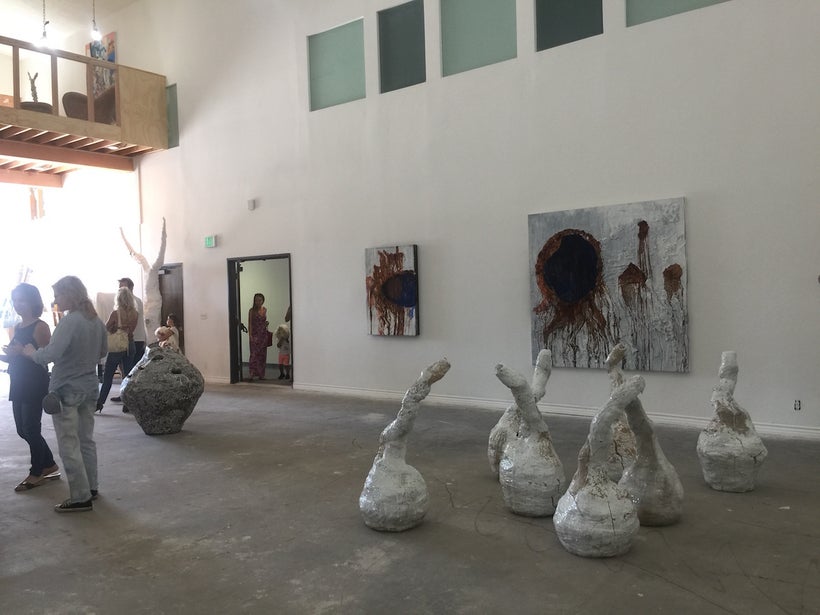 I learned about this through an intriguing email announcement that came from Los Angeles artist Galia Linn, whose career I have been following for a number of years. So, here I am, entering the vast ground floor space, with a number of ceramic sculptures and paintings by Galia, who is the adventurous mastermind behind this new multidisciplinary art hub.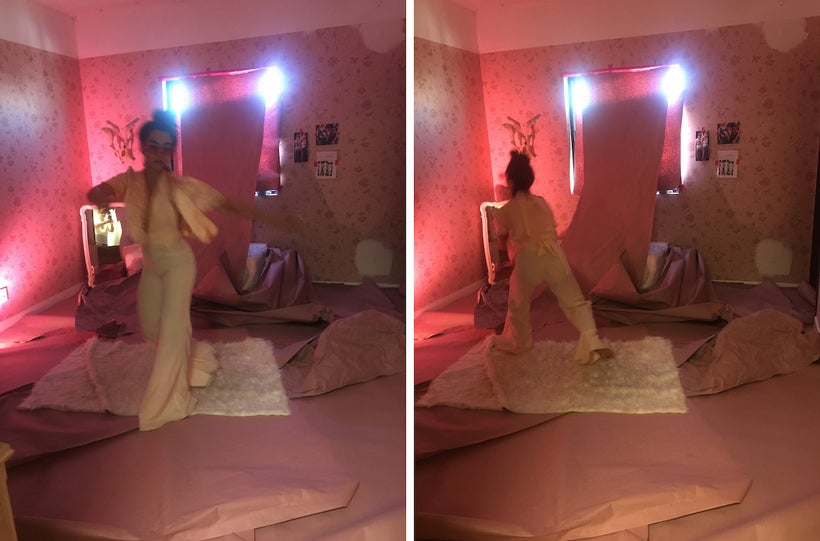 Upstairs, I found several small studios occupied by different artists. One studio was transformed into a small stage for a performance artist, who continuously and mysteriously moved and danced through the space, even when no one was watching her. With the exception of special events, Blue Roof Studios is not open to the public. You may learn more about upcoming events there if you visit their website.
As I like to say, Los Angeles' art scene is like a mysterious onion – you peel its layers, and instead of getting smaller, this cultural onion gets bigger and bigger...
Edward Goldman is an art critic and the host of Art Talk, a program on art and culture for NPR affiliate KCRW 89.9 FM. To listen to the complete show and hear Edward's charming Russian accent, click here.
To join Edward's Fine Art of Art Collecting Classes, please visit his website. You can read more about his classes in the New York Times here and in Artillery Magazine.
This post was published on the now-closed HuffPost Contributor platform. Contributors control their own work and posted freely to our site. If you need to flag this entry as abusive,
send us an email
.