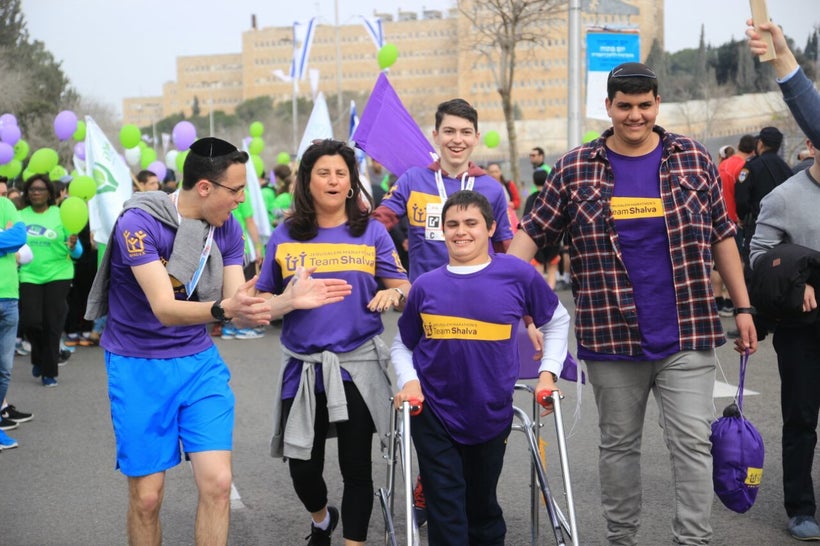 The organization is called Shalva, and it may be the only thing in the Middle East that Jews and Arabs agree about.
Every month, Shalva, based in Jerusalem, serves 2,000 children with disabilities.
Social workers teach new mothers how to support a child with a disability. Mothers are trained as co-therapists and participate actively in their child's rehabilitative process.
There are daycare centers, a pre-school, Camp Shalva, and even a weekly overnight program, so that parents get a night to themselves.
All this takes place in two facilities in Jerusalem, one of which is 11 stories tall and 200,000 square feet in size, offering a hydrotherapy pool, a semi-Olympic pool, and an after school center, completely adaptable for children with any form of disability.
"People check their politics at the door," says Bluma Sherrow, Shalva's Director of Marketing.
"You have Arab fathers and Jewish fathers in the same support group," Sherrow adds.
"They share the same issues and concerns. No one is getting hung up on religion or politics."
Shalva is the first and largest charity organization teamed up with the Jerusalem Marathon, which runs next on March 9, 2018. In addition to the marathon, half-marathon, 10K, and 5K, as many as 7,000, including 800 Shalva children, staff., volunteers, and family members will run together on an 800 meter Community Run/Track, a Shalva initiative with the Jerusalem Municipality.
I mention all this because Shalva has a unique approach to fundraising tied to the Jerusalem Marathon.
International runners who fundraise for Shalva get airfare, hotel, meals, a pre-race party, and a post-race party, all for free, if they meet the fundraising minimums.
Adults have to raise $3,900, and high school students have to raise $2,900.
The runners primarily come from the United States, the United Kingdom, Canada, South Africa, Australia, and throughout Israel.
Runners this year will also join Team Shalva from New Zealand, Morocco, and France.
How can an organization like this afford to pay for all those flights to Israel, all those accommodations, all those meals, and all those extras?
"Anonymous corporate donors," Fran Cohen, Director of Team Shalva, says.
They are based in North America, the UK, and Israel.
Thanks to those donors, every dollar fundraisers collect goes to support Shalva's initiatives for children with disabilities.
How do high school students raise $2,900?
"They're dedicated," says Cohen. "They do bake sales. They host events in their houses, like Saturday night dinners. They ask their families and their friends.
"They find very creative ways to fundraise the money. They have perseverance. They just keep asking and asking and asking and get to their goals. "
The full marathon, half marathon, and 10K route go through the walls of the Old City.
"To run through the Old City is phenomenal," Cohen says. "I'm a runner and I've done this many times. You always get goosebumps. It's unbelievable."
There are a lot of races on the planet, and you can fundraise your way into many of them.
But where else can you score a free trip to Israel and free entry into a race, from 5K to Marathon, while supporting an organization helping kids with disabilities and their families and bringing together Arabs and Jews?
Sometimes it takes children with disabilities to remind us that the most important race…is the human race.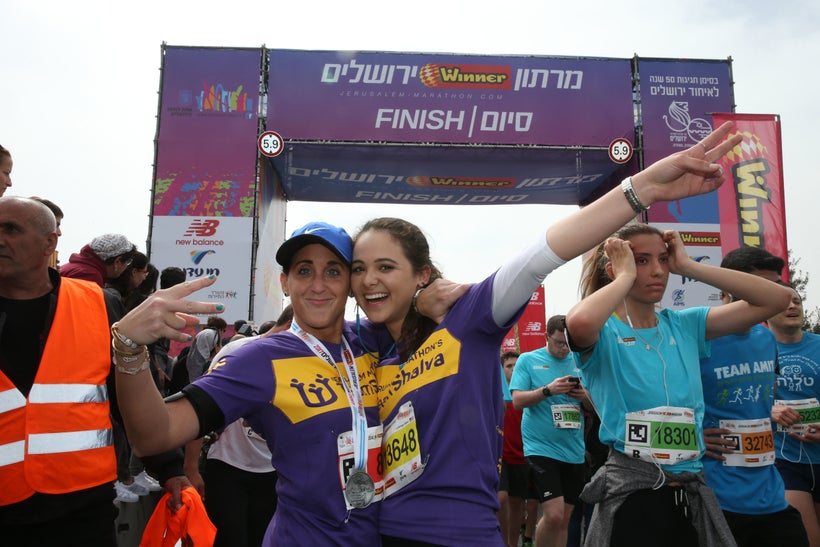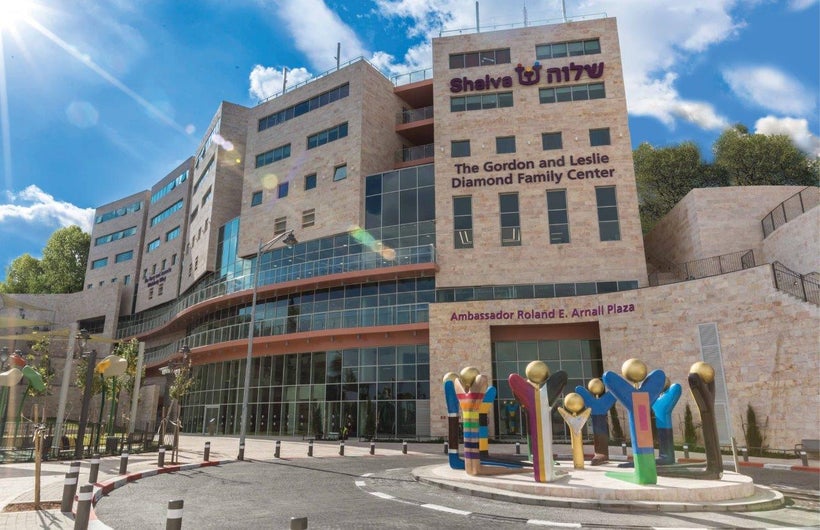 This post was published on the now-closed HuffPost Contributor platform. Contributors control their own work and posted freely to our site. If you need to flag this entry as abusive,
send us an email
.