I had the opportunity to meet celebrity photographer, Lola Melani, known for her intimate portraits, which have been featured in the media and exhibitions worldwide. What makes Lola's photography so riveting is her ability to capture the soul of a woman at her most intimate - pregnant and nude. Bold in its simplicity, her photography exudes the strength and individuality of each woman, in her most primal, gentle, yet fierce state.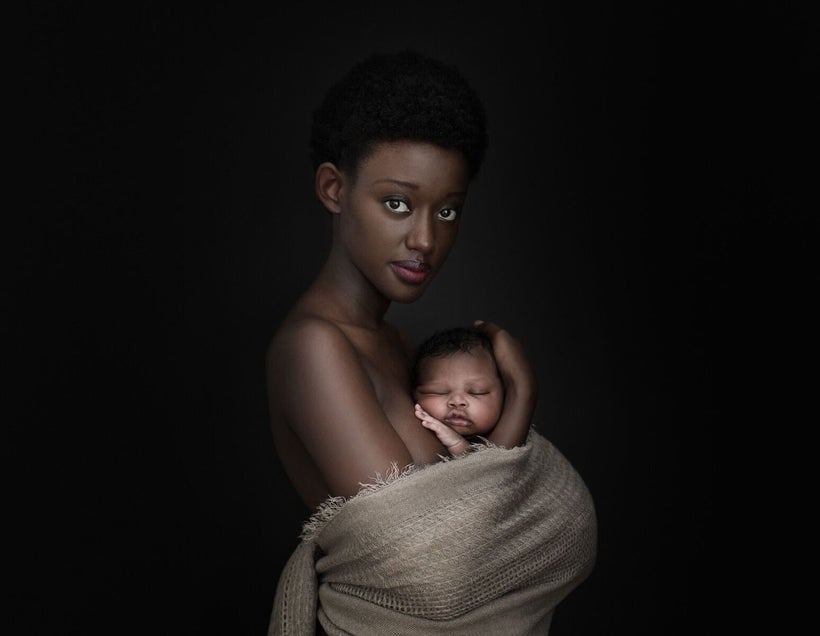 MK: Your artwork focuses on mothers and expecting mothers. What inspired this type of art?
LM: I have always been passionate about working with women, capturing their beauty with my lens. For years, I was attracted to fashion photography, inspired by Steven Meisel, Patrick Demarchelier and Irving Penn. I began teaching myself this craft. I also tried the concept of creating editorial style portraits for everyday women, and received incredible feedback. I knew then that I wanted to create magazine style photo shoot experiences for real women. This was my light bulb moment, when I realized that I wanted to capture this unique, emotional beautiful moment in every woman's life; then the puzzle pieces came together.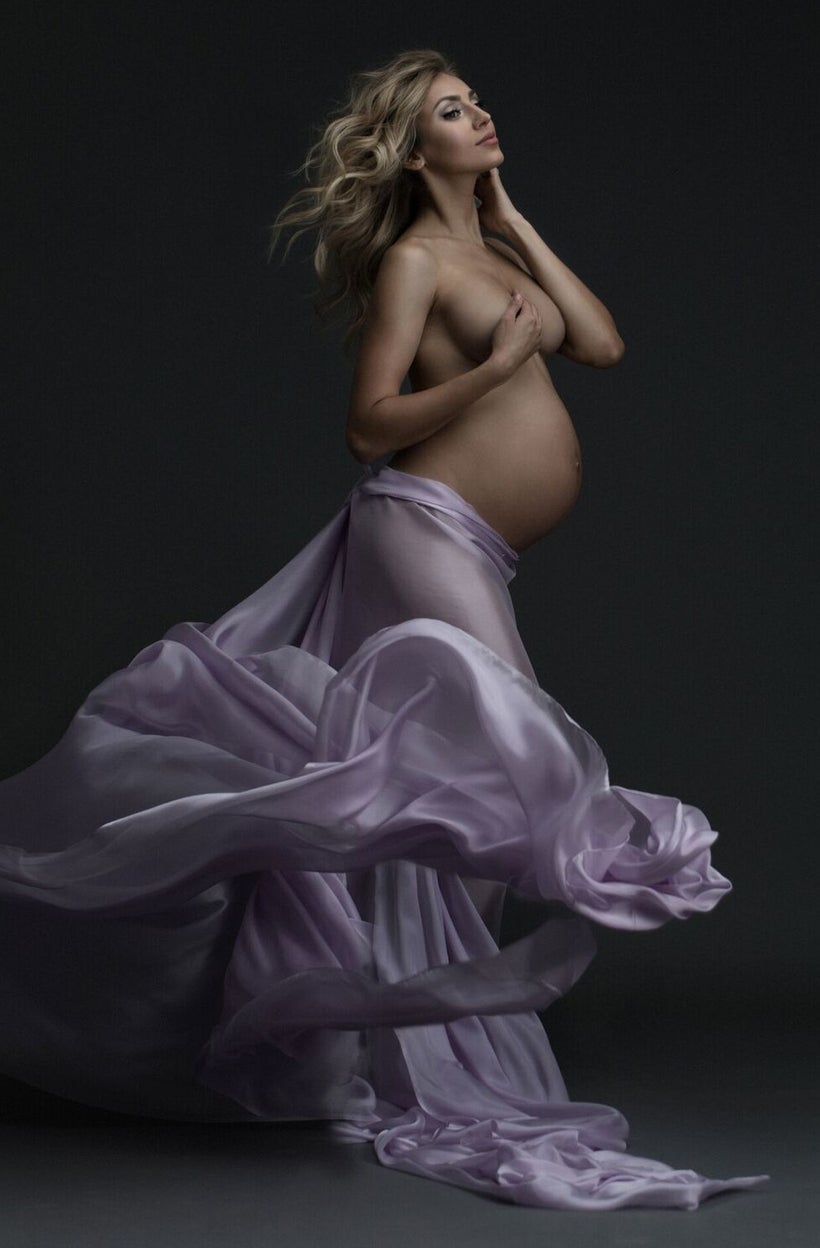 MK: Your photographs capture the soul of your subjects. What do you see in your subjects and how do you connect with them?
LM: I see beauty and strength, I think every woman has it. And I try to capture it with my lens. I want the women I photograph to feel natural, free and strong. To do this, I create a relationship, an intimate connection with my subjects. Every woman I photograph has her own unique, extraordinary story that inspires me. I get to know her story. When "she" can let her true self be seen...that is the moment I look for and capture. This is the magical moment, when I feel the camera between me and my subject disappear and I can see a bit of her soul.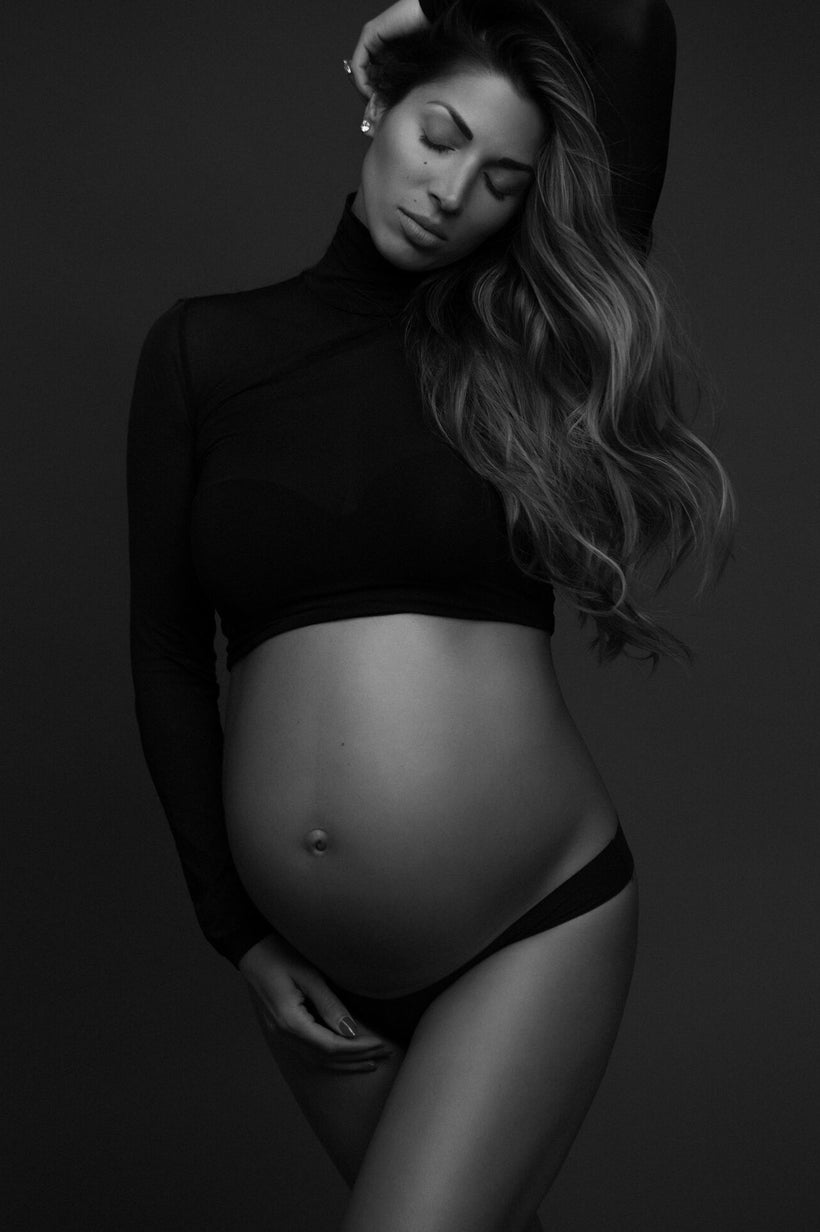 MK: In a world where nudity is used to exploit women, you've made it beautiful. What shaped your perspective?
LM: Nude photography is how I express my creativity, and allows me to give something more original and personal to the world. It's more exciting to work with subjects who have no dress, no accessories or props to rely on. When I started photographing pregnancy, I did simple, nude, black and white shoots against gray wall in my Brooklyn apartment. The women I worked with were happy to bare it all for those timeless images. I believe pregnancy is best captured nude. To help woman embrace the changes their bodies are going though through is timeless, and will never go out of style.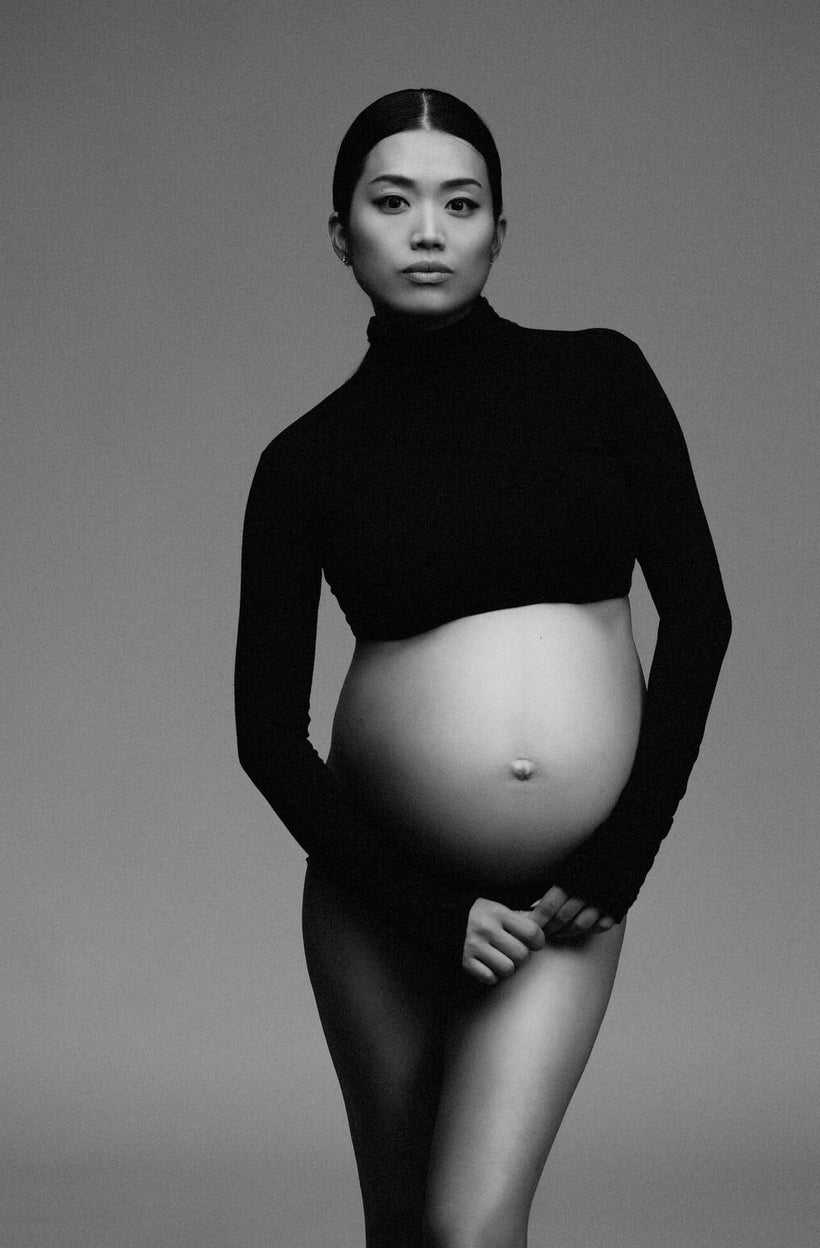 MK: How do you help women feel sexy for maternity shoots or nudes?
LM: A maternity session is more than just a photo shoot, it is a unique experience in which the mother-to-be feels relaxed, beautiful, pampered, and empowered. We make very woman feel like she is a superstar . There is nothing like posing with your hair blowing off your face, silk fabrics wrapping your body, and embracing your baby bump, while having a team of artists attend to every detail.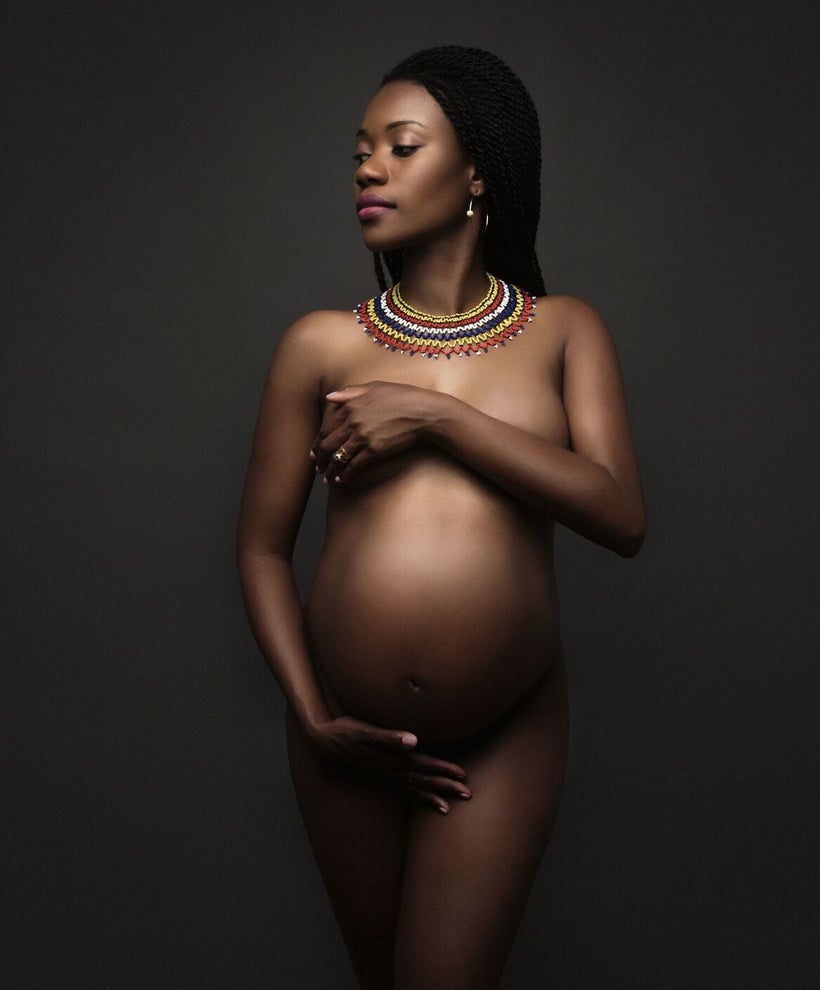 MK: How do you get babies to look so peaceful and happy in those photos?
LM: Newborn photography is so different from traditional portraiture; however, at first, it was challenging, as I knew nothing about babies, and they refused to "pose" for me. I learned how to work with babies' energies and to read their cues.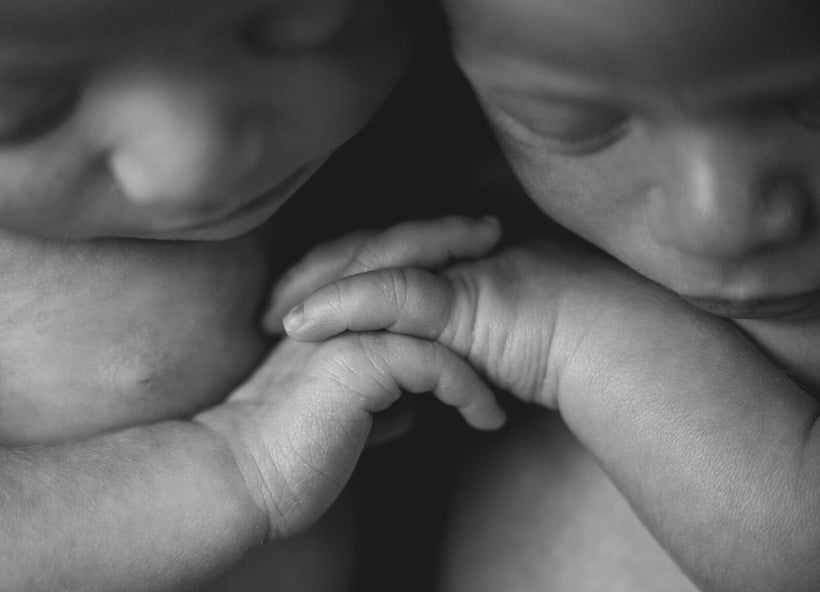 MK: How does your work empower women?
LM: I love helping women, especially pregnant women, embrace the changes their bodies go through. I love helping women see their beauty, and inspiring the confidence that they can take on motherhood. I want for my art to help women redefine how they look at the changes of their body during pregnancy. I love showing them how incredibly magnificent, powerful, strong and beautiful they are.
MK: Tell us about The Lola Melani Fund and its mission?
LM: The Lola Melani Fund supports mothers and expecting mothers, caregivers and their families who have experienced challenges -- helping them reclaim their inner strength and courage by rebuilding their confidence. My photography is going to be just one way we will be doing this to help spread our mission. I'm excited about sharing more when we launch! I also, often lead educational workshops to encourage women to follow their passion, and I offer mentorships to women who want to learn about photography.
MK: What advice do you have for budding photographers?
LM: My advice is to stay true to yourself. Copying and trying to be someone will only get you so far. Find your niche, stop comparing your work to others, own what you do and be proud of it. Don't be afraid to be different. Artists, have an incredible gift - to create. Each of us has the power to create our unique "vein of gold".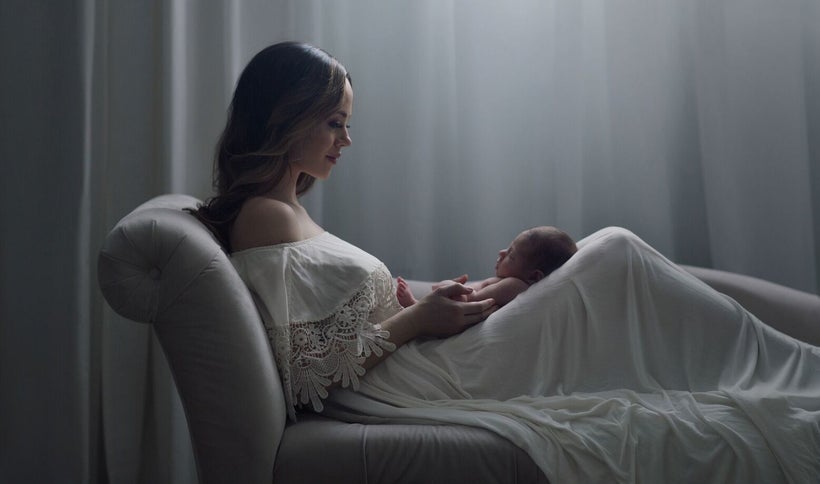 LM: I'm a photographer, entrepreneur and Founder of The Lola Melani Fund. I am also an artist obsessed about her craft!
MK: Do you like being photographed?
LM: I am a bit of a control freak and a perfectionist. So, whenever I am having my photo taken, I might not be the most easy subject! Almost every pregnant woman I photograph asks me who will be taking my photos when I am expecting. The answer is, "the camera mounted on a tripod with a remote control. I will control the process!"
Visit Lola's website to learn more about her amazing work!
This post was published on the now-closed HuffPost Contributor platform. Contributors control their own work and posted freely to our site. If you need to flag this entry as abusive,
send us an email
.