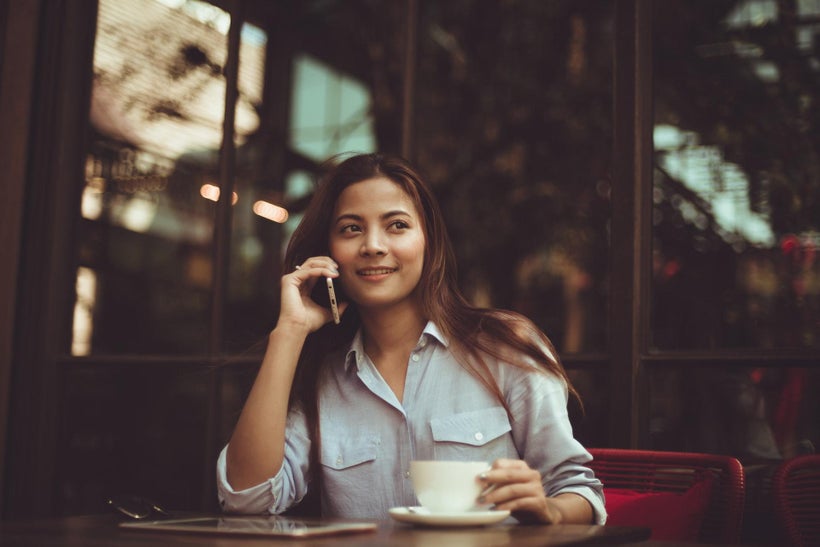 What does the phrase "peace of mind" mean to you? That's the question we all have had to ask ourselves at some point, leveraging our individual experiences with the risks we are willing to take to assure a more peaceful existence. This question is highlighted more significantly when serious implications arise for your longterm health and wellness. Imagine for a moment that you visited your regular physician for your yearly check-up, expecting nothing out of the norm. Okay, so maybe your sweet-tooth has been at its peak lately, but that couldn't possibly have done any harm. Could it? Come to find out, your body may be in much deeper waters than just a sudden sweet tooth: your diagnosis is scary, the prognosis is even scarier, and the only treatment option given has disastrous side effects.
Up until this point, you have never considered the importance of second opinions, but it seems to be the best way to go. About 15% of diagnostic cases have been found to be made in error, and that should be enough to give you pause about what your next best step should be. It is okay to feel the need to seek alternative counsel about how best to move forward, and this is where Advance Medical steps in, providing you with personalized attention to your individual medical situation.
Medical accessibility with a passion and purpose would be a fitting first thought that comes to mind when you consider Advance Medical. More than just a company in the business of second opinions, Advance Medical is proud to describe the interdisciplinary work that it performs as, above all else, medical advocacy, according to Medical Director, Dr. Heather Towery. To put it simply, no other company provides patient members with the opportunity to directly access physicians via a 24-hour platform. Advance Medical, on the other hand, assigns a Physician Case Manager (PCM) to each member, an expert and experienced physician with a dedication to maintaining a more well-informed patient-base. No one situation is like any other, and whether it is providing clarity for what has already been said by a doctor during a physical visit, or working tirelessly to help find the next best step, PCMs are a ready resource for all who have the Advance Medical services available to them.
While typical doctor visits may only last a couple of minutes, and will more than likely leave you with significantly more questions than answers, PCMs at Advance Medical make themselves available to be the go-to person for unanswered queries. This especially comes in handy with a harrowing diagnosis and suggested treatment option that looms large on your nerves. With a person-centered approach to care, regardless of its virtual nature, each PCM commits to being an empathetic listening ear, and a proactive member of the medical community. PCMs do all the legwork necessary to request all relevant medical records, including imaging, and seek out any renowned expert in a particular ailment or chronic condition for a look into alternative solutions and possibilities, without limitations to one particular network.
Recently, Sara*, found herself in such a harrowing situation as a pregnant 32-year-old with a deep desire to become a mother. At the 35-week mark, a routine visit to her doctor resulted in the diagnosis of a rare condition for the unborn child, with the only suggestion being to induce labor via caesarean section. Admittedly, the doctor was not familiar with this condition, and with powerful foresight, Sara made a call to her PCM at Advance Medical, spurring the recruitment of the only two experts in this rare condition in the United States, and offering informed information that prevented an unnecessary gamble. The expert solution was simply to proceed to full-term with the pregnancy, and ensure that delivery is within a facility that houses an exceptional neonatal intensive care unit. Inducing labor would provide no foreseeable benefits or preventions for either mother or child, and Sara's phone call may have prevented an unnecessarily devastating outcome.
Working with a number of large companies that are interested in providing their employees with access to the best medical care available, Advance Medical is free of charge to these employees. Once they are assigned to a PCM, this relationship is ongoing, creating a direct line to a physician via email, telephone, secure chat, mobile app, or even video calling. Over the course of a couple of weeks from highlighting a medical incident, on average, members interact with their PCM for more than 300 minutes, a stark contrast to the typical doctor visits of current. Not only is the amount of time spent providing individual medical advocacy for a member above average, but the value of the support provided is regularly lauded as being exceptional.
The old adages regarding men harboring a disdain for proactively seeking medical care make the following data positively surprising: about 50% of Advance Medical's members, seeking advice and counsel of their PCM, are men. One reason that this might be the case, according to Dr. Towery, is that this service does away with having to physically transport to a doctor's office for a visit, filling that gap of inconvenience. Another factor may be that partners are given freedom to contact PCMs as well, giving them the opportunity to give a nudge about that mysterious lump that their partner refuses to go have checked out.
Advance Medical was borne from a desire to provide a unique solution to longtime issues with medical accessibility and understanding, and the company continues to grow in leaps and bounds. With over 60% of medical doctors on the roster being women, as a place of employment, it has made a conscious effort to equitably recognize, and give opportunities to medical experts without regard for what their family obligations may be. The work that Advance Medical does on a daily basis for the past eighteen years can be credited to its commitment to compassionate, and medical expertise.
This post was published on the now-closed HuffPost Contributor platform. Contributors control their own work and posted freely to our site. If you need to flag this entry as abusive,
send us an email
.