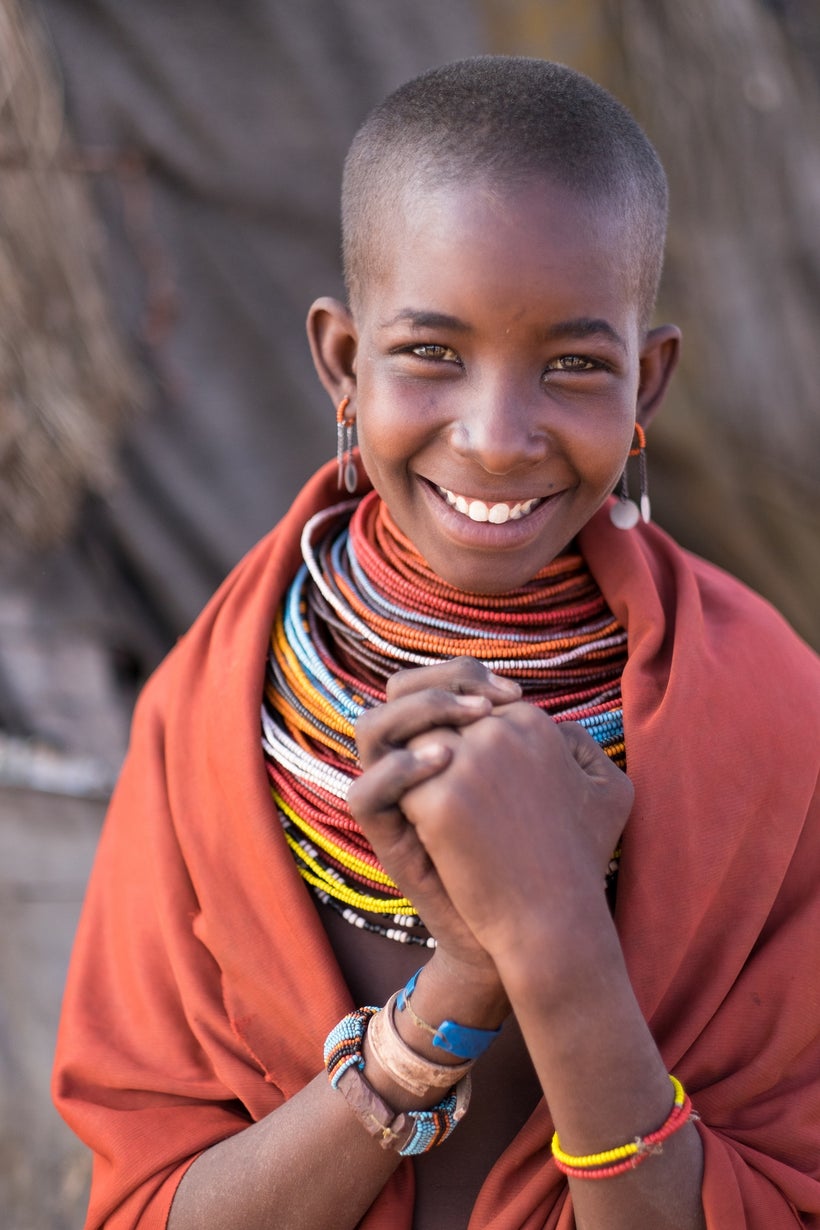 In 2011, the United Nations adopted Resolution 66/170 and declared Oct. 11 the International Day of the Girl Child, to "highlight and address the needs and challenges girls face, while promoting girls' empowerment and the fulfillment of their human rights."
When we launched BOMA's poverty graduation model in 2013, we knew that it was imperative to put women and girls at the center our work. My co-founder Kura Omar and I had spent two years traveling to communities throughout northern Kenya, listening to the stories of the women and children left behind in these remote villages as the men traveled hundreds of miles away searching for grazing land for their livestock. We saw the extreme challenges the women face in an area where infrastructure is scarce and opportunities to earn a living through employment are limited. We saw how women disproportionately bore the brunt of shocks like extreme drought as they struggled to provide for their families. And we heard over and over, "If only I had something, something that was mine, so that I would not worry about feeding my children."
The women were not asking for a handout. They were sharply aware of their reliance on food aid, which is a necessary humanitarian response that helps save lives but this in turn treats people like passive beneficiaries that reinforces a cycle of dependence. They were asking for a solution.
The BOMA Project developed a model that systemically addresses that challenge. Operating at the nexus of four of the UN Sustainable Development Goals (eradicating hunger, ending poverty, combatting gender inequality and mitigating the effects of climate change), BOMA implements a gender-focused poverty graduation program in the drylands of Africa that comprises over 40 percent of the continent. Women in the drylands are accustomed to droughts and dry seasons but now they face extraordinary hardships that are exacerbated by gender discrimination and barriers to self-determination.
We know, and our model has proven, that if we give women access to resources – capital, training, mentoring and a structure to save money – that not only do they and their families benefit, but whole communities can be transformed. Research has shown that women reinvest up to 90 percent of their incomes back into their families, compared to just 30-40 percent by men: "Investing in women and girls creates long-term social and economic benefits for all individuals, their communities, and the world as a whole." ("10 Reasons Why Investing in Women and Girls is So Vital," GlobalCitizen.org)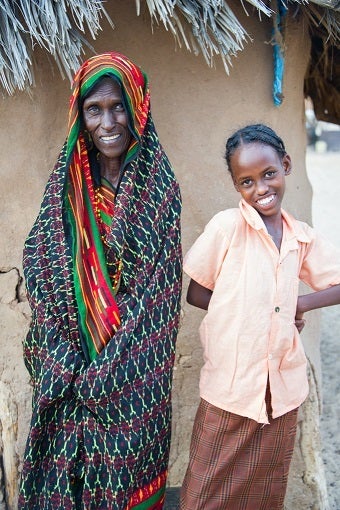 Breaking the generational cycle of extreme poverty is impossible without investing in women and giving future generations of women the tools to create a pathway out of poverty. Women like Mekona Galgallo Arbar and her daughter Gano. Mekona is one of 903 participants who exited BOMA's graduation program in October 2015. Mekona and her business partners run a small duka (kiosk) selling staple goods such as flour and sugar – goods she never used to be able to afford. "When I used to beg for credit, no one respected me," says Mekona. "Now, I am respected." With three children to support, and no other source of income save a few goats, she used to struggle to pay school fees and feed her family. "Before I was in BOMA, my kids and I would go to bed hungry," she says, "sometimes for two to three days." Now, she does not worry about where her next meal will come from, and her children are no longer expelled from school for lack of payment. Gano, her youngest daughter, even dreams of becoming a teacher.
"Life is very different now. "I love my mom a lot because she takes me to school. Now I want to become a teacher."
For girl children like Gano, education means not only a potential livelihood, but increased agency over every aspect of her life, from when and how many children to have, to increased decision-making power in her own household, to the ability to travel and expand her world.
"With even a few years of primary education, women have better economic prospects, fewer and healthier children, and better chances of sending their own children to school. If girls' education continues to secondary level, they will be better equipped to make informed choices about their lives." (Organisation for Economic Co-Operation and Development)
BOMA's program focuses on empowering women living in extreme poverty. But equally, our priority is also ensuring that their girl children are enrolled in primary school, because it means the next generation of women will be better able to provide for their families, send their children to school and experience improved health outcomes. And while BOMA participants are able to achieve greater independence and financial security through our program, they still face many practical, cultural and societal barriers that impede their ability to enroll their girls in school. This is some of the hardest work that our field staff are doing yet we are getting traction on this goal because of our commitment to local leadership. All of our field staff come from the villages in which we work, and they understand how we have to slowly and respectfully confront entrenched customs. But every day we see success and we know that this important work is our contribution to a world free of poverty and violence. We applaud the global community for recognizing International Day of the Girl Child and we are proud to be part of this important effort.
This post was published on the now-closed HuffPost Contributor platform. Contributors control their own work and posted freely to our site. If you need to flag this entry as abusive,
send us an email
.