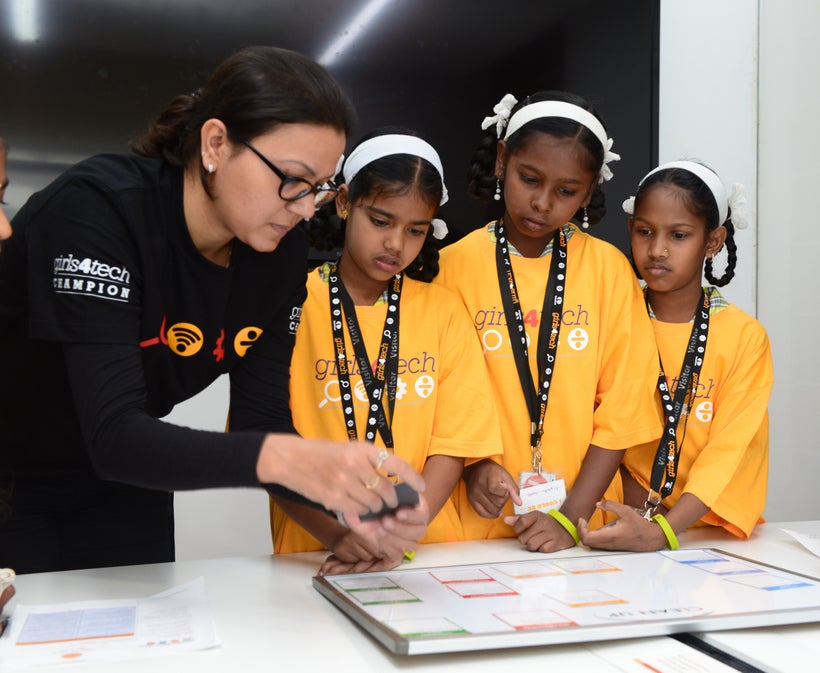 On the International Day of the Girl, American president Donald Trump recognized how "girlhood shapes the lives of all women," promoting "the empowerment of more than 1 billion young girls growing up around the world.," he said in a statement.
President Trump acknowledged the world's 1.1 billion girls are a source of power, energy, and creativity, reaffirming his administration's "commitment to ensuring that every female, young and old, is empowered to pursue her dreams."
Last month the American president affirmed his commitment to enabling and encouraging students across the country to engage in high-quality STEM education, including computer science. Citing evidence stating coding skills and STEM literacy will be "critical to achieving high-paying jobs of the future," Trump called for "leadership in this country -- women and girls and for every child in America."
According to the World Economic Forum, women remain a minority in STEM-related careers. In the U.S. alone, fewer than a quarter of STEM jobs are held by women, despite being more than half of the workforce.
Serving in a socially responsible manner, Mastercard recently set a goal to reach 200,000 girls (ages 10-13) around the world with its signature Girls4Tech. Yesterday the multinational technology company kicked off a global marathon of STEM (science, technology, engineering and mathematics) workshops in celebration of the International Day of the Girl.
"It's critical that today's students have access to the support and encouragement to achieve their dreams. Providing access to STEM principles is one way we can make a difference today," said Susan Warner, Mastercard's Senior Vice President of Internal Communications.
"When we first talk with the girls, they're not thinking about a career in fraud detection, cryptology or technology, but when they leave, they're thinking just that," said Warner.
UNESCO estimates, 130 million girls between the age of 6 and 17 are out of school and 15 million girls of primary-school age — half of them in sub-Saharan Africa — will never enter a classroom.
Partnering to pave a path to reaching 200,000 girls, Mastercard collaborated with top engineers and technologists to create a curriculum that teaches the foundations of STEM principles.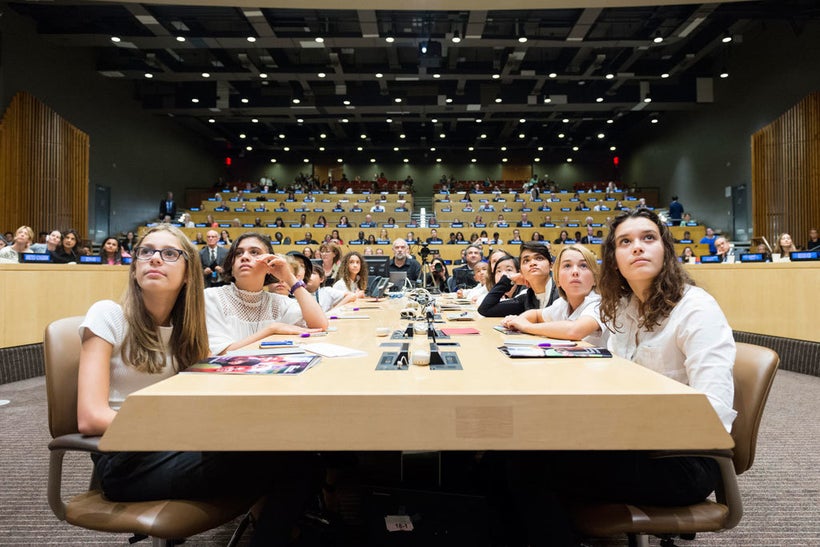 Girls4Tech, an award-winning education program aimed at creating future problem solvers, alongside Project Inspire — a program implemented with UN Women to support entrepreneurs creating a better world for women and girls in Asia and the Pacific — recently led a Gender Fair recognizing the Mastercard's real and real and substantial commitment to women's equality.
Through this month's efforts alone, the payments industry leaders will reach over 1,400 students, reaching more than 30,000 girls, across 17 countries, over the past three years.
"We're pleased to have the chance to promote STEM and have Girls4Tech be part of the Be Better curriculum," said Alan Wang, CEO and co-founder of Be Better — China's first non-profit organization dedicated to financial education for children and youth.
"We believe empowered girls are the key to a brighter future. By providing innovative programs like these, we're creating the next generation of problem solvers and change makers," said Wang.
This post was published on the now-closed HuffPost Contributor platform. Contributors control their own work and posted freely to our site. If you need to flag this entry as abusive,
send us an email
.