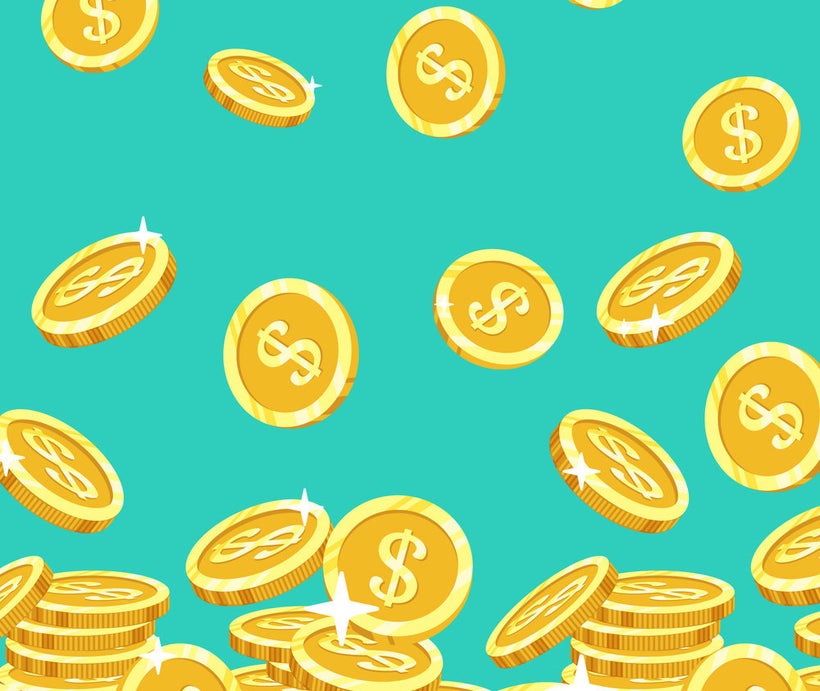 New fundraising mechanisms known as initial coin offerings (ICO) are turning heads in financial and technology communities alike. Regarded by experts as the "fundraising of the future," this method of raising capital for a specific project, involves companies issuing digital tokens in exchange for virtual currency (i.e., bitcoin, ether).
Although first popular with the crypto community, the recent rise in overall popularity has gained the attention of the mainstream and even pulled in well-known media personalities like Floyd Mayweather and Paris Hilton. ICOs have also attracted large, globally recognized brands such as Kik, with the Canadian-based messaging app raising nearly $100 million during its token sale.
From young startups to established companies, ICO focused crowdsales are attracting serious capital. CB Insights, a tech market intelligence platform, reported that more than $2 billion have been raised through ICOs over the past year and the number of deals and dollars are increasing at a faster rate than IPOs. These astonishing figures illustrate the growing trend of entrepreneurs looking to build on blockchain technology, a decentralized database of unalterable transaction records, to take advantage of this new way of securing funds. Here's a closer look at ICOs and what's at stake for those looking to get in on the trend:
An Unconventional Investment
While many generally compare ICOs to initial public offerings (IPO), there is actually a world of difference between the two. Most notably, IPOs need to file a comprehensive prospectus and register with multiple government agencies, while ICOs primarily require a technical whitepaper to market the campaign and secure investors.
In the U.S. for example, companies pursuing an IPO offering work closely with the Securities and Exchange Commission (SEC), the Financial Industry Regulatory Authority (FINRA), as well as the individual states, in which they want to offer securities. This process alone can take upwards of six months, and during this period, the company's activities are restricted and closely monitored to ensure full compliance with strict regulations. Consequently, a major benefit from this rigorous process is that it investors are more protected from scams and other types of investment fraud.
By contrast, the concept behind an ICO offering is actually much more comparable to a typical crowdfunding campaign on Kickstarter or Indiegogo, than it is to an IPO offering. With ICOs, early adopters can fund a project, usually in the development stage, based on their passion and support for a concept, with no immediate equity gained or expected in exchange. The same idea is generally true for coin offerings; some may see a return, but it's usually not the case. This grassroots appeal, coupled with an extraordinary number of existing ICO campaigns makes for a very crowded ICO space. For these reasons, it is crucial companies pursuing an ICO distinguish themselves from the crowd - more on ways to do this later.
New Opportunities for Promising Startups
Raising money without a proven business concept or successful track record can be very difficult, which explains why the ICO option makes so much sense for innovative technologies. Simply put, an ICO often expedites success for a hopeful venture that may otherwise be overlooked by venture capitalists.
This monetary disruption via massive crowdsales is reinvigorating young companies that often have little or no users or sales- something rarely seen in traditional markets. Understandably, the freedom from not requiring strict regulations, as well as the cost efficiency of cutting out the middleman and going directly to the public to raise funds, proves enticing to companies and users and buyers that support them alike. In addition, this fundraising method is vigorously supported by crypto backers who believe in new open source projects, and in the process, further expands the advancement of blockchain technology the community vouches for.
Backers and Regulators More Aware of Illegitimate ICOs
Unfortunately, there are many horrifying ICO instances of victims who have been defrauded by unscrupulous ICO offerings which were developed specifically as scams. However, these deceptive endeavors are not connected to the shared mission of the crypto community that promotes safe ICO practice and open source technology. An award-winning blockchain expert explains:
"There are many startups that are attracted to the rising investments and interest in tokensales," said Igor Barinov, blockchain expert and co-founder of Oracles Network. "However, campaigns with a meaningful mission to support growth of the blockchain community and open source technology are the successful ones. As the crypto community is becoming more educated and increasingly aware of scams, a growing amount of illegitimate projects will not meet their ICO goals."
The SEC is partly responsible for the growing awareness of fraudulent ICO campaigns. They recently stepped in to warn the public about rising "pump-and-dump" ICO scams where fraudsters "manipulate a stock's share price or trading volume by promoting the company's stock through false and misleading statements within the marketplace," and cash out when victims buy-in. Additionally, governments in China and Korea have recently banned ICOs in their countries to prevent illegal activities and crime.
The growing awareness of fraudulent ICOs has augmented skepticism, making the public ever more vigilant and focused on verifying a project's credibility. Which brings us back to the fundamental decisions companies can implement when considering an ICO offering. Good ICO policies not only help a company set itself and its ICO campaigns apart from the competition, but also provide a legitimate crowdfunding opportunity that benefits ICO organizers and its supporters alike.
For example, by effectively communicating a project's specific goals, the interest of potential token buyers' greatly increases, as the company can establish verifiable certitude to its prospective backers. A Moscow-based company, which incidentally is launching its own ICO this fall for a decentralized peer-to-peer livestreaming VR platform, explains the importance of outlining a company's objectives well before the buying and selling of ICO tokens commences.
"Before considering an ICO, young startups especially need a solid outline that covers its products and services, the problems they will solve, and how, and the token deployment and plan," said Stan Glukhoedov, co-founder and CEO of Prosense.tv. "Successful campaigns create a strong value proposition for backers by clearly explaining the rewards and ensuring the backers' trust at all stages of the process. This is supported by ICO listings, community managers who answer questions and provide updates, and a public relations and marketing team that raises awareness and credibility of the company and its project. Then, when it is time for the launch of the crowdsale, individuals are not only aware of the initiative, but also intrigued, confident and ready to invest."
As the growing momentum for ICO funding continues, the importance of thoroughly researching an ICO opportunity and validating its authenticity, such as via verifiable certitude, becomes paramount when circumventing scams and other pitfalls. Likewise, the decisions made early in the ICO planning process by a company can dictate the overall success and help position a token sale favorably within the crowded ICO marketplace.
This post was published on the now-closed HuffPost Contributor platform. Contributors control their own work and posted freely to our site. If you need to flag this entry as abusive,
send us an email
.