If you're running a business-to-business (B2B) enterprise, you face a unique challenge. Business-to-consumer (B2C) companies can choose from a wide consumer market with their messages, using the many platforms now available. B2B organizations must identify companies that might be interested in their products or services, find the appropriate person to contact within that organization, and then source contact information for that person.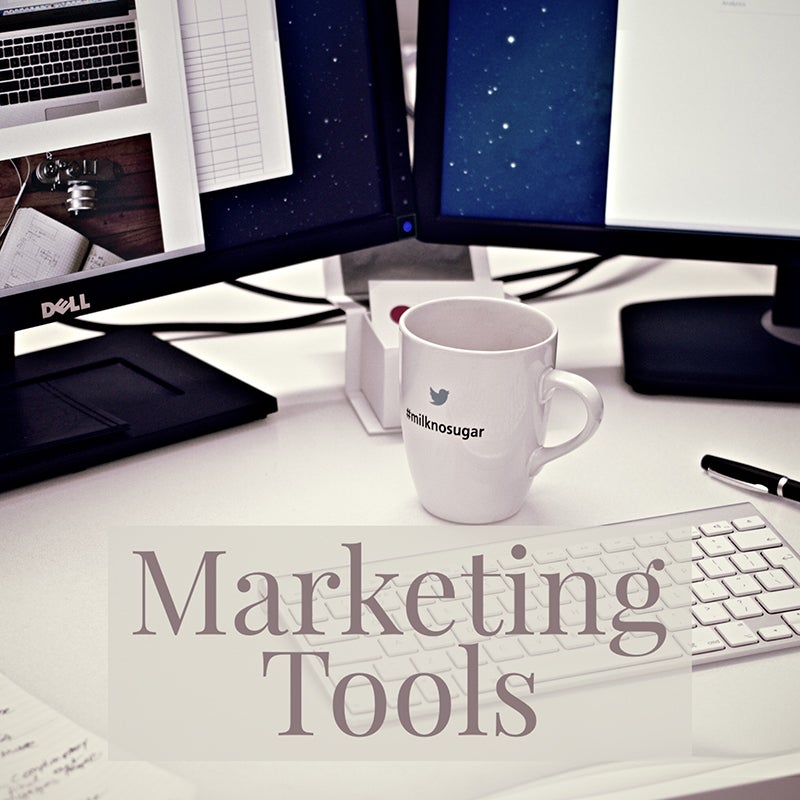 When sourcing leads, experts recommend identifying between three to ten contacts per organization. Locating all of those contacts can be time consuming, though, straining teams that already have too much to do each day. Fortunately, technology can help. Here are a few top-shelf marketing tools that can help you find winning B2B leads.
Demandbase specializes in account-based marketing, using a customer's browsing habits to provide ads after they leave your site. The software recognizes buying signals in customers and targets them with ads that are most likely to get results. Demandbase works with companies in a variety of industries, giving them an advantage if your business specializes in areas like software, financial services, manufacturing, or healthcare. The technology also integrates with your CMS, CRM, and marketing automation software to allow information to flow seamlessly between systems.
High-quality leads are essential to any outbound marketing strategy. LeadGenius uses a company's ideal customer profile to find the businesses that are most likely to fit its products or services and then gathers contact information for each business. Instead of compiling a general list of contacts with information that may be outdated, businesses will have an up-to-date, verified list of businesses and contact names that ensure they're getting to the right decision maker on the first try. In addition to its advanced data collection technology, LeadGenius uses a research team of experts who employ a variety of approaches to find the best person at each business.
In providing a comprehensive, yet affordable, CRM and project management platform, Insightly offers a way to manage all your leads, contacts, vendors, partners and suppliers while also tracking all projects at every stage, including activities, performance outcomes, and milestones. Additionally, it offers social CRM, which means that it can detect every social media profile associated with a contact's email address to help you stay on top of how each contact is interacting on social platforms, including your own. Insightly's other features include a task dashboard, reports, mobility and integration with numerous tools like Google apps, Mailchimp, Dropbox and more.
Rather than dealing with the mess and inefficiency of managing so many tools for marketing, sales, and operations, Ontraport brings them all together, including tools, data, and customer information, for better customer experiences through full automation. The result of having this complete system will provide you with the ability to publish web pages and mobile sites quickly and effectively, track campaigns, sell products or services and organize your business from anywhere.
Radian6 has been incorporated into the Salesforce Marketing Cloud, allowing businesses to monitor customer activity online. The software mines data from social media and delivers it in the form of actionable data, including demographics, trends, and intent. This resource will be especially beneficial to companies interested in learning how businesses feel about the type of products and services they sell, with the information allowing them to address customer opinions. In addition to social media, Radian6's technology also reviews forums and boards.
Like Demandbase, Dstillery monitors customer interactions to deliver retargeted advertising. The company's sophisticated approach to advertising can be used offline, as well, even monitoring customer behavior at sporting events. Dstillery uses data points to learn more about customer patterns and helps brands use that information to reach out to their own customers. Since Dstillery provides a personalized approach, campaigns can be structured to appeal to contacts at businesses rather than the general consumer market. The software also has the ability to weed out the bad data that often comes with information gathering, removing bots, bad location data, and fraud to keep businesses from wasting time and money.
This global company helps businesses manage their display, social, and video advertising campaigns. For businesses that buy TV time to reach customers, The Trade Desk is an ideal choice, since it combines digital and traditional display spending in one platform. However, many B2B organizations limit their marketing to online only, since television is designed for reaching the general consumer market. However, The Trade Desk does work directly with each business to create a customized solution that works for them, so this might be a good option to price if you're shopping for an account-based marketing solution.
Competitive Advantage through Premium Tools
B2B providers that want to gain an edge over the competition can boost sales by using one of these premium marketing solutions. It's important to research the various platforms available and ensure they'll work within their existing environment before making a decision. Whether you're generating leads or presenting ads to potential business customers, your marketing team can benefit by having the right software in place.
This post was published on the now-closed HuffPost Contributor platform. Contributors control their own work and posted freely to our site. If you need to flag this entry as abusive,
send us an email
.