Fairytales do exist as The Stylish Dish discovers a secret garden cottage in the hills of Kodaikanal.The misty mountains of Kodaikanal, are a perfect winter escape with its fabulous view points, hearty dhabas, lakes and woodland trekking paths. It's a simple life, with a handful of restaurants, cafes, shops and cheerful locals. While there are things to do, in Kodaikanal it is all about where you choose to stay and your tryst with nature.
Kodaikanal hides a heritage gem - The Kurinji Estate, which is tucked away in its winding roads; a space where nature takes the spotlight and your photos require no filters. The property is managed by SaffronStays, a boutique venture that connects you to heritage homestays across the country. As you enter the gates a stunning view of the mountain range greets you, avid readers would agree that the cottage is like a work of fiction with its stone walls and dark green double doors. The property is a lush hilltop estate with a cottage set in 10 acres of cascading gardens. The interiors are homely but stately, reminiscent of old world charm with a fireplace, antique bar counter and wooden flooring. Our room was spacious, with an attached bathroom. Little details added warmth like a white shelf with Victorian bowls for our cosmetics.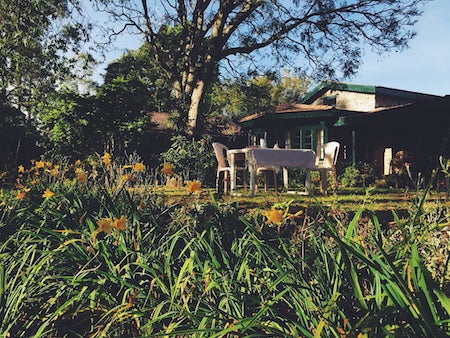 Built in the 1930's, this estate was briefly owned by a British Indian couple, who then sold it to a company. This year, the company launched it as a homestay via SaffronStays, which has swiftly gathered a niche following for its extravagant surroundings and warm hospitality. If whiling away your time is the agenda for the day, the Kuriniji Estate is well equipped with enough activities, you wouldn't need an excuse to step out - from game rooms and trekking paths to even a tree deck to admire the views, you will be spoilt for choice. The on-site caretaker Natarajan and his lovely wife Jacqueline, welcome you with warm smiles as they pamper you with homely meals, and set up your afternoon tea spots anywhere you wish in the gardens. When the chilly evening arrived, Natarajan prepared a bonfire under the stars with warm snacks to accompany our drinks. From organising our taxis, tours and picking up items from the grocery store on request, they were certainly not making it easy for us to leave. The property has four double bedrooms, which is ideal for a large reunion with the family or friends.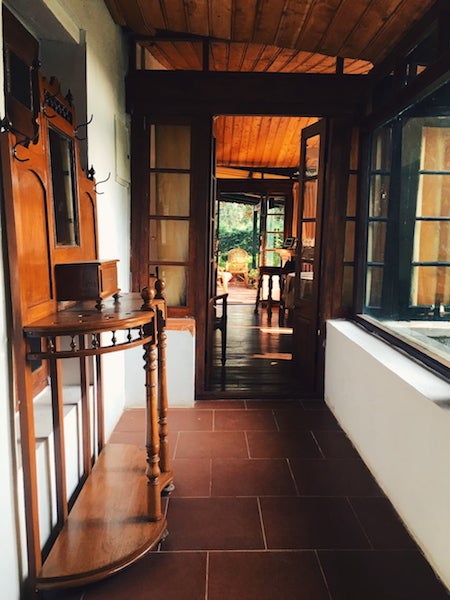 The property is picturesque as ever, with the charm of a vintage movie set. Waking up to breakfasts in the breezy garden, was an absolute delight. Natarajan, prepared cheesy omelettes with a selection of toast, marmalade and jam.The next morning, we devoured aloo parathas with pickle and curd - time moved slow and we enjoyed the fresh mountain air for hours.
There is something about sipping warm filter coffee while you are wrapped up in a shawl, with the view of the distant mountains. The estate is filled with beautiful spots for tea and coffee. From pretty little corners, a tree deck to a table by the lotus pond and patios - one is compelled to lounge about while you admire nature.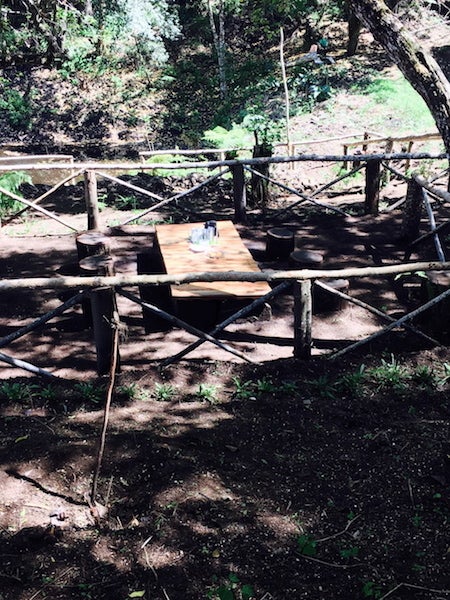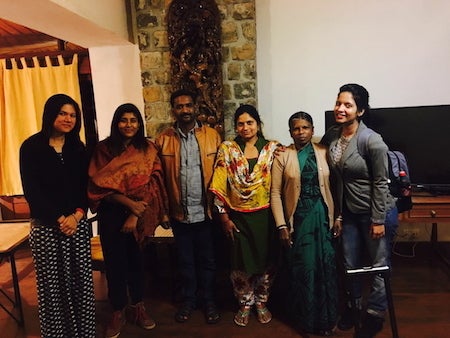 Things to do in Kodaikanal
When you manage to pull yourself away from the garden paradise of Kurinji Estate, Kodaikanal is famed for its many view points. The streets by the Kodaikanal Lake have plenty of little eateries, while the stalls cook some delicious street food that go perfectly well with the weather.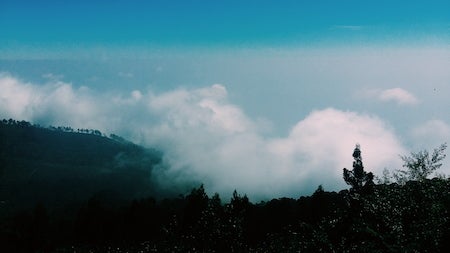 This post was published on the now-closed HuffPost Contributor platform. Contributors control their own work and posted freely to our site. If you need to flag this entry as abusive,
send us an email
.