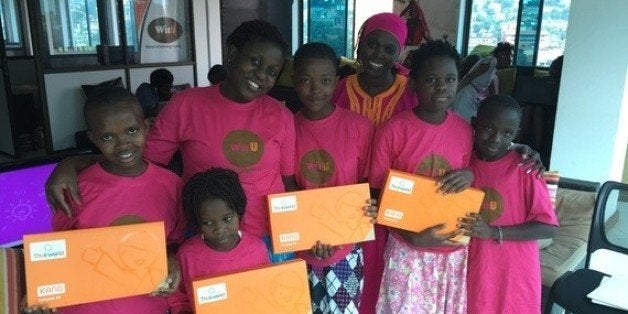 Wherever you wake up this week, in a refugee camp, in an orphanage or in a slum, you are about to embark on a journey, full of wonder, fun, and creativity.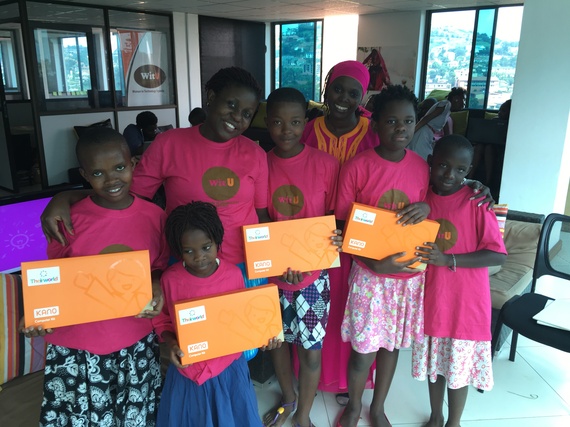 As we prepare to celebrate International Women's Day this week on March 8th all over the world, I thought to write this personal letter to you. Hopefully, you will have access to the Internet to read it soon or when you grow up like me and become a total tech connoisseur, you will Google it.
Early girlhood and adolescence periods are very challenging in the part of the world we come from. I grew up like many of you in difficult conditions in Africa. Some of us did not have a comfortable start in life, did not have the chance to go to school, or to learn how to read or write. We never had electricity, running water, nice fancy clothes, voices or platforms to raise our concerns, enough food to keep us healthy and strong, safe spaces or even basic girly stuff to help us keep our dignity intact. But after all, that hardship we have endured and are still enduring. I never thought in a million years that I would be writing this letter to you. You see, lack of something or pain is not defined by time or someone's actions. Each and every day, we are all gaining experiences, and one day you will be able to share your story like I am doing. I really believe in you.
I have good news for you; we have been working collectively and creatively for you and all girls out there. On March 4th, 2016, something super amazing happened at the Facebook offices in London. We officially launched the Girls Code clubs in Africa through #Rewritingthecode campaign and I am so honored and pleased that you will be part of the journey.
Through a charity called TheirWorld presided by a wonderful woman that I really admire called Sarah Brown, a group of us at Africa Gathering, the Kano team, Codeacademy has joined forces in creating girls code clubs. The clubs provide a unique chance for you to learn new technology skills in a safe place in Africa. We are beginning with the launch of an innovative six -month pilot project of design, so you can feel empowered through creative learning with Legos, the games you know and technology. I will be making sure this is well implemented on the ground. I have your back!
As of 2016, vulnerable girls are kept out of the workforce and unable to break the cycle of poverty, people just forget us, we are the missing millions in many places. We are left behind and let down. I was one of the lucky ones that escaped, hence I really want you to have the chance to learn, be part of the change and do well for yourself and your communities. I cannot give up on you! This is a journey that we will all take Together.
With the Kano technology that we will give you through the Code Clubs, you will be able to make and assemble for the first time a computer. You will build it and rebuild it multiples times, and where connectivity is low or non-existent, you can go to our safe spaces, still play and use it. The Code Clubs are run in a safe space within a school or tech hub, they will run once a week after school for six months at a time. You will be taught a programme of online coding content by a trained teacher and mentor, access numeracy and literacy, art and music to support your formal education, and be given a healthy snack to keep up energy levels and improve concentration. We girls need to keep healthy right!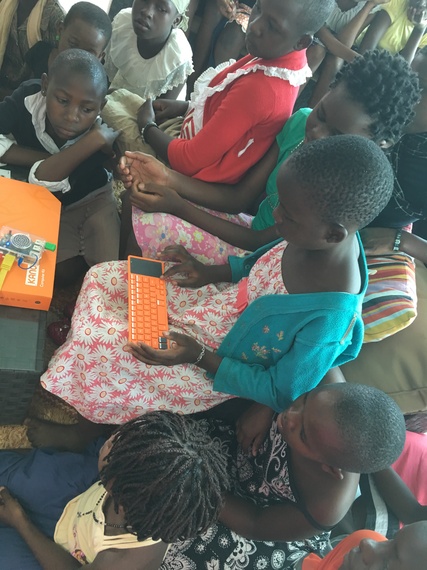 Don't worry, we thought about the future and how you can continue being part of this. The project aims to aid future mentors to be able to set up and run their own tech hubs in your villages. Girls who have completed the club will be encouraged to return to mentor the next cohort of girls to enable a self-sustaining model with community support to augment the scalability of the project.
Sarah Brown, President of Theirworld, said, "With a safe space to learn and play, a mentor to inspire, and access to technology to be able to explore, create, and code we can increase learning opportunities and empower girls to fulfill their potential. Every girl should have the same opportunity to go to school, learn and grow to have a future they choose".
The Campaign is not just a one-off event, or a celebrity feel good factor you see too often in our villages and towns in Africa. We are truly committed to reaching as many girls as possible and aim to raise awareness about the prejudice we girls face globally, as well as in Africa. We aim to change gender stereotypes, biases and discriminatory values for a generation of young women. That is powerful, don't you think?
I wholehearted believe that technology can help improve the lives of vulnerable girls counted in the bottom billion by demanding more accountability, less corruption in girls' programs, better institutions, and infrastructures and accurate Data for better decision making.Corruption, unconscious biases in vulnerable girls abilities to learn creatively, and lack of accountability and support systems by governments are the main hurdles standing in the way of girls having more prosperous lives. Through technology, this can be reversed or at least improved. Technology enables transparency and girls programs in Africa urgently need transparency, not pity.
In last decade, Africa, for example, has seen its geographical technological transformation through innovation and entrepreneurship, Surely, as we move forward with the Sustainable Development Goals, you girls need to be given the power to be part of this transformation, meaningfully. You will be the judge on the ground, locally, and in villages.
The successes of how the Sustainable Development Goals will be measured through women, girls and Data will depend on how your quality of education and gender needs, for example, has improved by 2030.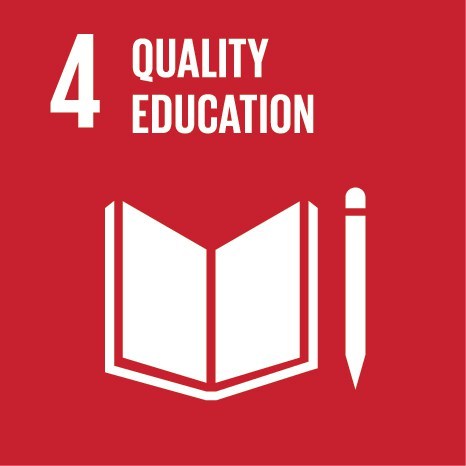 Your governments have clear indicators and if they don't want to leave you behind, they need to up their games.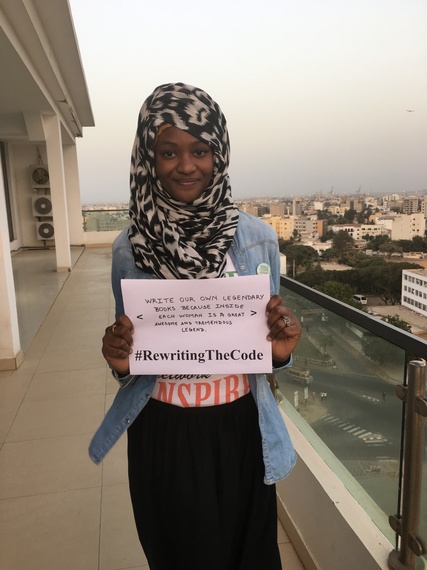 When Nelson Mandela said, "Education is the most powerful weapon you can use to change the world" it made me think we vulnerable girls will be uplifted out of Poverty if we have access to technology as a tool to change our lives. It is time for real and meaninful action.
Have a great International Women's day.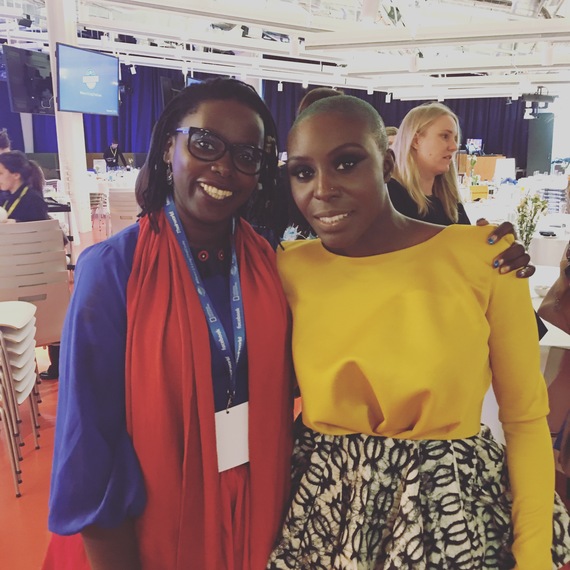 Continue being phenomenal, because you will be #RewritingtheCode as the adorable Laura Mvula said at the Launch of our Girls Code Clubs in London.