Think bigger women don't belong in a yoga studio? Think again.
In a video from Canadian retailer Penningtons, yoga teacher Dianne Bondy clears up a few myths about plus-size women and their abilities. She shows off her impressive balance and puts her headstand skills on display. The spot is part of the retailer's #IWontCompromise campaign, which celebrates self-love and acceptance.
Bondy, who wrote on her site that she "truly believes that yoga is for all," shared her reaction to the video on Facebook on Jan. 4, adding some solid body-positive wisdom along the way.
"There was a time that I would have [been] mortified to see my big body on film. I would criticize my weight, my size, my arms, just everything!" she wrote. "Today I am all about radical self-love. RADICAL SELF-ACCEPTANCE. I will no longer apologize for my body, for my size and for who I am. I stand in my power! I AM ENOUGH!"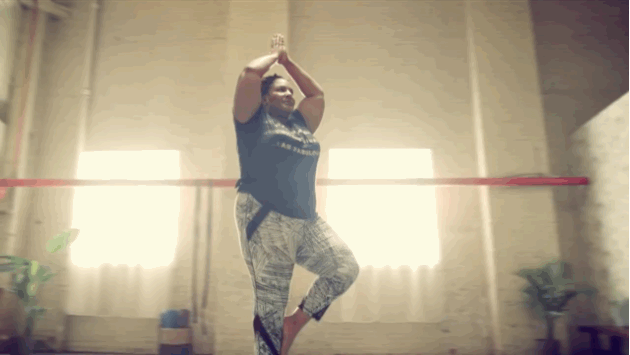 PHOTO GALLERY
#DropTheTowel Body Positive Campaign