CNN reports that musician Aaron Carter was arrested in Habersham County, Georgia, under suspicion of driving under the influence and marijuana possession.
According to the outlet, the singer was detained Saturday evening and is facing several misdemeanor charges, including DUI, possession of less than 1 oz. of marijuana and possession of drug-related objects. TMZ reports that Carter refused to submit for testing for suspected DUI.
Carter's girlfriend, Madison Parker, was in the vehicle and was charged with obstruction and two drug-related charges.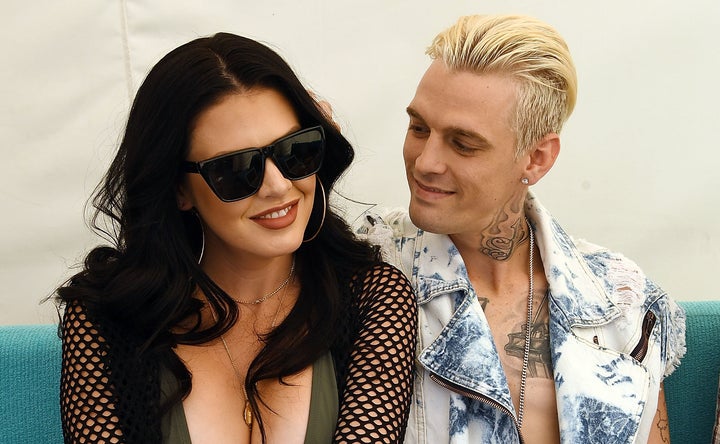 In 2016, Carter opened up to Entertainment Tonight about his monthlong stay at the Betty Ford Center in 2011, dismissing "misconceptions" that "I'm a meth head, or I'm a crackhead, or I'm a drug addict."
"I drink wine," he said. "I smoke weed. I have anxiety problems, I take medication for anxiety. I mean, it's just what it is."
BEFORE YOU GO