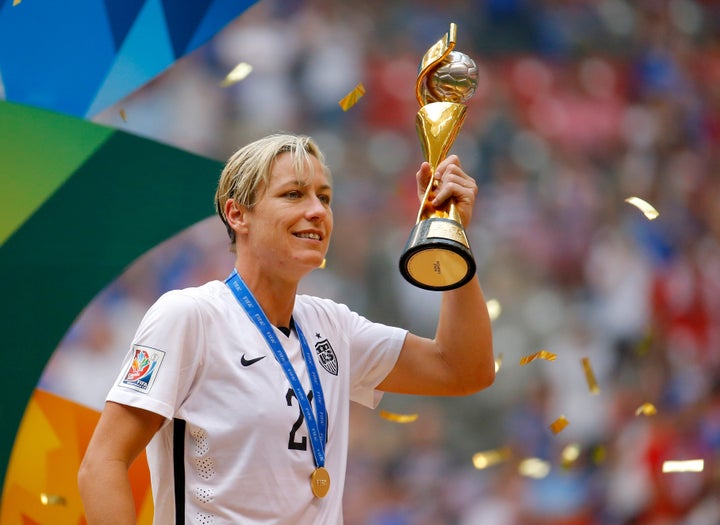 U.S. Women's National Team star Abby Wambach has been a huge presence on the pitch. But arguably her biggest impact in the past year has been off of it.
Leading up to this year's FIFA Women's World Cup, Wambach led the charge to reverse the decision to play the tournament on artificial turf. While Wambach, and plenty of others who joined the fight (including Kobe Bryant), drew attention to the absurd policy, the turf remained.
Now that the World Cup is over and Wambach and her teammates have returned as champions with the trophy in hand, the soccer player is still remaining vocal on the issue of natural grass.
Many watching the tournament might have questioned whether turf had any real impact, as seven goals were scored in the USWNT's 5-2 victory over Japan in the final game alone. There were a record 146 goals scored in the 2015 Women's World Cup, but Wambach said that number could've been even higher.
"All the games would have looked different [if played on grass]," Wambach told The Huffington Post in an interview this week. "There would've been more goals scored in the World Cup if it was on natural grass."
She continued, "Luckily we had Carli Lloyd on our team that day because everything she touched went into the goal."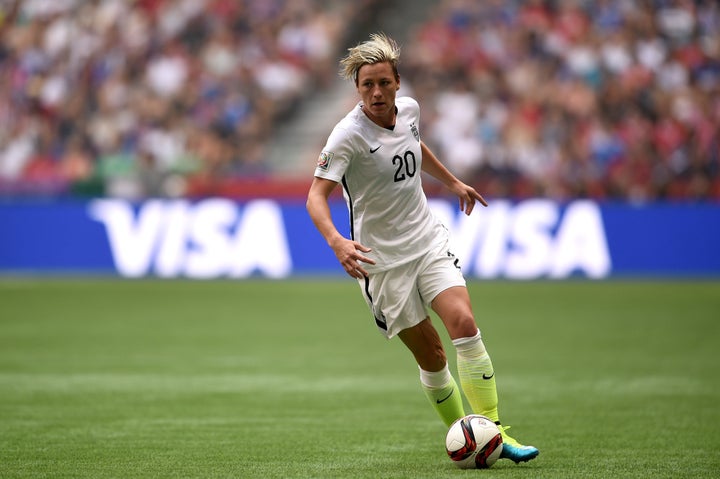 Though the tournament ended on July 5, Wambach added that she and some of her teammates are still recovering from playing on the "unforgiving surface."
"Just because we won didn't mean it didn't do damage," she said.
Wambach said she definitely will not play in another World Cup and said she has not made a decision on whether she'll make a play for the roster for the 2016 Summer Olympics in Rio.
"I'll be a year older, and it takes a lot out of you, so I haven't made a final decision yet," Wambach said, noting that it'll be a 18-women squad, down from the World Cup's 23.
"If called upon, if I make the roster, it would be hard to say no, but I still haven't made that final decision," she said.
While she won't be on the field forever, Wambach didn't rule out a future in FIFA or as part of soccer's governing bodies.  
"I think the sky's the limit. I think that I put myself in a position that -- I've learned a lot over the years of playing soccer and I've been able to experience a lot," she said when asked whether she'd ever purse a role in FIFA or Confederation of North, Central American and Caribbean Association Football, of which U.S. Soccer is a member.
"Whatever my next step will be, I'm sure it'll be involved with sports at some level," Wambach said. "And I'm definitely open to the idea of being in a FIFA position [or] role where some of the big decisions are made, not just for the women's game, but for the game in general."
PHOTO GALLERY
The Most Badass Photos From The Women's World Cup Final