At age 32, Joe Thomas doesn't remember things like he used to.
That could be annoying, even disconcerting, for the average person. But when you're a 10-year NFL veteran, it can be downright scary.
"I'm already seeing memory loss," Thomas, a perennial Pro Bowl selection at tackle for the Cleveland Browns, told "In Depth With Graham Bensinger" in a chat posted Tuesday. "And maybe that's just because of my old age, or maybe it's football. It's hard to tell." 
Asked to elaborate, Thomas told Bensinger, "You walk to the grocery store and you're like, 'Huh, I can't remember what I needed to get.' You know, just little stuff like that. ... If you let it really bug you, I think it can make you depressed."
The detrimental effects of repeated hits to the head, especially in professional athletes, have gained more media attention in recent years. Thomas said he is resigned to the possibility that he may face more serious consequences in the future, and he voiced concern over the disorders and premature death that have befallen brain-traumatized players. Thousands of former NFL players could be sharing in a $1 billion settlement from the league after lawsuits accused it of hiding knowledge that repeated collisions had serious, long-term cognitive effects.
"Those are obviously extremely scary and frightening things, but I think from my perspective, I can't do anything about it," Thomas said. "This was the profession that I have already chosen, and most of the damage has probably been done already."
It's an alarming interview from a well-spoken dude. Watch it above.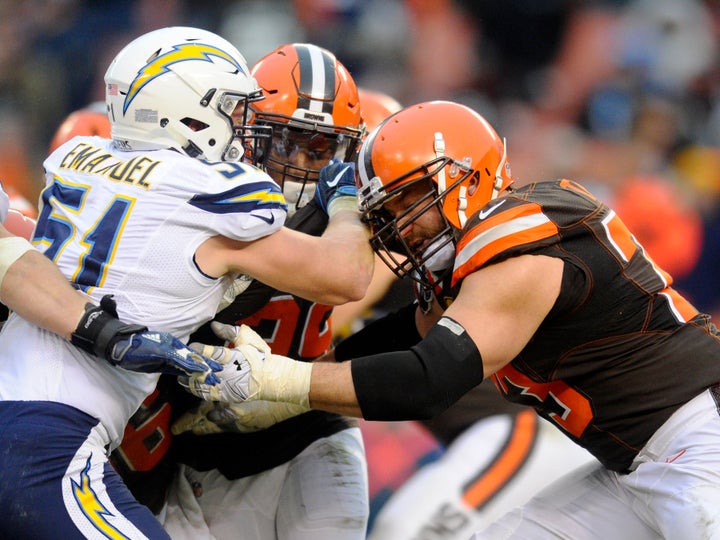 BEFORE YOU GO