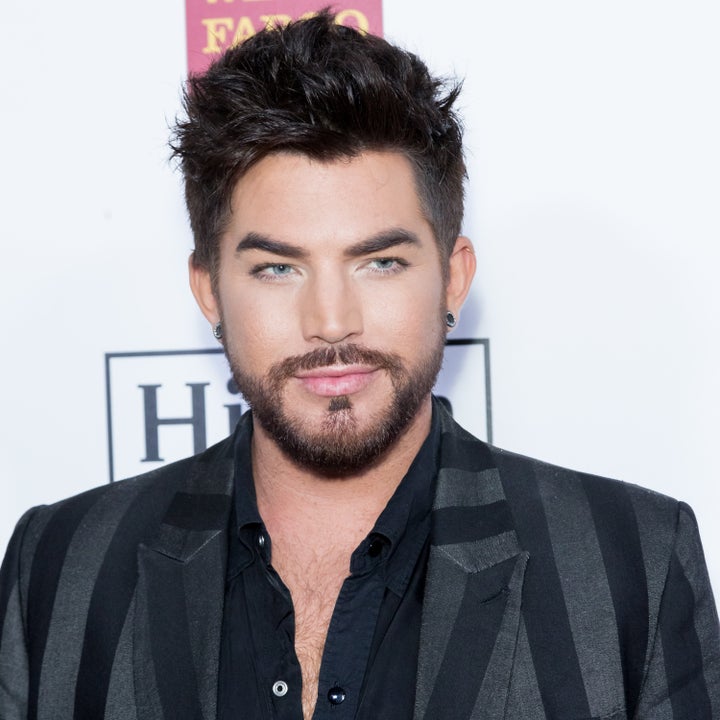 Released on Nov. 23, 2009, the album established the singer-songwriter as a pop provocateur, thanks to his sexed-up performance of the title track at that year's American Music Awards. When it came to his artistic direction, Lambert now says RCA Record executives didn't always have his back. 
Lambert, 35, marked the anniversary of his album's release last week with an Instagram post that revealed just how far the music industry has come in the past eight years. He posted the cover of "For Your Entertainment" along with an alternate black-and-white cover used for retailers he says felt "uncomfortable" with the original. 
"I was feelin my gender fluid (and fully photoshopped) glam rock fantasy," Lambert recalled in the post. "The powers that be released a second cover for retailers who felt 'uncomfortable' [with] the original."
Seeing the images side by side, he added, "seems so funny now," noting that "it was a much different climate" eight years ago. 
Indeed, a number of queer-identifying artists willing to explore gender and sexuality in their music and performances have been riding high on the charts in the years since the release of "For Your Entertainment."
Lambert, who is currently touring Europe with legendary rock band Queen, said he's happy to have helped paved the way for artists like Smith, 25, and Sivan, 22.  
"Look at all the gender fluidity stuff that's become the conservation right now. The kids coming up right now are less hung up on stereotypical gender roles," he told the Express and Star on Friday. "It's funny, because I look at kids rocking some nail polish or a little glitter and I'm like, 'Do you guys think this is new? I've been doing this for years.'"
BEFORE YOU GO