African American Income Disparities has gained widespread attention over the last decade in many publications. The root of the problem of income disparities may be solved by creating an early track for financial empowerment for future generations. Mr. Earl Graves of Black Enterprise in the past has called upon all African Americans to make a declaration of financial independence and to become homeowners by the age of 25. I agree with Mr. Graves' philosophy and I was fortunate to become a homeowner at the age of 25. Home ownership is one of the major areas where we can make a dent in the income gap that we currently have compared to other groups.
I would also encourage all African Americans to begin to cultivate financial literacy in their offspring at an early age. Percy Sutton made a statement that affected my life at an early age; he stated, "I didn't grow up in a culture of business." He also said, "All of my life I have had access to people of ability, but I did not have access to capital, I believe anything is possible in life if one has access to capital and people of ability." His statement encouraged me so much that I begin talking to a few co-workers about opening the Haircut Hut Barbershop Franchise, I immediately responded " let's get some investors." Oftentimes, in life what we can't do alone we can do together as a team. Business often needs different mindsets, skill sets, and people with different financial means to get a business off the ground.
I am encouraged that our future generations will produce outstanding businessman and businesswomen. An old saying is that which first appears in the race, must first appear in the individual. We will begin to bridge the gap when we begin to teach our children the value of savings and investing at an early age. The establishment of youth entrepreneurial programs will be an added benefit to our future generations. The earlier we begin this new model of achievement, the more we will be able to stay ahead of the learning curve and program. Every African American Businessman and Businesswoman should look to mentor a member of the future generation to ensure an ongoing legacy, and to maximize the time our future generations with have to work with sound business concepts to grow their business enterprises.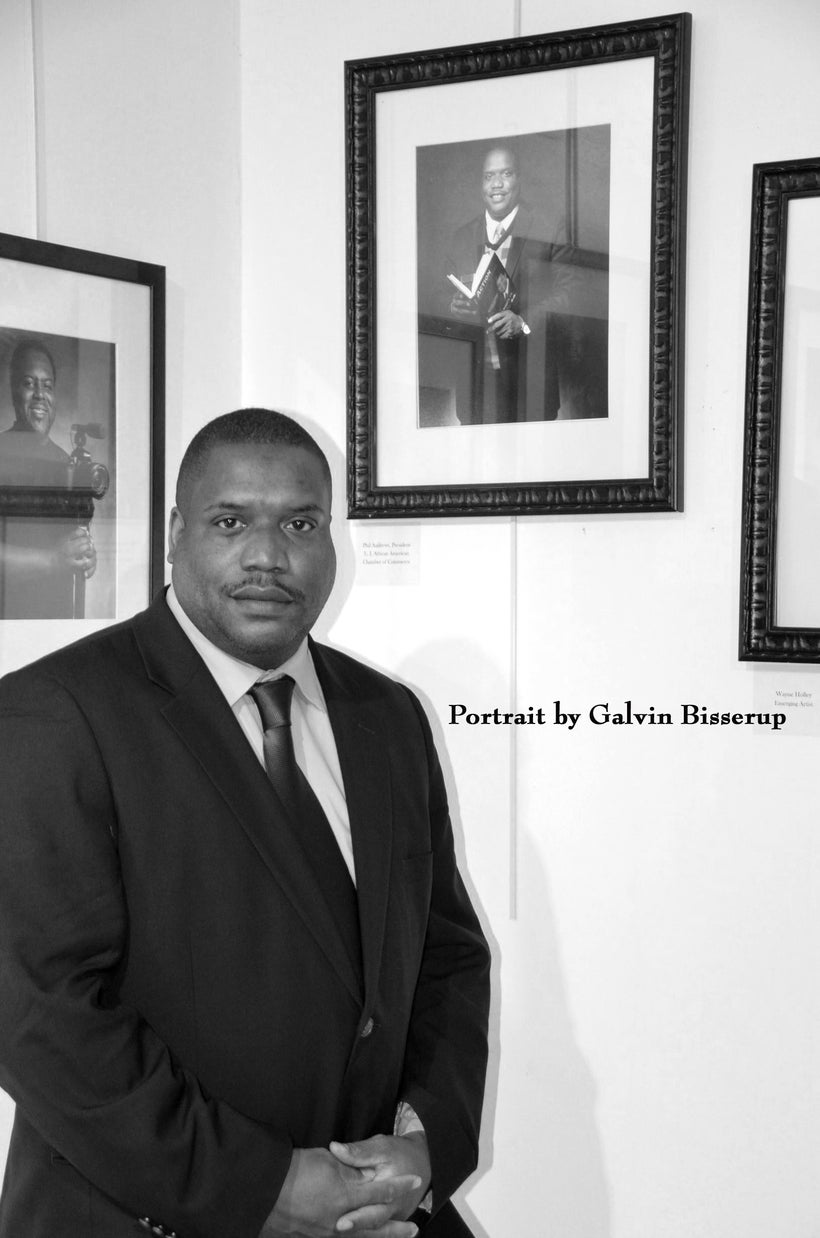 In the book "Rich Dad Poor Dad" Robert Kiosaki states that when you have the education and experience, increased capital while soon find a way into your purse in the form of savings, investment and real estate. W.E.B Dubois was an advocate of planning and stated "We should plan our lives fifty years in advance. He also said "To live life without planning is to live life as if it is not a serious thing." I had the experience of running the the Haircut Hut Barbershop Franchise for a period of over ten years. In this experience, I learned how to make a million dollars, and it created a tremendous amount of leverage for me in my life.
I was able to take the running of a simple barbershop and catapult that experience to open doors for me such as being elected to the Board of Directors of the 100 Black Men, Roosevelt Chamber of Commerce, Hempstead NAACP Executive Committee, West Indian American Chamber of Commerce PR Director, and receive the Nassau Council Chambers of Commerce/Roosevelt Small Business Person of the Year, and the Nassau County Council of Chambers/West Indian American Chamber of Commerce Small Business Person of the Year. I have served on the following committees during my tenure at the 100 black Men Membership, Gala, Mentoring, Education, and Public Relations. In 2009 I was elected to the presidency of the 100 Black Men by my local chapter and served in that capacity for two terms. Past PR positions included African Atlantic Genealogical Association, Harlem Book Fair on Long Island, Queens Book Fair, Black Business Circle, Awareness Magazine, and CB Books Distribution.
In order for African Americans to bridge the gap between income disparities , we must start sooner than later. Time is one of the resources that we have of the planet. It is often said that Bill Gates is given the same 24 hours in a day as each and everyone of us. The question remains are you fully utilizing all of your God given attributes to your fullest potential. In our space, In our time, we can and must make a difference. Let do it!
I recommend that we embrace Dr. Boyce Watkin's Business School today online and begin the process of decreasing the income disparities through direction. Click on Black Business School to sign up today!
This post was published on the now-closed HuffPost Contributor platform. Contributors control their own work and posted freely to our site. If you need to flag this entry as abusive,
send us an email
.