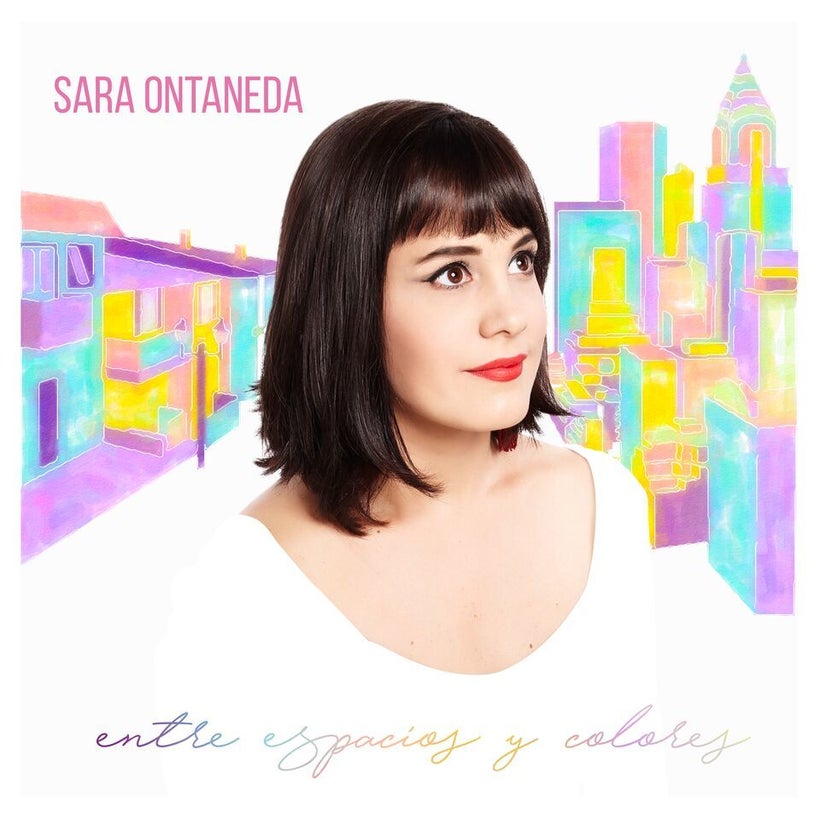 Now living in New York, NY, Sara Ontaneda recently released her first full-length album – Entre Espacios y Colores (Between Spaces and Colors). The official release of the album is set for April 9, at The Bitter End in New York.
Sara's style of music is a combination of influences from folk, R&B, Latin and jazz. It's probably simplest to just say Nu-Latin, when describing her sound. To my ear, there's a cogent element of bluesy jazz floating through Sara's music, which emphasizes song-oriented, soulfully personal tunes rather than the ornate, overelaborate compositions often associated with old school Nu-Latin.
Vocally, Sara reminds me of Christina Perry. Her voice is light, strong and vulnerable. What I call a hyper-civilized voice because of crystalline clarity and its elusive familiarity. It's one of those voices that are placid, customary and reassuring, while simultaneously being a confection of pure elegance. In short, it's a wonderful vocal instrument.
Between Spaces and Colors contains nine tracks, some in English, the others in Spanish. "Chico Bien" is a Latin folk song, with a light jazz beat. The melody is smooth, driven by the keyboards. Next up is "Aprovechar," which might be my personal favorite on the album. It's a Sade-like Latin blues tune, with a sensuality-lite aspect that reminds one of Sade, but not quite as voluptuous.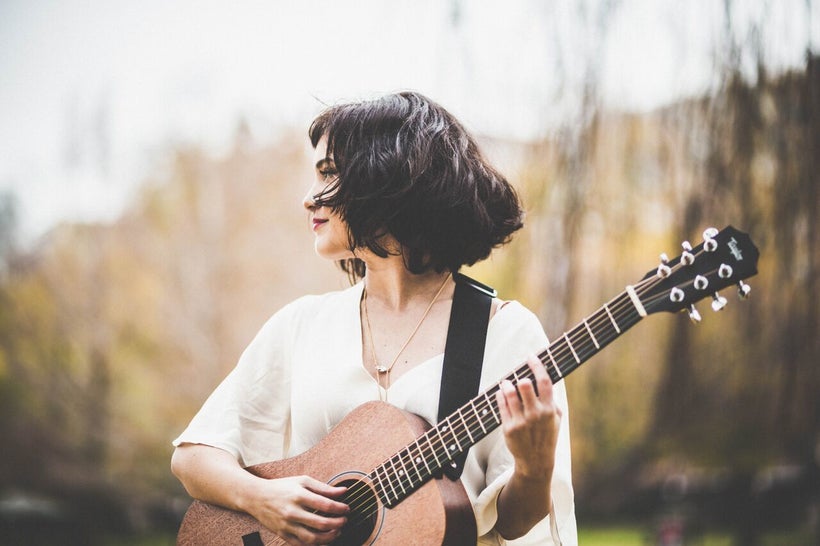 "My City" is a folk tune with lyrics in English. Sara's utilizes her voice as a delicate, lingering instrument a la Dolores O'Riordan of the Cranberries. "Darling" is another Sade-like number, but on this tune Sara's voice is not quite so sultry or inviting, probably because the song is about the impermanence of love. "Huecos" is a beautiful Latin folk song, slow and deliberate, with Sara's vivacious voice soaring lightly over the laid-back melody.
"Waiting Outside" carries a flavor of blues and jazz toned down to almost a lounge-music level. Two things save the song from the lounge-music opprobrium: Sara's voice and the brass-driven melody. Sporting influences from Nu-Latin and sophisti-pop, "Park Drive" meanders along a guitar-driven melody, with what sound like organ accents, which are a disparate element. It's a good song, but the arrangement could be better.
"Guiame" is the last track. It's more buoyant than the previous tunes, imbued with a rocking Latin bluesy beat.
Entre Espacios y Colores (Between Spaces and Colors) is an excellent album overall, with mainstream appeal. Despite my minor quibbles, there's no fluff, just great Nu-Latin jazz music. And Sara's voice is not to be missed.
Find out more about Sara here.
This post was published on the now-closed HuffPost Contributor platform. Contributors control their own work and posted freely to our site. If you need to flag this entry as abusive,
send us an email
.