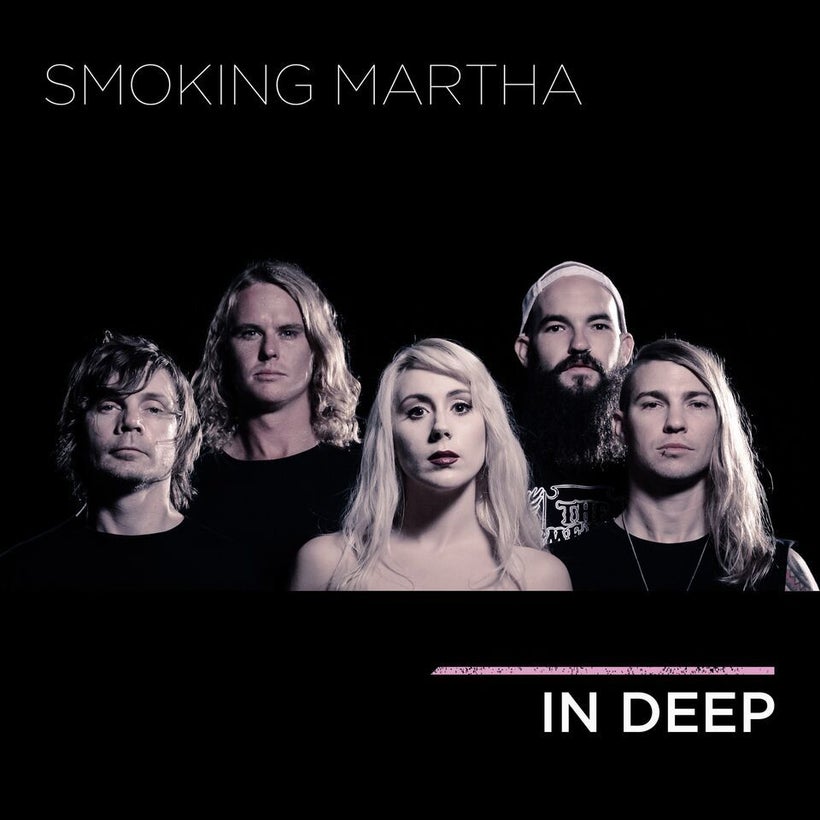 Smoking Martha hails from the Land Down Under, "Where women glow and men thunder." They just dropped a new album. It's titled In Deep, and it is ooh-la-la!
The first track, "So Lonely," is a rocking number with a great guitar-driven melody that carries just a hint of punk influence, but acts like an alt rock song. There's a scintillating guitar solo that shows what can be done by an axe-man who isn't trying to impress with rapid-fire shredding. And Tasha D's café electrique vocals go beyond mere singing and enter the realm of annular shock waves.
"So Lonely" is probably my favorite track on the album, although all ten of the tracks are superb.
Tasha D has a voice that demands attention. It's a cross between Chrissie Hynde and Gwen Stefani, leaning more toward the Stefani side. The defining difference is that Tasha's voice is lusher than Stefani's, probably because it's a bit deeper, like it has been steeped in rum. In short, Tasha D ranks somewhere in the Top 10 of The World's Best Female Voices.
"Say Your Mine" is what I call a post-punk pop number that starts out like a Green Day tune, ferocious guitar chords, with an industrial punk beat that then segues into a pop chorus. Tasha D's phrasing is excellent, and the guitars are exemplary (strong but not overly layered).
Next up is "To The Stars," which sounds like something the Pretenders might have written. It's got touches of rock, new wave and punk rock enveloped in its sound. Initially the tune begins as a sultry rocker, but as Tasha ramps up her voice the sound darts off in a punk rock direction and then returns. I like the contrast between goosed up blazing guitars and the chilled out interludes.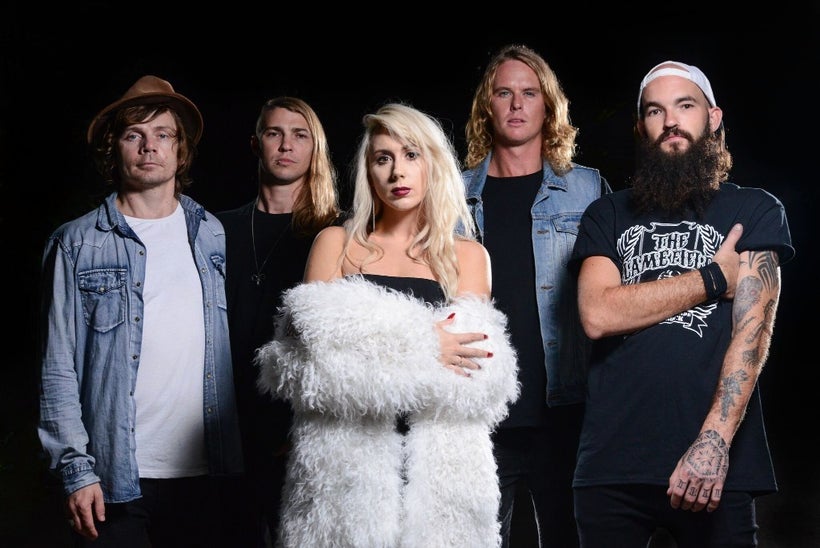 "Ebb of the Tide" provides the perfect example of what alt-rock should be: cogent guitars, nice breaks and a drummer that plays with power but doesn't overcompensate. Jordy Poynter is the man in the pocket and if you listen carefully, you'll notice he has a real feel for the music, evidenced by his use of sidestick with the opening guitar. This is another solid tune.
On "One Night," the band channels a Joan Jett punk vibe, with thrashing guitar licks, a supremely intense solo, and Tasha demonstrating the range of her voice. "Baby Let Me Go" slows things down, and even adds some strings to good effect. The melody is haunting and full of regret over what once was, but is no longer. An echo of pain and passion emanates from Tasha's vocals. She makes you feel it.
Holding down seventh on the track list is "Follow," an alt rocker with an R&B feel buried in there somewhere. This track contains more layering than any of the previous tracks and, although I like the layering, it reduces the impact of Tasha's voice just a bit. Still, I liked it very much.
"Find A Way," an alt rock tune, alternates between intense and moderate to good effect. And I enjoyed the vocal distortion prior to the piercing guitar solo.
The last two tracks, "What's Her Name" and "Stranger Things" are almost totally antithetical. The former is a straight-ahead rocker, while the latter has a strong punk influence running through it. Even the lyrics – "We fight" – connote the song's aggressive attitude.
Smoking Martha has it going on in a big way! The band is tight, the melodies are infectious and Tasha D has a voice that is peerless. In Deep is one of the best albums I have reviewed so far this year.
Find out more about Smoking Martha here.
This post was published on the now-closed HuffPost Contributor platform. Contributors control their own work and posted freely to our site. If you need to flag this entry as abusive,
send us an email
.