The book, entitled You Can't Spell America Without Me: The Really Tremendous Inside Story of My Fantastic First Year as President Donald J. Trump, will be published by Penguin Press, an imprint of Penguin Random House, which also just announced the acquisition of a two-book deal with Barack and Michelle Obama.
In a press release, Penguin described the book as "a parody of a presidential memoir." The cover art features a be-wigged, red-tied Baldwin, and the back cover announces, boldly, "I have the best words, as everyone has said forever ... People are already claiming it's maybe the truest book ever published."
The actor will also read the entire audio book in his trademark Trump voice ― that's a lot of Trump-speak.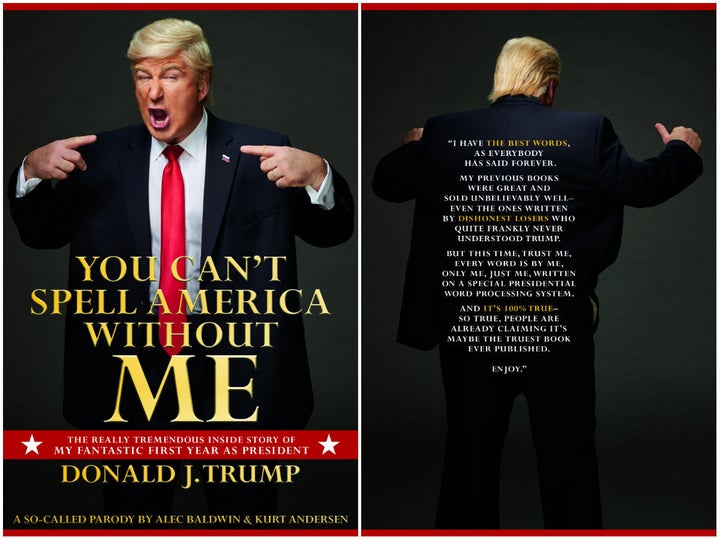 As for the actual text, The New York Times reported that Baldwin's coauthor, Andersen, would be taking the lead. Though Baldwin has a history of political writing, he told the Times, "We have that arrangement whereby he doesn't put on the wig, I don't open up a Word document."
The magazine continued to closely examine Trump's business, his public image, and even his marriage to Ivana Trump over the years ― meaning Andersen is likely well-acquainted with his source material. In a conversation with the Times, he described poking at Trump as an "old hobby of mine."
Though Trump engaged with Spy's harsh coverage and has repeatedly tweeted angrily about Baldwin's "SNL" impression, it remains to be seen whether he will react to the book. It can be speculated that any response won't go into great detail, however; the president generally does not read books.
You Can't Spell America Without Me is slated for a November release.
ALSO ON HUFFPOST
BEFORE YOU GO
PHOTO GALLERY
#TrumpBookReport Might Be Education Secretary Betsy DeVos' Worst Nightmare