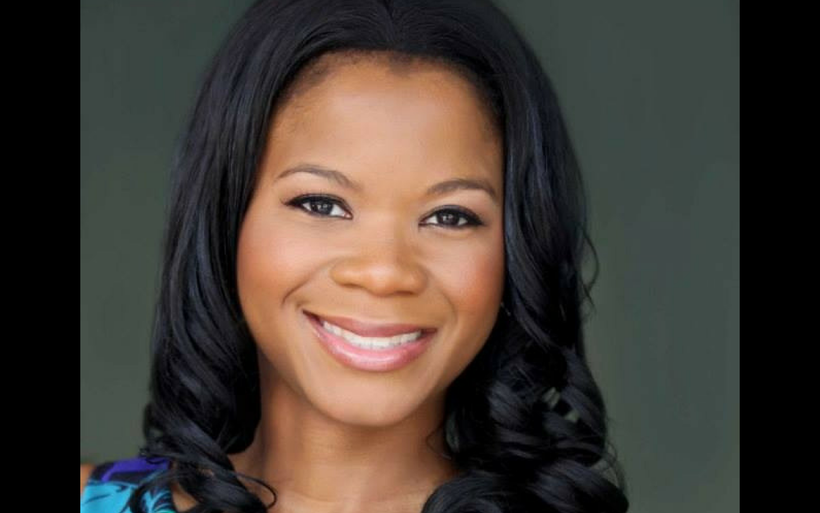 "Go confidently in the direction of your dreams. Live the life you imagined" -- Henry David Thoreau
Alonda Thomas is the PR Manager of TV One Network and leads the PR department in the Silver Spring, Maryland headquarters. She manages several publicity campaigns for TV One's scripted and unscripted programming.
Thomas' slate of television programs include the multiple award-winning series "Unsung." She has successfully implemented press strategies for the show's tenth season and secured an exclusive season announcement with Billboard magazine, among other key media outlets. "Unsung" is a lot of fun to promote because I get to interact with some of the legendary performers of the music industry," says Thomas "I've secured interviews for SWV, Wyclef, Fat Joe, Jagged Edge and I booked Ice-T's first-ever interview with Essence magazine."
Thomas has worked closely with the casts of TV One's original movies, "When Love Kills: The Falicia Blakely Story," directed by the talented Tasha Smith; "Downsized," starring Boris Kodjoe and Nicole Ari Parker, and the highly anticipated biopic, "Bobbi Kristina," which received national press interest given the film's focus on the daughter of Whitney Houston and Bobby Brown.
"Last week, I was excited that 'Entertainment Weekly' [November 21 issue] featured two of our new holiday movies that will premiere in December," says Thomas. "'Miss Me This Christmas,' which stars Erica Ash and Redaric Williams, and "You Can't Fight Christmas," starring Brély Evans, Andra Fuller, and Persia White. Both are two charming Christmas movies representing unique black holiday experiences that you won't want to miss."
A native of Miami, Florida, Thomas is a positive and vibrant young lady with a stellar career in public relations. She is defined by many as a publicist of distinction. Her former boss [Florida A&M University] and mentor, Mrs. Sharon P. Saunders said, "Alonda is an anomaly," which is a deviate from the normal or expected.
Thomas is inspired and encouraged by the positive images produced by TV One. "I am promoting positive content about black culture on a black network, owned by a black woman," she says. "Cathy Hughes story is the American dream. It is so motivating to know that a woman from humble beginnings could take a vision and buy a radio station and grow it into a successful multi-faceted media company. If she did it, so can I. If she made it, so can you."
One of Thomas' favorite quotes is by Henry David Thoreau, the 19th century author and poet, "Go confidently in the direction of your dreams. Live the life you imagined," exemplifies her persona. "I discovered this quote back in high school, and it always reminds me that I have to be a willing and active participant in making my dreams come true," she states. "Since there is a plan already designed for my life, why wouldn't I move confidently in the direction of making those dreams attainable? I think we, as a society, spend way too much time trying to justify why we can't achieve success instead of just operating in faith that it is already done.'"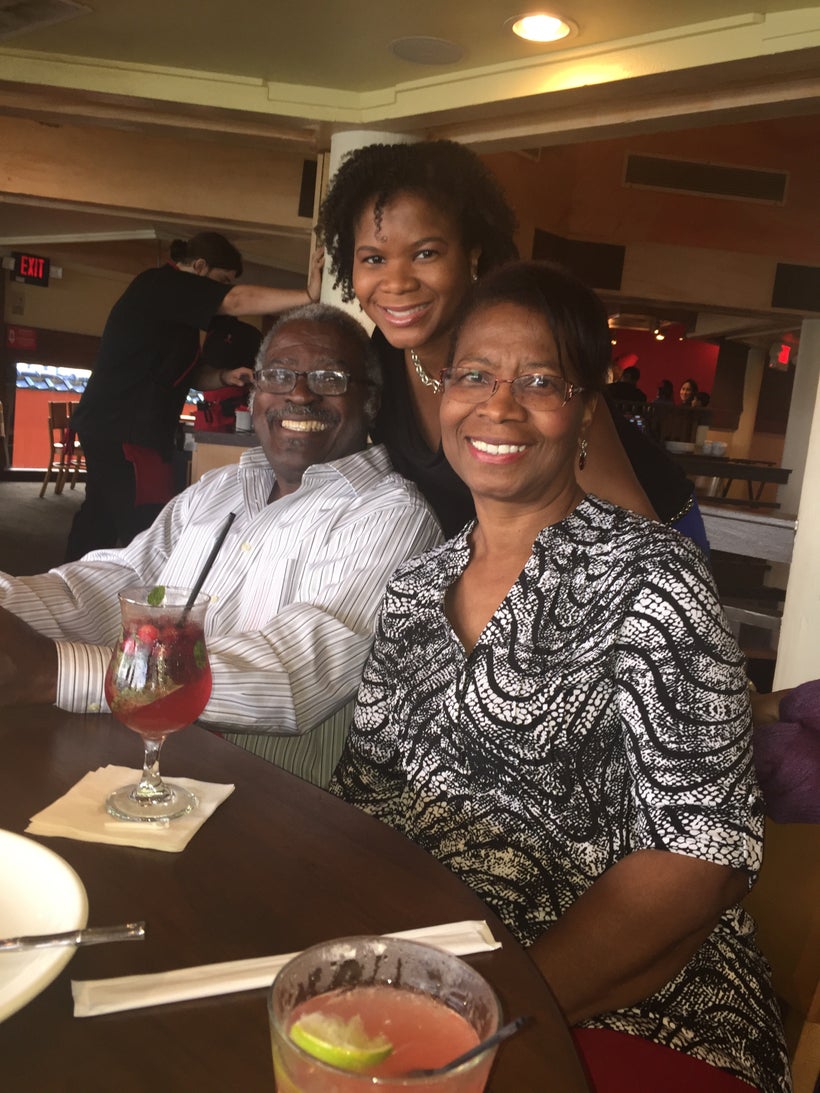 Gwendolyn Quinn: How was it growing up in Miami? Tell us about that experience?
Alonda Thomas: Growing up in Miami was a wonderful experience. I'm the oldest of three children, and my parents [Alfred and Selena Thomas] made sure that they introduced us to the arts at a young age. I started dancing in elementary school and later attended Edwin Holland School of Dance. I auditioned for two magnet programs and attended the gifted program at Olinda Elementary, and Norland Middle School. I was a musical theater student at the world famous New World School of the Arts [the same school where Moonlight's Tarell McCraney and Hamilton's Alex Lacamoire matriculated].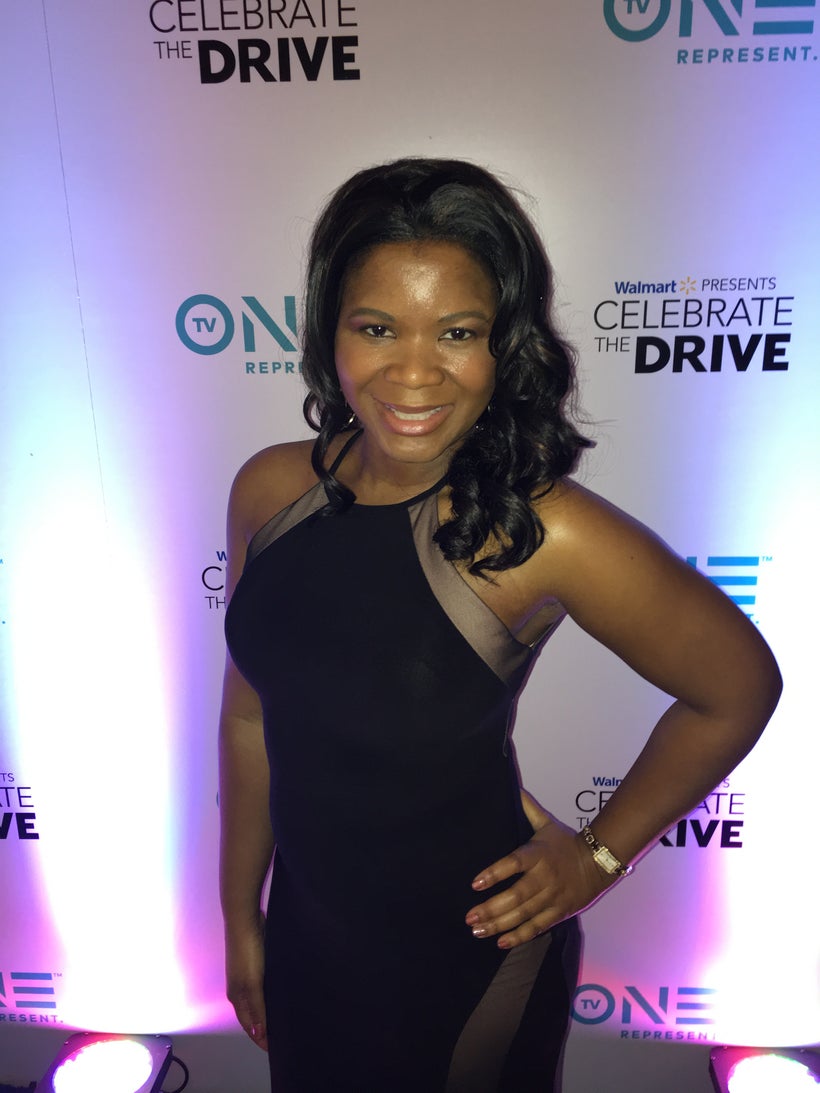 GQ: When did you become interested in publicity/public relations?
AT: A college classmate of mine recruited me into public relations when I was a freshman at Florida A&M University, also known as FAMU. I began as a broadcast journalism major, but after about a semester of him suggesting that my writing skills would make me an ideal candidate for public relations, I decided to take the introductory class. After learning more about the field, I was hooked.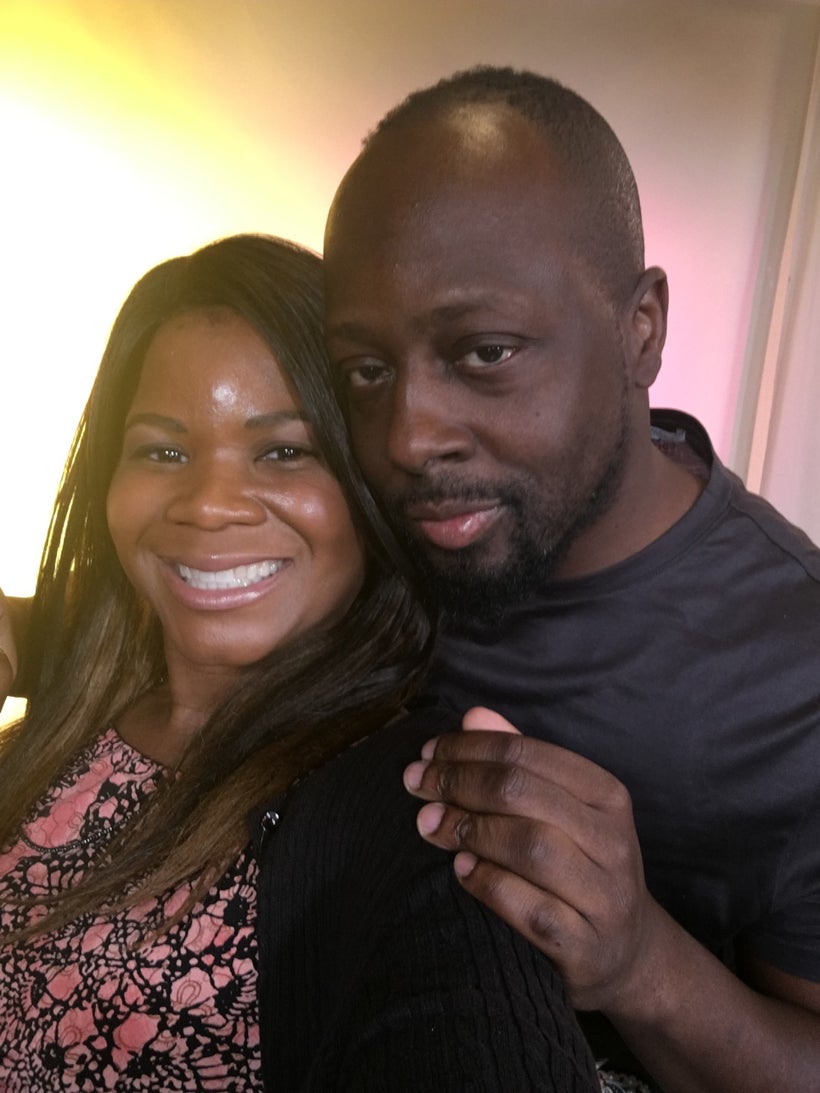 GQ: What do you love about publicity/public relations?
AT: I love that PR can be utilized in just about any business. I've done PR for hospitals, universities, comedians, actors, television shows, and major films. I also had the opportunity to work in the PR office of my alma mater, FAMU, which was the most rewarding experience because I knew that the messages that I shared with the media about the institution would shape young people's decisions on where to go to school.
GQ: In your opinion, tell us the difference between publicity and public relations?
AT: Publicity is when you promote something newsworthy to the media in the hope of securing positive press coverage. It is one component of a strategic PR campaign and a powerful tool in our professional arsenal, but it may not always be the right tool for the situation. Public relations involves building mutually beneficial relationships with your target audience, which can be achieved through a variety of methods, such as speeches, Op-Eds, community events, websites, and newsletters, to name a few.
GQ: As the public relations manager for TV One, tell us about your position? What year did you start with the company?
AT: I joined TV One in October 2016 and hit the ground running by promoting the 100th episode anniversary of the true-crime show, "Fatal Attraction" during my first week on the job. My recommendation to celebrate the occasion with a cake-cutting ceremony led to coverage in trade publications such as "Multichannel News," and "Cynopsis."
GQ: As the public relations manager at TV One, please describe your day-to-day duties and responsibilities.
AT: Every day is unique, but I always spend a portion of the day planning PR strategies, writing press releases or talking points, pitching journalists and researching additional opportunities for coverage. My favorite days are when all of the planning is finished, and it's time to take the cast on the road for press days in Washington, D.C., New York or Los Angeles. We always get an early start with a few morning television or radio interviews, make a quick stop for a bite to eat, then head into another line-up of afternoon interviews with digital entertainment outlets. Those particular days can be very long as I try to fit as many opportunities into the schedule as possible, but the result is always worth it once the coverage is out and I get to see the comments online as fans say they'll tune in to watch the program.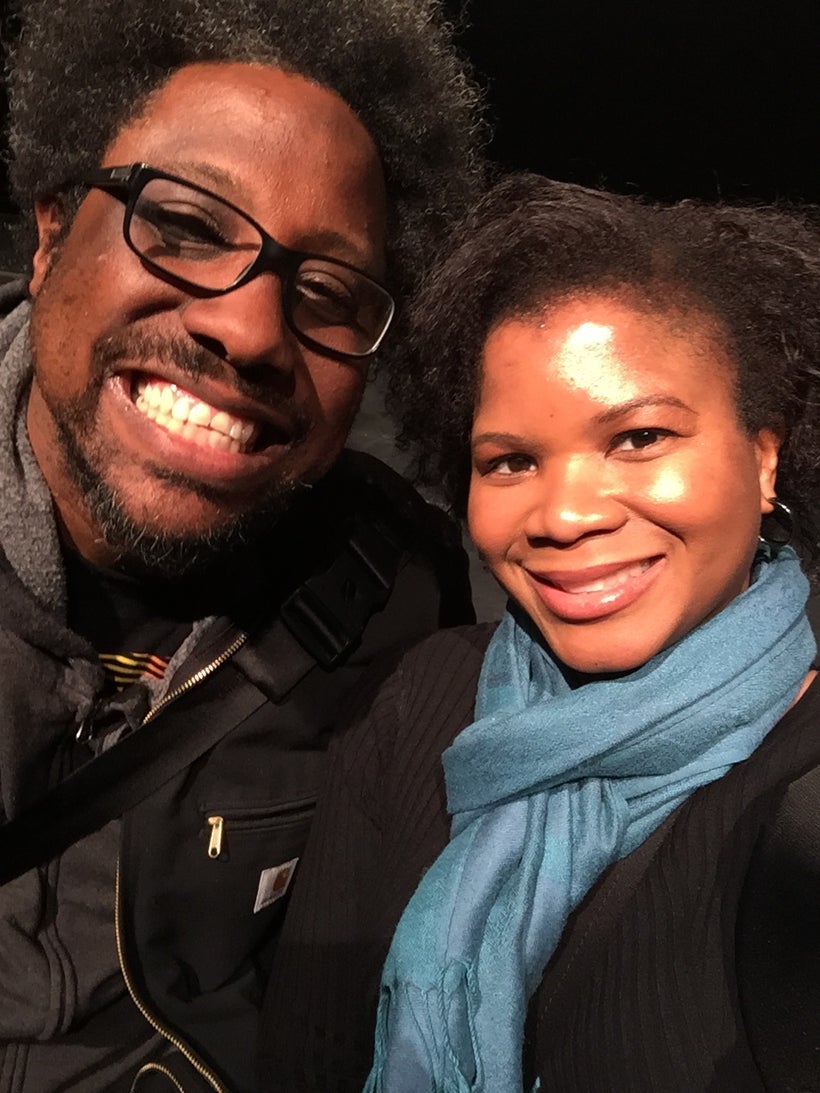 GQ: Before working at TV One, what other positions did you have in PR, communications or marketing?
AT: Before joining TV One, I ran my own company, Alonda Thomas Public Relations. I partnered with the entertainment and sports marketing agency Liquid Soul, to lead their PR team on a variety of entertainment projects such as ABC's "black-ish," Spike Lee's "Chi-raq," and CNN's "United Shades of America with W. Kamau Bell."
Before that, I served as the Director of Media Relations at my alma mater, Florida A&M University. I was responsible for managing the university PR strategy during the return of the world-famous Marching 100 after a year-long suspension stemming from the tragic death of a student in a hazing-related incident. I conducted media training sessions with the university's top officials and student leaders and managed all press inquiries, including campus visits by CBS, Al Jazeera America and the New York Times. The result was balanced coverage that included our key messages regarding the changes implemented to protect our students and prevent future hazing incidents. I was only five months into this role when my boss and mentor, Sharon P. Saunders decided to retire and I was promoted to replace her as Interim Chief Communications Officer. I led an eight-person staff and managed a budget of one million dollars. I'll always be grateful for Mrs. Saunders for her belief in my ability to do the job and appreciative to Interim President Larry Robinson for accepting her recommendation to hire me. That experience stretched me as a PR professional and opened my eyes to a whole new level of leadership that I may not have ventured to tackle on my own.
GQ: Tell us about a few of the successful campaigns you implemented at TV One?
AT: I was involved in several successful campaigns at TV One including "When Love Kills: The Falicia Blakely Story," which was actress Tasha Smith's feature-length directorial debut, and it was a pleasure to work with someone so dedicated to making sure that the project was a success. She joined the cast on the TV One press tour in Atlanta, New Orleans, Washington, D.C., and New York, and the energy that she exudes just being herself made every moment fun and memorable. The movie became the network's number one original premiere among all key demos with 1.2 million unique viewers and a total 1.6 million unique viewers for the night.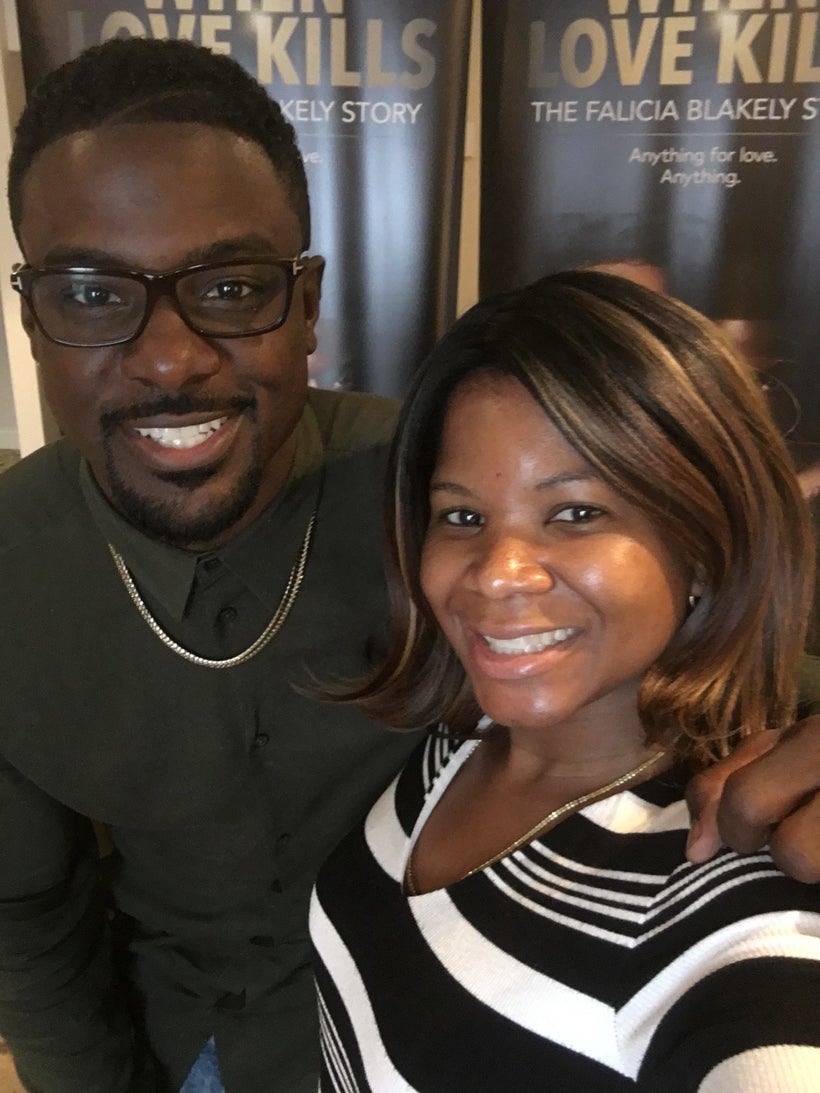 GQ: What advice do you have for young people who would like to pursue a career in publicity and public relations?
AT: Don't be afraid to relocate for a job. It's wonderful to work for one company and take the time to climb the corporate ladder. However, don't rule out going to where the opportunities are—even if it may mean moving out of town. I've lived all over this country, and it's been an enriching opportunity to meet new people and enjoy new cultures. I also proved to myself that I can thrive in a variety of work environments.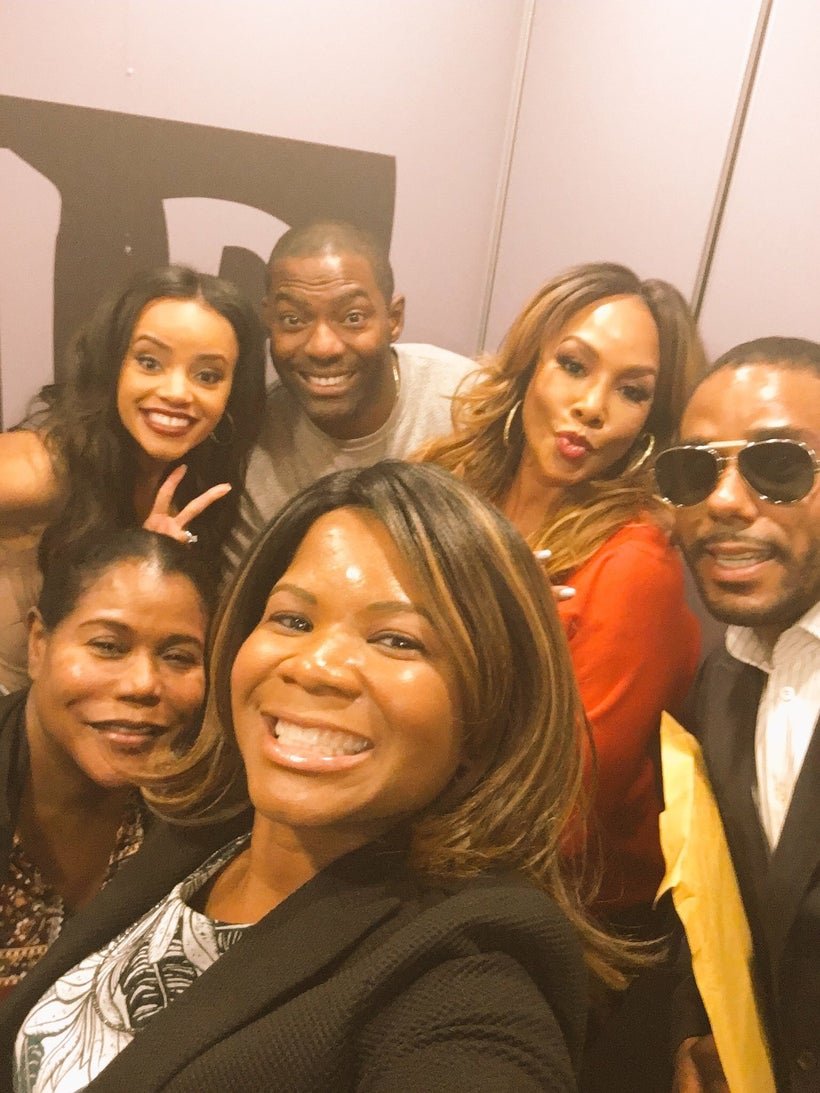 GQ: Which public relations, media, and communications organizations are you affiliated with?
During my professional career, I've been a member of the Public Relations Society of America, the National Association of Black Journalists, and Women in Cable Telecommunications. It's very important to get away from the office and network with like-minded, goal-oriented individuals to learn about best practices and other working experiences.
GQ: What was your first publicity, public relations, or communications position or project?
AT: My first PR position was as a communications specialist at North Carolina Central University. I wrote every press release that came out of the institution. Since our office was small, I tried to get involved in a lot of things, including speechwriting and publication design. I developed the university's first alumni newsletter. It was a great learning experience.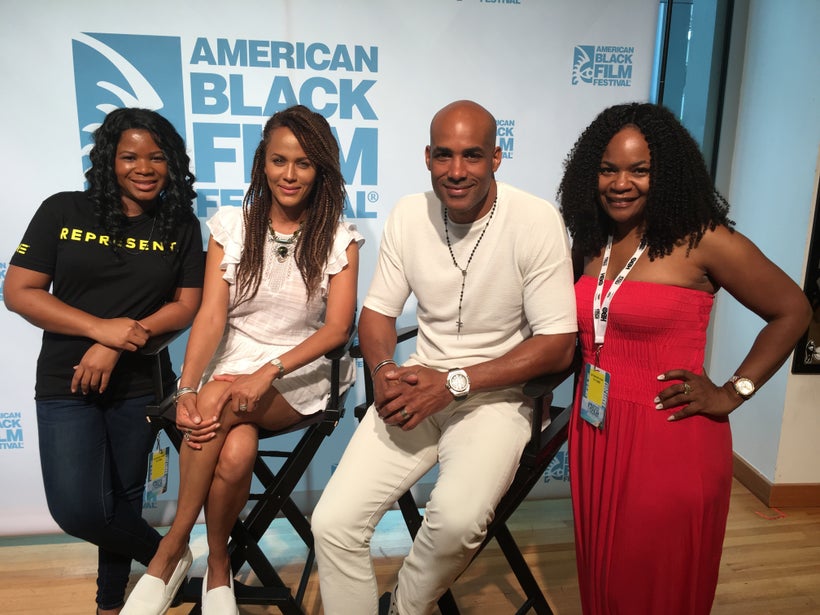 GQ: What are some of the most challenging aspects of your position?
AT: There are a lot of shows and films to promote at TV One, so my biggest challenge is having the bandwidth to work on everything. Unfortunately, every project cannot be treated equally, so internally there is a system in place to prioritize which campaigns will be red carpet screenings and which ones will not.
GQ: Tell me about volunteerism and community work?
AT: In each city where I've lived, I always get involved in the local chapter of the FAMU National Alumni Association as a way to volunteer in my community through their various initiatives. I have often served in an elected official capacity, and I look forward to getting back into that level of service now that I reside in the Washington, D.C. metropolitan area.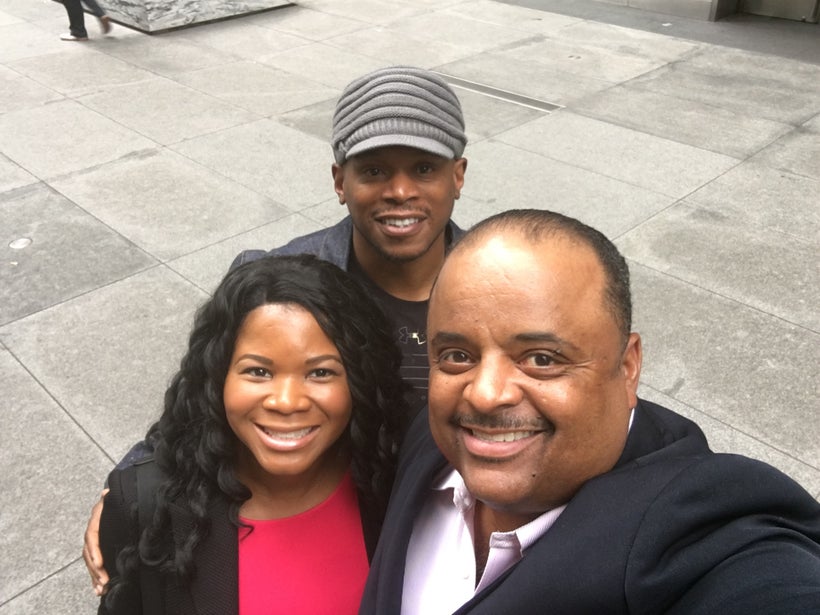 GQ: Where do you see yourself in the next five years?
AT: In the next five years, I'd like to be serving in a more senior PR leadership capacity. I plan to study for and pass the Accreditation in Public Relations exam. I would also like to save up enough money and develop a plan to be on track to consider retiring by age 50.
GQ: What are some of your favorite travel destinations and why?
AT: I am Bahamian-American, so I love going to the Bahamas any chance I can. It's only a short flight away from my hometown of Miami, but it feels like you're on the other side of the world once you step on those sandy white beaches and gaze at the turquoise blue water. Also, there is no better place to get fresh conch, one of my favorite foods.
GQ: What do you like to do in your spare time?
AT: I like to work out at the gym. I like to go to the movies, and I love reading inspirational books. Now and then, I will binge watch TV shows on the weekend, but that is very addictive.
GQ: What was the most important and profound lessons you learned from your parents?
AT: My parents taught me to take calculated risks, weigh the pros and the cons of any situation, pray, and then step out on faith. It was easy to make some of the career moves that I did because I always knew that my parents would have my back.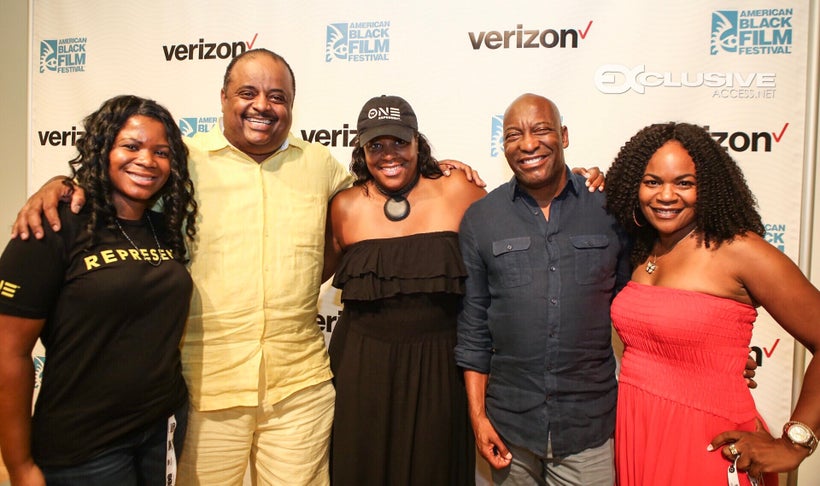 GQ: Who are your mentor(s) and what are some of the most valuable lessons you have learned from them?
AT: My mentors include Tosha Whitten-Griggs, the Senior Vice President of Public Relations for TV One. I learned how to do my first radio tour and media set visit with Tosha. She taught me the importance of thinking big when it comes to pitching press. You'll never book a client on the top talk show or news program if you don't ask.
Another mentor is Sharon P. Saunders, a retired higher education PR professional from FAMU and North Carolina Central University. Mrs. Saunders taught me that you're never too young to lead. She believed that it was rare to see someone my age who could be so responsible and reliable so early in her career. Therefore, she had no reservations asking me to chair committee meetings or attend events in her place during my first PR role outside of college. With her belief in my abilities, I never felt intimidated speaking to or leading a room full of people often twice my age.
Last, but not least, is Tiffany Smith-Anoa'i, the Executive Vice President of Entertainment Diversity, Inclusion, and Communications at CBS Entertainment. Although I never had the privilege of working directly for Tiffany, she still had a profound impact on my career by referring me to do PR for the CBS show "Ghost Whisperer" and taking the time to give me career advice over the years. She taught me to take the time to tell your story because the world needs your unique perspective and authentic voice.
GQ: What is the best advice (professional or personal), you have received and from who?
AT: Early on in my career one of my supervisors suggested that I take conflicts and disagreements offline. If you and a co-worker are having a simple difference of opinion on how to execute a project, chances are it can be cleared up faster and more seamlessly through face-to-face interaction rather than trying to go back and forth via email where part of the message may be misinterpreted. Additionally, if the problem cannot be resolved simply, do you want there to be a record of that?
GQ: What is your favorite Bible scripture, quote or catch phrase?
AT: My favorite scripture is Jeremiah 29:11: "For I know the plans that I have for you," declares the Lord, "plans to prosper you and not harm you, plans to give you a hope and a future." How comforting to know that God already has a plan for our lives. When it seems like there is no way, we can rest and know that God already has the way.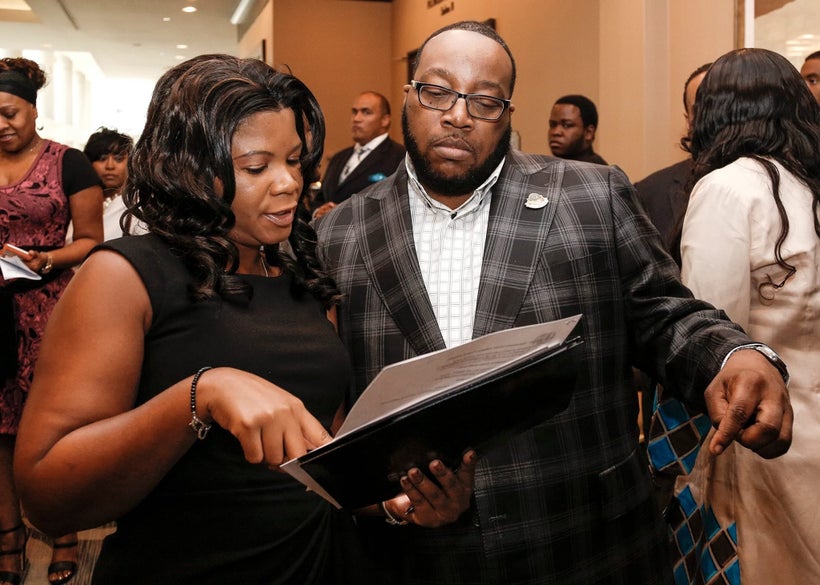 GQ: What keeps you spiritually centered and grounded?
AT: I love listening to upbeat gospel music first thing in the morning while I'm getting dressed or on my drive to the office. It helps me keep my mind focused on being grateful for the many blessings in my life. I am healthy; I have a job, I have food to eat and a place to stay. When you start the day out being appreciative, it makes all of the other challenges of life seem very small.
GQ: What are some of your pop culture's must haves (music, film, television)?
AT: My musical tastes are all over the place. I love great gospel music, but I also love '90s R&B, jazz, and Miami hip hop like Trick Daddy and Uncle Al. On television and cable, I love the shows "black-ish," "This is Us," "Queen Sugar" and "Greenleaf."
GQ: What is your dream project?
AT: I would like to work with FAMU alumnus and Hollywood producer Will Packer one day. I'm not sure when or how. Maybe he'll bring a show over to TV One (hint, hint).
AT: I am currently working with the PR team to get ready for the network's summer movie slate. We've got an amazing line-up of films planned for 2018.
GQ: What would you like people to know about you?
AT: Alonda is a hard-working, dedicated person who is just getting started.
GQ: Is there anything else you would like to add?
AT: In general, the PR industry has amazing young people working behind the scenes that never get the opportunity to share their wisdom and lessons learned because they are so busy making sure other people have a chance to shine. Thanks for recognizing this little light of mine.
Gwendolyn Quinn is an award-winning media strategist and consultant with a career spanning more than 25 years. She is a contributor with NBCNews.com/NBCBLK.com, BlackEnterprise.com, HuffPost, and EURWEB.com, among others. Quinn is also a contributor to Souls Revealed and Handle Your Entertainment Business.
Antonice Jackson is the President of the National Black Public Relations Society's Washington, D.C. Chapter. She partnered with Gwendolyn Quinn to produce "The Top African American PR Millennials for 2017" series. Jackson is also a contributor with AllHipHop.com.
This post was published on the now-closed HuffPost Contributor platform. Contributors control their own work and posted freely to our site. If you need to flag this entry as abusive,
send us an email
.