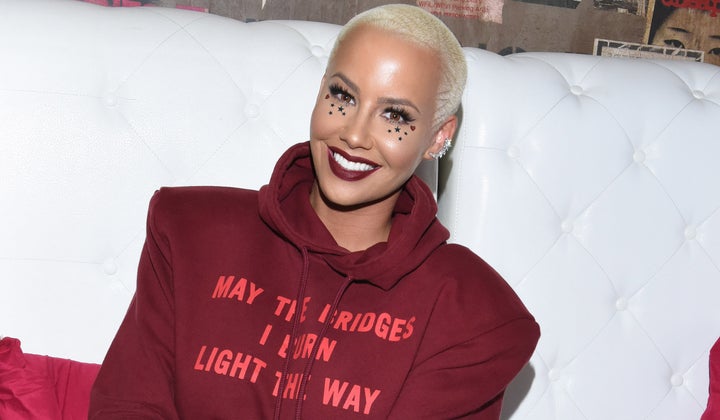 In an Oct. 28 interview with Yahoo! Style, the model and feminist activist discussed Trump's many misogynistic comments the recent sexual assault allegations against him. 
"I want him to get in trouble for it because I cannot even count how many times a famous guy touched me inappropriately," Rose told Yahoo's Joe Zee. 
It's unfortunately no surprise that many people don't believe women when they come forward with these stories, Rose said, adding that women tend to just "get over it" because there's no other option.
Seriously. Imagine this: Donald Trump comes and touches me inappropriately, right? I'm a regular ass girl. Do I call 911? Do I get on Twitter and tweet about it? How should I go about letting people know that this guy did it to me and who's actually going to believe me, you know what I'm saying? You just try to get over it, and it happens to so many women.
Rose said that the whole reason she created her SlutWalk, a feminist event where people of all genders walk against slut shaming, is to create a safe space for women to discuss their sexuality and sexual experiences. 
"People not understanding that women are sexual beings as well is the reason why I refer to myself as a slut," she said. "It really just takes away the pain, takes away the bullying that we deal with as women."
Watch the full Yahoo! Style interview below. 
BEFORE YOU GO
PHOTO GALLERY
Amber Rose's Most Kickass Feminist Moments